Many factors significantly impact the cost of health insurance, including location, age, plan type, personal health and the number of people on your plan. MoneyGeek analyzed marketplace data to find the companies offering the cheapest health insurance plans. We also analyzed cost, customer service ratings and plan options to determine Dallas's best health insurance companies.
Since not every company offers all plan types, it's best to shop around and compare plans to find the right fit.
METHODOLOGY
Best Overall and Runner-Up
For best overall and runner-up, MoneyGeek evaluated cost, customer satisfaction and plan data obtained from the Health Insurance Exchange Public Use Files, the National Committee for Quality Assurance (NCQA) and the National Association of Insurance Commissioners (NAIC) complaint index to establish recommendations. Categories were weighted 55% for cost, 35% for customer service and 10% for plan options.
Best Cheap
In most cases, plans were aggregated to generate the estimated costs for any given company. Although the represented data shows the average premiums for any given section, specific company plans will vary in price. Unless otherwise stated, rates reflect the cost for a 40-year-old individual.
Best Overall Health Insurance in Dallas
When determining the right health insurance provider for you, cost shouldn't be the only influence on your decision. It's wise to also consider plan options, cost-sharing choices and customer service ratings.
MoneyGeek analyzed various providers offering health insurance in Dallas and found that Friday Health Plans offers an excellent balance between cost, plan options and customer service.
Best Health Insurance in Dallas

pros
Near-perfect ratings for customer service
Multiple metal tiers available
cons
Doesn't provide out-of-network coverage
COMPANY HIGHLIGHTS
Friday Health Plans offers affordable health insurance to individuals and small businesses. Founded in 2015 and headquartered in Denver, Colorado, it ranks well for customer service and provides health plans in Bronze, Silver, Gold and Catastrophic categories.
The company's plans come with valuable benefits like $0 primary care visits, $75 urgent care visits and thousands of free generic preferred drugs. However, it doesn't cover out-of-network costs, except in an emergency.
Health Insurance in Dallas Runner-Up
Based on MoneyGeek's analysis, Blue Cross and Blue Shield of Texas is the runner-up for best health insurance in Dallas, scoring 70.5 out of 100.
Health Insurance Runner-Up

Blue Cross and Blue Shield of Texas
Blue Cross and Blue Shield of Texas is regionally owned and has nearly 80,000 health care providers in its network. It offers cheap health insurance in Dallas and ranks above average for customer service.
The company's health plans cover preventative care services, behavioral health care, health and wellness programs and more. It also provides coverage for prescription drugs and pre-existing conditions. However, it has limited plan types and only offers plans across three metallic levels: Bronze, Silver and Gold. The Catastrophic plan is not included in this tier system as its availability is limited based on specific eligibility requirements.
HOW TO FIND CHEAP HEALTH INSURANCE
If you're looking for cheap health insurance in Dallas, it's important to know that marketplace plans are grouped into metal tiers. The Bronze tier is the most affordable, while the Platinum tier is the most expensive. The Catastrophic plans are generally for individuals who fall into a specific income bracket, considered low-income, or are under 30.
The Catastrophic or Bronze plans are excellent options for those seeking the cheapest insurance. However, you should always ensure you're getting sufficient coverage.
Cheapest Health Insurance in Dallas for Individuals
The insurance companies determine your monthly premiums after considering how much of the health care costs you intend to cover. Your location in the state also plays a significant role in determining your health care costs.
The best insurance coverage won't be the cheapest. However, if the plan's cost matters, you should understand the marketplace metal system and the relationship between premiums and maximum out-of-pocket costs. Generally, higher premiums mean lower out-of-pocket costs, and lower premiums mean higher out-of-pocket costs. Keep in mind other costs like deductibles, copays and co-insurance.
Health plans are usually grouped into four metal levels from Bronze to Platinum. The Bronze plan offers the most affordable premium; however, it may have high out-of-pocket maximums and only provide coverage for catastrophic events, not routine health care. See the chart below to evaluate plan costs by metal tier in Dallas.
Cheapest Health Insurance in Dallas for Individuals by Metal Tier
| Metal Tier | Company | Monthly Premium |
| --- | --- | --- |
| Catastrophic | Friday Health Plans | $252 |
| Bronze | Friday Health Plans | $273 |
| Silver | Blue Cross and Blue Shield of Texas | $399 |
| Gold | Friday Health Plans | $393 |
Insurance providers also offer Expanded Bronze plans in some areas. Such plans provide slightly more coverage than the regular Bronze plan and cover at least one significant expense before meeting the deductible.
UNDERSTANDING HEALTH INSURANCE COSTS
Before finalizing a health insurance provider, it's essential to understand all health care expenses. A standard health insurance plan will generally include the following expenses:
Premium: The fixed monthly cost of your health insurance plan.
Deductible: A dollar amount or percentage you must pay before coverage kicks in.
Out-of-Pocket Maximum (MOOP): The maximum amount you would have to pay for eligible health care expenses in a plan year. Once you reach your maximum out-of-pocket limit, the insurance company will cover the rest of the health care costs.
Co-Insurance: The percentage of the medical costs you cover for each claim.
Copay: The fixed fee you pay for each visit to a health care provider or your prescriptions.
How Age Affects Health Insurance Costs in Dallas
Age has a significant effect on health insurance. Insurance companies generally increase your monthly premiums with age, considering the expected rise in health care costs.
Opting for a Bronze or Expanded Bronze plan is best if you want the most affordable insurance. However, reviewing your provider's network before choosing one of these plans is essential to ensure you won't be paying high costs for out-of-network visits.
MoneyGeek analyzed the cheapest insurance companies for different ages in the table below. Since not everyone is eligible for Catastrophic plans, they were not included in our analysis.
Cheapest Health Insurance in Dallas by Age
| Age | Company | Monthly Premium |
| --- | --- | --- |
| 18 | Friday Health Plans | $195 |
| 26 | Friday Health Plans | $219 |
| 40 | Friday Health Plans | $273 |
| 60 | Friday Health Plans | $580 |
Cheapest Health Insurance in Dallas for Families
The insurance companies will charge you higher rates if you add more people to your plan. However, getting family health insurance is still more affordable than buying individual plans for each family member.
In the table below, MoneyGeek researched the monthly premiums for family health insurance based on family size and metal level.
Cheapest Premiums for Family Health Insurance
| Metal Tier | Family of Three | Family of Four | Family of Five | Family of Six |
| --- | --- | --- | --- | --- |
| Catastrophic | $655 | $806 | $957 | $1,108 |
| Bronze | $710 | $873 | $1,037 | $1,200 |
| Silver | $1,038 | $1,277 | $1,516 | $1,755 |
| Gold | $1,021 | $1,256 | $1,492 | $1,727 |
How to Find Cheap Health Insurance in Dallas
A perfect health plan doesn't exist. You must consider a plan's coverage and costs to determine its affordability. If you want the cheapest coverage, it's essential to understand your health care needs.
For instance, Catastrophic and high-deductible health plans (HDHPs) might be sufficient for those with excellent health as they won't require much medical care. These plans have higher out-of-pocket costs but typically cost less in the long run. An expensive monthly plan might also be cheaper overall if it covers high-cost health care.
SHORT-TERM HEALTH INSURANCE
Short-term health insurance might be a good fit for those between jobs or waiting for open enrollment. Although an immediate and affordable option, bear in mind that short-term plans shouldn't replace marketplace plans. Short-term plans don't always cover essential benefits, may deny you if you have pre-existing conditions and don't offer subsidies or tax credits. They might also end up costing more due to high co-insurance or copays.
Health Insurance Subsidies and Income-Based Assistance
If you fall into the low-income bracket, you might be eligible for financial assistance that lowers your monthly premiums. Subsidies are available for those individuals whose income is at least 100% of the Federal Poverty Level (FPL). The health insurance subsidies were generally capped at 400% of the FPL; however, the American Rescue Plan suspended this rule for 2022.
If you're not eligible for subsidies, you can opt for Medicaid or the Children's Health Insurance Program (CHIP). Depending on the state, you would qualify for Medicaid if your income falls between 100% and 150% of the FPL.
Finding the Best Health Insurance in Dallas
Opting for the cheapest plan in Dallas isn't always the right choice. Such plans may have lower premiums but will cost more if you have more health care needs.
Tips for Finding the Right Coverage for You
Before finalizing a health insurance provider, you should always shop around and compare different plans. The following tips might help you in your decision.
1
Know Where to Start
It's essential to do your research and know where to start looking for plans. You can generally get health insurance through your employer, the marketplace, your parents (if you're under 26), the government or by searching online.
2
Mark the Enrollment Deadlines
You can only purchase a plan or change it during the open enrollment period, making it imperative not to miss deadlines. However, you might also be able to purchase a plan outside of the open enrollment period based on your circumstances.
3
Understand Your Health Care Needs
Understanding your health situation and needs is essential to choosing a plan that best fits your goals. You should also ensure that your preferred physicians are in your plan's network, as paying for out-of-network care can be expensive. Your plan's benefits summary would give you an idea of what is and is not covered.
4
Review Costs
Knowing your plan's overall costs can help save you money. Consider each plan's copays, deductibles, premiums and out-of-pocket maximums (MOOPs) and how these expenses will affect your finances. Remember, a plan with a lower premium will generally have a higher out-of-pocket maximum.
5
Check Your Prescriptions
Confirm if the plan covers necessary prescriptions or provides them at an affordable rate.
6
Choose Your Plan
If you've reviewed all the details, you can confidently move forward with the cheapest available option.
Frequently Asked Questions About Health Insurance in Dallas
MoneyGeek researched the following frequently asked questions about health insurance in Dallas to make it easier for you to understand how it works in the city.
About Brenna Kelly, Licensed Health Insurance Agent
---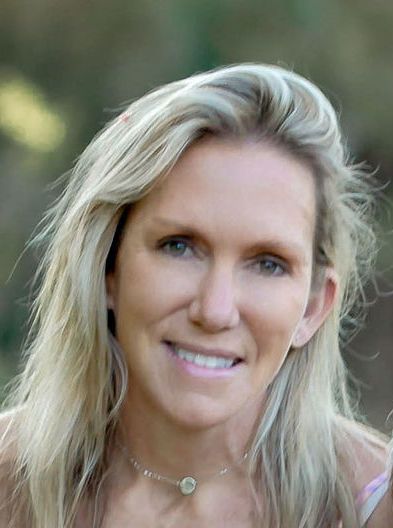 ---