Cheapest (and Best) Health Insurance in Dallas, TX (2023)
---
Compare Rates and Save on Car Insurance
By Brenna Kelly, Licensed Health Insurance Agent, Content Manager
Edited by
Morgan Hull
Location, age, plan type and health care needs all impact the cost of your health insurance. To determine which companies offer cheap health insurance in Dallas, Texas, MoneyGeek analyzed Marketplace data. We also looked at monthly costs, maximum out-of-pocket (MOOP) expenditures, plan options and claims denial rates to identify the best providers for buyers in the city.
Not all companies offer all metal tiers or plan types, so shopping around is an excellent strategy to find the ideal insurance plan for your health needs. If only one company offers coverage in your area, research its plan and tier options to select the best one for you.
Best
Health Insurance
In Dallas
2023
Best Health Insurance in Dallas (2023)

Best Overall Health Insurance in Dallas
MoneyGeek analyzed insurers based on affordability, plan options and customer service to find the best overall providers in Dallas. Using our unique scoring system, we found that Ambetter from Superior HealthPlan tops the list. On average, its Silver plans cost $521 per month and feature a MOOP of $4,550. Cigna is our runner-up pick for the best health insurance company in Dallas. A Silver plan has an average monthly premium of $460 and a MOOP cost of $5,045.
Although cost is important, it's best to consider other factors — such as plan options and customer service — when selecting a health insurance provider. Even if you aren't from Dallas, choosing an insurer that satisfies all of these criteria will help you get the best health insurance in Texas.
Ambetter from Superior HealthPlan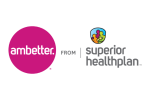 pros
Denies few, if any, claims
Has a lower average MOOP cost than other evaluated companies
cons
Has a higher average monthly premium than other insurers
Only offers HMO plans, which have limited coverage flexibility
COMPANY HIGHLIGHTS
Although Ambetter from Superior HealthPlan doesn't offer the lowest average premium, $521 is still relatively affordable. That, combined with a low MOOP cost of $4,550, makes it the best overall option. Because these are average rates, the cost of your plan may vary.
Affordability isn't the only reason Ambetter from Superior HealthPlan is our top option for the best medical insurance in Dallas. The insurer has a claims denial rate of 0%, which means it approves nearly all claims filed by policyholders. Ambetter from Superior HealthPlan provides its members with Health Management Programs that cover several chronic conditions, such as asthma, depression, diabetes and tobacco cessation. These programs aim to promote better management of chronic conditions, resulting in more successful long-term health outcomes.
Cigna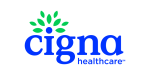 pros
Has a better-than-average claims denial rate
Has the second-cheapest average monthly premium
cons
Only provides HMO plans, which do not offer a lot of flexibility
Has a relatively higher MOOP cost than other insurers
COMPANY HIGHLIGHTS
According to our calculations, Cigna is the second-best health insurer in Dallas. Its policies cost an average of $460 per month, the second-cheapest rate among the ten insurers in our comparison group. However, its MOOP cost of $5,045 is higher than most of its competitors. Although the cost of an actual plan may vary, these figures give you an idea of how much you will spend for coverage.
The insurer also has a solid track record for approving claims — denying fewer claims, on average, than other insurers. By purchasing your health insurance from Cigna, you can access its reward and discount programs, such as the Take Control Rewards and the Healthy Rewards Discount. The former allows you to earn points by completing activities. You can then redeem these points as rewards or a debit gift card. The latter allows you to enjoy lower rates for fitness club memberships, alternative medicine or LASIK surgery.
Best Cheap Health Insurance in Dallas
If affordability is your top priority, Ambetter from Superior HealthPlan offers the best cheap health insurance in Dallas. This insurer's Silver plans cost an average of $521 per month and have a MOOP cost of $4,550.
Health insurance costs vary not only between states but also between cities. How you and your insurer split health care costs also affects your premium. For instance, plans with higher monthly premiums typically feature lower out-of-pocket costs.
The provider with the most affordable premium isn't necessarily always the best option. Understanding the relationship between metal tiers, plan premiums and MOOP costs can help you find the most affordable health insurance. Reading about deductibles, copays and co-insurance can also help you better understand plan pricing.
Ambetter from Superior HealthPlan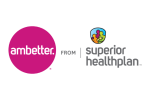 pros
Has a cheaper average monthly premium than the majority of insurers in our study
Has the second-lowest average MOOP cost among all providers
cons
Offers health plans with little flexibility
COMPANY HIGHLIGHTS
Ambetter from Superior HealthPlan is our top option for the best cheap health insurance. The average monthly premium for a Silver plan is $521, less expensive than most insurers in the city. Its average MOOP of $4,550 is also one of the lowest in Dallas, making it a great option for buyers on a budget. Although very affordable, it's important to note that these are average rates — yours may vary based on your profile and plan type.
The insurer's low denial rate of 0% is ideal for policyholders who expect to file claims, as it's virtually guaranteed that they will be approved. Ambetter from Superior HealthPlan also offers 24/7 telehealth services, which can benefit you if there are few in-network providers in your area or you're in need of non-emergency medical care. This perk carries a $0 copay for select plans. Policyholders can also enroll in the insurer's rewards program, My Health Pays, which allows members to earn points each time they make healthy choices. You can convert your points to cash and use the amount to cover other health-related expenses, such as monthly premiums, deductibles or co-insurance, making your costs more manageable.
Cheapest Provider by Metal Tier
In Dallas, Baylor Scott & White Health Plan offers the most affordable Silver provider, with an average monthly premium of $453. Note that the most affordable health insurance in Texas isn't necessarily the best. However, if affordability is your top priority, Silver plans are a sound choice since they offer mid-tier coverage and feature cost-sharing reductions.
The table below shows the most affordable providers in Dallas for each metal tier, along with their average monthly premiums (since Catastrophic plans are not available to everyone, they were excluded from this overview).
WHICH METAL TIER IS RIGHT FOR ME?
Your health care needs are an effective way to determine which metal tier is best for you. Here's a quick rundown of each:
Catastrophic: Best suited for individuals who don't need care frequently and only want coverage for emergencies.
Bronze: Best suited for people in generally good health who infrequently need medical care.
Silver: The best option for those looking for moderate coverage at an affordable rate.
Gold: Best for individuals who regularly need health care.
Platinum: Best suited for people whose health care needs will allow them to reach the MOOP cost sooner, making the higher monthly premiums more cost-effective.
Cheapest Plan by Metal Tier
The most affordable health insurance plans in Dallas offer premiums between $300 and $450 per month, depending on the metal tier.
The following table shows the most affordable plans in Dallas by metal level, along with their average monthly premiums. Catastrophic plans were excluded due to the age restrictions required to obtain those lower-cost plans.
Compare Health Insurance Rates
Ensure you're getting the best rate for your health insurance. Compare quotes from the top insurance companies.
How Age Affects Health Insurance in Dallas
Insurers consider age when calculating your health insurance rates, with costs typically increasing as you get older. Bronze or Expanded Bronze plans are the most affordable aside from Catastrophic plans. However, you must meet certain criteria to be eligible for a Catastrophic plan.
Selecting a lower-tiered plan may help you save on premiums, but it's important to understand your provider's network to avoid paying out of pocket for out-of-network services. We've included some of the cheapest providers in Dallas for Silver plans in the chart below.
Cheapest Health Insurance in Dallas by Age
The older you get, the more expensive your health insurance premium becomes. Similarly, higher metal tiers correspond to higher premiums. These two factors — age and metal tier — have the greatest impact on the cost of your health insurance. The graph below displays health insurance costs by age and metal tier.
MEDICAID AND MEDICARE
Although the Marketplace is the primary source for health insurance, qualifying individuals may obtain government-sponsored medical insurance — Medicare or Medicaid — for a reduced cost.
Medicaid eligibility is based on family size and income, whereas Medicare is only available for those aged 65 and older. You can also qualify for Medicare Advantage if you are already enrolled for Medicare Parts A and B and live in a service area.
How to Find Best Cheap Health Insurance in Dallas
To find the cheapest health insurance in Dallas for you, it's important to not only compare providers' rates, MOOP costs and coverage options but also evaluate your health care needs and predicted expenses.
2
Identify Your Health Care Needs
Much like an individual's financial situation, health care needs are person-specific. Before researching insurers for their terms, reflect on your coverage needs and budget. Cheaper plans may save you more money per month but feature high out-of-pocket costs when you receive care. These plans may also have fewer provider options than more expensive plans with a broad provider network.
3
Budget Based on Your Health Priorities
Monthly and coverage aren't the only things you need to consider; you must also compare premiums and out-of-pocket costs. A low premium may save you more money per month, but if you encounter a medical emergency, you'll dip into your savings due to its higher MOOP limit. In contrast, with a low-MOOP, high-monthly-premium plan, you may meet your MOOP costs sooner if you need medical care, making it a more cost-effective option.
4
Check for Premium Tax Credits
Qualifying for a premium tax credit lowers your monthly rate. These tax credits, which apply to Silver plans, can be obtained if your income falls between 100% to 250% of the federal poverty level (FPL), or an annual income between $20,385 and $33,975 for an individual. However, the American Rescue Plan Act has extended eligibility to those whose incomes are within 400% of the FPL until 2025, making it accessible to more people.
5
Check Government Program Eligibility
Government-sponsored programs, like Medicare and Medicaid, are considerably more affordable than private Marketplace plans. These make them the best health insurance options for unemployed individuals that meet its requirements. You must at least be 65 years old to qualify for Medicare, whereas eligibility for Medicaid is income-based.
6
Choose Your Plan
If you're comfortable with the network, prescription plans, and other health plan details, then it's okay to choose the cheapest plan available if you're sure it covers all your health care needs.
Health Insurance Subsidies and Income-Based Assistance
There's no denying that health coverage can be costly. Fortunately, depending on your income, you may qualify for a health insurance subsidy. Typically those who earn between 100% and 400% of the FPL are eligible. However, the American Rescue Plan Act and the Inflation Reduction Act have removed the disqualification for those earning above 400% of the FPL, allowing more people access to subsidies through 2025.
Medicare and Medicaid are affordable health coverage options for qualifying individuals. Although your age may disqualify you from Medicare, certain individuals can still qualify for Medicaid or the Children's Health Insurance Program (CHIP) if their income is between 100% and 150% of the FPL. It's important to note that the actual income requirement varies among states.
SHORT-TERM HEALTH INSURANCE
You may find yourself without health care coverage while between jobs or waiting for open enrollment to begin. During these times, short-term health insurance is a cost-effective way to ensure you're covered.
However, even the best short-term health insurance in Texas is not a substitute for a Marketplace plan. Although cheaper, short-term policies may not cover essential benefits and may disqualify those with pre-existing conditions. Your co-insurance or copay may also be higher, increasing treatment costs, and you aren't eligible for tax credits or financial assistance.
Frequently Asked Questions About Health Insurance in Dallas
We've answered some of the most commonly asked questions about health insurance in Dallas to make the process easier for you.
About Brenna Kelly, Licensed Health Insurance Agent
---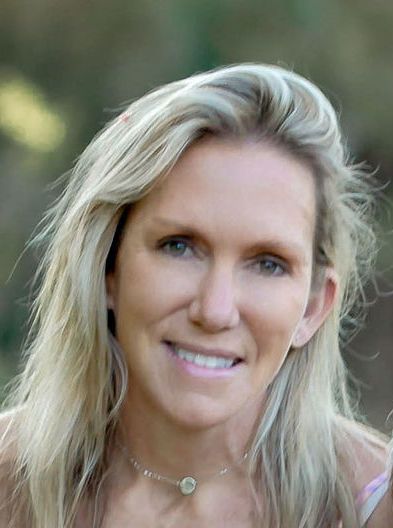 ---