Health insurance companies evaluate factors like your location, age, plan type and health insurance requirements when determining premiums.
MoneyGeek helps you find an affordable provider in Charlotte, North Carolina, by reviewing Marketplace data, including monthly costs, maximum out-of-pocket expenses (MOOP), plan choices and claims denial rates, to find the best options for certain demographics.
Not all companies have all metal tiers or plan types. When shopping for a health insurance company, make sure it offers a plan that suits your health care needs. If you live in an area with limited or only one provider, compare metal tiers and plan options to choose the best one for you.
Best
Health Insurance
In Charlotte
2023
Best Health Insurance in Charlotte (2023)



Best Overall Health Insurance in Charlotte
Ambetter came out as the top health insurance provider in Charlotte, offering the best combination of cost, plan options and customer service. Plans from Ambetter with an average MOOP of $4,456 cost $491 per month on average. Aetna follows in second place with a MOOP of $5,123 at an average monthly premium of $494.
Although cost should be a consideration, you should also look at the different plan options, cost-sharing choices and customer service since these are all important aspects when finding the best health insurance in North Carolina.
Ambetter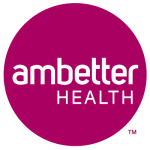 cons
Limited plan types offered
COMPANY HIGHLIGHTS
Ambetter offers the lowest average monthly premium of $491. Combining this with the lowest MOOP of $4,456 makes it the best overall option. Since these are average rates, the cost of your plan may vary.
Ambetter provides essential health benefits, including doctor visits, hospitalization, prescription drugs and more. Their plans may also include extra perks, such as gym membership and telehealth services.
While affordability and a low MOOP make Ambetter a great option, our research found that it has a high denial rate in Charlotte, which can make it difficult to get your claims approved. It also has limited plan types for those who are looking for a specific plan type or different options.
Aetna

COMPANY HIGHLIGHTS
Aetna is the second-best health care insurance option in Charlotte. This insurer connects with local providers most suitable for your health care needs. Aetna individual and family plans come with essential health benefits like prescription drugs, maternity and newborn care and mental health services.
Compared to other insurers we reviewed, Aetna has relatively higher MOOP costs of $5,123, but its premiums are affordable at around $494 monthly. Qualifying policyholders may not need to pay for preventive care, virtual care or Aetna's MinuteClinic visits, which is a 24/7 virtual care. It also allows you to apply for financial help that could further lower your monthly premiums.
Aetna policyholders can access their account through a member website and mobile app to review claims, check their deductibles or pay their premiums.
Best Cheap Health Insurance in Charlotte
If you're looking for affordable coverage, we found the cheapest health insurance companies in Charlotte. Ambetter ranked first with an average monthly premium of $491 and a MOOP of $4,456.
Health care insurance expenses differ between states and cities. Your premiums can fluctuate based on how you divide expenses with your insurance company. Plans with higher monthly costs offer lower out-of-pocket expenses.
The ideal insurance company is not always the least expensive. If affordability is your top priority, shop around for the cheapest health insurance in North Carolina and understand the Marketplace metal system, including how premiums and MOOP costs relate. Also, factor in deductibles, co-insurance and copays when determining pricing.
Ambetter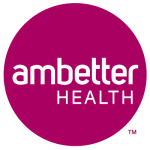 pros
Lowest average MOOP costs
Cheapest average monthly premium
COMPANY HIGHLIGHTS
Ambetter offers the lowest average monthly premium of $491 and the lowest MOOP cost of $4,456, making it an excellent option for overall affordability.
While this provider may have a limited variety of plan types, for those who can find a suitable plan, the savings could be significant. It is worth noting that the cost of the plan may differ depending on individual circumstances.
Ambetter does offer a unique program called My Health Pays. This is a rewards program that compensates you for the healthy choices you make. You can get points that can then be used toward things like your premiums, deductibles, copays and more.
Cheapest Provider by Metal Tier
In Charlotte, Ambetter offers the most affordable Silver policies at an average rate of $491. Rates are on a provider level vs. a plan level.
The most affordable health insurance in North Carolina for you isn't always the best. Silver plans are a good benchmark when looking for a balance between affordability and coverage. Other metal levels include Bronze through Platinum, with Bronze offering the lowest premiums. Catastrophic plans may also be available. While cheaper, they have substantial restrictions.
Remember that lower rates are countered by higher MOOPs. You'll get financial protection from disastrous events but not everyday health care needs.
The below table shows the most affordable providers in North Carolina for each metal tier. We excluded Catastrophic plans because of the associated restrictions.
WHICH METAL TIER IS RIGHT FOR ME?
Your health care needs are a good indicator of the plan type that suits you best. To give you a brief overview of each tier:
Catastrophic: Designed for individuals who don't require frequent medical attention and seek coverage solely for emergencies.
Bronze: Ideal for individuals who are generally in good health and require medical attention infrequently.
Silver: A suitable option for those who need moderate coverage at an affordable cost.
Gold: Best for individuals who require regular medical attention.
Platinum: Tailored to people whose health care needs will enable them to reach the MOOP cost faster, making the higher monthly premiums more cost-effective.
Cheapest Plan by Metal Tier
On a plan level, the cheapest average premium for a Silver plan is $475 from Aetna's Silver S plan.
In the below table, we show how much each metal tier costs on average. Catastrophic plans were excluded from this table since certain criteria must be met to be able to qualify for such plans.
Compare Insurance Rates
Ensure you are getting the best rate for your insurance. Compare quotes from the top insurance companies.
How Age Affects Health Insurance in Charlotte
When calculating your health insurance rates, insurers take age into account. Costs typically rise as you age.
Bronze or Expanded Bronze plans are the cheapest health insurance options in Charlotte (aside from Catastrophic plans).
Choosing a plan with lower coverage levels may reduce your premiums, but it's crucial to understand your provider's network to prevent out-of-pocket costs for services received outside the network. Below is a table listing some of the cheapest providers in Charlotte for Silver plans.
Cheapest Health Insurance in Charlotte by Age
Metal tier and age determine the cost of your health insurance. The table below shows how costs change based on your chosen metal tier and age.
MEDICAID AND MEDICARE
Medicaid and Medicare are some of the cheapest ways to get insured, but these typically come with strict eligibility requirements. These are government-sponsored programs designed for low-income individuals (Medicaid) and those aged 65 and older (Medicare).
The best Medicare Advantage plans in North Carolina depend on whether you want HMO plans, plans without drug coverage, plans with low MOOP costs or MSA plans. You can choose from a number of different plans to find the best Medicare Supplement plans in North Carolina.
How to Find the Best Cheap Health Insurance in Charlotte
Finding the best cheap health insurance in Charlotte involves comparing different insurance providers and considering factors such as premiums, deductibles, copays and out-of-pocket maximums.
2
Budget Based on Your Health Care Needs
Before you start looking for insurers, you need to assess your health care needs and budget. You can save a lot each month by getting a cheaper plan, but this usually means higher out-of-pocket costs when you receive care. These plans will also have limited provider options than more expensive plans with a broader provider network.
3
Check for Premium Tax Credits
A premium tax credit lowers the price of health insurance by reducing the premium each month. This credit is available to people who are not eligible for publicly assisted health insurance, like Medicare and Medicaid, and whose income is at least 100% of the federal poverty level (FPL). Both requirements need to be met to be eligible.
4
Check Government Program Eligibility
Medicare and Medicaid are some of the cheapest ways to secure health insurance. There is also health insurance for unemployed people, such as plans with cost-sharing reductions, short-term plans and more.
5
Choose Your Plan
Once you are comfortable with a health insurance plan whose cost matches the level of care you need, including your preferred network, prescription plans and other health plan details, you should start gathering the necessary documents to get started. If this plan happens to be the cheapest one available, it's fine to move forward.
Health Insurance Subsidies and Income-Based Assistance
Health insurance can get expensive. If your income falls below a specific low-income bracket, you could be eligible for a health insurance subsidy. Subsidies are offered to those whose income falls within 100% to 400% of the federal poverty level (FPL). The American Rescue Plan Act and the Inflation Reduction Act extends this eligibility to those earning more than the 400% range, which means more people can access subsidies until 2025.
For those who meet this eligibility criteria, Medicare and Medicaid can be affordable health coverage options. While Medicare may not be available to everyone due to age requirements, Medicaid or the Children's Health Insurance Program (CHIP) can be an option for certain individuals if their income falls between 100% to 150% of the FPL. Income thresholds vary among states.
SHORT-TERM HEALTH INSURANCE
When you're in between jobs or are waiting for the next enrollment period, short-term health insurance is a cost-effective way to fill gaps in coverage.
There are several short-term health insurance plans in North Carolina that ensure you're covered until you find a Marketplace plan. While these are cheaper, they don't cover essential benefits and disqualify applicants with pre-existing conditions. In these types of health insurance plans, you may not be eligible for tax credits or financial assistance. Additionally, treatment costs are usually higher.
Frequently Asked Questions About Health Insurance in Charlotte
To help you find the best health insurance for you, we answered the most frequently asked questions about insurance plans in Charlotte.
About Brenna Kelly, Licensed Health Insurance Agent
---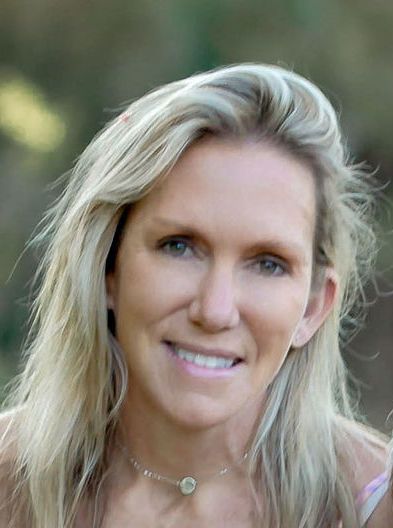 ---