Other than your location, your age, the number of people in the policy and the plan type affect your insurance premiums. MoneyGeek collected and analyzed market data to discover the cheapest health insurance providers in Battle Creek.
MoneyGeek looked at customer service data from the National Committee for Quality Assurance (NCQA) and the National Association of Insurance Commissioners (NAIC). In addition, we examined plan selections and affordability while rating the insurance carriers. However, not all companies provide the same plan options, so we advise you to browse around for the best plan.
METHODOLOGY
Best Overall and Runner-Up
For best overall and runner-up, MoneyGeek evaluated cost, customer satisfaction and plan data obtained from the Health Insurance Exchange Public Use Files, the National Committee for Quality Assurance (NCQA) and the National Association of Insurance Commissioners (NAIC) complaint index to establish recommendations. Categories were weighted 55% for cost, 35% for customer service and 10% for plan options.
Best Cheap
In most cases, plans were aggregated to generate the estimated costs for any given company. Although the represented data shows the average premiums for any given section, specific company plans will vary in price. Unless otherwise stated, rates reflect the cost for a 40-year-old individual.
Best Overall Health Insurance in Battle Creek
Prior to obtaining a policy, it is advisable to compare each health insurance provider's plan alternatives, customer service, premiums and cost-sharing options. On the basis of these parameters, MoneyGeek found that McLaren Health Plan Community is the best health insurance provider in Battle Creek, with an overall score of 82 out of 100.
Best Health Insurance in Battle Creek
pros
7,000+ in-network physicians
Offers prescription savings program that saves up to 80% on prescription drugs cost
cons
Limited metal tier options
Some competitors offer better customer support
COMPANY HIGHLIGHTS
McLaren Health Plan is an integrated health care delivery system with headquarters in Grand Blanc, Michigan. It is the best health insurance provider in Battle Creek, with the city's most affordable policies and an 82 out of 100 MoneyGeek score.
Members who choose to get medically required, covered services from an out-of-network provider will be reimbursed at their out-of-network benefit level. Families may save up to 80% on prescription drug costs with the McLaren Prescription Savings Program, or around $345 annually.
However, while it received an above-average customer satisfaction score from both MoneyGeek and the National Committee for Quality Assurance (NCQA), some competitors in Battle Creek performed even better in this area. The company also offers limited metal tier plans, which makes it unsuitable for those looking for various plan types.
Health Insurance in Battle Creek Runner-Up
A MoneyGeek score of 80 out of 100 ranks Priority Health as the second-best health insurance company in Battle Creek. Below, find out more about this insurance company's services.
Health Insurance Runner-Up
Priority Health
Priority Health is a nonprofit Michigan-based health benefits provider renowned for its personalized Medicare plans. In addition, it provides a variety of plans for families, small companies and big businesses. The company offers Medigap and Medicaid plans. It also provides a mobile application for managing health insurance policies and payments. The company's health insurance policies provide free preventive care and minimal copayments for prescriptions.
However, although Priority Health received a very high customer satisfaction score from the NCQA and MoneyGeek, it offers limited metal tiers. Additionally, Priority Health typically has higher prices than McLaren.
HOW TO FIND CHEAP HEALTH INSURANCE
Marketplace plans are categorized into metal tiers, with Bronze being the cheapest and Platinum being the costliest. Individuals under 30 years old and those who meet certain financial restrictions may qualify for a Catastrophic plan. Catastrophic plans have the lowest premiums but substantial out-of-pocket costs.
Those looking to save on insurance while still getting basic coverage could look into Bronze plans. If not, think about moving up to Silver plans, which often provide a strong balance between price and coverage. For low-income individuals, Silver plans are also sometimes eligible for cost-sharing subsidies.
Cheapest Health Insurance in Battle Creek for Individuals
In Battle Creek, the cost of health insurance largely depends on how you and the insurer share expenses. Typically, rates differ across states and cities.
However, it's not always the cheapest health insurance company that provides the best customer service and most flexible policies. If you want to prioritize affordability, you should comprehend the relationship between marketplace metal tiers, premiums and maximum out-of-pocket payments (MOOP). In general, MOOP will be higher for policies with lower premiums. Keep an eye out for other costs that are not covered by your premium, such as the deductible, copay and co-insurance your health insurance provider charges.
Bronze and Catastrophic plans have the lowest premiums among the metal levels. But even if you have coverage for catastrophic situations, you may not have enough coverage for your routine health care needs.
Cheapest Health Insurance in Battle Creek for Individuals by Metal Tier
| Metal Tier | Company | Monthly Premium |
| --- | --- | --- |
| | | |
| | McLaren Health Plan Community | |
| | | |
| | | |
| | | |
| | | |
Some health insurance providers offer Expanded Bronze policies if you need a tier that falls between Bronze and Silver. In Michigan, these policies are often the most affordable, as is the case in Battle Creek. Expanded Bronze plans provide some additional protection by covering at least one major service before the deductible kicks in. However, in Michigan, these plans are only required to cover 56% of health care costs, compared to 60% for a standard Bronze plan.
UNDERSTANDING HEALTH INSURANCE COSTS
If you're having trouble deciphering the many parts of a health insurance plan, MoneyGeek has provided some explanations.
Premium: The monthly payment required for your health insurance coverage.
Deductible: The amount you must spend for covered services before your health insurance company begins to contribute.
Out-of-Pocket Maximum: Also called MOOP, this is the maximum annual amount you'll have to pay out-of-pocket for medical treatments that are covered by your health insurance plan.
Co-Insurance: After you've met your deductible, this is the amount you'll pay for covered services. In the case of a plan that covers 80% of the costs, your co-insurance will be 20%.
Copay: Every time you visit a health care provider for a prescription, consultation or other covered services, you must pay this fixed amount.
How Age Affects Health Insurance Costs in Battle Creek
Age is one of the primary determinants of health insurance premiums. Due to the fact that older adults often have greater health care demands, health insurance companies charge them higher rates.
Typically, Bronze or Expanded Bronze plans are the most affordable. You should consider the provider's network before enrolling in one of these plans. If you don't, your health insurance won't be used to its full potential, and you might have to pay cash for out-of-network services.
The table below shows the cheapest health insurance companies in Battle Creek by age and Bronze plan premiums. You can see that the sample individual's health insurance premiums increase with age.
Cheapest Health Insurance in Battle Creek by Age
| Age | Company | Monthly Premium |
| --- | --- | --- |
| | | |
| | | |
| | | |
| | | |
Cheapest Health Insurance in Battle Creek for Families
You'll pay more for health insurance if you include your family members in your policy. Even so, family health insurance is still less expensive than purchasing separate policies for each member of your family.
Depending on the size of your family and the level of coverage you need, the chart below shows the best family health insurance plans and the average cost of health insurance in Battle Creek for various family sizes and metal levels.
Cheapest Premiums for Family Health Insurance
| Metal Tier | Family of Three | Family of Four | Family of Five | Family of Six |
| --- | --- | --- | --- | --- |
| | | | | |
| | | | | |
| | | | | |
| | | | | |
| | | | | |
How to Find Cheap Health Insurance in Battle Creek
There's no one-size-fits-all health insurance plan. That's why you should select a health insurance provider in Battle Creek that offers affordable choices that fit your health care requirements.
For instance, if you are low-risk and don't anticipate requiring considerable medical services, a high-deductible plan with a low premium may be suitable for you. On the other hand, if you anticipate needing extensive treatment throughout the year, paying a higher premium can be worthwhile, so your out-of-pocket expenses will be lower.
SHORT-TERM HEALTH INSURANCE
If you're between jobs or waiting for open enrollment, short-term health insurance can be a cost-effective solution. Because short-term health insurance plans in Battle Creek are not a long-term replacement for marketplace policies, you should keep this in mind:
Short-term plans may not offer all of the main advantages of a marketplace plan.
Coverage may be refused for those with pre-existing conditions.
Short-term health insurance is not eligible for subsidies and tax credits.
Copayments and co-insurance are significantly higher with short-term health insurance, despite its lower premiums.
Health Insurance Subsidies and Income-Based Assistance
You may be eligible for financial assistance to cover the cost of your health insurance if you fall into a low-income group. In general, health insurance subsidies are capped at 400% of the federal poverty level (FPL). However, the American Rescue Plan suspended this regulation for 2022, allowing more people to receive subsidies.
Medicaid and the Children's Health Insurance Program (CHIP) are other options if you don't qualify for a health insurance subsidy. Depending on your state, your income must be between 100% and 150% of the FPL in order to be eligible for Medicaid.
Finding the Best Health Insurance in Battle Creek
Is it always advisable to go with an insurance plan that is the cheapest? Not exactly. Low-premium plans with high deductibles might lead to higher out-of-pocket payments, particularly for those who need regular medical attention.
Tips for Finding the Right Coverage for You
Each provider offers various coverage benefits and has different networks and costs. In the steps below, MoneyGeek explains how to assess health insurance plans in order to select the cheapest and best solution for your specific health care requirements.
1
Know Where to Start
You can search for health plans through your employer, your parents (if you are younger than 26), government websites or the health insurance marketplace.
2
Mark the Enrollment Deadlines
For the most part, open enrollment is the only time when marketplace plans are accessible for purchase or exchange. However, special enrollment is available for specific qualifying circumstances, such as before starting your job at a new workplace. Keep note of open enrollment dates since they only last a few weeks annually.
3
Understand Your Health Care Needs
When selecting a health insurance plan, your preferences and health care needs should be taken into consideration. Check if the benefits outlined in the plan's summary are in line with your needs. Make sure your preferred doctors, if any, are included in the considered plan's network.
4
Review Costs
Consider premiums, copayments, deductibles and out-of-pocket maximums to get a complete picture of prospective health insurance costs. Note that:
Lower premiums mean higher deductibles and out-of-pocket maximums, while higher premiums indicate more coverage.
A flat rate is better than a co-insurance percentage.
If you are still undecided, Silver plans offer a reasonable balance of cost and coverage.
5
Check Your Prescriptions
Inquire about prescription drug coverage before signing up for a plan. Make sure the prescriptions you need are covered.
6
Choose Your Plan
It's fine to go with the cheapest option if you've thoroughly read the plan's features and are convinced its benefits are sufficient for your needs.
Frequently Asked Questions About Health Insurance in Battle Creek
Finding the best medical insurance in Battle Creek may be challenging. MoneyGeek has provided answers to some commonly asked queries about the city's health insurance policies.
About Brenna Kelly, Licensed Health Insurance Agent
---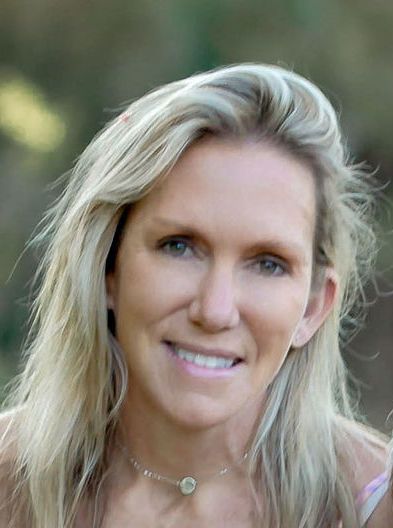 ---