Besides location, your age, the number of people included in your plan and the plan type affect health insurance costs. MoneyGeek evaluated marketplace data to find the best and cheap health insurance companies in Baltimore.
MoneyGeek ranked companies based on customer service data from the National Commission for Quality Assurance (NCQA) and the National Association of Insurance Commissioners (NAIC), plan choices and affordability. To find the best plan, it's important to shop around and compare providers and plan types.
METHODOLOGY
Best Overall and Runner-Up
For best overall and runner-up, MoneyGeek evaluated cost, customer satisfaction and plan data obtained from the Health Insurance Exchange Public Use Files, the National Committee for Quality Assurance (NCQA) and the National Association of Insurance Commissioners (NAIC) complaint index to establish recommendations. Categories were weighted 55% for cost, 35% for customer service and 10% for plan options.
Best Cheap
In most cases, plans were aggregated to generate the estimated costs for any given company. Although the represented data shows the average premiums for any given section, specific company plans will vary in price. Unless otherwise stated, rates reflect the cost for a 40-year-old individual.
Best Overall Health Insurance in Baltimore
When shopping for health insurance, a company's affordability, customer service and plan options should all be considered. Based on these criteria, MoneyGeek ranked CareFirst BlueCross BlueShield as the best cheap health insurance provider in Baltimore. Its high MoneyGeek score of 85 out of 100 was primarily due to its affordability and customer service rating.
Best Health Insurance in Baltimore
pros
High customer service rating
HMO, POS and PPO plans available
Regional network of over 50,000 providers, and a PPO network of over 55,000 providers
cons
Prescription drug coverage is conditional
Offers fewer metal tier plans than its competitors
COMPANY HIGHLIGHTS
Health insurance policies with CareFirst BlueCross BlueShield cover a broad range of in-network and out-of-network providers, including 96% of hospitals and 95% of physicians and specialists nationwide. The company received a perfect score for cost and a high customer service rating from MoneyGeek.
Medications for preventive care, oral chemotherapy and diabetic supplies are covered at zero cost to policyholders, and generic medications are priced affordably throughout their network of 69,000 pharmacies. Depending on your plan type, you'll receive in-network coverage for mental health services when you see a physician affiliated with CareFirst's behavioral health network. Additionally, policyholders get access to wellness programs and a variety of discounts.
Health Insurance in Baltimore Runner-Up
Based on MoneyGeek's research, Kaiser Permanente is the second-best cheap health insurance provider in Baltimore. The insurer received a MoneyGeek score of 72 out of 100 for providing exceptional customer service at a relatively affordable cost.
Health Insurance Runner-Up

Kaiser Permanente
Started in 1945, Kaiser Permanente has become one of the country's leading not-for-profit health plan providers. While it offers plans for individuals, families, businesses and federal employees, its few metal tier options may deter prospective policyholders.
Most of Kaiser Permanente's plans are limited to HMO plans, which typically cost less but limit your service options to in-network providers. However, the insurer does offer Medicare and Medicaid plans to those that qualify. Kaiser Permanente's customer service is also available 24/7 for its policyholders. Prescription drug coverage may vary by plan, but regardless, only medications included on the insurer's formulary list are covered in all plans.
HOW TO FIND CHEAP HEALTH INSURANCE
Marketplace plans are divided into metal tiers, with Bronze being the cheapest and Platinum the most expensive. Individuals under the age of 30 or those in a low-income bracket may also qualify for a Catastrophic plan, which has a lower monthly premium and higher deductible.
If affordability is your goal, start with a Bronze plan as long as it provides adequate coverage. Those needing more coverage can opt for Silver plans, which often feature subsidies.
Cheapest Health Insurance in Baltimore for Individuals
The cost of your health insurance is based on how you and your chosen provider split the cost of care. Rates may also vary within providers between states and cities.
While cheap health insurance will save you money, you may receive poor customer service or have fewer provider options. If your main goal is cutting costs, you should be aware of how premiums and maximum out-of-pocket payments (MOOP) relate. Generally, plans with a lower monthly premium feature a high MOOP. Your plan's deductible, copayment and co-insurance will also impact the overall cost of your care.
Cheapest Health Insurance in Baltimore for Individuals by Metal Tier
| Metal Tier | Company | Monthly Premium |
| --- | --- | --- |
| | CareFirst BlueCross BlueShield | |
| | | |
| | | |
| | | |
The Expanded Bronze tier, which offers coverage and cost between Bronze and Silver tiers, is available through select insurance companies. The policies belonging to this tier offer more protection than Bronze plans by covering at least one major service before you start paying the deductible.
UNDERSTANDING HEALTH INSURANCE COSTS
To understand the costs associated with your health insurance policy, you should familiarize yourself with the terms below:
Premium: The amount you pay per month for your policy.
Deductible: The amount you'll spend on covered treatments before the insurer pays for your care.
Out-of-Pocket Maximum: The maximum amount you'll be responsible for paying for covered medical treatments and services.
Co-Insurance: This is the percentage you'll pay for a covered treatment after meeting the plan's deductible.
Copay: This is the amount you'll pay each time you visit a health care provider for a consultation, prescription or covered service. It varies depending on the service.
How Age Affects Health Insurance Costs in Baltimore
Age is one of the most important factors that affects the cost of health insurance. Older individuals typically pay a higher monthly premium since they're more likely to require medical care.
The least expensive plans are typically Bronze or Expanded Bronze plans. Before enrolling in one of these plans, you should consider the provider's network. If your preferred providers aren't included, you may pay more for out-of-network services.
The table below details the cheapest health insurance companies in Baltimore by age for Bronze plan policies.
Cheapest Health Insurance in Baltimore by Age
| Age | Company | Monthly Premium |
| --- | --- | --- |
| | CareFirst BlueCross BlueShield | |
| | CareFirst BlueCross BlueShield | |
| | CareFirst BlueCross BlueShield | |
| | CareFirst BlueCross BlueShield | |
How to Find Cheap Health Insurance in Baltimore
There is no such thing as the ideal health insurance policy. The perfect health insurance provider and plan in Baltimore will be unique to you based on your medical coverage needs and budget.
For instance, a high-deductible plan with a low premium can be perfect if you don't expect many medical expenses. However, paying a higher premium may be beneficial to lower your possible out-of-pocket costs if you anticipate significant health care costs.
SHORT-TERM HEALTH INSURANCE
For those who are between jobs or waiting for the open enrollment period, short-term health insurance can be an affordable option. However, you should keep in mind that short-term plans may not provide all of the major advantages included in a market plan, and those with pre-existing conditions are often denied coverage.
Health Insurance Subsidies and Income-Based Assistance
Financial support may be available to those seeking health insurance and have low income. In 2022, the American Rescue Plan waived the federal poverty level (FPL) cap on subsidies, which means that more people will be eligible for subsidies.
If you don't qualify for health insurance subsidies because of your income, Medicaid and the Children's Health Insurance Program (CHIP) are other options. In order to qualify for Medicaid, a household's annual income must be between 100% and 150% percent of the federal poverty level (FPL), depending on the state.
Finding the Best Health Insurance in Baltimore
The cheapest health insurance plan in Baltimore may not necessarily be the best for you. Low-premium plans with high deductibles may result in higher out-of-pocket expenses if you unexpectedly require additional health care.
Tips for Finding the Right Coverage for You
Each health insurance company has different network, pricing and coverage options. MoneyGeek provided the following tips to help you choose the most cost-effective and inclusive plan for your health care needs.
1
Know Where to Start
You can get health insurance via your employer, the government or the insurance marketplace. If you are under 26 years old, your parents can also add you to their insurance plan.
2
Mark the Enrollment Deadlines
The only period that marketplace plans are generally available for purchase or exchange is during open enrollment. However, special enrollment is possible in some qualified situations, such as just before you begin a new job.
3
Understand Your Health Care Needs
When purchasing a health insurance plan, it's vital to assess your individual preferences and health care needs. You can review the plan's summary of benefits to see what is covered. Finally, verify that your preferred physicians are in-network.
4
Review Costs
Review your policy's premium, copayments, out-of-pocket maximum and deductible to estimate your potential costs.
Lower premiums come with higher deductibles and out-of-pocket maximums, but higher premiums offer more coverage.
A flat rate is better than a percentage of co-insurance.
If you're uncertain about coverage, opt for a Silver plan.
5
Check Your Prescriptions
Before purchasing a plan, ensure that your prescription medications are covered.
6
Choose Your Plan
The cheapest plan may work for you if you've reviewed the plan's details thoroughly and are satisfied with its benefits and features.
Frequently Asked Questions About Health Insurance in Baltimore
Below, MoneyGeek answered some of the most frequently asked questions about the best medical insurance in Baltimore to aid in your decision-making process.
About Brenna Kelly, Licensed Health Insurance Agent
---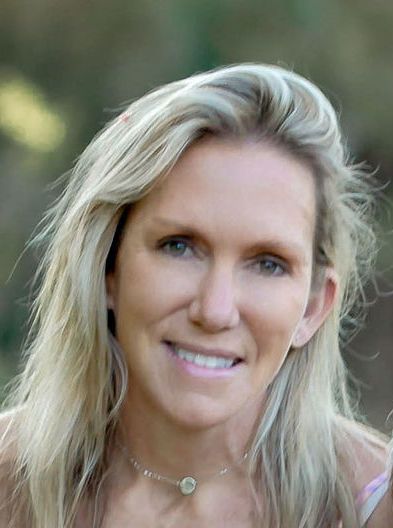 ---