Your location, age, plan type, personal health and health care needs and the number of people on your plan all impact the cost of your coverage. MoneyGeek analyzed marketplace information to identify the most affordable health insurance companies in Bakersfield.
We also found the best overall health insurance companies by looking at customer service data and plan offerings, as well as cost value.
Not all plan types are offered by each company in your area. Shop around to find the best plan. If there is only one company in your city, pick the tier that is best for you.
METHODOLOGY
Best Overall and Runner-Up
For best overall and runner-up, MoneyGeek evaluated cost, customer satisfaction and plan data obtained from the Health Insurance Exchange Public Use Files, the National Committee for Quality Assurance (NCQA) and the National Association of Insurance Commissioners (NAIC) complaint index to establish recommendations. Categories were weighted 55% for cost, 35% for customer service and 10% for plan options.
Best Cheap
In most cases, plans were aggregated to generate the estimated costs for any given company. Although the represented data shows the average premiums for any given section, specific company plans will vary in price. Unless otherwise stated, rates reflect the cost for a 40-year-old individual.
Best Overall Health Insurance in Bakersfield
According to the scoring methodology used by MoneyGeek, Blue Shield of California is the best overall health insurance in Bakersfield. It received a score of 83.5 out of 100. Blue Shield of California provides its members with high-quality services while offering the most affordable health insurance in Bakersfield and excellent customer service. However, the ideal option for you will depend on your health care needs.
Best Health Insurance in Bakersfield
pros
Affordable insurance plans
Excellent customer service
cons
Must stay within HMO network
Can't pay premiums with cash
COMPANY HIGHLIGHTS
Blue Shield of California is a nonprofit health plan that is a member of the Blue Shield Association. Its mission is to provide residents of California with access to high-quality medical care at prices they can afford. Blue Shield of California received an overall rating of 83.5 out of 100, making it the best health insurance company in Bakersfield, according to MoneyGeek's analysis.
In order to give members access to inexpensive health plan alternatives, Blue Shield of California places a strong emphasis on consumer-centricity. The organization scored a perfect rating for pricing in MoneyGeek's research of Bakersfield health insurance providers.
Health Insurance in Bakersfield Runner-Up
Health Net, which MoneyGeek ranked as the second-best health insurance provider in Bakersfield, received a score of 70.5 out of 100. This insurer received high marks for affordability and overall customer satisfaction.
Health Insurance Runner-Up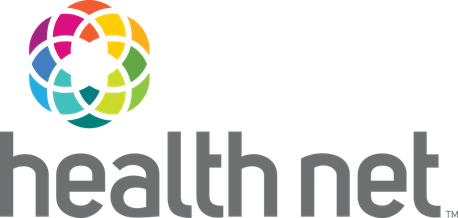 Health Net
Health Net, founded in California more than four decades ago, believes that everyone deserves a health safety net, irrespective of their age, income, work status or current condition of health. It offers health coverage for all stages of life and promotes health fairness through novel treatment practices.
Health Net obtained high marks for customer service and has the second-best rates among Bakersfield's health insurance companies. However, Health Net's lower score of 70.5 out of 100 on MoneyGeek is a result of its restricted plan offerings.
HOW TO FIND CHEAP HEALTH INSURANCE
Typically, marketplace plans are categorized by metal tiers. The Bronze tier is the cheapest option, whereas the Platinum tier (when available) is the most expensive option.
In addition, Catastrophic plans are sometimes offered and provide the most affordable monthly premiums.
Begin your search by looking at the Bronze and Catastrophic plans, but ensure they meet your needs. If they don't, Silver plans could be a better option. These often offer subsidies.
Cheapest Health Insurance in Bakersfield for Individuals
Health insurance premiums are typically determined by how you want to share health care spending with your insurance company. Costs also vary based on the city or state.
Keep in mind that the best insurer is not necessarily the one that offers the lowest rates. Nevertheless, if cost is a major consideration, it is necessary to understand the marketplace metal tier system and how insurance rates and other expenses correlate. Your health care expenditures are affected by a number of variables, including your deductible, maximum out-of-pocket (MOOP) expenses, copays and your co-insurance.
Bronze is the most affordable metal tier. Nevertheless, even if you have this Catastrophic coverage, it is possible that it will not be enough to pay for your regular medical bills.
The following table from MoneyGeek offers samples of Bakersfield plan rates for various metal tiers.
Cheapest Health Insurance in Bakersfield for Individuals by Metal Tier
| Metal Tier | Company | Monthly Premium |
| --- | --- | --- |
| | Blue Shield of California | |
| | | |
| | Blue Shield of California | |
| | | |
Expanded Bronze plans are available in various locations but generally not in Bakersfield. Expanded Bronze plans differ from standard Bronze plans in that they provide marginally greater coverage and pay for at least one major service before the deductible is met.
UNDERSTANDING HEALTH INSURANCE COSTS
Before purchasing health insurance, it is necessary to completely understand the breakdown of all costs. This gives you a better idea of what to anticipate from your plan.
Premium: You pay a monthly fee to your insurance provider for medical insurance.
Deductible: The amount you pay for covered procedures before your health insurance kicks in is your deductible.
Out-of-Pocket Maximum: This is the maximum amount you'll spend on deductibles, copayments and co-insurance payments within a given time period.
Co-Insurance: The amount you will pay in addition to your deductible is your co-insurance.
Copayment: This is the amount you are responsible for paying when you see a health care practitioner for prescriptions, consultations or other covered services.
How Age Affects Health Insurance Costs in Bakersfield
Age is a crucial element in influencing the cost of health insurance, regardless of your location. Monthly premiums for insurance coverage tend to increase with age in order to accommodate for the increased need for health care.
Bronze or Expanded Bronze plans are among the most affordable health insurance options. Check to see if the insurer's network provides the services and providers you require in order to avoid paying out-of-pocket for care.
The table below does not include Catastrophic plans in Bakersfield since they have strict eligibility requirements.
Cheapest Health Insurance in Bakersfield by Age
| Age | Company | Monthly Premium |
| --- | --- | --- |
| | Blue Shield of California | |
| | Blue Shield of California | |
| | Blue Shield of California | |
| | Blue Shield of California | |
How to Find Cheap Health Insurance in Bakersfield
There is no one-size-fits-all health insurance plan. You need to find a plan in Bakersfield that fulfills your coverage needs while remaining affordable.
You could save money on your costs by buying a high-deductible or Catastrophic plan. While you'll probably pay out of pocket during the year, this might be more affordable than costlier premiums.
If you need more care, lower-deductible plans that cost more could be better.
SHORT-TERM HEALTH INSURANCE
When you have a gap in your coverage or are waiting for the enrollment period or coverage to begin at your new job, short-term insurance could seem like an appealing alternative to consider.
However, it may not provide essential benefits and could even deny coverage if you have pre-existing illnesses. Although you may save money with its low monthly premiums, the cost of treatment is higher due to expensive copays and co-insurance.
Also, tax credits or subsidies aren't available with these plans.
Health Insurance Subsidies and Income-Based Assistance
The income bracket you fall into may impact your eligibility for financial help or health insurance subsidies. Health insurance subsidies are provided to individuals with incomes at or below 100% of the federal poverty level (FPL). Normally, this level is set at 400% of the FPL. However, the American Rescue Plan removed this rule in 2022.
Medicaid and the Children's Health Insurance Program (CHIP) may also be feasible solutions. Depending on your state, if your income falls between 100 and 150% of the FPL, you could be eligible for Medicaid.
Finding the Best Health Insurance in Bakersfield
It might be appealing to search for the cheapest health insurance policies in Bakersfield. However, due to low monthly premiums and high deductibles, you may incur higher out-of-pocket expenses. This may occur if you require regular medical care or frequent doctor visits.
Tips for Finding the Right Coverage for You
Different insurance companies offer varying coverage options, health care networks and cost structures. To choose the best and most affordable coverage for your needs and preferences in terms of health care, MoneyGeek has some steps you can follow.
1
Know Where to Start
Asking your place of employment, family (if you are under the age of 26), the health insurance marketplace or the government may help you find Bakersfield health insurance providers.
2
Mark the Enrollment Deadlines
Marketplace plans have a sign-up period during which you can enroll. The passing of your spouse or a change in employment are examples of qualifying occurrences that could allow you exceptional enrollment. There is a limited window of time to sign up for coverage when you begin a new employment. Do not forget to meet the deadlines.
3
Understand Your Health Care Needs
Determine what medical attention, care or therapies you require. See if the plan's features and benefits match your health objectives. Remember to confirm that your primary care physician and any recommended specialists are covered by the plan's network as well.
4
Review Costs
Your anticipated expenditures are influenced by things like copays, deductibles, premiums and out-of-pocket maximums. Keep in mind that higher premiums entail more business cost-sharing, while lower rates equate to higher out-of-pocket maximums. An upfront cost is preferable to a co-insurance percentage. Silver plans may also be a suitable middle ground.
5
Check Your Prescriptions
Check to see if the prescription medicines are covered by your plan. Also, see if you qualify for any medication benefits.
6
Choose Your Plan
After carefully reading the plan's parameters, ask yourself if you are at ease with them. You can choose the most economical plan if you're comfortable with it.
Frequently Asked Questions About Health Insurance in Bakersfield
Shopping for health insurance can be confusing. MoneyGeek answered the most frequently asked questions about health insurance in Bakersfield.
About Brenna Kelly, Licensed Health Insurance Agent
---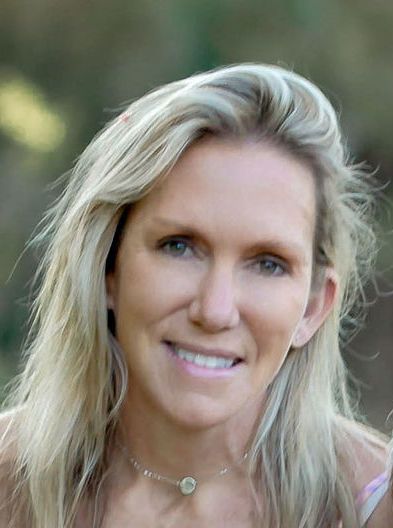 ---