Your age, the type of plan you choose, your needs and where you live affect your health insurance costs. To identify cheap health insurance companies in Austin, MoneyGeek looked at market statistics. We also took into account plan options, monthly and maximum out-of-pocket (MOOP) costs and claims denial rates when determining the best providers.
Finding the best insurance policy requires some research since not all companies offer all metal tiers or plan options. Evaluate plans and tier options to determine which is best for you when there is just one provider offering coverage in your area.
Best
Health Insurance
In Austin
2023
Best Health Insurance in Austin (2023)

Best Overall Health Insurance in Austin
We assessed the plans, service and affordability of insurance companies in Austin. The top rating goes to Ambetter from Superior Health Plan, with a monthly cost of $478 and a MOOP of $4,550. The runner-up is Ambetter, with a MOOP cost of $4,314 and an average monthly rate of $536.
MoneyGeek suggests considering other variables, like plans and customer service, so you can still get the best health insurance in Texas even if you do not reside in Austin.
Ambetter from Superior HealthPlan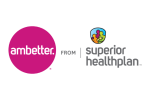 pros
Has a 0% claims denial rate for policyholders
cons
Only provides limited-coverage HMO plans
COMPANY HIGHLIGHTS
Ambetter from Superior Health Plan emerged as the overall best health insurance in Austin based on MoneyGeek's analysis of eight insurance companies in the city. This insurance policy has an affordable monthly cost of $478 and a MOOP cost of $4,550.
This insurer offers its customers Health Management Programs that address a number of chronic diseases. These include asthma, coronary artery disease, diabetes, hypertension, depression and mental health issues. Ambetter from Superior HealthPlan has a 0% claims denial rate, which means that almost all claims submitted by policyholders are accepted. The company does offer limited types of plans, earning it a lower score for plan types compared to its competitors.
Ambetter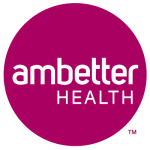 pros
Has the lowest MOOP cost based on our research
Decent number of plan types
COMPANY HIGHLIGHTS
Ambetter is MoneyGeek's runner-up for the overall best health insurance in Austin. This insurer has the lowest MOOP value out of the eight companies we analyzed. While its rates are affordable, it has the fifth-cheapest average monthly cost. Ambetter's claim denial rate is also high, so there's a good chance your claim could be denied.
Ambetter provides Exclusive Provider Organization (EPO) plans, which are more constrictive and offer less out-of-network provider coverage or compensation. EPO costs are often less than PPO costs for members who are on a tight budget. You can enjoy user advantages that can simplify your life when you subscribe to an Ambetter health insurance policy. This includes nurse advice lines available 24/7 to answer queries and offers help at any time of day, along with telehealth services with a $0 charge.
Best Cheap Health Insurance in Austin
Ambetter from Superior Health Plan offers Austin's best cheap health insurance, with an average monthly premium of $478 and a MOOP cost of $4,550.
Your area and how you and your insurer split medical costs influence your premiums. Reduced out-of-pocket costs are typically associated with higher average insurance costs.
Sometimes it is not a good idea to choose the provider that offers the cheapest health insurance. Understanding the relationships between metal tiers, plan prices, MOOP costs, copays, co-insurance and deductibles could help you locate the least expensive option.
Ambetter from Superior HealthPlan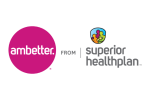 pros
High potential for claims to be accepted
Provides the second lowest MOOP cost among competitors
Has the cheapest average monthly premium
cons
Limited-coverage HMO plans are available to clients
COMPANY HIGHLIGHTS
The best cheap health insurance plan in Austin could be obtained from Ambetter from Superior Health Plan. It has the second-lowest MOOP cost among eight insurers, at $4,550, and the most affordable average premium, at $478 monthly. This insurer provides limited-coverage Health Maintenance Organization (HMO) plans.
Ambetter from Superior Health Plan's policyholders could take advantage of Wellframe, a mobile care program that assists you in managing your health and is provided at no cost to you. This allows you to connect with the care team on various problems such as health and wellness, maternity, post-hospital discharge, diabetes and mental health.
Cheapest Provider by Metal Tier
Ambetter from Superior Health Plan offers the cheapest Silver health insurance plan in Austin, with monthly premiums averaging $478. Across all plan types, monthly premiums can range from $326 to $628. The cheapest health insurance in Texas might not always be the best. Silver plans are a great choice because they provide mid-tier protection and saving opportunities.
The metal system includes Bronze through Platinum, with Bronze offering the lowest premiums. While Catastrophic plans are usually less expensive, they come with restrictions. Remember that lower premiums are balanced by higher MOOPs. You may save on premiums, but you could pay more in the long run.
Austin's cheapest health insurance providers are listed below. Catastrophic plans were excluded since not everyone may have access to them.
WHICH METAL TIER IS RIGHT FOR ME?
Your health care needs will help establish which metal tier is best for you. A quick overview of each tier is provided below:
Catastrophic: Perfect for those who only need medical attention in an emergency.
Bronze: Appropriate for people in reasonably good health who only need medical attention occasionally.
Silver: Best for people looking for good coverage at a reasonable price.
Gold: Ideal for those who frequently require medical care.
Platinum: Appropriate for individuals whose medical needs will allow them to instantly match the MOOP cost, lowering the cost of their insurance.
Cheapest Plan by Metal Tier
CMS Standard Silver VALUE from Ambetter from Superior Health Plan, with a monthly average rate of $443, is the least expensive Silver plan in Austin.
The cheapest options by metal tier are shown in the table alongside their average costs. Catastrophic plans were left out since they are only accessible to those under 30 who want to purchase cheaper insurance plans.
Compare Insurance Rates
Ensure you are getting the best rate for your insurance. Compare quotes from the top insurance companies.
How Age Affects Health Insurance in Austin
Insurers take age into account when calculating your insurance rates, with prices climbing as you mature. Bronze or Expanded Bronze policies make up the cheapest options, excluding Catastrophic policies. To be eligible for a Catastrophic plan, you must meet certain conditions.
Before selecting a lower-tiered plan, it is crucial to understand your company's network to avoid paying for out-of-network services. Some of the cheapest Silver plan service providers in Austin are listed below.
Cheapest Health Insurance in Austin by Age
Age and metal tier are the two factors that have the biggest impact on the cost of your health insurance. In the same way that higher metal tiers are associated with higher premiums, your rates will rise as you get older. The cost of health insurance is broken down below by metal tier and age group.
MEDICAID AND MEDICARE
Although the marketplace is primarily where people may purchase health insurance, those who qualify can also sign up for Medicaid or Medicare in Texas at a reduced cost.
In contrast to Medicare, which is exclusively available to people 65 years of age or older, Medicaid eligibility is based on family size and financial situation. Additionally, if you meet the requirements for Medicare, you could qualify for Medicare.
How to Find the Best Cheap Health Insurance in Austin
When assessing health insurance providers in Austin, you should take your medical needs and budget into account. You can look at insurance rates, MOOP costs and coverage options to find the best deal.
1
Know Where to Look
Finding the ideal health insurance is possible if you are aware of where to search for policies. For an 18-year-old, health insurance can be more inexpensive through a family plan than it is for a 26-year-old through a job. Using the marketplace or other insurance companies, you can search for insurance options.
2
Budget Based on Your Health Care Needs
In addition to coverage and premiums every month, you also must compare costs and out-of-pocket charges. You could save money each month if your coverage is affordable, but you might have to dip into your savings in the event of an emergency due to the higher MOOP cost. If you require medical care, a plan with a low MOOP cost but a higher monthly premium could be a more cost-effective option.
3
Check for Premium Tax Credits
A premium tax credit lowers the price of health insurance by reducing the premium each month. You are only eligible for this tax credit if two conditions are met: your income is at least 100% of the federal poverty level (FPL) and you do not qualify for publicly assisted health insurance such as Medicare and Medicaid.
4
Check Government Program Eligibility
Government programs like Medicare and Medicaid are less expensive than marketplace insurance plans. With these possibilities, jobless people who meet the criteria could get the best rate. While Medicaid eligibility is determined by your earnings, Medicare eligibility requires that you be at least 65 years old.
5
Choose Your Plan
Always consider your coverage needs and budget. If you are certain that the cheapest plan will cover all of your medical requirements and you are happy with the network, health services and other benefits, then it's okay to purchase the cheapest policy.
Health Insurance Subsidies and Income-Based Assistance
Although the cost of health insurance could be costly, you could be qualified for health insurance subsidies based on your income. Qualification typically falls between 100% and 400% of the FPL. The American Rescue Plan Act and the Inflation Reduction Act's repeal of the ban for persons making more than 400% of the FPL will enable more individuals to receive subsidies up until 2025.
Medicaid and Medicare provide affordable options for health coverage for those who meet the criteria. Although your age may disqualify you from Medicare, you may still qualify for Medicaid or the Children's Health Insurance Program (CHIP) if your income is between 100% and 150% of the FPL. Keep in mind that the minimum income requirement varies depending on the state.
SHORT-TERM HEALTH INSURANCE
Getting short-term health insurance is the best way to ensure that you are covered during the times that you are seeking employment or getting ready for open enrollment.
Even the top short-term health insurance in Texas is not a substitute for a marketplace plan. Although it is inexpensive, it might not offer specific benefits and your copays or co-insurance may be doubled. It could also prevent you from qualifying for financial assistance.
Frequently Asked Questions About Health Insurance in Austin
Choosing the ideal health insurance policy could be confusing. We answered some of the frequently asked questions about health insurance in Austin to simplify the process for you.
About Brenna Kelly, Licensed Health Insurance Agent
---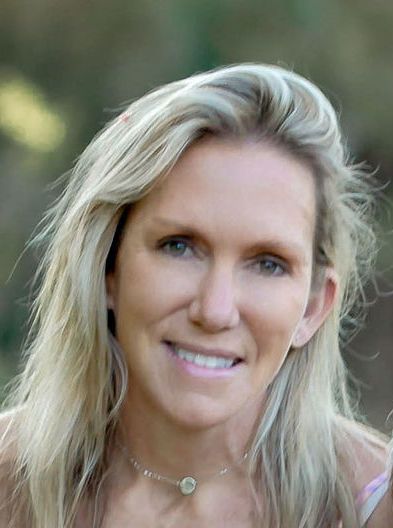 ---