Cheapest (and Best) Health Insurance in Atlanta, GA (2023)
---
Compare Rates and Save on Car Insurance
By Brenna Kelly, Licensed Health Insurance Agent, Content Manager
Edited by
Scott Strandberg
Location, along with age, plan type, health care needs and the number of people in your plan, have an impact on the cost of your health insurance. MoneyGeek gathered and analyzed the latest Marketplace data to determine which companies offer the cheapest health insurance in Atlanta, Georgia. We also evaluated monthly costs, maximum out-of-pocket (MOOP) expenditures, plan options and claims denial rates to identify the best providers in the city.
Not all companies offer all plan types or metal tiers, so it's best to shop around to find the right plan that is perfectly suited to your needs. There are a few occasions when only one company is available in your area. In this case, study the provider's offerings and choose the plan or tier that's best for you.
Best
Health Insurance
In Atlanta
2023
Best Health Insurance in Atlanta (2023)



Best Overall Health Insurance in Atlanta
To determine the best overall health insurance providers in Atlanta, MoneyGeek analyzed cost, plan options and service quality. We found that Oscar ranks first, offering Silver plans at $449 per month and with an average MOOP of $4,873. Friday Health Plans of Georgia is a close runner-up, with Silver plans costing around $454 per month and with a MOOP averaging $5,107.
When selecting a health insurance provider, affordability is important. But you must not overlook other essential factors, such as plan options and customer service. If you live elsewhere in the state, you'll still benefit from studying our recommendations to help you find the best health insurance in Georgia on a statewide basis.
Oscar

pros
Ranks #2 for affordability out of 10 providers
cons
Offers only HMO plans, which have limited coverage flexibility
COMPANY HIGHLIGHTS
Oscar is the best overall health insurance provider in Atlanta, offering affordable premiums alongside low MOOP costs. Its Silver plans average $449 per month, which is the second cheapest in our study, combined with the third-lowest average MOOP of $4,873. Keep in mind that these are average rates, so the actual cost of your plan may vary.
In addition to being affordable, this insurer also has a low claims denial rate of 6.2%, indicating that it rarely rejects claims. Among the host of benefits that policyholders enjoy are $3 prescriptions for a 30-day supply of commonly prescribed medications and 24/7 Virtual Urgent Care which connects you to a provider within minutes. You'll receive personalized care with Oscar's network of providers that understand your language, ethnicity, race and health conditions.
Friday Health Plans

pros
Very rarely denies claims
Affordable monthly premiums
cons
Somewhat high average MOOP
Offers only HMO plans, which have limited coverage flexibility
COMPANY HIGHLIGHTS
Friday Health Plans of Georgia is your next-best option in Atlanta. Its policies cost an average of $454 per month — the third cheapest option in the city out of 10 providers. The downside is it also has the fourth-highest MOOP cost, averaging $5,107. Although these are just average rates and may differ from that of your plan, they can give you a ballpark figure of how much you'll have to spend for coverage.
This insurer has a claims denial rate of 0%, signaling that it almost always approves claims. Signing up for this insurer gives you access to several benefits, such as unlimited free primary care visits, $0 payments for generic drugs and unlimited free mental health visits. The Friday Health Plans Member App also makes managing your health insurance a breeze. With just a few taps on your phone, you can browse your plan benefits, find in-network doctors and hospitals, make payments and track your claims.
Best Cheap Health Insurance in Atlanta
If cost is your main concern, we found that Oscar offers the best cheap health insurance in Atlanta. This provider's Silver plans cost an average of $449 per month and have a typical MOOP cost of $4,873.
The cost of health insurance varies by state and city. Cost sharing is another factor that affects your premiums. Typically, plans with lower premiums come with higher out-of-pocket costs.
Keep in mind that the best provider might not always be the cheapest. But it's still possible to get the most affordable health insurance by familiarizing yourself with the Marketplace system, especially the relationship between plan premiums and MOOP costs. It also helps to read up on the basics about deductibles, copays and co-insurance and how these variables affect pricing.
Oscar

pros
Ranks second in affordability of monthly premiums
Reasonable average MOOP costs
COMPANY HIGHLIGHTS
Oscar clinched the top spot on our list of the best cheap health insurance providers. Its Silver plans are the second cheapest in our study at only $449 per month while still keeping its average MOOP cost at $4,873, the third lowest out of 10 providers. These are average rates, and your actual costs may vary depending on your profile and plan type. That said, these figures can give you a good idea of how much you'll spend.
Oscar's relatively low denial rate of 6.2% indicates that it approves most policyholders' claims with little trouble. Its care guides and nurses can help identify the services you need, making the referral process more efficient. The Oscar app also allows you to easily review your prescriptions and plan details, as well as to message your care team to book an appointment, get prescription refills, find a doctor and more.
Cheapest Provider by Metal Tier
Cigna offers the most affordable Silver health plans in Atlanta at an average monthly premium of $430. Keep in mind that the cheapest provider or plan isn't always the best. But if you're concerned about cost, we recommend getting a Silver plan as a great middle-of-the-road option that gives mid-tier coverage and often comes with cost-sharing reductions.
Health insurance plans are categorized into metal tiers that differ in terms of cost and coverage. These range from Bronze, which offers the lowest premiums, to Platinum, which has the most expensive premiums. Some providers also offer Catastrophic plans, which are even cheaper than Bronze plans, but these offer very limited coverage, and you typically must be under 30 to qualify.
If you're on a tight budget or just want the cheapest plan, be forewarned that plans with lower premiums often have higher MOOP costs, making these better suited if you're only looking for protection against emergency medical situations, not for regular health care needs. Browse the table below to find the most affordable providers in Atlanta for each metal tier, together with their average monthly premium.
WHICH METAL TIER IS RIGHT FOR ME?
It's easy to get overwhelmed with the variety of health plans in the market, but the most effective way to determine the ideal metal tier for you is by first assessing your health care needs. Here's a quick look at the types of individuals that each metal tier is best suited for:
Catastrophic: Best for healthy and young individuals (under 30) who don't need a lot of medical care and only want coverage for emergencies.
Bronze: Ideal for individuals who are in relatively good health and don't require frequent medical care.
Silver: Best suited for people who want middle-of-the-road insurance that balances costs with quality coverage.
Gold: The best option for people who require regular medical care. This tier balances higher premiums with lower MOOP costs.
Platinum: Best suited for those whose frequent or extensive health care needs will allow them to reach the MOOP cost sooner, making the higher monthly premiums more cost-effective in the long run.
Cheapest Plan by Metal Tier
Cigna Connect 3700 is the most affordable Silver plan in Atlanta, priced at around $428 per month, with an average MOOP of $5,163. We find this Silver plan to have the ideal balance of affordable monthly premiums and low MOOP costs. Go over the table below, which shows Atlanta's cheapest providers by metal tier, together with their respective average plan costs.
Compare Health Insurance Rates
Ensure you're getting the best rate for your health insurance. Compare quotes from the top insurance companies.
How Age Affects Health Insurance in Atlanta
No matter where you live, your age is one of the main determinants of your health insurance cost. You'll notice an increase in premiums as you get older and develop age-related ailments which require more frequent and more expensive medical care. Bronze or Expanded Bronze plans are almost always the most affordable. Some providers also offer Catastrophic plans that are even cheaper, but you must satisfy certain eligibility criteria.
Purchasing a lower-tiered plan might let you save on premiums. However, check first if your provider's network includes your preferred doctors and facilities to avoid paying out-of-pocket for out-of-network services. Browse the chart below to find some of the cheapest providers for Silver plans in Atlanta.
Cheapest Health Insurance in Atlanta by Age
Your health insurance costs are largely determined by your age and the metal plan that you choose. Rates are typically more expensive for older people. Similarly, higher metal-tiered plans are more expensive because they offer broader coverage. Look at the graph below to get an idea of how costs change by age and metal tier.
MEDICAID AND MEDICARE
The Health Insurance Marketplace is the primary source of plans that are compliant with the Affordable Care Act (ACA). But if you meet their strict eligibility requirements, government-sponsored programs like Medicaid and Medicare are some of the cheapest ways to get health insurance. For Medicaid, eligibility is based on income and family size, while Medicare only caters to those who are 65 and older. If you're already enrolled in Medicare Parts A and B, you might qualify for Medicare Advantage or Medicare Supplement.
How to Find the Best Cheap Health Insurance in Atlanta
Your health care needs will dictate which is the cheapest health insurance in Atlanta for you. Take note of providers' coverage options, rates and MOOP costs. Keep in mind that the most cost-effective option provides the best balance among these factors and gives you the most savings in the long run.
1
Know Where to Look
You can get a health insurance plan through your job, your parents (if you're 26 and under), the Marketplace, private insurance companies or the government. We also have resources about getting coverage for teens.
2
Budget Based on Your Health Care Needs
There's usually a tradeoff between cost and coverage when it comes to insurance. That's why you must try to find the ideal balance between cost and coverage that works for you. With a cheaper plan, you might save on monthly premiums, but you'll also face higher out-of-pocket costs when you receive care. It's also possible to max out your deductible with just one health crisis.
On the other hand, a higher-tier plan may be more expensive month-to-month, but you'll reach your deductible and MOOP costs faster. Another perk is it generally has a broader provider network.
3
Check for Premium Tax Credits
A premium tax credit can help you lower your monthly premiums if your income is at least 100% of the federal poverty level (FPL). However, you can't receive this benefit if you are eligible for publicly assisted health insurance, including Medicare and Medicaid.
4
Check Government Program Eligibility
Medicare and Medicaid are two of the cheapest ways to secure health insurance and are available for free to some individuals. This makes these government-sponsored programs the best health insurance for the unemployed. To qualify, you must be at least 65 years old for Medicare or meet the required income bracket for Medicaid.
5
Choose Your Plan
If all the details are acceptable to you, especially the limited coverage that goes along with less costly plans, then you could go right ahead in purchasing the cheapest plan.
Health Insurance Subsidies and Income-Based Assistance
We recommend exploring financial assistance programs to make your health insurance more affordable. You might qualify for subsidies if your income falls between 100% and 400% of the FPL. In 2022, the American Rescue Plan and the Inflation Reduction Act granted wider access by suspending the 400% limit until 2025, so this is worth checking out.
Even if you don't qualify for income-based subsidies, you might still be eligible for Medicare or Medicaid. Note that you may even be eligible for both at the same time. Only those who are 65 and over can qualify for Medicare. To be eligible for Medicaid or the Children's Health Insurance Program (CHIP), your income must be between 100% and 150% of the FPL.
SHORT-TERM HEALTH INSURANCE
Short-term insurance is an affordable way to bridge a gap in health care coverage — for instance, while you're waiting to start a new job. But even the best short-term health insurance policies in Georgia are no match for a Marketplace plan, so these shouldn't be used as a permanent fix.
Although short-term policies are sometimes cheaper, they don't cover essential benefits and may deny those with pre-existing conditions. They also often have higher copays or co-insurance, which makes medical treatment more expensive. Another downside is that you won't qualify for subsidies and tax credits with a short-term health plan.
Frequently Asked Questions About Health Insurance in Atlanta
Here are MoneyGeek's answers to some of the most commonly asked questions about health insurance in Atlanta to jumpstart your search.
About Brenna Kelly, Licensed Health Insurance Agent
---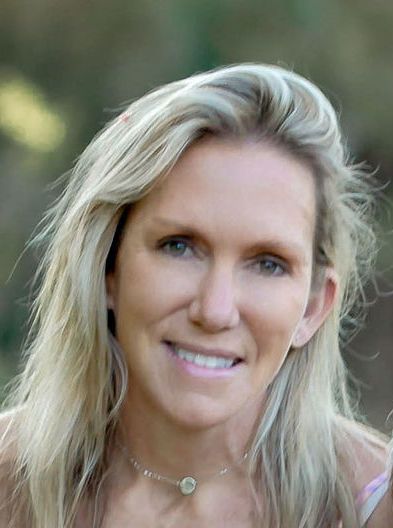 ---