The annual cost to insure an Audi R8 can change depending on the car's model year and the driver's age. For a full coverage policy, a 40-year-old can expect to annually pay an average of $2,401 for a 2010 model and $3,741 for a 2022 model, while a 16-year-old can expect to annually spend an average of $10,943 for a 2010 model and $16,977 for a 2022 model. MoneyGeek has rated the best Audi R8 insurance providers for balancing cost with service and claims experience to help you choose the right provider for your needs.
Car Insurance
Costs
Audi R8
2023
Average Cost and Cheapest Companies for Insuring an Audi R8
The average cost to insure an Audi R8 is approximately $3,112 per year, but the insurance company you choose can significantly impact your rate. For a full coverage policy, the cheapest company is Progressive at $1,984 per year, while the most expensive is Farmers at $4,545 per year. For minimum coverage, the most affordable company is GEICO at $436 per year, while the most costly is Farmers at $1,344 per year. It is essential to compare insurance rates from different companies to find the cheapest auto insurance premiums.
Is an Audi R8 Expensive to Insure?
Car insurance companies use several factors to determine the cost of Audi R8 insurance. These factors may include the driver's age, driving history, location and the car's value.
The Audi R8 is relatively expensive to insure. Its high manufacturer's suggested retail price (MSRP) of $202,995 and status as a sports car contribute to higher premiums. Sports cars are also more costly to insure as drivers of these vehicles are statistically more likely to engage in unsafe behavior, such as speeding or reckless driving.
Best Companies for Insuring an Audi R8
While the cost of insurance is an important factor to consider when purchasing insurance for an Audi R8, it is not the only one. The best car insurance providers typically have affordable rates and responsive service. The best Audi R8 insurance providers include:
Progressive: MoneyGeek score of 90 out of 100 ($1,984 per year)
State Farm: MoneyGeek score of 89 out of 100 ($2,239 per year)
Progressive scored highest in affordability and number of coverage options, making it an attractive option for those prioritizing cost and coverage.
MoneyGeek Top Pick: Progressive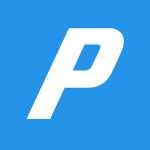 pros
Has the most affordable rates for the Audi R8
Offers custom parts coverage, accident forgiveness and gap insurance
Above-average customer satisfaction rating
cons
Poor claims management rating
COMPANY HIGHLIGHTS
Progressive offers a range of helpful auto insurance coverages for Audi R8 drivers at the most affordable rates. Its custom parts and equipment (CPE) coverage can repair or replace aftermarket accessories in your Audi R8, such as custom radios, with a $5,000 limit.
Progressive offers accident forgiveness in its auto policies for at-fault accidents, with eligibility based on the time the customer has been with Progressive. It provides two types of accident forgiveness — small accident forgiveness and large accident forgiveness. Small accident forgiveness keeps the insurance rate the same after claims under $500. Large accident forgiveness is part of its loyalty rewards program and rewards accident-free customers with no rate increase after claims over $500.
The company also offers gap insurance coverage, which is useful when your loan amount is more than what your vehicle is worth.
Read MoneyGeek's Progressive Auto Insurance Review
MoneyGeek Runner-Up: State Farm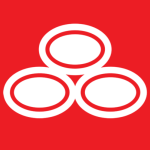 pros
Ranked highly in customer satisfaction
Runner-up for affordability
Offers basic coverage options
cons
Lacks gap insurance and custom parts coverage
Poor claims management rating
COMPANY HIGHLIGHTS
State Farm is MoneyGeek's runner-up pick for Audi R8 owners due to its affordability and quality of service. The company offers basic add-on coverages, including rental coverage, that can help reduce out-of-pocket expenses in case of an accident. If the accident occurs more than 50 miles away from your home, State Farm will cover up to $500 for travel expenses. Additionally, State Farm offers 24-hour roadside assistance, including mechanical labor, towing services, gas, oil or battery delivery and locksmith labor for up to one hour.
While State Farm offers affordable rates, drivers who want a more comprehensive range of policy options may consider consider other providers since State Farm lacks custom parts coverage and gap insurance. However, if you value customer satisfaction and affordability, State Farm is an excellent option due to its high ratings.
Read MoneyGeek's State Farm Auto Insurance Review
Cost of Insuring an Audi R8 by Model Year
The average cost of car insurance for a 2010 Audi R8 is significantly lower than a 2022 model, with an average rate of $2,401 per year compared to $3,741 per year for a full coverage policy. This discrepancy is because newer models are more expensive to insure due to their higher value, while this value tends to decrease over time.
Average rates for auto insurance will also vary by insurer and model year. For the 2010 Audi R8, GEICO provides the cheapest full coverage policy at $1,328 per year. For the 2022 Audi R8, Progressive is the most affordable option at $2,016 per year.
Cost of Insuring an Audi R8 for 16- to 25-Year-Olds
Car insurance for teens is typically higher than insurance for adults over 30. Insuring an Audi R8 for a 16-year-old driver can cost up to $13,854 per year on average for a full coverage policy, while a 40-year-old will only pay around $3,068 per year. Although the cost of car insurance for teens decreases each year they age, it tends to stabilize in their 20s.
Including teens on a family car insurance plan is often the best way to save money, as individual plans can be costly. For a 16-year-old on an individual plan driving a 2022 Audi R8, the cheapest option is State Farm at an average cost of $8,534 per year for a full coverage policy, while the most expensive is Farmers at an average rate of $26,091 per year. Teens and their families should shop around and compare rates from different insurers to find the most affordable car insurance for teens.
How Does Location Affect the Cost of Audi R8 Insurance?
The model type, Audi R8 year and driver age all impact car insurance costs, but your location is often the most significant factor. Different states have different average premiums, with Idaho having the lowest rate and Florida with the highest. If you want to save money, it's wise to get quotes from the cheapest insurers in your state when shopping for the best Audi R8 insurance.
Frequently Asked Questions About Audi R8 Insurance
If you're in the market for insurance, you might have inquiries regarding the costs and coverage options for your Audi R8. Here are some answers to frequently asked questions to assist you in your decision.
About Mark Fitzpatrick
---
---