Choosing the best travel credit card requires a thoughtful evaluation of your travel goals, spending habits and credit score. Identifying where you predominantly spend, opting for cards that complement those habits and considering the variety of perks they offer will help narrow your options. Beyond rewards, assess added benefits like travel insurance, airport lounge access and special deals. Remember, the most suitable card for you aligns with your financial profile and travel preferences, ensuring you maximize value with every purchase.
KEY TAKEAWAYS
Align your travel credit card with your personal spending habits to maximize rewards and benefits.
Regularly evaluate card perks against the annual fee to ensure consistent value.
Prioritize flexibility in redemption options for broader travel opportunities.
Basics of Travel Credit Cards
To find the best travel credit cards, you need to understand their basic features. Firstly, let's clarify the difference between points and miles. Points are typically general rewards earned for every dollar spent, which you can redeem for rewards like hotel stays or merchandise. On the other hand, miles specifically relate to travel and are often linked to airlines. The best credit card for air miles would allow you to accumulate these miles faster for flight rewards. However, the best credit card for travel points would also give you flexibility in redemption options.
Next, consider sign-up bonuses. Many travel credit cards offer bonuses to new users after meeting a spending requirement within a set period. These bonuses can be a deciding factor when selecting your best travel credit card, as they can provide a significant head start on rewards.
Lastly, be aware of fees. The best rewards card for travel might have an annual fee, which you can justify by its benefits. Similarly, if you're after the best international credit card, finding one with no foreign transaction fees will avoid unnecessary charges on overseas purchases.
Evaluate Redemption Options
Redemption options play a significant role when considering the best travel credit cards. Here's why they matter:
Importance of Flexibility: The more versatile your card is, the more valuable it can be. Can you redeem points across various airlines or hotel chains? Some cards allow for multiple airline choices, diverse hotel chains or even cash-back options. For example, while Card A might limit you to one airline, Card B could offer a range of flight and lodging choices.
Evaluating Point/Mile Values: Not all points or miles are created equal. Determine the actual worth of these rewards. It's not just about how many points you earn but how much those points can get you. Compare the value across different redemption choices to ensure you're maximizing your benefits.
Understanding Transferability: Some cards allow you to transfer points to partner loyalty programs, enhancing the value of your rewards. Check if your card offers this and, if so, how the transfer rates compare. For instance, with Card A, you might transfer points at a 1:1 rate to a preferred airline, while Card B might offer a less favorable rate.
In short, when picking the best rewards card for travel, ensure you're not just earning points but also have valuable and flexible options for redeeming them.
Understanding Membership and Reward Programs
Specialty reward programs are some of the most unique benefits of travel credit cards. Here are some tips for evaluating a card's membership programs:
Understand Co-Branded Cards
Co-branded credit cards involve a collaboration between a card issuer and a specific brand, usually an airline or hotel chain. For example, a card may affiliate with American Airlines or the Marriott hotel chain. The primary advantage of these cards is that they offer specific rewards and perks with the partnered brand, such as bonus miles or free night stays. This collaboration promotes brand loyalty, ensuring cardholders frequently choose that airline or hotel. On the downside, such loyalty may limit flexibility. While you might earn rewards faster with that particular brand, you may miss out on deals or offers from competitors.
Explore Transferable Points Programs
Some cards, like those with American Express Membership Rewards or Chase Ultimate Rewards, allow you to transfer points to a range of airline and hotel partners. These programs provide more versatility in redeeming rewards. However, be aware that partnerships can change. Staying updated ensures you maximize your point transfers efficiently.
Maximize Membership Rewards and Elite Status
Certain cards enable cardholders to unlock tiered rewards or achieve elite status with spending. This might include perks like room upgrades or priority boarding. Assess whether these added benefits align with your spending habits and if they genuinely elevate your travel experience.
Understanding how rewards programs work will help you assess the tangible advantages a card offers, enhancing your ability to utilize your card's benefits.
Assess Additional Perks and Benefits
Beyond points and miles, travel credit cards often come loaded with additional perks that can significantly enhance your travel experience. Here's a breakdown of some of these benefits:
Travel Protections and Insurance

Many cards offer built-in travel protections and travel insurance. For instance, the Chase Sapphire Preferred Card provides trip cancellation and interruption insurance, which can be invaluable if your plans change unexpectedly. Cards might offer rental car insurance, saving you from purchasing coverage separately when renting a vehicle. Others may also provide purchase protection. It's helpful to look for safeguards like these when comparing credit cards.

Airport Lounges and Expedited Security

One of the coveted benefits of premium cards is access to airport lounges. These exclusive areas provide a respite from crowded terminals with amenities like free Wi-Fi, refreshments and comfortable seating. Plus, some cards offer expedited security privileges, like TSA PreCheck or Global Entry credits, allowing you to breeze through security checkpoints.

Special Deals and Unique Travel Experiences

Certain cards open the door to unique travel experiences. Cards might offer cardholders exclusive access to tickets for sought-after events or private tours at popular destinations. These perks are about saving money and granting access to otherwise inaccessible experiences.
Other Factors to Consider When Choosing a Travel Credit Card
Choosing the best travel credit card is more than hunting for the best rewards. Here's a breakdown of some of the essential factors to keep in mind:
A card's earning rate determines how many points or miles you'll earn per dollar spent. For example, Card A may offer 2 points per dollar on travel and dining and 1 point on everything else, while Card B offers a flat 1.5 points on all purchases.

Look at the card's APR (annual percentage rate) for a direct comparison between cards. Even the best credit card for travel points can become costly if it has a high interest rate.

Some cards reimburse for travel-related expenses up to a certain amount yearly. For instance, Card A might offer a $200 annual travel credit, while Card B offers none.

Customer Service and Support

The best travel credit cards should have responsive customer support, especially when facing issues abroad.

Accessibility refers to how easily you can manage your account, either online or via an app.

Ensure the earned points or miles don't expire quickly. Some might offer lifelong rewards, while others might have a limited validity.
Reminders for Choosing the Best Travel Credit Card
When choosing a travel credit card, consider what you want from your travels, check your credit score and examine your spending habits. Below, we explore helpful steps for you to take before selecting the right travel credit card.
Define Your Travel Goals
Choosing the best travel credit card starts with defining your travel goals. Consider the following:
Your Type of Travel: Do you prefer luxury getaways, budget backpacking or something in between? Are you a casual jet-setter or a business traveler? Different cards cater to these specific styles. Your best rewards card for travel might offer lavish perks for luxury seekers, while others give more points for budget-friendly choices. Additionally, there are options for the best travel credit cards for business owners.

Your Destination Preferences: Are your trips primarily within your country, or do you often go abroad? Some cards are better suited for domestic excursions, while others are the best credit cards for international travel, offering rewards for global adventures.
Understanding your travel style and destinations helps narrow down card choices, helping you select the best card for your journeys.
Know Your Credit Score
Your credit score plays a pivotal role in determining the credit cards available to you and the perks they offer. Credit card issuers use your credit score as a measure of your creditworthiness. A higher score suggests you're more likely to repay debts on time, making you a favorable candidate. You'll likely be approved for cards with better rewards and benefits if your score is high. Conversely, a lower score might limit your options or result in higher interest rates.
Typically, the best travel credit cards, those with extensive rewards and plush perks, are available to consumers with good to excellent credit scores. This ranking usually includes scores in the range of 700 and above. Cards like the Chase Sapphire Reserve or The Platinum Card from American Express often require higher scores due to their lucrative benefits.
While it might be challenging, it's still possible to get a travel credit card with bad or no credit. Specific cards are designed for these consumers, though they might offer fewer rewards. For instance, secured credit cards, which require a deposit, can be a starting point. Over time, responsible use can improve your credit score, opening the door to better travel cards in the future.
Consider Your Spending Habits
Examining your spending habits will help you determine your best travel credit card. After all, maximizing rewards often hinges on aligning card benefits with where your money goes.
Analyze Your Spending Patterns: Review past bank and credit card statements and start identifying categories where your spending is highest. Do you dine out frequently? Is there regular spending on groceries, gas or online shopping?

Credit Cards That Match Your Habits: Different cards offer varying reward rates depending on the spending category. For instance, the Chase Sapphire Preferred Card might be ideal if you spend heavily on dining and travel, as it offers higher points in these categories. Conversely, a card like the American Express Gold Card, which provides bonus points on groceries, can be more fitting for consumers who spend more at supermarkets.

Don't Overlook General Spending Cards: While specialized rewards are excellent, consider cards that offer a flat rate on all purchases. If your spending is diverse and doesn't fit into specific categories, a card with a consistent reward rate for all spending, like the Capital One Venture Rewards Credit Card, can be your best fit.
Overall, finding your best travel credit card isn't a one-size-fits-all process. It's about tailoring your search to a card that complements your unique spending. By aligning your card with your habits, you can earn rewards faster and ensure that the benefits you receive are a good match for your lifestyle and travel goals.
FAQ About Choosing the Best Travel Credit Card
Now that we've discussed the relevant factors to consider when selecting your best travel credit card, we answered some common questions about the process.
About Grace Pilling
---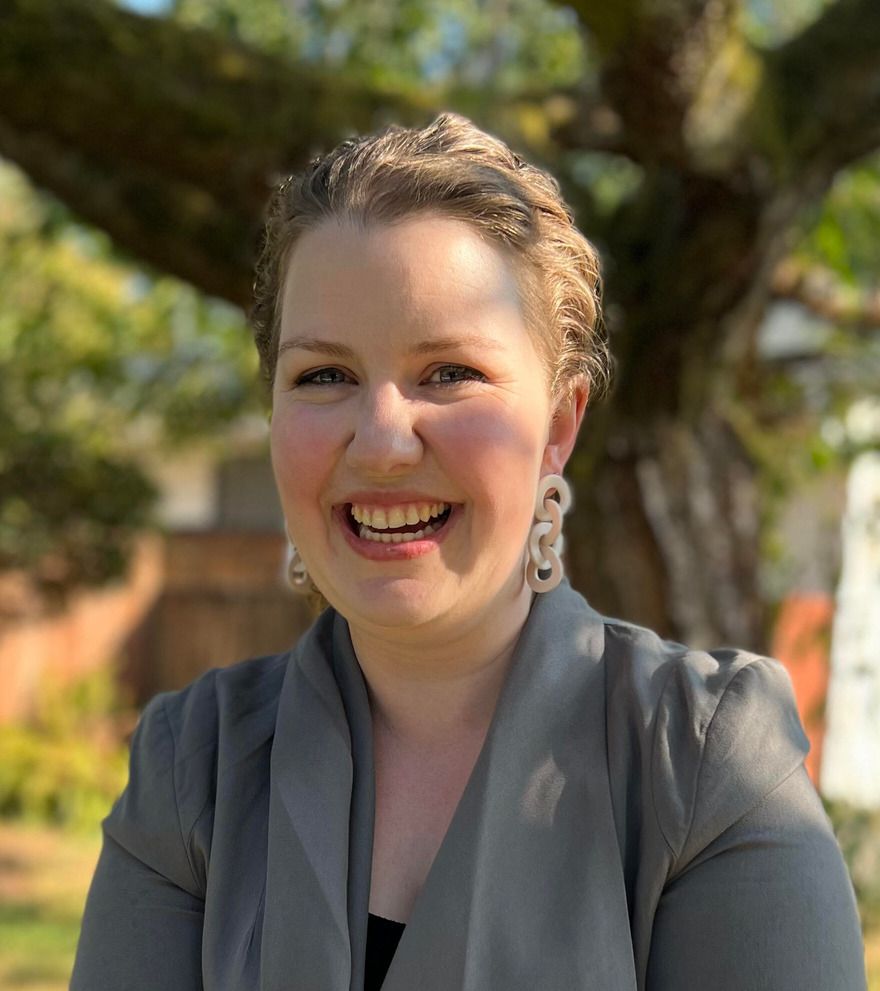 ---