Travel rewards, provided by credit card companies, airlines and hotels, are designed to promote customer loyalty. These rewards are often earned using credit cards tailored to those who frequently travel. When you compare travel reward credit cards, it's evident that they're different from regular cards. They provide higher points or miles for travel expenses. They also offer perks like airport lounge access, travel insurance and sometimes even sign-up bonuses.
KEY TAKEAWAYS
Travel credit cards offer significant value for frequent travelers, especially when leveraging sign-up bonuses and card perks.

Maximizing rewards requires understanding redemption values, avoiding blackout dates and leveraging promotions and deals.

Beware of annual fees, point expiration or devaluation and the risk of overspending when chasing rewards.
Types of Travel Rewards Credit Cards
Travel credit cards offer rewards that are specifically tailored to travelers. These rewards can be in the form of points or miles that can be redeemed for travel expenses such as flights, hotels and car rentals. Here are the main types of travel credit cards:
Airline Credit Cards
Airline credit cards are primarily driven by airline miles or travel points accumulated primarily by flying. They stand out due to their potential to offer free or discounted flights. Additionally, many airlines are part of larger groups like Star Alliance and OneWorld, allowing miles to be used across different carriers within the same alliance. However, these miles might expire without account activity, typically between 18-24 months.
Hotel Credit Cards
Grounded in accommodations, hotel points are garnered through stays at hotel chains or through using co-branded hotel credit cards. Points are earned based on stays at specific hotel chains. Industry giants such as Hilton and Marriott have their own loyalty programs.
Regular travelers often face the strategic decision of either remaining loyal to a single hotel chain to amass points quickly or spreading out their stays for more varied redemption options. As travelers spend more nights with a particular chain, they achieve higher statuses, unlocking benefits like room upgrades and even an accelerated point accumulation rate.
General Travel Points
These cards offer various redemption options, from flights to unique travel experiences. Some even allow users to transfer these points to certain airline or hotel loyalty programs. Making optimal use of credit card travel benefits will enable enthusiasts to travel extensively on points, be it by using credit card points for airline tickets or hotel accommodations.
How to Earn Travel Rewards
Sign-up Bonuses
Sign-up bonuses offered by credit card companies can help you kick off your travel with points. After approval for a travel credit card, meeting a specified spending amount unlocks these bonuses, which can often cover a large part of a vacation reward. This has led to a trend called "credit card churning," where enthusiasts frequently sign up for cards to reap these bonuses.
However, while comparing travel reward credit cards and their bonuses, one must plan carefully to ensure that it doesn't harm their credit score or financial stability. Likewise, be sure to read the card issuer's terms and conditions about how many cards you can apply for during a certain period, as most credit cards frown upon churning credit cards.
Everyday Spending
As mundane as it might sound, everyday spending is one of the best ways to earn travel rewards. Every grocery run, coffee purchase or gas station stop can be an opportunity. With every swipe of a rewards credit card, points or miles accrue, and over time, these small amounts add up. For those new to travel rewards, a simple shift in mindset is required. Instead of viewing daily expenditures as just expenses, they can be seen as tiny steps toward your next big adventure.
Bonus Categories
Many credit cards offer bonus categories where spending in specific sectors, such as dining, travel or entertainment, earns points at a higher rate than usual. For instance, a card might offer two points per dollar on all purchases but four points per dollar on dining. By aligning your spending with these bonus categories, your rewards can grow at an accelerated rate. The key is to be aware of these categories and to use the right card for your purchase.
Shopping Portals
Many credit card companies and airline programs have set up online shopping portals. You can earn additional points or miles for each purchase by accessing your favorite retailers through these portals. They offer an added layer of rewards on top of what you would earn using their credit card. These additional points can make a substantial difference over time, especially during big sales or holiday shopping.
Special Promotions
Travel rewards are dynamic, with promotions and special offers appearing regularly. These might be bonus points for spending in a new category, additional miles for booking flights within a certain period or even exclusive deals for cardholders. Being vigilant and capitalizing on these promotions can significantly boost your rewards balance. Subscribing to newsletters or following relevant blogs to stay updated with these ever-changing offers is beneficial.
How to Redeem Travel Rewards
Redeeming travel rewards varies depending on the credit card issuer or the rewards program you are redeeming from. Each issuer or program typically has its own set of guidelines, redemption options and procedures. While one card might offer straightforward point conversions for flights or hotel stays, another might provide a range of redemption choices, from travel to merchandise or even cash back. Understanding the nuances and terms of your particular card or program is crucial to maximizing the value of your accumulated rewards.
Redeeming for Airline Tickets
Booking direct flights is the typical method for using airline miles. Airline loyalty programs offer portals displaying flight prices in both cash and miles. However, the value of a mile might fluctuate based on various factors. Expert travelers often opt for "saver" award seats, which provide better value using fewer miles. Expanding the view, many airlines are in global alliances or partnerships with others. Their collaboration means miles from one airline can be redeemed with another within the same alliance. For instance, miles from Airline A could cover a flight on Airline B in an area not serviced by Airline A.
Hotel Stays
Just as with airlines, hotel loyalty programs allow members to book stays using their accumulated points. Typically, each hotel brand will categorize its properties into different tiers or levels, with each tier requiring a set number of points for a free night. Often, points can also be used for room upgrades, spa services or dining within the hotel, turning an ordinary stay into a luxurious experience.
When redeeming, comparing the points required for a stay with the cash price is crucial. Using points can provide tremendous value in some cases, especially during peak seasons or events. In others, you might find saving your points for different redemption options and paying cash to be more prudent.
Transfer Points
For those who've amassed general travel points or miles through bank-operated loyalty programs, there's an added layer of flexibility: transfer partners. Some programs allow members to transfer their points to airline or hotel partners. The rate at which these transfers occur can vary, but often it's at a 1:1 ratio. This mechanism can open doors to redemptions that wouldn't be possible through the bank's portal directly and can occasionally provide better value.
Experience & Package Deals
Using rewards for experiences and package deals unveils many unique travel opportunities. Rewards programs can unlock exclusive experiences, from private tours of famous museums to VIP access at big events. Think of enjoying a private museum tour or front-row seats at a major concert, all through your points.
On the other hand, package deals that bundle flights, stays and activities streamline planning and maximize the value of your points. For example, redeeming points might get you a luxury resort stay with spa perks and local tours. These reward strategies enhance travel experiences, offering immersive adventures often beyond conventional bookings.
Statement Credits & Cash Back
Converting points to statement credits or cash back offers unmatched flexibility in rewards redemption. This method allows travelers to offset any travel-related card purchases, be it a unique hotel, a picturesque train ride or a local culinary class.
After purchasing, you can use points to get a statement credit, essentially nullifying the expense. This straightforward approach sidesteps complex award charts and availability issues, letting travelers easily offset any travel cost on their statement. They're ideal for those who enjoy spontaneous and unique travel experiences, as they are not limited to traditional reward redemption methods.
Additionally, some programs let users redeem points for direct cash back. Even if this might not always maximize point value, the sheer flexibility, from funding trips to satisfying other spending whims, is a top draw for many prioritizing adaptability in their travel rewards.
Maximize Travel Rewards
Earning miles or points with credit cards is typically straightforward, with rewards based on your expenditures. However, users can use promotional offers, target spending in higher reward categories and use complementary cards to optimize and increase their rewards.
Applying for Cards With Complementary Bonus Categories
Applying for cards with complementary bonus categories can be a game-changer. If one card offers extra points on dining while another excels in rewarding travel-related expenses, holding both can ensure you always earn optimal points on a diverse range of expenditures. This approach ensures that regardless of where your money is spent, you're always one step closer to your next dream destination.
Combining Points From Different Cards or With Family Members
There's strength in numbers, which also holds true for travel points. Some rewards programs allow cardholders to combine points from different cards into a single, more potent pool. For example, if you have a general travel card and a hotel-specific card from the same issuer, you might be able to pool those points for a broader range of redemption options. Additionally, certain programs allow family members or friends to combine their points, propelling everyone involved toward their travel goals at an accelerated pace.
Subscribing to Travel Blogs or Forums to Keep Up With Deals and Changes
Subscribing to travel blogs or forums often provides insights into the latest deals, limited-time promotions and alterations to rewards programs. By staying updated, you won't just be a passive earner; you'll become a proactive player.
Being Aware of Points Devaluation, Expiration and Blackout Dates
Points can devalue over time if an airline or hotel chain changes its reward structure. This means that the flight or stay that once required fewer points might now demand more, reducing the value of your accumulated rewards. Furthermore, points in some programs can expire if not used or if there's no account activity over a certain period. And then there's the challenge of blackout dates, where desired flights or hotel stays might not be available for redemption. By being aware of these pitfalls, travelers can strategize their redemptions, ensuring they extract the maximum value from every point.
Leveraging Promotions, Annual Bonuses and Other Special Offers
Throughout the year, card issuers and loyalty programs often roll out special offers where spending in specific categories or during particular periods yields extra points. Some cards also offer significant annual bonuses simply for being a cardholder or for hitting certain spending thresholds. By staying vigilant and leveraging these offers, the mundane act of spending transforms into an opportunity, turning everyday transactions into potential adventures waiting on the horizon.
Are Travel Credit Cards Worth It?
For many people, travel credit cards can be highly beneficial. They're valuable for those who travel regularly, can meet spending requirements to unlock sign-up bonuses and utilize their cards' additional perks like airport lounge access and waived foreign transaction fees. Moreover, those who spend heavily in the card's bonus categories, such as dining or airfare, can see a rapid accumulation of rewards.
But they might not be suitable for everyone. The annual fees associated with some travel cards can outweigh the benefits for infrequent travelers. Plus, complexities in reward redemption, risks of overspending, potential point devaluation and changes in personal travel habits can diminish the card's value proposition.
Frequently Asked Questions
We answered some frequently asked questions about travel rewards, miles, points and programs.
Find Your Best
Find Your Best
About Grace Pilling
---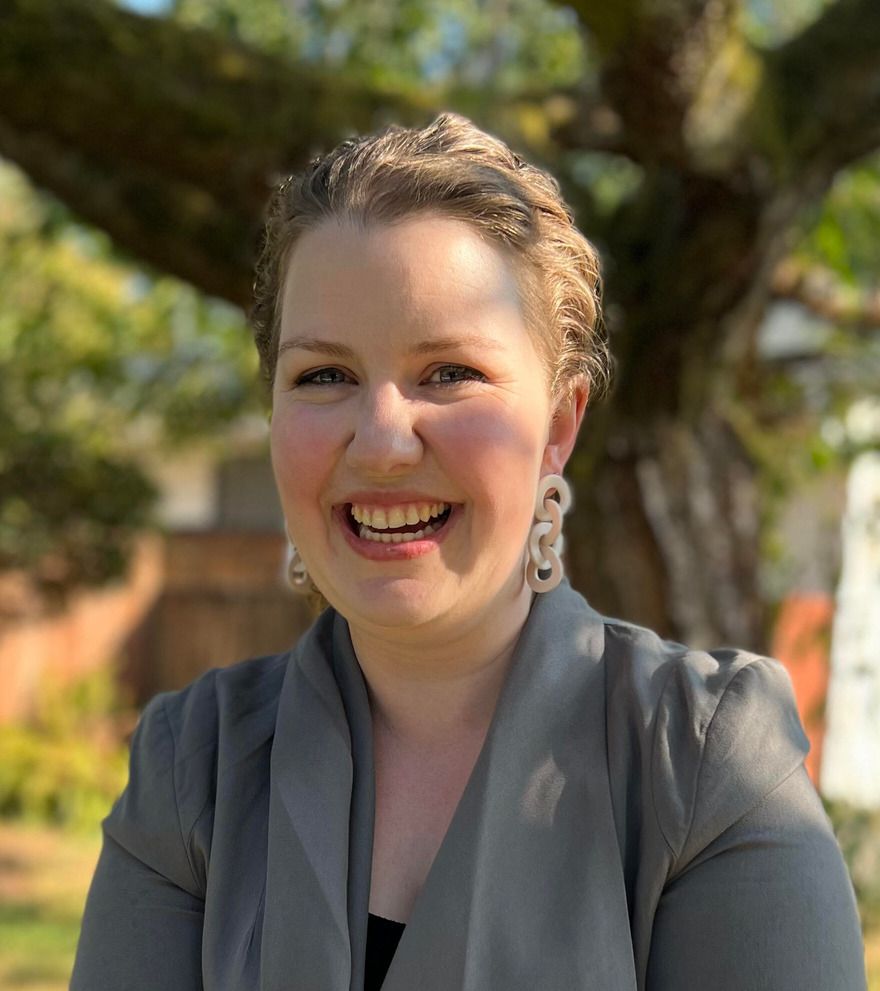 ---