If you're planning to travel soon, airline miles are an easy way to cut travel costs or earn free flights for your next adventure. Having a solid travel rewards credit card can help you get miles for flights and earn other valuable rewards that you can apply to your next trip. Many airlines offer co-branded credit cards that earn frequent flyer miles redeemable through their loyalty rewards program.
Credit cards aren't the only way to accumulate airline miles. There are several other ways to earn points and miles you can redeem for flights. Some methods require more time and effort than others. Here's a look at 10 of the best ways to earn airline miles with or without a credit card.
On This Page:
Not all credit card rewards are the same. Find the right credit card that aligns with your goals.
Earn miles two ways by using shopping portals, dining programs and reciprocal loyalty rewards programs.
Airline miles sales can help bridge the gap when you are a few miles short on your next redemption.
Ways to Earn Airline Miles With a Credit Card
1. Choose the Right Credit Card
One of the easiest ways to earn miles for your next trip is with a travel rewards credit card. While there are plenty of cards available, the best travel rewards credit cards are the ones that align with your specific needs and spending habits. As you make purchases using your card, you'll earn points or miles for every dollar spent. Some cards offer bonus rewards in specific spending categories, while others provide flat-rate rewards regardless of the purchase.
Travel rewards credit cards break down into two primary categories: general rewards cards and co-branded credit cards affiliated with an airline or hotel brand. If you strictly fly United Airlines, for example, the United Gateway Card can help you not only earn valuable miles redeemable for United flights. It also earns you 25% cash back on in-flight purchases like food, beverages or Wi-Fi. If you're not sure how you want to use rewards or want to enjoy more flexibility, a card like Chase Sapphire Preferred Card gives you multiple ways to redeem rewards, including flights. Keep in mind that many travel rewards cards charge an annual fee, which you'll need to factor in when determining the value of a particular card.
2. Earn a Welcome Bonus
Many travel rewards cards come with what's known as a welcome bonus. Earning a welcome bonus is one of the quickest ways to boost your rewards balance. You can earn a large sum of points or miles with welcome bonuses by hitting a card's minimum spending limit within a predetermined time frame, typically within three to six months.
Just how much can you earn through a welcome bonus? It all depends on the card. The Capital One VentureOne Rewards Credit Card is a popular no-fee travel rewards card. It offers 20,000 bonus miles after you spend $500 on your card within the first three months from card opening. Compare that to the Platinum Card® from American Express, which earns 100,000 Membership Rewards points after you spend $6,000 on your card in the first six months from card opening.
3. Use Airline Shopping Portals
Another easy way to earn travel miles, especially if you shop online often, is through online shopping portals. Many airline loyalty programs have online shopping portals, which allow you to earn miles for shopping with hundreds of popular retailers.
Popular online shopping portals include:
Delta SkyMiles Shopping
Southwest Airlines Rapid Rewards Shopping
United Airlines MileagePlus Shopping
American Airlines AAdvantage eShopping
Shop Through Chase
Online shopping portals act as a middleman. Instead of shopping directly with a retailer, you first head to the shopping portal, search for the merchant and click on the offer. Then, they will refer you to the retailer's website to make your purchase. Purchases made through online shopping portals typically earn several extra miles or points on top of what you already earn from your card. Consider airline online shopping portals as a quick way to increase your bonus rewards rate.
4. Participate in an Airline Dining Program
Similar to shopping portals, many loyalty programs allow you to earn extra points or miles by dining at specific restaurants, bars or clubs. Many airlines offer dining programs to help you earn valuable airline miles you can redeem for flights.
Airline dining programs include:
Alaska Mileage Plan Dining
American Airlines AAdvantage Dining
Delta SkyMiles Dining
Southwest Rapid Rewards Dining
Some programs or restaurants allow you to earn miles for online purchases, while others may require you to dine in to earn extra rewards.
Ways to Earn Airline Miles Without a Credit Card
5. Take Advantage of Airline Partners
Many of the major airlines belong to airline alliances. An alliance is a collection or network of domestic and foreign airline carriers that offer reciprocal benefits among network airlines. Popular alliances include oneworld, SkyTeam and Star Alliance.
By signing up for alliance partner frequent flyer programs, you can earn miles redeemable on any partner airline. It's free to join any of these airline programs.
United Airlines is part of the Star Alliance. If you typically fly United, you could sign up for loyalty programs with partner airlines like Air Canada, Avianca, Lufthansa and Turkish Airlines and potentially earn more miles you can redeem for United flights.
6. Transfer Miles From Another Loyalty Program
If you have a general travel rewards card, you may be able to transfer points to the card issuer's travel transfer partner programs, like airlines and hotels. This comes in especially handy when you're a few points short of the desired redemption.
To do this, log in to your loyalty program online account and locate where you can transfer points. Enter how many points or miles you want to transfer and your partner program account information. Some transfers occur almost instantly, while others may take several days to process. Keep that in mind when transferring over miles and booking flights.
7. Earn Miles Through Hotel Accommodations and Car Rentals
Another way to earn miles is through car rentals or hotel stays. Some car rental companies have partnerships with airlines, allowing you to earn miles for your rental. Keep in mind there could be an extra cost, in the form of surcharges, added to your rental agreement if you earn airline miles. Depending on the fees charged, it might not be worth the extra cost or hassle.
Hertz, for example, partners with several airlines, including Delta, Frontier and United Airlines, to allow customers to earn miles for car rentals.
8. Pool Your Miles
You can also earn more points by pooling your points with another family member or friend. Some, but not all, airlines allow you to pool points together.
For instance, JetBlue allows you to pool points with up to six other family members or friends. If you and your spouse were both members of JetBlue's TrueBlue program, you could pool your points together and redeem them for a more expensive awards flight than you could on your own.
9. Take Surveys
Another way to earn some airline miles is by filling out surveys. Several airlines offer programs that pay customers (in miles) to share their opinions. Airlines with survey programs include:
Alaska Airlines (The Opinion Terminal)
American Airlines (Miles for Opinions)
JetBlue (Points for Surveys)
Southwest (e-Rewards and Rewards for Opinions)
United (Opinion Miles Club)
Filling out surveys is a relatively easy task you can do during your free time. Unfortunately, they can be time-consuming and may not net very many miles. Think about the time commitment and whether it provides enough value for you.
10. Purchase Airline Miles
If you're short on miles, you can always opt to purchase miles so that you have enough for your desired award flight. Most airlines allow you to purchase miles. The process is straightforward and done through your credit card's rewards online account.
Unfortunately, purchased points often cost more than their redemption value, so you could end up losing money on the deal. Sometimes airlines run sales for discounted miles. If you do plan to buy some, wait until they are on sale.
MONEYGEEK QUICK TIP
Having a solid plan is one of the best ways to ensure that you earn enough of the right travel rewards to fund upcoming trips. Have a destination in mind and apply for credit cards that earn the type of rewards points or miles needed to cover your travel expenses.
Other Questions You May Have About Travel Cards
Next Steps
If you're ready to start earning valuable airline miles for your next trip, consider applying for an airline credit card or travel rewards credit card. You'll need to meet the card issuer's credit score and other requirements to qualify for a card. Check your score before applying to ensure that you're within the target score range for a particular card. Determine your travel and other goals and research rewards credit cards that align with those needs.
Compare & Review Travel Credit Cards
Explore Topics
Explore Topics
Learn More About Credit Cards
About Kevin Payne
---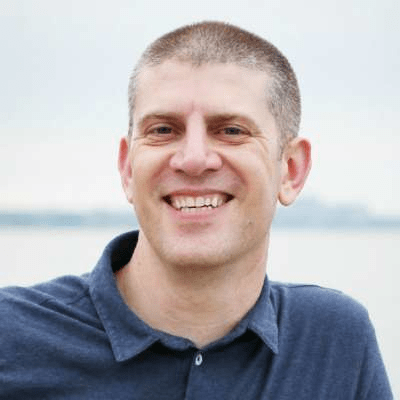 ---