The Chase trifecta refers to getting three Chase credit cards with the aim of maximizing your reward-earning potential. People who tread this path successfully do so by earning higher rewards on category-based spending and on purchases that don't make it to any bonus category. Redeeming pooled points for travel rewards tends to follow.
While getting a Chase card trifecta may result in higher rewards, this is only the case if you're able to manage your credit properly. The Chase trifecta might work well for you if you pay off your balances in full each month and make use of your cards' benefits to offset their combined annual fees. Bear in mind that getting three Chase cards to maximize your reward-earning potential comes with its share of pros and cons.
On This Page:
The Chase trifecta involves getting three Chase rewards credit cards.
Category-based spending enables you to maximize your reward-earning potential.
What Is the Chase Trifecta?
The Chase trifecta involves getting three Chase credit cards linked to the Chase Ultimate Rewards program to make the most of your spending across different categories. However, you may get more than three cards if you feel the math works in your favor, and this includes a combination of consumer and business cards. If you plan to add a business card to the mix, you need to ensure you use it only for business-related purchases.
The cards used to make a Chase trifecta include:
How to Use the Chase Trifecta
While there are multiple combinations you can come up with when creating your Chase trifecta, there's more to the process than just selecting the cards you like. For instance, you need to have good or excellent credit to qualify for the rewards credit cards that Chase has to offer.
1
Pay attention to the 5/24 rule
According to this unwritten rule, Chase will not approve your application for a new credit card if you've opened five or more credit card accounts in the preceding 24 months. This includes cards from any issuer. As a result, if you plan to apply for three new Chase cards, you should have received no more than two cards during the past 24 months.
2
Select no more than one Sapphire card
Bear in mind that you cannot hold more than one Sapphire card at the same time. For example, if you have the Sapphire Preferred Card, you cannot apply for the Sapphire Reserve Card. In addition, if you've received a welcome bonus through either Sapphire card, you cannot get another welcome bonus through a new Sapphire card for the next 48 months.
3
Select the other cards
Determine which other cards you would like to get to create your Chase trifecta based on your spending patterns and the bonus categories on offer. For example, you could get the Ink Business Cash Card to earn higher rewards on business-related spending and the Freedom Unlimited Card for its 1.5% cash back on purchases that don't fit into any bonus category.
4
Wait between applications
Once you decide on the cards you wish to get, consider spacing out your applications. This is because your credit score drops by a few points every time you apply for a new credit card. While you should ideally wait for six months between applications, you may apply for a new Chase card after around 90 days from your last application if you have excellent credit.
5
Start using your trifecta
Once you have your Chase credit card trifecta in place, start using it to maximize your reward-earning potential. For example, you may use the Sapphire Reserve Card to earn 10x points when you book hotels and car rentals through Chase. You may use the Ink Business Cash Card when buying office supplies and earn up to 5% cash back. For purchases that don't fit into any bonus category, you may use the Chase Freedom Unlimited Card to earn 1.5% cash back.
6
Combine points for additional value
Points earned from no-annual-fee cards are worth a maximum of 1 cent per point and cannot be transferred to airline and hotel partners. However, points can be transferred to other cards, like the Chase Sapphire Preferred Card, that offer up to 1.5 cents per point towards travel and the ability to transfer to partners on a 1:1 basis to unlock more value.
MONEYGEEK EXPERT TIP
Create your own Chase card trifecta after looking at the categories in which you spend more money while also paying attention to the benefits on offer. We have put all Chase rewards credit cards through our unique ranking methodology to simplify your decision-making process.
Is the Chase Trifecta Still Worth It?
Whether or not a Chase trifecta is still worth it depends on the cards you select and how well you use them. For instance, if you get the Chase Sapphire Reserve Card, you need to be able to offset its steep annual fee.
Pros and Cons of the Chase Trifecta
Taking a look at the potential benefits and drawbacks of getting a Chase trifecta will help you determine if this path might work well for you.
Pros
Earn higher rewards on various bonus categories
Earn spend-based welcome bonuses
Combine points into one account to unlock additional benefits
Maximize the value of your rewards by booking travel or transferring to partners
Cons
Need to earn enough rewards to offset annual fees
Must keep track of multiple cards
Have to remember which card to use at which merchants
Possibility of incurring unnecessary debt
When the Chase Trifecta May Not Be Worth It
The Chase trifecta is not for everyone, and it might not be worth it in some scenarios.
You don't want to juggle multiple cards.
You risk spending more money than you can repay comfortably.
You don't earn enough rewards to offset the annual fees you need to pay.
When the Chase Trifecta May Be Worth It
Getting a Chase trifecta might be worth it if you use your cards in the right manner and know how to maximize your reward-earning potential.
You want to pool all the rewards points and cash back you earn.
You travel a lot and want to redeem your rewards for travel-based purchases.
You want to transfer your reward points to popular airline/hotel loyalty programs.
MONEYGEEK EXPERT TIP
When selecting cards for your Chase trifecta, review your spending patterns to determine which categories you spend the most on. Chase offers multiple cards that earn Ultimate Rewards, so you can mix and match cards to maximize your category bonuses and benefits. — Lee Huffman, credit card expert at BaldThoughts.com
Other Questions You May Have About Rewards Cards
Going through answers to other commonly asked questions about the Chase card trifecta will help you decide if getting it might be worth your while.
Next Steps
Now that you know how the Chase trifecta works, determine if you might benefit by using three or more Chase rewards credit cards. If you decide to move forward, compare your alternatives across parameters such as bonus categories, reward rates, annual fees, APRs and added benefits. Alternatively, you may consider checking what the best rewards cards from other issuers have to offer.
Compare & Review Credit Cards
Explore Topics
Explore Topics
Learn More About Credit Cards
About Rajiv Baniwal
---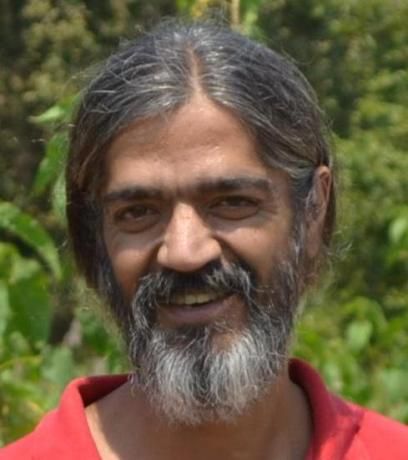 ---