Responsible credit card users can quickly rack up credit card rewards, especially if using a high-reward credit card. For those who find themselves sitting on their points or miles for extended periods, donating your rewards could help you put them to good use. Plus, you can support charities of your choice in just a few clicks!
As you'll see in this article, donating your travel rewards can be easy. Keep in mind that there are a few drawbacks to consider before you hit the donate button.
Loading...
---
How Does Donating Your Credit Card Points Work?
Many credit card companies now allow you to donate any points or miles you've racked up straight to charity. It may be the charity of your choosing, or your lender may have selections from which you can choose. Many major credit card companies, including AmEx, Chase and Discover, offer donation programs. Additionally, certain charities will take your points or miles directly.
What's the Value of Your Donations to Charities?
Charities will accept your donation in various ways, but it's not always dollar-for-dollar. It'll depend entirely on the specific loyalty program and the charity of your choice.
Generally, your rewards will go to the charity in two ways: via travel credits or a direct cash donation. When your donations translate into travel rewards, some charities will use them to cover the cost of travel for marginalized groups in need. For example, Miles4Migrants is a nonprofit that accepts frequent flier miles and uses them to book flights for refugees and asylum-seekers.
Some credit card issuers transfer your points or miles as cash. Some of these points will transfer dollar-for-dollar or cent-for-cent, depending on the issuer. For others, however, it'll be a percentage of your points.
When Should You Donate Your Rewards or Give Cash?
There's never a bad time to donate your points or miles to charity. Whenever you rack up a nice amount of points, instead of cashing in, consider donating them instead. Often, over time credit card companies will change their redemption structure, which could mean a sudden devaluation of your points. So it may be best to donate points periodically rather than in a giant lump sum to take advantage of the total value of your points.
Additionally, keep an eye on the expiration date on your points, if there is one. If your points are close to expiration, donating them can help ensure they don't go to waste.
Donating as Reward Points
You can often easily donate through your loyalty program portal. Many credit card companies have easy-to-use redemption portals so that you can donate your points in just a few clicks.
Some points don't transfer cent-for-cent. You're not often getting the exact value of your points when you donate them to charity.
Many charities accept rewards point donations. When looking at your loyalty program's donation portal, you'll often find dozens of charity options.
Donating as Cash
More charities accept cash. While some charities accept miles or points, more charities accept direct cash donations.
You're getting the exact value of your points or miles. If you cash out your points and donate that cash value to charity, you know exactly how much your charity of choice is getting.
Cash back credit cards could help you earn more. Certain cash back cards offer higher cash rewards than miles and points cards. Cash back cards often make it easier to donate to charity or get cold hard cash that you can then donate.
How to Donate Your Rewards
You can donate your rewards in various ways, all of which can be completed in a few simple steps. Some methods, like making a cash donation, will be a better deal, but some charities also accept direct travel credits, which can be an easier way to offload your rewards.
Here are four of the most common ways rewards card holders can donate their rewards:
1
As travel credits
If your credit card company allows for donation via their portal, there should be an option to donate your miles or points as they are.
2
As cash
Some credit card companies will let you translate your points into cash before sending them to charities. AmEx, for example, works with JustGiving and makes it easy to redeem your points through statement credits you can use to donate. You simply create a free account on JustGiving's page and enter your eligible card info.
3
Through hotel and travel loyalty programs
Any major loyalty program, whether a hotel or airline, has a page full of charities that will accept your donation. For example, JetBlue works with charities like Make-A-Wish, the Red Cross and Miles4Migrants, all of which gladly accept donations in the form of points or miles.
4
Directly to charities
If your charity of choice is a well-known, larger organization, you can often find a direct donation option through their website. The American Red Cross, for example, has a whole list of loyalty programs from which they accept donations.
How Donating Your Points and Miles Can Benefit You and Charities
Although donating your rewards has a few downsides, donating to charity is always a good thing. Even if your points or miles don't add up to thousands of dollars, anything can help charitable organizations support those in need. Here are a few reasons donating your rewards to charities can be beneficial to you and the charity:
Some charities prefer this type of donation

There are certain charities, like Miles4Migrants, that can get a lot of use out of your miles and points. For instance, they can book flights for those seeking asylum or other support.

It's an easy way for you to use up almost expired points

Miles and points often expire. If you don't have an immediate use for them, donating to charity is the perfect way to use them up.

You may have a better idea of where your donation will go

Often, a charity's website will tell you where your points and miles will go. Unlike cash donations that go towards various costs, miles and points have a direct purpose, so it's easier to know where your money is going.
HOW TO EARN MORE MILES FOR CHARITY
Spend in the most rewarding areas. If you're part of specific loyalty programs, prioritize those airlines or hotels during travel. These stays or flights can rack up points quickly if you're a frequent traveler.
Take advantage of sign-up bonuses. If you're in the market for a new credit card, picking one with a sizeable sign-up bonus could score you a large sum of points you can donate.
Stick with cards that have the best transfer rates. Certain programs have better transfer rates than others, so be sure to read the fine print before choosing a card.
Donating Your Miles and Travel Points FAQs
Donating your miles and travel points looks different across loyalty programs and credit card issues. Here are a few commonly asked questions about donating rewards to charity.
Where to Donate Your Airline Miles
Many big-name airlines let you donate your loyalty points. You'll see similar charities like the Red Cross and Make-A-Wish on most of the program lists, but others focus on specific regions. For example, Hawaiian Airlines have charities that focus specifically on the Hawaiian people. The same goes for Alaska Airlines, which focuses on Alaskan charities.
Below, you'll find a table with various loyalty programs and the charities they support.
Loyalty Programs

Charity Programs

What You Should Know

American Airlines
AAdvantage

Alaska Airlines
Disaster Relief Pool
Alaska Airlines Miles
for Youth
Angel Flight West
Dream Foundation

Many of American Airlines's
charity options support direct
mile donations that can help
veterans, the environment
and more.

American Red Cross
Breast Cancer
Research Foundation
Canine Assistants
CARE
Children's Miracle
Network Hospitals
Fisher House
Foundation
Habitat for Humanity
Junior Achievement
Luke's Wings
Make-A-Wish
America®
Polaris
St. Jude Children's
Research Hospital
The Nature
Conservancy
The Salvation Army
UNICEF

Delta allows you to select
from domestic and
international charities all over
the world.

Miles4Migrants
Make-A-Wish
DREAM Project
World Central Kitchen
Together We Rise
Angel Flight Northeast
Carbonfund
Autism Speaks
The Jet Blue
Foundation
The American Red
Cross
The Stonewall Inn
Gives Back Initiative
The Center
Public Theater
Cradle of Aviation

JetBlue makes the donation
process incredibly easy. You'll
donate directly to your charity
of choice in just three steps.

Polaris
Student Conservation
Association
Ronald McDonald
House Charities
Team Rubicon
Honor Flight Network
Hispanic Heritage
Foundation
United Negro College
Fund

Southwest supports some
very well-known charities and
allows you to donate straight
from your account page.
Where to Donate Your Hotel Points
Like many major airlines, most major hotel chains have donation programs. You'll see similar charities to airline programs, but many chains also choose to focus on specific causes. For example, Accor focuses on environmental and social causes, as does Marriott.
Hotel loyalty programs tend to support fewer charities than airline programs, but they're still worth contributing to.
Loyalty Programs

Charity Programs

What You Should Know

American Cancer
Society
American Indian
College Fund

You'll need to create a Point
Worthy account and link your
Hilton account to donate.

American Red Cross
Children's Miracle
Network
UNICEF
World Central Kitchen
Clean the World
WWF
Asian University for
Women
Prince's Trust
WeConnect International
Polaris
True Colors United

Marriott Bonvoy wants its
cardholders to be able to
donate to several causes,
including global health
organizations, sustainability,
empowerment and human
rights.

American Red Cross
First Climate

You can donate your
Radisson Rewards via phone
or by filling out their online
form. You'll need a minimum
of 3,000 points to donate.

Save the Children
Fisher House
Polaris
Christel House
Armed Services
YMCA
Clean the World
Foundation
National Parks
Conservation
Association

Wyndham offers many charity
choices, with many of them
requiring a minimum of 500
points.
Where to Donate Your Credit Card Points
Not every credit card company allows you to donate your points, but many prominent players in the game do. While many of them make it easy to donate, you must read the fine print before donating to ensure your miles are maximized. It may be worth it to cash out on your points if it's a direct dollar-for-dollar transfer and make a cash donation to the charity of your choosing instead.
That said, the programs below are worth checking out.
Loyalty Programs

Charity Programs

What You Should Know

AmEx's partnership
with JustGiving

AmEx has partnered with
JustGiving to allow you to
donate to various charities all
from one place.

American Red Cross
Equal Justice Initiative
Feeding America
Habitat for Humanity
International Medical
Corporation
Leadership
Conference Education
Fund
NAACP Legal
Defense and
Education Fund
National Urban
League
Thurgood Marshall
College Fund
United Negro College
Fund
United Way
World Central Kitchen

Through Chase Pay Yourself
Back, you can make a
donation to charity and then
pay yourself back with your
points. Chase works with
select charities, so call
customer service to ensure
the one you choose qualifies.

American Red Cross
No Kid Hungry
Smile Train
Susan G. Komen
UNICEF
World Central Kitchen

You'll need at least 2,500
points to donate to any
charities Citi works with, but
you can do so straight from
your rewards portal.

American Cancer
Society
ASPCA
American Red Cross
Carbonfund.org
Children's Miracle
Network Hospitals
Junior Achievement
Juvenile Diabetes
Research Foundation
Make-A-Wish
Operation Homefront
World Wildlife Fund

Discover lets you donate your
Cashback Bonus® rewards
over the phone or at their
account center.
Expert Insight on Donating Miles or Travel Points
To get some expert insight into the rewards point donation world, we spoke with three individuals who shared a few tips on donating any extra points or miles you may have.
In your experience, what credit card company makes it easiest to donate to?

Why would credit card users consider donating their points/miles/cash back to charity?
Jenna Lofton
Certified Financial Advisor, Stock Trader & Small Business Owner at Stock Hitter
Jon Kozesky
Founder & Principal of Jon Thomas Consulting
Resources for Donating Miles or Travel Points
About Christopher Murray
---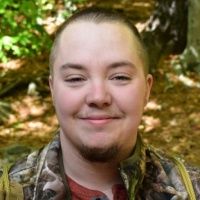 ---