The value of the Chase points you earn through the Ultimate Rewards program depends on the redemption method. More often than not, redeeming points for travel rewards is the best way to go. Given the flexibility this program offers when it comes to earning and redeeming points, it definitely qualifies as one that's worthy of your attention.
KEY TAKEAWAYS
Chase provides personal and business cards linked to the Ultimate Rewards program.
The points you earn remain valid for as long as your account is in good standing.
Transferring your points to a partner airline or hotel loyalty program is possible.
How to Earn Chase Ultimate Rewards Points
Chase Ultimate Rewards (UR) points are one of the most flexible and valuable loyalty currencies in the credit card rewards ecosystem. Here's how you can earn them:
Credit Card Sign-up Bonuses: One of the quickest ways to accumulate a lot of UR points is by applying for a Chase credit card that offers a sign-up bonus. Make sure you understand the spending requirements to earn the bonus.
Everyday Spending: Use your Chase credit card for day-to-day purchases. Different cards offer different earning rates on various categories.
Shop Through Chase: When shopping online, go through the Shop Through Chase portal. By doing so, you can earn extra UR points on purchases at many popular retailers.
Book Travel Through Chase: If you have one of the Sapphire cards or certain business cards, you can earn bonus points by booking travel through the Chase travel portal.
Refer-a-Friend: Chase occasionally offers referral bonuses if you refer friends or family to get a Chase card, and they're approved.
Dining Programs: Enroll in the Chase dining program to earn extra points when you dine at participating restaurants.
Add Authorized Users: Some credit card promotions give you extra points for adding authorized users to your account, provided they make a purchase within a certain timeframe.
Chase Business Credit Cards: If you have a business, even a small side gig, consider applying for one of Chase's business credit cards. These cards offer sign-up bonuses and different earning rates, adding to your overall UR balance.
Transfer Points Between Cards: If you have multiple Chase cards, you can combine UR points. This can be particularly useful if one of your cards offers a higher redemption value through the Chase portal.
Strategic Category Spending: Be aware of the bonus categories on each of your Chase cards and try to maximize spending in those areas.
Bill Payments: Use your card for recurring bill payments (like utilities, subscriptions and more) to steadily accumulate points.
Remember to pay off your balance in full each month to avoid interest charges, which could negate the value of your earned points. Also, be aware of Chase's "5/24" rule, which may limit your ability to be approved for new Chase credit cards if you've opened five or more credit cards from any issuer in the past 24 months.
Before making any financial decisions, consider consulting with a financial advisor or doing thorough research to ensure the choice aligns with your financial goals.
How to Redeem Chase Ultimate Rewards Points
Redeeming your Chase points is fairly simple. However, your process may vary depending on your redemption method. In most cases, you need to use the Ultimate Rewards website.
1
Log in to the Ultimate Rewards website.
2
Use the menu to select the desired redemption method.
4
You may need to complete the process through a partner website in some scenarios.
The Ultimate Rewards website lets you redeem your points for gift cards, travel purchases, cash back and experiences. You also need to use the same website if you wish to transfer your points to a partner airline or hotel loyalty program. If you wish to use your points to pay when checking out at Amazon.com, you must first link an eligible Chase card to your Amazon.com account.
How to Get the Most Value From Chase Ultimate Rewards
A Chase Ultimate Rewards point's value depends on your chosen redemption method. It can also depend on the card you have. Consequently, it makes sense to understand which method offers the best value.
Transfer to travel partners: Transfers to any Chase airline or hotel transfer partner take place at a 1:1 ratio. However, the worth of your points depends on the transfer partner you select. For instance, while some might offer less than one cent per point, others might offer more than three cents per point. Only Ultimate Rewards cards that charge an annual fee may transfer to airline and hotel partners.
Travel purchases through Ultimate Rewards: When you use this redemption method, the value of your points depends on the card you have. With the Chase Sapphire Reserve Card, the value is 1.5 cents per point. It changes to 1.25 cents per point with the Chase Sapphire Preferred Card and the Ink Business Preferred Credit Card. One point is typically equal to one cent when using the cash back you earn through a Chase cash back card.
Cash back: Chase points are valued at one cent a piece when you redeem them as cash back, either as a statement credit or a direct deposit into your bank account.
Gift cards: In most cases, one Ultimate Rewards point is valued at one cent when redeemed for a gift card. However, Chase occasionally discounts select gift cards, enabling you to get more value for your points.
Chase Dining: When you use your points to make reservations, for takeout or exclusive experiences through Chase Dining, most redemptions receive about one cent per point.
Pay With Points: When you use your points at checkout, the value of each point stands at 0.8 cents.
Apple Ultimate Rewards Store: You get one cent per point when you use your points to purchase Apple products through the Ultimate Rewards portal.
Experiences: When you use your points to attend exclusive events, the value is often in the eye of the beholder because they are not available for sale to the general public.
MONEYGEEK EXPERT TIP:
Many customers use the "Chase Trifecta" to maximize the number of points they earn on every purchase. This involves having two cards that offer category bonuses where you spend the most money, plus another card that earns more than one point per dollar on all non-bonus category purchases, like the Chase Freedom Unlimited. — Lee Huffman, credit card expert at BaldThoughts.com
Is Chase Ultimate Rewards Worth It?
As one of the most flexible rewards programs, Ultimate Rewards definitely warrants your attention. Given the variety of credit cards Chase offers, finding one or more to suit your needs is relatively easy. Plus, you may transfer points between cards to maximize their value, as is commonly done by people who have a Chase trifecta, which involves getting three different Chase credit cards and earning higher-than-usual rewards on bonus categories.
MONEYGEEK EXPERT TIP
Consider getting the premium Sapphire Reserve Card to maximize the value of the Ultimate Rewards points/cash back you earn through other Chase cards, provided you can justify paying its steep annual fee.
Next Steps
Now that you know how the Chase Ultimate Rewards program works and how the value of the points can vary, determine if you should get a Chase card to make the most of your spending. If you plan to move forward, compare your options across parameters such as reward rates, welcome bonuses, annual fees, APRs and added benefits.
FAQ About Chase Ultimate Rewards
Go through answers to other commonly asked questions about Chase Ultimate Rewards to determine if you might benefit from getting a card that participates in the program.
Explore Topics
Explore Topics
About Rajiv Baniwal
---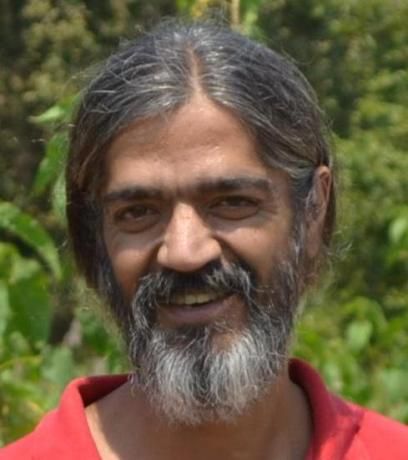 ---