A balance transfer involves transferring debt from an existing credit card to a new or another existing credit card to save on interest charges. A cash advance, on the other hand, is when you use your credit card to get cash either through an ATM or by transferring it to your bank account. The balance transfer vs. cash advance comparison tilts in favor of the former when it comes to interest rates. This is also usually the case when it comes to fees.
Some credit card companies provide balance transfer checks, which you would use to pay off one credit card's debt and transfer it to a new one. A few provide convenience checks, which you may use for purposes other than balance transfers. Convenience checks are typically regarded as cash advances.
If you're thinking about going the balance transfer or cash advance route to pay off credit card debt, opting for the former is usually the better option.
On This Page:
A balance transfer lets you transfer debt from one credit card to another.
A cash advance lets you access money from your credit card account.
Balance transfers tend to come with lower interest rates than cash advances.
Is a Balance Transfer the Same as a Cash Advance?
Much like you can use a credit card to make a purchase, you can typically also use the card for a cash advance or to carry out a balance transfer. Both, in some sense, give you access to funds from your credit card account up to predetermined limits, although the similarity ends there.
Balance Transfers
A balance transfer occurs when you move debt from one credit card to another. The card you move the balance to might be a new one or an existing one that comes with a lower annual percentage rate (APR). Some balance transfer cards come with time-based 0% APR offers for new cardholders. If you manage to repay the transferred debt within the promotional period, you may save a tidy sum in interest charges.
Depending on the card you get, you might need to pay a balance transfer fee. With cards that charge balance transfer fees, it typically varies from 2% to 3% of the transferred amount.
To get a balance transfer underway, you need to request one through the issuer of the card to which you wish to transfer the existing debt. Upon approval, the new card provider might transfer the money to the existing card provider directly or mail out a paper check. If you receive a balance transfer check from a credit card provider, you will need to mail it to your existing card provider on your own.
Cash Advances
Cash advances involve using your credit card account to withdraw money from ATMs, access funds via checks or carry out online transfers to bank accounts. Cash advances typically come with higher APRs than balance transfers and purchases. They come with fees of up to 5%. Besides, cash advances offer no interest-free days, and interest starts accruing from the date of the transaction. While cash advances give you easy access to money, they can turn out to be expensive propositions, especially if you take time to repay.
Some transactions are counted as cash advances, even if you aren't withdrawing cash from your credit card. The rules vary by card issuer, so contact customer service for complete details. These transactions may include gambling, gift cards and prepaid cards, buying foreign currency or travelers checks and sending payment through money transfer apps like PayPal, Venmo or Cash App. Some banks also charge cash advance fees when buying cryptocurrency or covering an overdraft on your checking account.
Balance Transfers and Cash Advances at a Glance
Balance Transfer

Cash Advance

Online, over the phone,
in person

Pay off credit card debt
Consolidate credit card debt
How to Find Fee Information in Card Agreement Details
Are Balance Transfer Checks Considered a Cash Advance?
Balance transfer checks might be considered cash advances in some scenarios. If you receive balance transfer checks from a credit card company, you may use these to pay off the existing debt of one or more credit cards. The checks you receive may come with an intro 0% or low APR offer, which is the interest that will apply to your transferred balance/s. In this case, the balance transfer checks are not regarded as cash advances.
Some credit card companies mail out convenience checks. While you may use these checks to pay off existing debt, you may also use them for practically any other legitimate purpose. Using these checks qualifies as cash advances. Bear in mind, however, that convenience checks tend to come with higher fees and APRs when compared to balance transfer checks.
MONEYGEEK QUICK TIP
While balance transfer promotions charge fees of up to 5%, it can still be worth it to pay these fees. The amount of interest you'll save with a 0% introductory APR will far outweigh the fees, especially if the interest-free period is more than one year. -- Lee Huffman, credit card expert at BaldThoughts.com.
Balance Transfer vs. Cash Advance to Pay Off Credit Card Debt
One of the main differences between balance transfers and cash advances is that when it comes to paying off existing credit card debt and saving money on interest charges, a balance transfer is bound to work better than a cash advance. This is because a balance transfer comes with lower fees and APRs when compared to cash advances.
Besides, it is fairly easy to find a balance transfer card that comes with an intro 0% APR offer. In this case, since you don't have to pay any interest for a predetermined period, the money you save can go toward paying your debt off faster.
While balance transfers come with advantages, there are some drawbacks. These come in the form of balance transfer fees, the possibility of accumulating more debt and the risk of having to pay a penalty APR.
If you use a cash advance to pay off credit card debt, you will be hit with high fees and a high cash advance APR from the word go. This will only help put you deeper in debt unless you're sure you'll be able to repay the borrowed money in a short time.
Other Questions You May Have About Cash Advance Cards
Going through answers to other commonly asked questions about the cash advance vs. balance transfer comparison will give you a better idea of which of the two might work better for you based on your specific requirements.
Next Steps
Now that you know the difference between balance transfers and cash advances, determine which of the two might work better for you based on your specific circumstances. If you're looking for a balance transfer credit card, compare your options across factors such as duration of intro APR periods, regular APRs, rewards and annual fees.
Compare & Review Credit Cards
Explore Topics
Explore Topics
Learn More About Credit Cards
About Rajiv Baniwal
---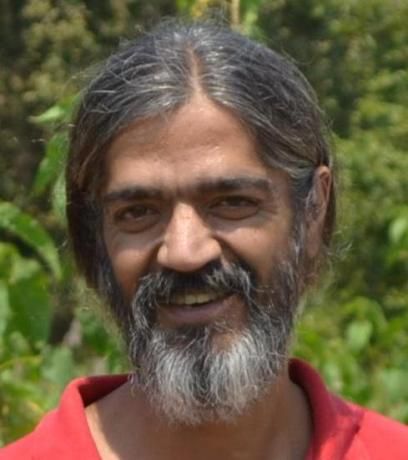 ---