In the world of credit cards, transferring your balance to a new card can be a savvy way to dodge hefty interest charges, particularly when your new card comes with a 0% APR introductory offer.
But what happens if you hit a bump in the road and your balance transfer request gets a thumbs down? Fear not — this is just a temporary setback. We're here to help you unravel the mystery of why balance transfers get turned down and how to switch gears when this happens.
KEY TAKEAWAYS
Factors such as a low credit score, excessive recent balance transfers, surpassing your credit limit or the credit card issuer's policies can lead to the denial of balance transfer requests.
After a balance transfer denial, you can appeal the decision, consult a credit counseling agency or consider other debt management alternatives.
Boosting your balance transfer approval odds involves strategies like improving your credit score, paying down existing debt, selecting the right credit card for your credit profile and demonstrating steady income and employment.
Reasons Your Balance Transfer Was Denied
Balance transfers can indeed be denied. The reasons behind a declined balance transfer request range from the state of your credit score to the fine print of your credit card issuer's policies.
Balance Transfer Request Held Due to Credit Score
Your credit score could be the culprit behind a denied balance transfer. Credit card companies like to be sure you're capable of paying off your debt, so a subpar score could raise concerns about your financial reliability.
Exceeding Your Credit Card Limit
Your balance transfer might get denied if the amount you're transferring exceeds your card's credit limit. For instance, if your credit limit is $5,000 and you attempt to transfer a balance of $6,000, your card issuer may deny the transfer or only approve a partial transfer up to the available credit limit.
Issuers Not Allowing Transfers From Their Own Accounts
Issuers don't allow balance transfers between their own accounts. This policy can vary, making it crucial to familiarize yourself with the terms and conditions before setting a balance transfer in motion.
What To Do After a Balance Transfer Denial
When your balance transfer request gets declined, it can feel like you've hit a financial speed bump.
But don't lose heart; you have several alternative routes available. You can either persist with the balance transfer or explore other avenues. Let's map out your next potential steps:
Consider Appealing the Denial

Get in touch with your card issuer. Discuss the reasons behind the denial and investigate whether the decision can be reversed. There are times when providing additional information or clarification can turn things around.

Consult a Credit Counseling Agency

Credit counseling agencies can be your ally, offering valuable advice and possibly negotiating better payment terms with your creditors. They can be a real boon if you're grappling with substantial debt or complex financial situations.

Alternatives When Balance Transfers Don't Work

When balance transfers aren't a viable solution for your financial situation, exploring alternatives can open up new avenues for managing debt. From personal loans to debt consolidation, you have various options that can streamline your repayments and reduce your interest charges.
How To Boost Your Balance Transfer Approval Odds
Improving your odds of securing a balance transfer approval is all about demonstrating financial stability and responsibility.
Here are some practical strategies to tip the scales in your favor:
Improve Your Credit Score
A robust credit score is a cornerstone of demonstrating your creditworthiness. You can buff up your credit score by settling your bills on time, maintaining low credit card balances and promptly squashing any errors on your credit report.
Shrink Your Existing Debt
The debt you already carry compared to your total credit limit (known as your credit utilization ratio) significantly affects your credit score. By chipping away at existing debt, you shrink this ratio, making you a less risky prospect to lenders.
Pick a Card That Fits Your Credit Profile
Different cards cater to various credit score brackets. Select a balance transfer card that's well-suited to your current credit score to up the chances of approval.
Avoid Multiple Applications in a Short Timeframe
Each time you apply for a credit card, the issuer makes a hard inquiry on your credit report. A flurry of these inquiries in a short time can put a dent in your credit score. Space out your applications to sidestep this pitfall.
Alternatives to Balance Transfers
If approval for a balance transfer is proving tricky, it's worth sizing up other options to manage your debt. Here are some alternatives to consider:
Debt Consolidation Loan: These loans can replace multiple debts with a fixed interest rate and repayment term, making it easier to budget for repayments.
Home Equity Loan or Line of Credit: If you're a homeowner with enough equity, these options might provide you with a low-interest way to pay off your debt.
Bankruptcy: This should be your last resort, as it can severely impact your credit score. But in some situations, it can provide a fresh start.
While a balance transfer might not always be feasible, exploring your options can help you find a path toward financial stability.
Next Steps
Getting a "No" for a balance transfer can be frustrating, but remember, it's merely a bump in the road. With patience, perseverance and a strategic approach, you can navigate around this hurdle and continue your journey to financial stability.
FAQs About Denied Balance Transfer Requests
It can be frustrating to receive a declined balance transfer request. We answered some frequently asked questions about the topic to help you understand your situation and make informed financial decisions.
Read More About Credit Cards
About Grace Pilling
---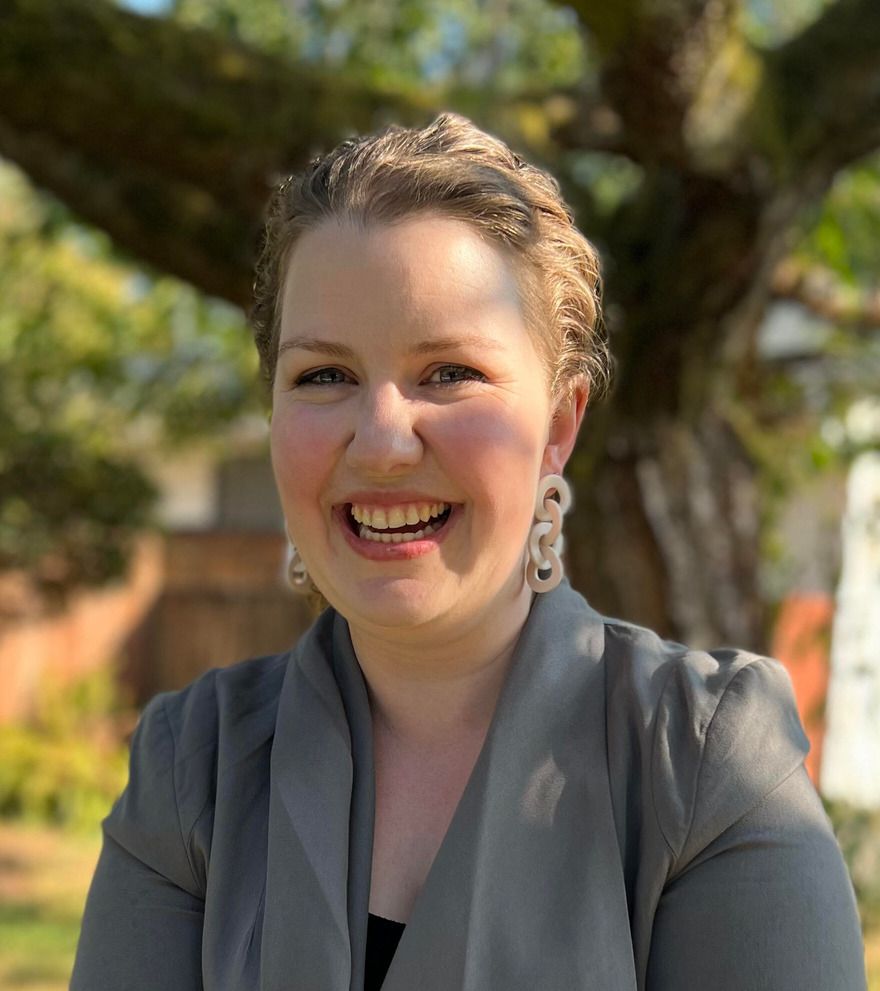 ---