A balance transfer with Wells Fargo is where you move an existing debt from one credit card to a Wells Fargo card to benefit from lower interest rates. This process helps manage and reduce debt, potentially saving money on interest payments. Understanding a Wells Fargo balance transfer's terms, especially concerning promotional rates, is vital as they will change post-promotion.
Wells Fargo usually charges a 3% or $5 fee for balance transfers made within 120 days from the opening of the account. After this period, the rate generally increases to 5% with a minimum of $5. On some cards, it also offers a 0% introductory APR for up to 21 months.
KEY TAKEAWAYS
A Wells Fargo balance transfer is a simple process, but expect to wait up to 14 days.
Wells Fargo charges a 3% fee for balance transfers within 120 days of account opening, which rises to 5% afterward.
You can execute a balance transfer online, over the phone or by using SUPERCHECKSTM.
Eligibility for a Balance Transfer with Wells Fargo
You must be a U.S. citizen or a resident alien with a valid Social Security Number or Individual Taxpayer Identification Number to do a Wells Fargo balance transfer. You'll also need to be at least 18 years of age to qualify (19 years in Alabama and Nebraska and 21 years in Puerto Rico). Additionally, Wells Fargo will check the following:
Credit score: Having a good credit score of 670 or above can increase your chances of approval. But it's not just about the score. Your credit history, including your payment history and credit utilization ratio, also comes into play.
Current debts: Your existing debts matter. If you're swamped with too much debt, Wells Fargo might consider you a risky bet and deny your balance transfer request. Your income and ability to make payments also count, so make sure your debt-to-income ratio is reasonable.
Income: Wells Fargo will ask for your income or employment information if you're applying for a new card.
Note that each application is reviewed on a case-by-case basis. If your application gets declined, improve your financial standing and try again when you're in a better position.
If you have an existing credit card with Wells Fargo, you may call the bank or check online if an offer is available.
How to do a Balance Transfer with Wells Fargo
You may request a balance transfer after you receive your Wells Fargo card. One way to submit your request is online, and the other is by calling the Wells Fargo credit card customer service number. Wells Fargo may take up to 14 days to process your application.
Ensure you have the following ready: your existing credit card account number, the name of the current creditor and the amount you plan to transfer. You also need your personal identification information and income details for Wells Fargo's approval process.
MONEYGEEK EXPERT TIP
Although your minimum monthly payment may be lower, the best strategy is to pay as much as you can each month to eliminate your balance before the 0% APR rate expires. Some customers divide their total balance by the number of months in the 0% APR offer and pay that amount each month to achieve a zero balance. — Lee Huffman, credit card expert at BaldThoughts.com
How Long Does a Balance Transfer Take With Wells Fargo?
After submitting your request, Wells Fargo will review your application. They typically respond within five to seven business days, which could take up to 14 days. If approved, the transfer usually reflects on your account within one to two business days.
Continue making payments on your old account until the balance transfer is complete to avoid missing any payments.
Once the balance transfer is complete, aim to pay off the entire transferred amount before the promo period ends. Your interest rate will increase at that point, and you'll start accruing interest on any remaining balance. Regular, timely payments can keep your account in good standing, reduce your overall debt and improve your credit score.
What to Know Before Requesting a Balance Transfer With Wells Fargo
When proceeding with a Wells Fargo balance transfer, it's essential to remember several key points to maximize the benefits:
You can transfer balances from various unsecured debts from other creditors. Still, balance transfers between two Wells Fargo cards are not possible.
To benefit from your card's 0% APR offer and a lower balance transfer fee of 3%, ensure to request your balance transfer within 120 days of account opening.
If the balance transfer request is made after this 120-day window, the regular APR applies, and you'll be subject to a 5% transfer fee.
While balance transfers don't earn rewards or cashback, review the perks of different Wells Fargo balance transfer cards to see what else they offer.
If you have opened a Wells Fargo credit card account within the last six months, you may not be eligible to get a new card, even though it's for a balance transfer. Check with Wells Fargo if they can give an offer on your existing card.
Next Steps
Understanding how balance transfers with Wells Fargo work can help you manage your credit card debt more effectively. We've walked through the eligibility, steps, reminders and common questions. The key is to stay informed and remember that every financial decision should align with your personal circumstances and goals. This knowledge empowers you to take charge and make smart decisions for your financial future.
FAQs About Wells Fargo Balance Transfers
We addressed some common questions about balance transfers with Wells Fargo. The FAQs below cover important topics and should clear up any remaining concerns you might have.
About Rajiv Baniwal
---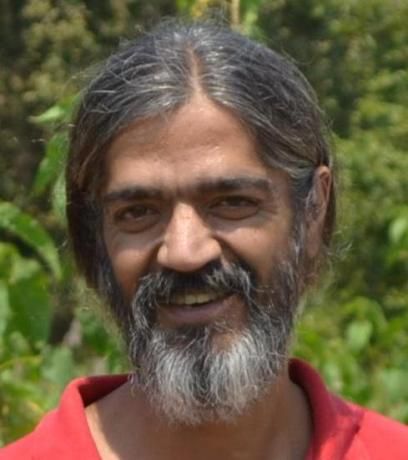 ---