A balance transfer with U.S. Bank works by moving your existing credit card debt onto a new U.S. Bank credit card, typically with a lower interest rate. This can offer significant savings, especially during an introductory period where rates are often reduced.
Bear in mind that balance transfers are not cost-free. U.S. Bank charges a 3% or $5 balance transfer fee, whichever is higher. Despite this fee, the potential savings from a lower interest rate can still make a balance transfer a smart choice if you're managing high-interest credit card debt.
KEY TAKEAWAYS
U.S. Bank balance transfers, which may take up to 14 days, can consolidate balances from credit cards and personal loans.
U.S. Bank 0% APR offers on balance transfers up to 18 months.
Intro APR offers apply to balances transferred within 60 days of account opening.
Eligibility for a Balance Transfer with US Bank
At U.S. Bank, several factors come into play when determining your eligibility for a balance transfer. Firstly, you need to be a cardholder. If you're not already, you can apply for a U.S. Bank balance transfer credit card. Eligibility is subject to several factors, including:
Credit score: Credit scores significantly impact your eligibility. A good credit score (670 and above) improves your chances of approval. It indicates your ability to repay the debt, giving U.S. Bank confidence in your financial responsibility. Lower scores might not necessarily disqualify you, but they may affect the terms of your transfer.
Current debts: U.S. Bank considers your current financial obligations, including the amount you wish to transfer. If your existing debt is high relative to your income, it could limit your eligibility or the amount you can move.
Income: U.S. Bank will also examine your income and employment history.
To check your eligibility, you can call U.S. Bank or check online using your U.S. Bank account. Be sure to have the necessary documentation ready.
How to Do a Balance Transfer With US Bank
If you wish to use a U.S. Bank balance transfer offer, you'll need to transfer your desired balance to your new card within 60 days of opening the account. If you know details of the accounts you wish to transfer balances from, you may provide this information along with your application for a new card. If not, you may submit your balance transfer request later. You can do this on the bank's website or mobile app. Calling the number on the back of your card or the U.S. Bank credit card customer service number to initiate the process is also an option.
No matter how you submit your request, the information you need to provide remains the same. It includes the name of the creditors, account numbers you wish to transfer balances from and the amounts you want to move.
MONEYGEEK EXPERT TIP
The best approach when paying off a 0% APR balance transfer is to divide your balance by the number of months the promotion lasts, then pay that amount each month. Although you are paying more than the minimum payment each month, you will be on track to pay off the balance before the 0% APR ends. — Lee Huffman, credit card expert at BaldThoughts.com
How Long Does a Balance Transfer Take With US Bank?
After submission, U.S. Bank will review your request. The approval process considers your credit score, existing debts, income and other factors.
Approval times vary, but you can generally expect an answer within seven to 10 business days. Depending on the specifics of your case, U.S. Bank might take up to 14 days to process your request.
During this period, continue making payments on your old card to avoid late fees and penalties, which could hurt your credit score.
After you've completed the transfer, pay your balance before the end of the promotional rate period to sidestep escalating interest rates. If you skip a payment or don't manage to settle the balance within this timeframe, the outstanding amount will begin to accumulate interest at the card's standard APR for balance transfers.
What to Know Before Requesting a Balance Transfer With US Bank
When doing a balance transfer with U.S. Bank, there are some important things you need to watch out for to make everything go smoothly. Here's what you need to know:
U.S. Bank limits your transfer amount, typically up to your available credit limit. Remember, a balance transfer fee applies, usually 3% of the transferred amount or $5 —whichever is higher.

You can transfer balances from personal loans issued by other creditors.

U.S. Bank does not allow transfers between two U.S. Bank accounts.

Initially, a balance transfer might cause a slight dip in your credit score due to the new credit inquiry. However, if managed correctly, it can help improve your score in the long run by reducing your credit utilization ratio.

Develop a payment plan to pay off the transferred balance before the end of the introductory period.

Consider keeping the old account open, but refrain from racking up new charges. This will help you maintain a lower credit utilization ratio, benefiting your credit score.

Balance transfers do not earn rewards or points.
Next Steps
Now that you're equipped with this knowledge, it's time to act. Start by checking your eligibility for a balance transfer with U.S. Bank. Gather all necessary documents and information for a smooth process. Above all, don't forget to chalk out a smart repayment strategy. This way, you'll be set to maximize the benefits of your balance transfer.
FAQs About US Bank Balance Transfers
Read more about Credit Cards
About Rajiv Baniwal
---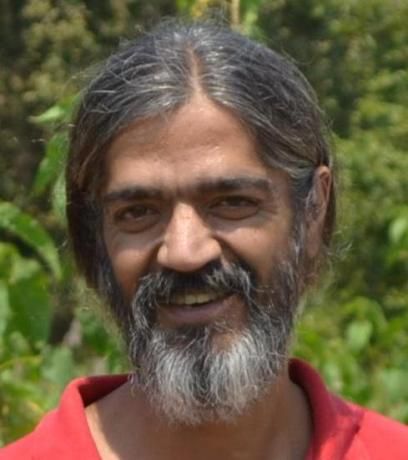 ---