Balance transfers, like those available through Discover, work by moving your debt from one card to a new one, often with lower interest rates. This is especially useful when the new card offers a significantly lower introductory interest rate — even down to 0%. However, remember that these rates usually last for a limited period. After the introductory phase, the rates will increase.
Also worth noting is that the cost of a balance transfer typically involves a fee, which is often a percentage of the amount being transferred. Despite this initial cost, the potential savings from lower interest can make balance transfers a beneficial strategy for managing your credit card debt.
KEY TAKEAWAYS
Discover balance transfer eligibility hinges on your credit score, existing debts and the age of your Discover account (minimum 14 days).
Balance transfers with Discover take an average of four days but may take longer.
Discover balance transfers incur a 3%-5% fee.
Eligibility for a Balance Transfer with Capital One
Discover balance transfers are accessible to many cardholders, but several factors influence eligibility.
Credit score: The first thing to consider is your credit score. You must have a good credit score to be eligible, although a high one doesn't fully guarantee eligibility.
Current debts: Your existing debts also come into play. Discover evaluates your total credit card balances and your history of debt repayment to determine if a balance transfer is a viable option for you.
Income: During the application process for a credit card, Discover may request information about your income or current employment.
If you already have an existing account and credit card, you can check if you're eligible for a balance transfer by logging in to your account, selecting the credit card you want to transfer the balance to and checking for available offers.
How to do a Balance Transfer with Discover
Doing a balance transfer with Discover is a straightforward process, but it requires careful attention to detail. Here's a guide to help you navigate the process:
1
Gather Necessary Information
Start by compiling the account numbers of the credit card debts you want to transfer, the amounts for each and the issuing bank's name.
2
Visit the Discover website or mobile app
Head over to Discover's website and log into your account. If you're not a cardholder yet, you'll need to apply for a Discover credit card first.
3
Request a Balance Transfer
Navigate to the "Manage" tab and select "Balance Transfers." Then, follow the instructions to request a balance transfer.
4
Enter transfer details
You'll need to input the details of the debt you wish to transfer. This includes the account number and the amount you want to move.
5
Submit the Request
Review all the details you've entered to ensure accuracy. Once you're satisfied, submit your balance transfer request.
Alternatively, you can request a balance transfer over the phone. Ensure all information is within reach to make the conversation smooth and fast.
MONEYGEEK EXPERT TIP
Discover offers several variations of its credit cards with 0% APR balance transfer options. Unlike other banks, all of these cards earn valuable rewards, so customers can continue using the card for everyday purchases after they've paid off their balance transfer. — Lee Huffman, credit card expert at BaldThoughts.com
How Long Does a Balance Transfer Take With Discover?
With Discover, an account must be open for 14 days before it will begin processing your balance transfer request. Once the processing begins, most transfers are completed within four days but may take longer. You should also consider how long the originating issuer's processing time is.
During this period, you need to continue making payments towards your old account until the balance transfer is complete and no outstanding balance remains. Check any interest incurred during this period to ensure you're not missing any payments, as it'll negatively impact your credit score.
After successfully completing a balance transfer, managing your new Discover card is critical. Any outstanding balance will accrue interest charges once the promo period ends. If your card doesn't come with a 0% APR offer on purchases, you'll incur interest charges on new purchases until you've paid off the transferred balance in full.
What to Know Before Requesting a Balance Transfer With Discover
Balance transfers can help you save a lot on interest, giving you the necessary breathing space to manage your debt properly. But before you initiate a balance transfer, you have to keep the following pointers in mind:
Transferring between two Discover accounts is not allowed.
Balance transfers do not earn cash back or rewards.
Depending on the timing, you may incur a 3%-5% fee for balance transfers.
Not all debts qualify for balance transfers. Generally, you can only transfer debt from another credit card. Debts such as those from auto loans, mortgages or payday loans are not usually eligible.
If you want to cancel a balance transfer request, you should submit a request within 14 days of opening your new account.
Next Steps
Now, it's your turn to take the next steps. Review your Discover card's balance transfer process and eligibility requirements. Consider every factor, from timelines to potential impacts on your credit score. A well-executed balance transfer can be a game-changer, leading to considerable savings on interest. Empowered with information, you're now ready to make your next financial move.
FAQs About Discover Balance Transfers
While we've covered the main points you should know about Discover balance transfers, you may still have further questions. We've compiled the most asked questions to help you make an informed decision.
About Rajiv Baniwal
---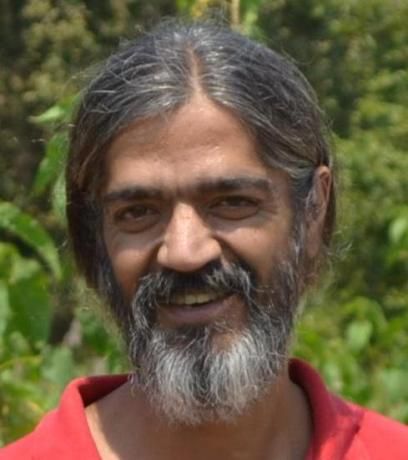 ---