A balance transfer with Citi can be an extremely savvy financial move, especially if you're dealing with substantial credit card debt. Citi offers several credit cards with introductory APR offers on balance transfers for up to 21 months. This period provides a window of opportunity to pay off your debt without accruing additional interest, potentially leading to significant savings. Note that Citi also charges balance transfer fees of 3% or $5 for every transfer.
KEY TAKEAWAYS
Citi allows balance transfers from most credit cards and certain types of loans, but not between Citi accounts.
You will need to pay a balance transfer fee of 3% or $5 for each transfer.
A balance transfer with Citi usually takes between two and 21 days.
Eligibility for a Balance Transfer with Citi
Transferring a balance with Citi isn't just a matter of having a Citi credit card. Eligibility depends on several factors, each of which plays a significant role in the process.
Credit score: Citi typically looks for a good to excellent credit score, so if your rating falls within this range, you're on the right track.
Current debts: Existing debts can affect your eligibility. If your debt levels are too high compared to your income, this might hinder your chances of approval.
Income: Citi will also check your income and employment information.
You can visit Citi's website or contact customer service for detailed eligibility criteria information. Also, Citi may send pre-approval offers that can give you an indication of your eligibility for a balance transfer.
Remember, each application might slightly affect your credit score, so make sure to evaluate these factors carefully before proceeding. Understanding these guidelines will help you make an informed decision and take a step toward savvy financial management with Citi.
How to Do a Balance Transfer with Citi
Executing a balance transfer with Citi is pretty straightforward.
You may request a balance transfer online or over the phone by calling Citi card customer service or the number on the back of your card. You'll need to provide the name and number of the credit card you want to transfer the balance from, the name of its issuer and the amount you wish to transfer. If you plan to transfer balances from multiple cards or other forms of credit, you'll need to provide details of each account.
If you're not currently a Citi cardholder, you'll need to apply for one of their balance transfer credit cards first. This process involves filling out an online application on the Citi website, including details about your employment, income and credit history.
MONEYGEEK EXPERT TIP
When choosing a balance transfer credit card, consider what other benefits the card has. Preferably, the card has attractive earnings power or ongoing benefits that you can enjoy long after you've paid off your balance transfer. — Lee Huffman, credit card expert at BaldThoughts.com
How Long Does a Balance Transfer Take With Citi?
After submitting your balance transfer request, Citi will assess your application, which may take anywhere from a few days to a few weeks. You'll usually receive an email or a call from Citi informing you of the decision. If approved, the transfer itself can take two to 21 days.
Remember that during this period, it's essential to continue making payments on your old card to avoid late fees and penalties, which could harm your credit score.
Following the transfer, aim to pay off your balance before the introductory rate expires to avoid higher interest rates. If you miss a payment or fail to clear the balance in this period, the remaining amount will start accruing interest at the card's regular balance transfer APR.
What to Know Before Requesting a Balance Transfer With Citi
Doing a balance transfer with Citi requires paying attention to certain critical aspects. Here are some key points to bear in mind:
The amount you can transfer, including balance transfer fees, cannot exceed your available credit limit. Be sure to check this limit before initiating the process.

Besides credit card balances, Citi allows balance transfers for other types of debt, such as auto loans and personal loans.

Citi does not allow balance transfers between Citi credit cards or between its affiliates.

Balance transfers with Citi don't earn rewards.
Next Steps
Now, it's your turn to take the following steps. Start by checking your eligibility for a balance transfer with Citi. Next, gather the necessary documents and information required for the process. Importantly, don't forget to craft a solid repayment strategy. Doing so will allow you to reap the full benefits of your balance transfer and help you on your journey toward financial freedom.
FAQs About Citi Balance Transfers
Here's a list of questions about Citi balance transfers. The FAQs below touch on important points and should help you decide if a balance transfer is right for you.
Read more about Credit Cards
Explore Topics
Explore Topics
About Rajiv Baniwal
---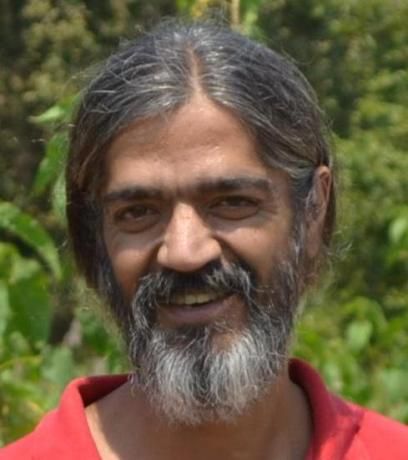 ---