Chase offers a convenient solution to managing debt: a balance transfer. This mechanism lets you shift your debt from a high-interest credit card to a Chase credit card with a more favorable rate. While Chase generally charges a balance transfer fee — typically 3% to 5% of the transferred amount — the potential savings from the lower interest rate can outweigh this cost.
When conducting a balance transfer, it's important to remember that after the 0% introductory APR period, the APR will increase to the standard rate. The regular APR will depend on your creditworthiness and the card terms. So, if you're considering a balance transfer to a Chase card, make sure you have a plan to pay off as much of your debt as possible during the introductory period to maximize your savings.
KEY TAKEAWAYS
Chase offers an introductory 0% APR for up to 18 months on some cards. After this period, the regular APR will apply.
Chase charges a balance transfer fee of 3% to 5% of the transferred amount.
Chase may take up to 21 days to approve your balance transfer request.
Eligibility for a Balance Transfer with Chase
If you're considering a balance transfer to a Chase credit card, it's important to understand the eligibility criteria.
First, you need to have a Chase credit card. You must be at least 18 years old and have a valid Social Security number to apply. You also must be a U.S. citizen, U.S. permanent resident, or have a valid long-term visa.
Chase, just like any other card issuer, will check the following:
Credit score: Credit score plays a significant role in your eligibility. Chase prefers applicants with good to excellent credit scores — typically 670 or above. However, the exact credit score required can vary depending on the specific card you're applying for.
Current debts: Existing debts are another critical factor. If you have a high debt-to-income ratio, it could decrease your chances of approval. This is because Chase, like most lenders, views a high ratio as an indicator of financial risk. Chase also looks at your payment history. If you have a history of late or missed payments, it may affect your eligibility.
Income: Chase will also check your income and current employment. Its findings will determine the credit limit it will offer.
Register your balance transfer card or create an online account through the Chase mobile app. From there, you can check your eligibility for a balance transfer. Select the credit card to which you want to transfer the balance and check for any offers. Similarly, you can call Chase's customer service line or visit one of their branches to apply.
How To Do a Balance Transfer With Chase
After checking your eligibility, initiating a balance transfer is fairly straightforward:
1
Choose a balance transfer card
Visit the Chase website or mobile app and select the credit card you want to transfer to.
2
Request the balance transfer
Navigate to "Transfer a Balance" and fill in the details of the debt you wish to transfer, including the account numbers and the amount.
The approval process typically includes verifying your information and confirming the details of the debt you're transferring. If everything checks out, Chase will approve your transfer.
Alternatively, you can initiate a balance transfer over the phone or at a branch. While the process may differ, the requirements remain the same.
MONEYGEEK EXPERT TIP
Be careful when transferring a large balance to a new credit card. If the transferred balance is close to the new card's limit, this high utilization ratio could hurt your credit instead of helping it. However, the interest savings may be worth the short-term hit to your credit score. Your score will improve as you pay down the balance and lower your credit utilization. — Lee Huffman, credit card expert at BaldThoughts.com
How Long Does a Balance Transfer Take With Chase?
The timeline for a balance transfer can vary, but typically, it can take one to three weeks. Chase will notify you when the transfer is complete, and you can check the status at any time through your online account.
During this period, ensure that you continue making payments on your old account until you receive a confirmation that Chase has completed the transfer. Waiting for this notice will prevent any possible late fees or penalties that may impact your credit score.
What To Know Before Requesting a Balance Transfer
Carrying out a balance transfer with Chase is a powerful strategy to manage high-interest credit card debt. Here are a few reminders to note before you initiate the transfer:
The total amount you can request to be transferred online or over the phone cannot exceed $15,000 during any 30-day period.
While good or excellent credit might qualify you for a balance transfer card from Chase, it does not guarantee approval of your balance transfer request.
You cannot transfer balances from one Chase account to another.
Balance transfers do not earn cash back, rewards or rebates.
Next Steps
Understanding balance transfers with Chase involves more than just moving money from one card to another. It's a strategic tool that can help manage debt and carve a path to financial stability when used responsibly. As you navigate this process, remember the importance of eligibility, thoughtful execution and adherence to your repayment plan.
FAQs About Chase Balance Transfers
While we've highlighted the key points about Chase balance transfers, we understand you may still have additional or specific questions. We've prepared a list of the most commonly asked questions about Chase balance transfers just below:
About Rajiv Baniwal
---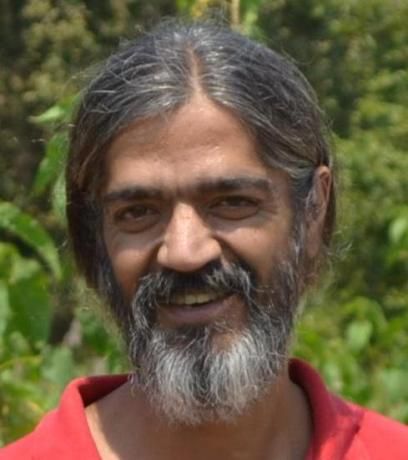 ---