A balance transfer to a Capital One credit card could result in a low initial interest rate for a certain amount of time, which could be as long as 18 months after moving your debt. This period allows you to pay your debt without any extra charges, saving you a lot of money. But remember, these low rates won't last forever. After the initial period, the interest will go up to the usual rate, which will apply to any remaining debt. It's essential to understand the rules of moving your debt and make a plan to pay off the moved debt within the initial time period.
KEY TAKEAWAYS
Balance transfers with Capital One can help you manage your debts and save on interest.
Balance transfers with Capital One can take up to 14 days to complete.
Eligibility for a balance transfer is based on factors like your credit score and existing debts.
Eligibility for a Balance Transfer with Capital One
A few key factors determine eligibility for a Capital One balance transfer. You'll need to hold a Capital One credit card. If you don't already, you'll have to apply and be approved based on Capital One's credit evaluation criteria.
Credit score: A critical aspect of this evaluation is your credit score. Generally, a good credit score increases your chances of approval. Credit scores are numerical representations of your creditworthiness. Yours is determined by the length of your credit history, any new credit and the types of credit you use.
Current debt: Your existing debt level is also a factor. If you have high levels of debt, especially relative to your income, it might affect your eligibility. Lenders often use the debt-to-income ratio measure to assess whether you can afford additional debt.
Income: Capital One will also check your income and employment. This will also determine the credit limit they will offer.
To check your eligibility for a balance transfer as an existing customer, you'll need to log in to your Capital One online account and follow these steps.
Select the credit card account where you want to transfer the balance.
Go to "Balance Transfer."
If a balance transfer offer is visible, you are eligible.
Always remember that the specific eligibility criteria and the process might vary, so be sure to verify the current terms directly from Capital One's official website.
How to do a Balance Transfer with Capital One
Carrying out a balance transfer is pretty straightforward. Once you've checked your eligibility by selecting the credit card and selecting the offer, you need to verify your account. Once this is verified, you have to:
1
Input Account Information
Input the credit card information of the account from which you want to transfer the balance.
2
Confirm Amount Details
You will have the option to choose a partial or full balance transfer. Note that the amount cannot exceed your available credit limit, including balance transfer fees.
3
Confirm Transfer Request
Be sure to check the terms and conditions before confirming the transfer.
Alternatively, you can request a balance transfer during the credit card application process. Remember, the approval of the card and balance transfer will depend on your creditworthiness and other financial factors. It's a good idea to check your credit score before applying. Be sure to have all relevant documents handy for any questions Capital One might have.
MONEYGEEK EXPERT TIP
If you get a balance transfer card that earns rewards, you may end up unintentionally paying interest on your purchases. Some banks apply payments in excess of the minimum due to the 0% APR promo offers instead of your regular purchases. Contact your bank to ensure that they apply the payments appropriately. — Lee Huffman, credit card expert at BaldThoughts.com
How Long Does a Balance Transfer Take With Capital One?
Once the review process is completed and your application is approved, Capital One will initiate the actual transfer of your balance. This may take between three and 14 days. The duration depends on several factors, including the financial institutions involved and the specifics of the transfer itself.
It's important to note that you are still responsible for the balance on your old card during this period. To prevent any possible late fees or negative impacts on your credit score, continue making regular payments on your old card until you have received confirmation from Capital One that the transfer has been completed.
What to Know Before Requesting a Balance Transfer With Capital One
As you consider doing a balance transfer with Capital One, there are some key points to keep in mind:
Balance transfers are typically subject to a limit, which might be less than your total credit limit. Also, remember that Capital One might charge a balance transfer fee — a small percentage of the transferred amount.
Applying for a new credit card to perform the balance transfer can lead to a temporary dip in your credit score, as Capital One will likely do a hard credit inquiry.
You cannot transfer balances from one Capital One credit card to another.
Balance transfers do not earn cash back, reward points or miles.
Next Steps
Knowing how balance transfers with Capital One work can help you handle your money better. It's a great way to keep track of what you owe and could save you some money on interest. Remember, the smart money moves you make today can help make your future brighter and more secure.
FAQs About Capital One Balance Transfers
We've outlined the key points on Capital One balance transfers for you, yet we understand that you may still have some unique or additional inquiries. We've assembled a list of the most frequently asked and helpful questions about Capital One balance transfers to assist you in making the right decision.
Read more about Credit Cards
About Rajiv Baniwal
---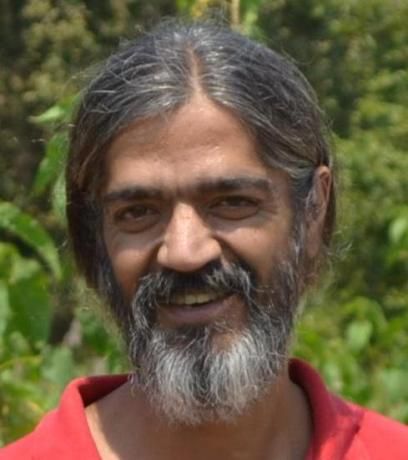 ---