A balance transfer with Bank of America allows you to shift your credit card debt onto a Bank of America card, potentially at a lower interest rate. This move can lower the total amount of interest you'll pay on your balance, saving you money in the long run. But it's important to note that extra costs, such as balance transfer fees, could be involved. Also, be aware that the lower interest rate is often introductory, lasting for a set period before a higher rate kicks in. Be sure to factor in these considerations when planning your transfer.
KEY TAKEAWAYS
Bank of America offers several credit cards with introductory 0% APR offers.
The 0% APR balance transfer offers can last 18 months.
Bank of America balance transfers require a 3% balance transfer fee.
Eligibility for a Balance Transfer With Bank of America
Bank of America will examine several factors to determine whether you're eligible for a balance transfer or a balance transfer card.
Credit score: The critical factor is your credit score. A higher score generally increases your chances of approval, as it demonstrates a history of timely payments and responsible borrowing. If you're unsure about your credit score, Bank of America and other credit bureaus offer services to check it.
Current debts: Your existing debt can also impact your eligibility. If your current credit card balances are too high or you've previously defaulted on payments, this could hinder your ability to perform a balance transfer with Bank of America.
Income: Bank of America will also check your income or employment information.
If you're not a Bank of America customer, you'll need to apply for a Bank of America credit card first. Visit the Bank of America website, select the credit card that best suits your needs and apply online.
How To Do a Balance Transfer With Bank of America
Irrespective of whether you wish to transfer a balance to a new or existing Bank of America credit card, you may begin the process online. If you plan to get a new card, you may provide your balance transfer details during the application process. If you have an existing Bank of America card, you'll need to log in to Bank of America's online platform. In both cases, you'll need to provide the card number of the card you wish to transfer the balance from and the amount you want to move.
Submitting a balance transfer request over the phone is also an option for existing Bank of America cardholders. In this case, you need to call the number on the back of your card.
Upon submitting your request, Bank of America will review it, which could take a few days. You'll be notified about the status of your request, so keep an eye on your email or account notifications.
MONEYGEEK EXPERT TIP
Although balance transfer cards charge a 3%-5% fee, the interest savings is often well worth it. The longer your 0% APR lasts, the lower the effective annual interest rate that you're paying. Ideally, you'll find a low balance transfer fee and a long-term promotional rate. — Lee Huffman, credit card expert at BaldThoughts.com
How Long Does a Balance Transfer Take With Bank of America?
Processing a balance transfer typically requires anywhere between two to four business days, stretching up to 14 days for new credit cards. This processing time may vary depending on several factors, such as the financial institutions involved, the details of the accounts involved and the volume of transactions being processed at a given time.
While the balance transfer is under process, continue making at least the minimum payments to your current creditors. This is essential to ensure that your accounts remain in good standing until the balance transfer is fully processed and registered as a payment on those accounts.
Neglecting to make these payments could lead to unnecessary financial complications such as late fees, additional interest charges or negative impacts on your credit score.
What To Know Before Requesting a Balance Transfer With Bank of America
When initiating a balance transfer with Bank of America, there are a few key points you should keep in mind to ensure the process is as smooth as possible:
Bank of America offers several credit cards with 0% APR for up to 21 months with a 3% balance transfer fee. Be sure to check the available offers.
There's typically a limit on the amount you can transfer. This is usually determined by the credit limit on your new card.
A balance transfer can have a short-term impact on your credit score due to the hard credit inquiry.
You cannot transfer a balance between Bank of America credit cards.
You should make balance transfers within the first 60 days of opening your account. This period is when promotional offers, such as low or 0% interest rates, usually apply.
Next Steps
A balance transfer can be a savvy financial move if done correctly. But, it's important to understand the process, necessary documents, approval timeline and any potential costs involved. By taking the time to familiarize yourself with these elements, you'll be better positioned to make the most of this debt management strategy.
FAQs About Bank of America Balance Transfers
We've compiled a list of frequently asked questions about Bank of America balance transfers. These should help resolve any lingering questions or uncertainties you might have on the topic.
About Rajiv Baniwal
---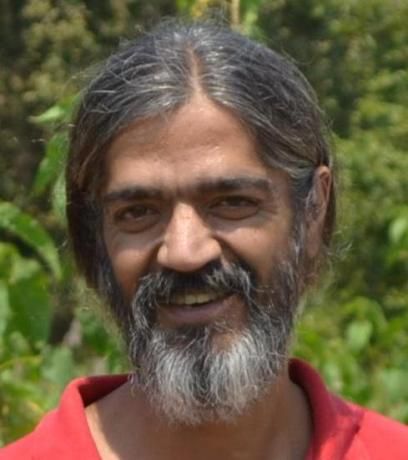 ---