Balance transfers with American Express can help you save on interest costs and pay off your debt faster. Be mindful, though, of potential costs. There's typically a fee for each transfer, usually around 3% of the amount or $5, whichever is higher. Amex balance transfer cards often offer an introductory interest rate — sometimes even 0% which usually lasts for 12 or 15 months, helping you realize substantial savings.
Despite being a popular choice for consumers worldwide, the specifics of executing a balance transfer with American Express can often be unclear. In this article, we'll explain what a balance transfer is, how it works with American Express and some important things you should consider before making a balance transfer.
KEY TAKEAWAYS
Balance transfers with American Express can take up to six weeks.
Be mindful of potential fees, commonly around 3% of the total transfer amount.
Eligibility for a Balance Transfer with Amex
American Express has certain eligibility criteria for balance transfers. Understanding these can help you determine if an Amex balance transfer is viable.
Firstly, not all American Express cards offer the balance transfer feature. You'll need an eligible American Express balance transfer card to proceed. Also, balance transfers between American Express cards and affiliates are not possible.
Next, let's talk about credit scores. Good to excellent credit scores often stand a better chance of approval for a balance transfer. This means a score above 670. However, even if your score is below this, don't fret. Each application is evaluated individually, considering several factors, not just credit scores. Existing debts, income and financial stability also play a significant role. If your debt-to-income ratio is high, this could impact your eligibility.
Clicking on this should give you a clear indication of your eligibility status. Remember, checking your eligibility won't impact your credit score. It's always best to check before initiating the balance transfer process to ensure you meet all of American Express's requirements.
How To Do a Balance Transfer With American Express
A balance transfer with American Express can be straightforward if you have all the necessary information. Let's walk you through the steps:
1
Choose an Eligible Amex Card
Not all Amex cards offer balance transfer options, so you'll need to pick one that does. You can find this information on the American Express website or by contacting customer service.
2
Apply for the Card
Once you've picked a balance transfer credit card, apply for it. You'll need to provide your personal information, employment details and financial situation.
3
Request a Balance Transfer
After your card application is approved, you can initiate the balance transfer. This can be done online or over the phone. You'll need to provide the account details of the credit card from which you wish to transfer the balance.
4
Wait for Approval
Once you've requested the transfer, Amex will review your request. This includes confirming the details of the card from which you're transferring the balance.
For those who are not current Amex customers, the process begins with opening an American Express account. Apply for an eligible Amex balance transfer card, providing the necessary information such as your name, address, Social Security number and income details.
Remember, eligibility isn't guaranteed and is determined by a number of factors, including your credit score, income and overall financial stability.
How Long Does a Balance Transfer Take With American Express?
When you initiate a balance transfer to your new American Express card, the request goes through an approval process to ensure the validity of the transaction and its compliance with its policies. This approval process typically takes between five to seven business days.
However, there might be instances where further review or information is required to validate the request. In these cases, the approval process could extend beyond the usual timeframe.
Once approved, the transfer of the balance from your old card to the new one begins. This is not an immediate process. The timeline for this phase varies, but it may take up to six weeks for the transferred balance to appear on your new Amex card. Various factors, such as the banks involved and the nature of the transaction, can influence this timeline.
It's important to note that while the balance transfer is in process, you should continue making payments on your old card. Until the transfer is completed, your old card issuer considers you responsible for the balance. Not making these payments can result in late fees, penalties and a potential impact on your credit score.
What to Know Before Requesting a Balance Transfer
When managing a balance transfer keeping a few key points in mind can ensure the process goes smoothly and you make the most of this financial strategy:
Amex limits the amount you can transfer, which may be up to your credit limit or a predetermined amount, depending on your specific card terms.
Expect to pay a balance transfer fee, usually around 3% of the total amount you're transferring or $5, whichever is higher.
Applying for a new card could temporarily lower your credit score due to the hard inquiry. However, reducing your credit utilization through a balance transfer could boost your score in the long run.
If you currently have or have previously owned an American Express balance transfer card, you may not be eligible for the 0% introductory APRs and plan fees. American Express also considers the number of cards you've opened and closed, among other factors, when determining your eligibility for these introductory offers.
Balance transfers are approved only from accounts in your name and must be requested within 60 days of account opening.
Your eligible balance transfer amount must be at least $100 but must not exceed $7,500 or your credit limit.
You can make up to two balance transfer requests, each containing transfers from up to four accounts in your name.
Not all accounts are eligible for balance transfers, and Additional Card Members cannot request or authorize balance transfers.
Credit Card Tips After Balance Transfer
After the transfer, it's important to manage your credit cards effectively:
Avoid adding charges to the new card as payments might go towards those instead of the transferred balance.
Aim to pay off the transferred balance during the low or 0% introductory rate period for maximum savings.
Pay at least the minimum amount due on your new Amex card every month on time to avoid hefty interest charges.
By consistently making payments on time, you can take full advantage of the introductory rate, potentially saving on interest charges. If you successfully pay off the balance before the introductory rate expires, you'll avoid any interest at the card's standard rate, maximizing your savings and putting yourself in a great financial position.
Next Steps
Leveraging balance transfers with American Express can significantly improve your financial landscape. With a clear understanding of the process, it's time to assess your eligibility, gather the necessary documents and formulate a smart repayment plan. Such a direct and focused approach ensures you fully utilize this financial tool to achieve your goals.
FAQs About American Express Balance Transfers
Read more about Credit Cards
About Rajiv Baniwal
---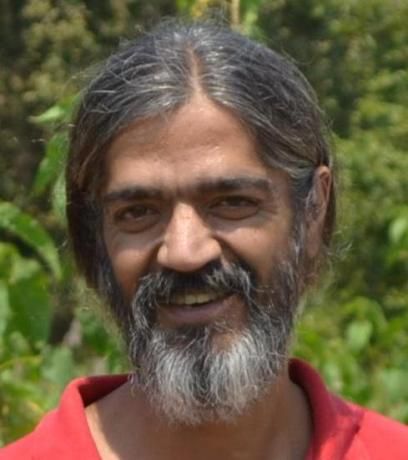 ---