How long a balance transfer takes from one credit card to another depends on the issuer of the card to which you're transferring a balance. While most card providers process balance transfers in two days to three weeks, some may take up to six weeks. Your card provider will typically give you an indication of the turnaround time in advance.
How Long Does a Credit Card Balance Transfer Take?
Balance transfers can take from two days to six weeks, depending on the card provider. Expect the whole process, from application to transfer, to last two to three weeks or more. This period might require an extra payment on your old card. Transfers using mailed checks are usually slower than electronic ones.
Using a new credit card for a balance transfer involves waiting for the issuer's approval. Some providers let you start the transfer immediately after approval, while others require a waiting period. This process adds extra days to your balance transfer process.
Average Length of Time for a Balance Transfer by Card Issuer
| Card Issuer | Average Time |
| --- | --- |
| American Express | Usually 5 to 7 days, but up to 6 weeks in some instances |
| Bank of America | Up to 2 weeks from account opening |
| Capital One | Usually 3 to 14 days |
| Chase | Usually 7 to 21 days |
| Citi | Usually 2 to 21 days |
| Discover | Up to 4 days for most transfers to existing Discover cards. New cardholders need to wait for 14 days from account opening to submit balance transfer requests. |
| U.S. Bank | Usually up to 14 days |
| Wells Fargo | Usually 5 to 21 days |
Why Is My Balance Transfer Taking So Long?
There are several factors why your balance transfer is taking longer than expected:
Card issuer's processing time: The time it takes the card issuer to approve and process a balance transfer can vary greatly. Some may do it within a few days, while others take several weeks.
New card approval: If you're transferring a balance to a new card, you'll need to account for the time it takes to approve the new card application.
Communication between providers: Once your balance transfer request is approved, the new card provider needs to coordinate with the existing card provider, which might add to the timeline.
Transfer method: Your transfer may take longer if you mail a check instead of using an electronic transfer.
External factors: Weekends, public holidays and financial institutions' operational hours can also affect the timeline.
Always inquire about your card issuer's estimated time frame before initiating a balance transfer.
While waiting for a balance transfer to go through, ensure you're making payments toward your credit card debt since your existing account may get billed again before the transfer completes. You must make timely payments to avoid late fees and a drop in your credit score.
How to Track or Follow Up on a Balance Transfer
If your balance transfer is not complete after the maximum time period indicated by your card provider, consider calling the issuer to check on its status. The representative you speak with should be able to tell you how much longer your balance transfer may take, and you might even learn what's holding it back.
Once you initiate the balance transfer process, you can check both credit card accounts to see if there has been a transfer of funds. Once the payment from your new card is processed on your old card's account, it will reflect as a normal credit card payment. As long it clears the outstanding balance in full, your account should show a $0 balance. The new credit card account, on the other hand, will reflect the transfer balance as a credit entry.
MONEYGEEK EXPERT TIP
Setting up automatic payments of the minimum balance due will keep both credit card accounts active and in good standing. This eliminates penalty APRs, negative marks on your credit and the premature end of 0% APR promotions. -- Lee Huffman, credit card expert at BaldThoughts.com
What Does "Request Held" Mean on a Balance Transfer?
Sometimes, when you get a new credit card and want to transfer a balance onto it, your issuer may put your request on hold. This pause is to confirm that you're not trying to transfer more debt than your new card's credit limit allows. If your issuer denies your transfer request because it's too high, you might be able to lower the amount and reapply.
Remember that you usually can't transfer a balance between two cards from the same company. Card issuers allow balance transfers to attract new customers, not to move existing debt around. The issuer will likely deny your request if you try to transfer a balance between two cards from the same company. Always check your card's terms and conditions to understand the rules.
Next Steps
If you plan to complete a credit card balance transfer, pay attention to the timing of any offers. If you're using a 0% APR offer, find out if there's any time limit before which you need to submit your balance transfer request. Keep an eye on your existing credit card account, too, because you need to keep up with payments until the balance transfer goes through. To select a suitable balance transfer credit card, compare your options across key parameters such as APRs, annual fees and rewards.
FAQs About Balance Transfer Timing
Knowing answers to other commonly asked questions about how long balance transfers take will put you in a better position to decide if this is a feasible option for you.
About Rajiv Baniwal
---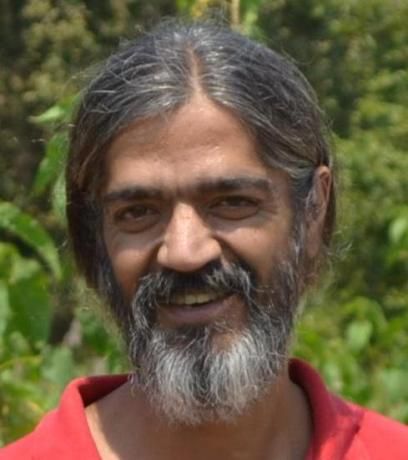 ---