When you're grappling with high-interest debt, deciding the right path for repayment is crucial. Two options that may come up in your research are balance transfers and personal loans.
If you plan to repay your existing credit card debt within a year or a year and a half, you may benefit from getting a credit card with a 0% APR offer on balance transfers. However, if you think it'll take longer, getting a personal loan with a low APR might be the better option.
Before making a decision, it's important to understand the differences between these debt repayment methods, their benefits and downsides and their ideal use cases.
KEY TAKEAWAYS
Balance transfer cards let you move your credit card debt to a new card, and they often feature a 0% introductory APR offer for six to 21 months.
Personal loans are fixed-term loans with set interest rates, and they can be used to pay different kinds of debts, not just credit cards.
The choice between balance transfer cards and personal loans depends on your debt type and amount, repayment time and credit score.
Balance Transfer Credit Cards: An Overview
A balance transfer credit card allows you to move your high-interest balance onto a new card that typically offers an introductory period of 0% interest. This essentially gives you a grace period to pay down your debt without accruing additional interest.
However, the zero-interest window isn't permanent. Once the promotional period ends, the credit card's standard interest rate will kick in. If you're considering this option, plan to pay off the balance during the introductory period so you can take advantage of the 0% interest rate.
Personal Loans: An Overview
In contrast, a personal loan is a fixed-term loan with a predetermined interest rate. It can be used for various purposes, including debt consolidation.
Unlike balance transfer cards, personal loans don't offer a zero-interest period. However, their interest rates are typically lower than those on credit cards.
Moreover, personal loans give you a clear debt repayment timeline. This means you'll know exactly how much you need to pay each month and when your debt will be fully repaid.
Balance Transfers and Personal Loans at a Glance
| | Balance Transfer | Personal Loan |
| --- | --- | --- |
| | Online, over the phone, in person | Online, over the phone, in person |
| | If you're capable of paying your credit card debt within six to 21 months | If you're consolidating credit card debt that'll take longer to repay |
| | Repay entire amount within a stipulated time period to avoid interest charges | Make fixed payments each month through the course of the loan term |
| Credit/Loan Amount Limits | Up to the card's available credit limit | |
| | 0% for six to 21 months; afterward, it follows the card's regular APR | No 0% offer, but the usual APR is often less than a credit card's |
| | Balance transfer fee: 3% to 5% of the transferred amount or a set amount by the issuer, whichever is higher | Loan origination fee: Up to 6% of the loan amount Prepayment penalty: Up to 5% of the loan amount |
Pros and Cons of a Balance Transfer Credit Card vs. Personal Loan
The decision of whether to go with a balance transfer or personal loan hinges on several factors, including:
INTEREST RATES
When it comes to interest rates, a balance transfer can shine if you're confident about paying off your debt within the zero-interest promotional period. However, if your repayment plan stretches beyond that period, a personal loan, with its typically lower, long-term interest rates, could offer better value.
LOAN AMOUNT
The size of your debt can be a determining factor in your decision. Balance transfer cards often have lower limits, which can make them less suitable for consolidating large amounts of debt. Meanwhile, personal loans usually offer higher limits, making them a viable option if you're dealing with a substantial debt load.
CREDIT REQUIREMENT
Your creditworthiness is a key factor in both scenarios. For balance transfer cards, the best offers with 0% interest are generally reserved for those with excellent credit. Personal loans, while still requiring a credit check, might be more accessible to individuals with good or even fair credit, providing more opportunities for a wider range of borrowers.
REPAYMENT TIMELINE
Your preference for a fixed or flexible repayment schedule can significantly influence your decision. If the idea of knowing exactly how much you'll pay each month and the precise date your debt will be fully repaid appeals to you, a personal loan could be the right choice. Conversely, if you're ready to tackle your debt aggressively within a shorter time frame, a balance transfer credit card can be an effective, money-saving tool.
CREDIT IMPACT
Each option carries potential implications for your credit score. Opening a new credit card to facilitate a balance transfer may lead to a temporary dip in your score due to the hard inquiry involved. On the other hand, while a personal loan can also influence your credit, as an installment loan, it may diversify your credit mix, which is generally seen as a positive by credit scoring models.
PURPOSE
The type of debt you hold can determine which option is more suitable. Balance transfer cards are ideally suited for consolidating credit card debts. Personal loans, however, offer more flexibility. They can be used for a variety of debts, from credit card balances to medical bills or other forms of unsecured debt. Understanding your debt landscape can help you decide the best course of action.
Navigating Larger Debts: Personal Loan or Balance Transfer?
When you're grappling with a hefty amount of debt, the prospect of paying it off within a balance transfer card's zero-interest promotional period might seem intimidating. This timeframe, usually lasting between six to 18 months, can add pressure to a situation that's already stressful.
In this case, a personal loan can be a better option. It not only provides a longer repayment timeline of up to 60 months or more, but it also often features higher loan limits. This dual benefit affords you additional flexibility and breathing room on your path to becoming debt-free.
Next Steps
When it comes to the decision of a balance transfer vs. personal loan, it all depends on your unique circumstances. Evaluate your financial situation, consider your repayment capacity and choose the option that aligns with your financial goals.
Whether you opt for a balance transfer credit card or a personal loan, the choice should lead you toward financial freedom and a healthier credit profile.
FAQs About Balance Transfer vs. Personal Loan
Here are answers to some common debt management questions to help you understand the differences between balance transfers and personal loans.
About Grace Pilling
---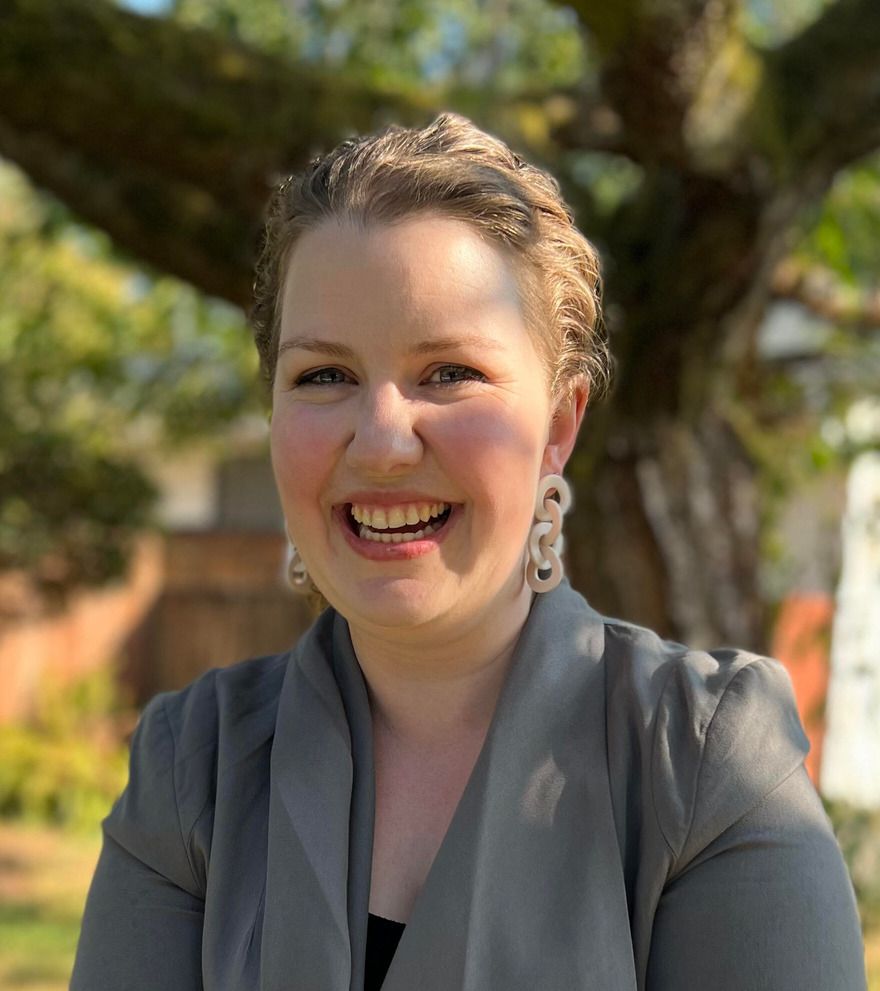 ---