Whether you're dealing with a medical emergency, consolidating high-interest debt or seizing a time-sensitive investment opportunity, a personal loan offers the flexibility to cover a wide range of expenses without the constraints of purpose-specific loans like mortgages or auto loans.
MoneyGeek's analysis found that Truist offers the best personal loans in Virginia. Borrowers with bad credit may get the best loans from Upstart, while those with good credit may consider SoFi. Upgrade provides the best rates for debt consolidation loans, while we recommend Best Egg for home improvement loans.
Best Overall

---

8.14% to 18.99%

APR Range

None

Minimum Credit Score

$3,500 to $50,000

Loan Amount Range

6 to 60 months

Repayment Terms

Next Day

Time to Receive Funds

---
Best for Bad Credit

---

6.4% to 35.99%

APR Range

300

Minimum Credit Score

$1,000 to $50,000

Loan Amount Range

3 or 5 years

Repayment Terms

1 business day

Time to Receive Funds

---
Best for Good Credit

---

8.99% to 25.81% (with all discounts)

APR Range

680

Minimum Credit Score

$5,000 to $100,000

Loan Amount Range

12 to 60 months

Repayment Terms

2 Days

Time to Receive Funds

---
Best for Debt Consolidation

---

8.49% to 35.99%

APR Range

Undisclosed

Minimum Credit Score

$1,000 to $50,000

Loan Amount Range

24 to 84 months

Repayment Terms

Within a day

Time to Receive Funds

---
Best for Home Improvement

---

8.99% to 35.99%

APR Range

Undisclosed

Minimum Credit Score

$2,000 to $50,000

Loan Amount Range

36 to 60 months

Repayment Terms

Next Day

Time to Receive Funds

---
Understanding Personal Loans
Personal loans are versatile financial instruments that can be tailored to meet various needs. While they're often the go-to option for emergencies like medical bills, they're also commonly used for planned expenses such as home improvements, debt consolidation and even financing a dream vacation. The flexibility in their application makes them a popular choice for those who need funds for multiple purposes.
Personal loans offer either fixed or variable interest rates. Fixed rates make budgeting easier, as your monthly payments remain constant throughout the loan term. Variable rates, on the other hand, fluctuate based on market conditions, which could mean lower payments if rates drop but also the risk of higher payments if rates climb.
Applying for a personal loan involves lenders scrutinizing several factors to determine your eligibility and the loan terms. Your credit score is often the first criterion they look at. Income stability is another crucial factor, as lenders want to ensure you have the means to make consistent payments. Finally, your debt-to-income ratio, which compares your monthly debt payments to your income, can also influence the loan amount and interest rate you're offered.
Types of Personal Loans Available in Virginia
When exploring personal loan options, you'll discover various loan types designed to meet distinct financial needs. Each comes with its own features, advantages and considerations. Here's a breakdown to help you understand your options:
Pros and Cons of Personal Loans
When considering a personal loan, understanding its advantages and disadvantages can help you make an informed decision that aligns with your financial goals and current situation. Below, we outlined some of these key factors:
| Pros | Cons |
| --- | --- |
| Flexible usage: You're not restricted to using the loan for a specific purpose, offering financial freedom. | Risk of overborrowing: The ease of obtaining a personal loan can lead to borrowing more than you actually need. |
| Quick approval process: Many lenders offer rapid approval, getting you the funds you need in a short timeframe. | Risk of asset loss: Secured personal loans put your collateral, like a car or home, at risk if you default. |
| No collateral required for unsecured loans: Unsecured personal loans don't require you to risk any assets, providing peace of mind. | Prepayment penalties: Some lenders charge fees if you pay off the loan early, limiting your flexibility. |
| Potential for lower interest rates: With a good credit score, personal loans can offer lower interest rates than credit cards. | Credit score impact: Failing to make timely payments can adversely affect your credit score. |
Where to Get Personal Loans in Virginia
The personal loan lending landscape is diverse, offering a range of options to suit various needs and preferences. Each type of lender comes with advantages and disadvantages, which can significantly impact the terms of your loan.
Traditional banks: Traditional banks often offer in-person consultations, allowing for a more personalized service experience. However, they may have stricter eligibility criteria and longer approval times than other lenders.
Online lenders: Online lenders are known for their quick approval and disbursement processes, making them ideal for urgent financial needs. On the other hand, they may charge higher interest rates, especially if you have a less-than-stellar credit score.
Credit unions: Credit unions typically offer lower interest rates and more flexible terms, especially if you're a member. However, they may have fewer loan products to choose from, plus you usually need to be a member to apply for a loan.
How to Get the Best Personal Loan in Virginia for You
The average personal loan debt in Virginia is $16,765. Residents often turn to personal loans for various reasons, including consolidating debt, covering emergency expenses or making significant purchases.
If you're a Virginian considering this financial route, knowing how to find and apply for the best personal loan for your needs is key. Here's a step-by-step guide to help you through the process:
1
Evaluate your financial situation
Before starting your loan application, take a comprehensive look at your financial health. Check your credit score, as it will significantly influence the interest rates you're offered, and calculate your debt-to-income ratio to understand how much additional debt you can comfortably take on. Finally, review your monthly budget to determine what kind of repayment schedule is feasible for you.
2
Identify the loan's purpose
Knowing why you need the loan will guide you in determining the loan amount and terms you should aim for. Whether it's for home renovation, medical bills or debt consolidation, the purpose will also influence the lender's decision. Some lenders specialize in specific types of loans, so this information can help you narrow down your options.
3
Explore lender options
In Virginia, you'll find a variety of lenders offering personal loans, including traditional banks, online lenders and credit unions, each with different eligibility criteria, interest rates and loan terms. Research multiple lenders to get a sense of the market and read customer reviews to gauge the lenders' quality of service. Don't forget to consider any existing relationships you have with financial institutions, as they may offer special terms for current customers.
4
Prequalify and compare loan offers
Many lenders offer a prequalification process that involves a soft credit check, which won't impact your credit score. This gives you a preliminary idea of the loan terms you might qualify for. Once prequalified, compare offers from different lenders to find the most favorable terms. Look beyond just the interest rate; consider factors like repayment terms, fees and loan flexibility.
5
Gather necessary documents
Before submitting your application, you'll need to gather various documents. These often include proof of income, employment verification and recent tax returns. Some lenders may also require additional financial statements or documentation based on the loan's purpose. Having these documents ready in advance can expedite the application process.
6
Submit the loan application
Once you've chosen a lender and gathered all necessary documents, it's time to formally apply. This usually involves a hard credit check, which can temporarily lower your credit score. Be accurate and thorough when filling out the application to avoid any delays or denials. Submit the application and the required documents and await the lender's decision.
7
Read the fine print
If your application is approved, you'll receive a loan agreement outlining the terms and conditions. Take the time to read this document carefully. Pay close attention to details like the annual percentage rate (APR), late fees and any prepayment penalties. Don't hesitate to ask the lender for clarification if something is unclear.
8
Finalize the loan
After thoroughly reviewing the loan agreement and ensuring you're comfortable with the terms, you can finalize the loan. This often involves signing the agreement and providing any last-minute documents the lender may require. Once the loan is finalized, the funds will typically be disbursed into your account within a few business days, depending on the lender.
Alternatives to Personal Loans
While personal loans are a popular choice for many financial needs, they're not the only option available. Other alternatives might be more suitable or offer better terms depending on your situation. These include:
Credit cards: Credit cards offer the convenience of immediate access to funds, making them useful for smaller, short-term expenses. However, they often come with higher interest rates, which can accumulate quickly if you carry a balance.
Home equity loan: A home equity loan allows you to borrow against the value of your home, often at a lower interest rate than a personal loan. But remember, your home serves as collateral, putting it at risk if you default on the loan.
401(k) loans: Borrowing from your 401(k) can be quick and doesn't require a credit check, but it comes with its own set of risks, including potential tax penalties and the impact on your retirement savings.
Peer-to-peer lending: This option connects individual borrowers with individual investors, often resulting in more flexible terms and conditions. However, interest rates can vary widely, and there's usually an origination fee involved.
FAQ
Your options for the best personal loans in Virginia can change depending on your particular needs and borrower profile. We answered some frequently asked questions about personal loans to provide you with more valuable insight.
METHODOLOGY
We assessed more than 30 personal loan lenders using 35+ individual data points across six key categories: loan affordability, accessibility, flexibility, customer service, consumer friendliness and lender transparency.
Within each ranking criteria category, we took into account several individual data points that we feel carry the most weight when choosing a personal loan lender. These include available loan amounts, APR ranges, minimum credit score and income requirements, disbursement time and application fees.
MoneyGeek values you, the consumer, so we also considered each lender's customer support, business ratings and additional features that could improve your experience — including mobile apps, payment options and prequalification.
With your best interest in mind, we selected our top picks after careful consideration and calculation. Our personal loan recommendations and expert tips are meant to help you make the best decision when choosing a lender that meets your particular needs.
Personal Loans
Personal Loans
About Christopher Boston
---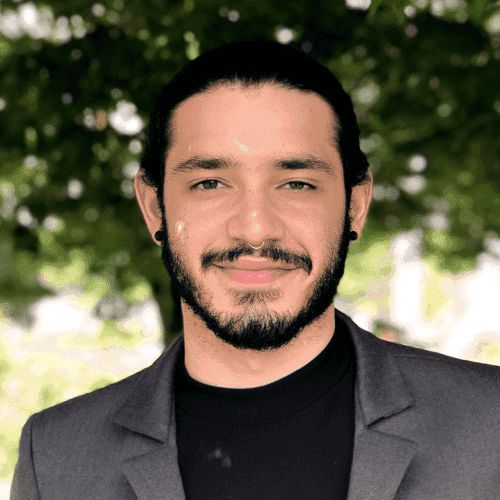 ---