Have you ever found yourself in a situation where you need to make a large purchase but don't have the funds readily available? Personal loans can bridge that gap. They offer a structured way to finance everything from a wedding to emergency medical expenses, often at interest rates that are more favorable than those of credit cards. Plus, they come with fixed repayment schedules, giving you a clearer roadmap to becoming debt-free.
In Utah, your particular needs and borrower profile significantly determine the best personal loans for you. LightStream is MoneyGeek's top pick for the best overall lender. Upstart is the best option for borrowers with bad credit, whereas SoFi is ideal for those with good credit. Upgrade is recommended for debt consolidation loans, and Best Egg is preferable for home improvement loans.
Best Overall

---

7.49% to 25.49%

APR Range

Undisclosed

Minimum Credit Score

$5,000 to $100,000

Loan Amount Range

24 to 144 months

Repayment Terms

Same day funding possible

Time to Receive Funds

---
Best for Bad Credit

---

6.4% to 35.99%

APR Range

300

Minimum Credit Score

$1,000 to $50,000

Loan Amount Range

3 or 5 years

Repayment Terms

1 business day

Time to Receive Funds

---
Best for Good Credit

---

8.99% to 25.81% (with all discounts)

APR Range

680

Minimum Credit Score

$5,000 to $100,000

Loan Amount Range

12 to 60 months

Repayment Terms

2 Days

Time to Receive Funds

---
Best for Debt Consolidation

---

8.49% to 35.99%

APR Range

Undisclosed

Minimum Credit Score

$1,000 to $50,000

Loan Amount Range

24 to 84 months

Repayment Terms

Within a day

Time to Receive Funds

---
Best for Home Improvement

---

8.99% to 35.99%

APR Range

Undisclosed

Minimum Credit Score

$2,000 to $50,000

Loan Amount Range

36 to 60 months

Repayment Terms

Next Day

Time to Receive Funds

---
Understanding Personal Loans
Personal loans are financial instruments that can be tailored to meet a variety of needs. Whether you're looking to pay off existing debts at a lower interest rate, make a large purchase or cover unexpected medical costs, personal loans offer flexibility. This makes them a favored option for many.
How a personal loan works is relatively simple but offers room for customization. You receive the entire loan amount upfront, which you are then obligated to repay over a set period. The interest rates can be fixed, providing you with the stability of consistent payment amounts, or they can be variable, which may offer the opportunity for lower monthly costs if market conditions are favorable.
When you're in the market for a personal loan, it's essential to know that lenders consider various factors beyond just your credit score. Your income level, employment stability and debt-to-income ratio can all influence the terms you're offered. Being aware of these factors can help you present a stronger application and secure a loan that aligns with your financial goals.
The Types of Personal Loans Available in Utah
When shopping for a personal loan, you'll encounter a variety of options tailored to different financial needs and circumstances. Understanding the nuances of each type can help you make an informed decision.
Pros and Cons of Personal Loans
Taking out a personal loan is a significant financial decision that comes with its own set of advantages and disadvantages. Being aware of them is essential for making a choice that aligns with your financial objectives.
| Pros | Cons |
| --- | --- |
| Quick funding: Some lenders can disburse funds as quickly as the same day you're approved. | Risk of accumulating debt: Taking out a personal loan is straightforward, but it can lead to you accumulating more debt than you can handle. |
| No need for collateral: Most personal loans are unsecured, meaning you don't have to offer any assets. | Fees for late payment: Making late payments can incur additional fees. |
| Predictable monthly payments: Fixed-rate loans offer the same monthly payment amount. | Limited borrowing amounts: Some lenders may impose limits on your maximum loan amount, which might not cover your needs. |
| Flexibility in loan purpose: Personal loans can be used for a variety of purposes, from debt consolidation to home repairs. | High interest for bad credit: Having a low credit score typically results in higher interest rates. |
| Opportunity for lower interest rates: A strong credit profile can secure you a loan with interest rates lower than most credit cards. | |
Where to Get Personal Loans in Utah
Searching for a personal loan involves navigating through a landscape of various lenders, each offering unique benefits and drawbacks. Understanding the nuances of different financial institutions can help you make a more informed financial decision.
Traditional banks: Traditional banks offer the reliability of a long-standing institution and may offer better rates to existing customers as part of a broader financial package. However, they often have more rigid application processes that can be time-consuming.
Online lenders: Online lenders excel in quick approvals and disbursements, making them ideal for urgent financial needs. However, they may not offer the same level of customer service as traditional banks or credit unions.
Credit unions: Credit unions often have a more personalized approach to lending, with the flexibility to negotiate terms. However, their membership requirements can be restrictive, limiting accessibility for some potential borrowers.
How to Get the Best Personal Loan in Utah for You
Utah's average personal loan debt is $21,086. Residents often take out personal loans to address a variety of needs, such as tackling unexpected expenses, financing home improvements or consolidating high-interest debts.
If you're considering taking out a personal loan in Utah, follow our step-by-step guide below to navigate the process and find the best option for your needs.
1
Evaluate your financial situation
Begin by assessing your current financial situation, including your monthly income, essential expenses and any other financial obligations you may have. Your credit score is a pivotal factor that lenders will consider, so make sure you know where you stand. Draft a budget to determine how much you can afford to borrow and what kind of monthly repayments are manageable.
2
Identify the loan's purpose
Understanding the specific reason you need the loan is crucial, as it will guide you in selecting the most appropriate type of loan. Different purposes may come with other qualifying criteria and interest rates, so having a clear objective can help you find a loan that's tailored to your needs. Having a purpose will also help you identify the exact loan amount you require.
3
Explore lender options
Investigate the types of lenders available to you, such as traditional banks, online lenders and credit unions. Each type of lender has its own pros and cons, so weigh these carefully based on what's most important to you — be it speed, customer service or lower interest rates. Consider checking for customer reviews and any regulatory actions against potential lenders to gauge their credibility.
4
Prequalify and compare loan offers
Many lenders offer a prequalification process that allows you to see estimated loan terms without impacting your credit score. Utilize this feature to compare loan offers from different lenders, focusing on interest rates, loan terms and any additional fees. Online comparison tools can be particularly helpful in evaluating multiple offers simultaneously.
5
Gather necessary documents
Compile all the required documentation, such as your proof of income, employment verification and credit history. Some lenders may also request additional financial documents like recent tax returns or bank statements. Keep these documents well-organized for easy uploading if you're applying online, and double-check all the information for accuracy to ensure a smooth approval process.
6
Submit the loan application
After you've chosen a lender and gathered all your documents, complete the loan application form. Be meticulous in providing accurate and complete information to avoid any hiccups in the approval process. Submit the application along with the required documents, either online or in-person, depending on the lender's requirements.
7
Read the fine print
Once you receive your loan offer, read through all the terms and conditions carefully. Pay special attention to any fees, penalties and the flexibility of the repayment schedule. If there are terms you're uncertain about, consult the lender for clarification. Remember, signing the loan agreement legally binds you to its terms, so ensure you fully understand what you're committing to.
8
Finalize the loan
If you're satisfied with all the terms, sign the loan agreement to complete the process. Some lenders may have a final verification step, such as a confirmation phone call or additional documentation. Once the loan is finalized, the lender will disburse the funds directly to you or the designated recipient, depending on the loan's purpose. Make a note of your repayment schedule and set up reminders to ensure you make all payments on time.
Alternatives to Personal Loans
If personal loans don't align with your financial goals, there are several other options you can consider.
Credit cards: Credit cards provide immediate access to funds, making them useful for urgent or unexpected expenses. However, they often come with high interest rates, making them expensive if you don't pay off the balance quickly.
Home equity loan: Securing a home equity loan can offer you a lower interest rate because your home acts as collateral. The risk, however, is that you could lose your home if you fail to make timely repayments.
401(k) loans: A 401(k) loan allows for quick access to funds without affecting your credit score. The downside is that it can hinder the growth of your retirement savings, potentially affecting your long-term financial stability.
Peer-to-peer lending: Peer-to-peer lending platforms offer a more individualized lending experience, often with more flexible terms. However, the interest rates can be variable and may be higher if your credit score isn't strong.
Frequently Asked Questions
Your options for the best personal loans in Utah are influenced by your particular needs and borrower profile. We answered some commonly asked questions about personal loans to help guide you through this financial decision.
METHODOLOGY
We assessed more than 30 personal loan lenders using 35+ individual data points across six key categories: loan affordability, accessibility, flexibility, customer service, consumer friendliness and lender transparency.
Within each ranking criteria category, we took into account several individual data points that we feel carry the most weight when choosing a personal loan lender. These include available loan amounts, APR ranges, minimum credit score and income requirements, disbursement time and application fees.
MoneyGeek values you, the consumer, so we also considered each lender's customer support, business ratings and additional features that could improve your experience — including mobile apps, payment options and prequalification.
With your best interest in mind, we selected our top picks after careful consideration and calculation. Our personal loan recommendations and expert tips are meant to help you make the best decision when choosing a lender that meets your particular needs.
Personal Loans
Personal Loans
About Christopher Boston
---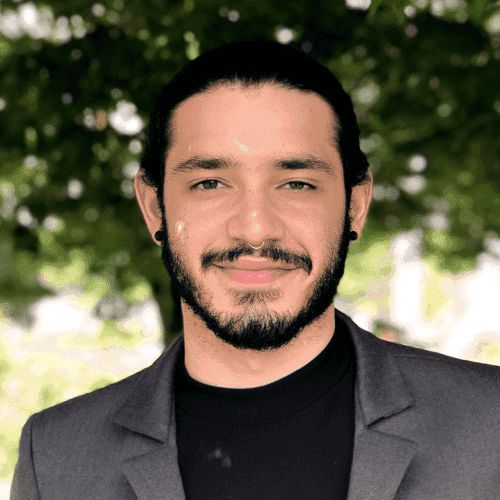 ---