A personal loan is a versatile financial tool designed to meet various financial needs, from consolidating existing obligations to tackling home renovations or covering unexpected costs. This flexibility makes it a go-to financial resource for navigating life's unpredictabilities.
The best personal loans in Oregon for you may vary based on your needs and borrower profile. LightStream is MoneyGeek's top pick for the best overall personal loans. Borrowers with bad credit should consider Upstart, whereas good credit borrowers may get the best deal from SoFi. Upgrade is the top lender for debt consolidation loans, while Best Egg is excellent for home improvement loans.
Best Overall

---

7.49% to 25.49%

APR Range

Undisclosed

Minimum Credit Score

$5,000 to $100,000

Loan Amount Range

24 to 144 months

Repayment Terms

Same day funding possible

Time to Receive Funds

---
Best for Bad Credit

---

6.4% to 35.99%

APR Range

300

Minimum Credit Score

$1,000 to $50,000

Loan Amount Range

3 or 5 years

Repayment Terms

1 business day

Time to Receive Funds

---
Best for Good Credit

---

8.99% to 25.81% (with all discounts)

APR Range

680

Minimum Credit Score

$5,000 to $100,000

Loan Amount Range

12 to 60 months

Repayment Terms

2 Days

Time to Receive Funds

---
Best for Debt Consolidation

---

8.49% to 35.99%

APR Range

Undisclosed

Minimum Credit Score

$1,000 to $50,000

Loan Amount Range

24 to 84 months

Repayment Terms

Within a day

Time to Receive Funds

---
Best for Home Improvement

---

8.99% to 35.99%

APR Range

Undisclosed

Minimum Credit Score

$2,000 to $50,000

Loan Amount Range

36 to 60 months

Repayment Terms

Next Day

Time to Receive Funds

---
Understanding Personal Loans
Personal loans can be valuable when navigating significant life events or unexpected financial challenges. Whether you're dealing with the costs of relocating for a new job or you need to replace a major home appliance that suddenly broke down, a personal loan can provide the immediate funds you require.
When it comes to the mechanics of a personal loan, they're often more user-friendly than one might expect. You get the entire loan amount upfront, which you repay in monthly installments. While most personal loans come with fixed interest rates, some lenders offer variable rates that fluctuate based on market conditions. If you're financially savvy and willing to take a calculated risk, opting for a variable rate could save you money if interest rates drop.
The application process for a personal loan involves a thorough evaluation by the lender. While your credit score is a key consideration, other factors like your employment stability, income level and debt-to-income ratio can also influence the lender's decision.
Types of Personal Loans Available in Oregon
If you're in the market for a personal loan, you'll discover various options tailored to different financial needs and circumstances. Understanding the characteristics of each can guide you toward a loan that's well-suited for you.
Pros and Cons of Personal Loans
Before you apply for a personal loan, it's important to consider both the advantages and disadvantages. A well-informed decision can help you achieve your financial goals, while a hasty one could lead to financial strain. Here's a balanced look at what to expect:
| Pros | Cons |
| --- | --- |
| Versatile fund usage: Whether it's an emergency medical bill or a home renovation, personal loans can be used for a variety of needs. | Variable rates can increase: Loans with variable rates are subject to market fluctuations, which could increase your payments. |
| No collateral for unsecured loans: Unsecured personal loans allow you to borrow without putting your assets at risk. | Prepayment penalties: Some lenders charge fees if you pay off your personal loan early. |
| Quick funding: Some lenders offer same-day or next-day funding, ideal for urgent needs. | Risk of accumulating more debt: Easy access to funds may tempt you to take on more debt than you can handle. |
| Can improve credit mix: Having different types of credit can positively impact your credit score. | Stringent eligibility criteria: Some personal loans have stringent eligibility requirements, making it difficult for those with lower credit scores to qualify. |
Where to Get Personal Loans in Oregon
The landscape of personal loan providers is varied, offering you a range of options. Each type of lender has distinct advantages that cater to different financial needs and personal preferences.
Traditional banks: With a long history and established reputation, traditional banks offer a sense of reliability and trustworthiness. They also often provide the option to bundle your loan with other financial products, potentially leading to discounts or better terms.
Online lenders: The agility of online lenders allows them to innovate, often resulting in more flexible loan options and terms. Their streamlined application processes can also mean faster approval times, getting you the funds you need more quickly.
Credit unions: Credit unions are known for their community focus, often resulting in a more personalized customer service experience. Their member-centric approach can also lead to more flexible loan terms and conditions.
How to Get the Best Personal Loan in Oregon for You
The average Oregon resident has a personal loan debt of $29,247. Residents often take out personal loans for many reasons, such as to cover unexpected medical expenses, make significant home repairs or even take a dream vacation.
If you're considering a personal loan in Oregon, here's a step-by-step guide to help you navigate the process:
1
Assess your financial situation
Start by obtaining a copy of your credit report and understanding your credit score, as this will be a key factor that lenders in Oregon will scrutinize. Calculate your debt-to-income ratio to get a sense of how much additional debt you can manage. Review your monthly budget to see how much you can allocate for loan repayments without straining your finances.
2
Determine the loan's purpose
Understanding why you need the loan will help you identify the most suitable loan product. For instance, if you're aiming to fund a home renovation, you might look for a loan allowing a longer repayment period to spread out the costs. If you're consolidating debt, the focus may be on finding a loan with a lower interest rate than your current debts. The purpose will also help you decide the ideal loan amount and repayment terms.
3
Research lender options
Oregon has a diverse lending landscape featuring traditional banks, online lenders and credit unions. Consider what you prioritize most in a lender, whether it's the ability to negotiate loan terms, the speed of the loan approval process or the quality of customer service. Online reviews and perhaps even recommendations from friends and family can offer additional insights into the lender's reputation and reliability.
4
Prequalify and compare loan offers
Prequalification gives you a ballpark idea of the loan terms you might qualify for without affecting your credit score. Use this information to compare loan offers from multiple lenders. Look beyond the interest rate; also consider the loan's total cost, including any fees and the flexibility of the repayment terms. This will help you determine the most financially sensible loan offer.
5
Gather required documents
Once you've selected a lender, you'll need to assemble the necessary documentation, including proof of income, such as recent pay stubs or tax returns, and identification, like a driver's license. Some lenders may also ask for additional financial statements or even a list of assets. Having these documents on hand can significantly speed up the application process.
6
Submit the loan application
The next step is to formally apply for the loan, often through an online application form. Make sure to fill out all the required fields accurately, as any errors or omissions can delay the approval process or even result in a declined application. After submitting, you'll usually receive a decision from the lender, which could range from immediate approval to a few business days for more complex cases.
7
Read the fine print
Upon receiving a loan offer, take the time to go through all the terms and conditions meticulously. Pay special attention to any additional fees, the exact interest rate and the specifics of the repayment plan. If there are any terms you don't understand or are uncomfortable with, consult the lender for clarification before accepting the offer.
8
Finalize the loan
Once you're satisfied with the loan terms and have ensured they align with your financial capabilities, you can proceed to finalize the loan. This usually involves signing a loan agreement and setting up your repayment schedule. Once the loan is finalized, the lender will disburse the funds, and you can begin using them for your intended purpose.
Alternatives to Personal Loans
While personal loans are a popular choice for many, they're not the only financial tool available for those in need of funds. Here are some other options you might consider:
Credit cards: Credit cards are a go-to for many due to their ease of use and immediate availability of funds. However, the high interest rates can make them a costly option if you're unable to pay off the balance quickly.
Home equity loan: Using your home as collateral can secure a home equity loan often at a much lower interest rate. But be cautious; if you default, you risk losing your home, which makes this a high-stakes option.
401(k) loans: This option allows you to tap into your 401(k) account for immediate needs. While it's convenient and doesn't require a credit check, you're essentially robbing your future self and may incur penalties if the loan isn't repaid promptly.
Peer-to-peer lending: This alternative allows you to borrow from individual investors via online platforms, avoiding the bureaucracy of traditional banks. However, your interest rate will be closely tied to your credit score, which can make this option less appealing for those with poor credit.
FAQ
Your specific needs and borrower profile will dictate the best personal loans in Oregon for you. To help you make an informed decision, we answered some frequently asked questions about personal loans below.
METHODOLOGY
We assessed more than 30 personal loan lenders using 35+ individual data points across six key categories: loan affordability, accessibility, consumer friendliness, customer service, flexibility and lender transparency.
Within each ranking criteria category, we took into account several individual data points that we feel carry the most weight when choosing a personal loan lender. These factors include APR ranges, available loan amounts, minimum credit score and income requirements, application fees and disbursement time.
MoneyGeek values you, the consumer, so we also considered each lender's customer support, business ratings and additional features that could improve your experience — including mobile apps, payment options and prequalification.
With your best interest in mind, we selected our top picks after careful consideration and calculation. Our personal loan recommendations and expert tips are meant to help you make the best decision when choosing a lender that meets your particular needs.
Personal Loans
Personal Loans
About Christopher Boston
---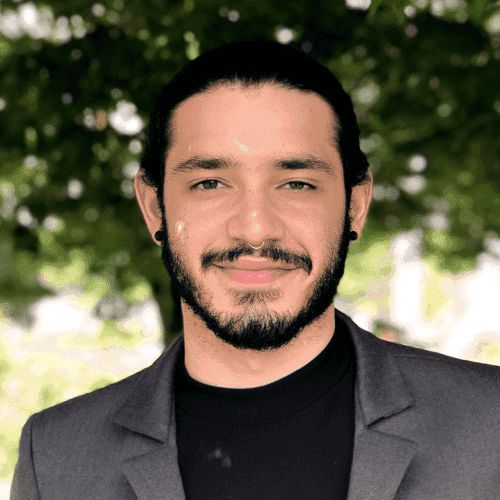 ---