Personal loans offer a flexible way to access funds for various needs, whether you're looking to consolidate existing debts, make home improvements or cover unexpected expenses. This makes them a versatile financial tool for navigating life's ups and downs. For instance, if you have a medical bill that your insurance doesn't fully cover, a personal loan can be a lifesaver
Depending on your unique needs and borrower profile, the best personal loan in Oklahoma for you could vary. MoneyGeek found that LightStream is the best overall personal loan lender. Upstart is the best at accommodating borrowers with bad credit, whereas SoFi is the top lender for those with good credit. Upgrade is worth considering for debt consolidation loans and Best Egg is recommended for home improvement loans.
Best Overall

---

7.49% to 25.49%

APR Range

Undisclosed

Minimum Credit Score

$5,000 to $100,000

Loan Amount Range

24 to 144 months

Repayment Terms

Same day funding possible

Time to Receive Funds

---
Best for Bad Credit

---

6.4% to 35.99%

APR Range

300

Minimum Credit Score

$1,000 to $50,000

Loan Amount Range

3 or 5 years

Repayment Terms

1 business day

Time to Receive Funds

---
Best for Good Credit

---

8.99% to 25.81% (with all discounts)

APR Range

680

Minimum Credit Score

$5,000 to $100,000

Loan Amount Range

12 to 60 months

Repayment Terms

2 Days

Time to Receive Funds

---
Best for Debt Consolidation

---

8.49% to 35.99%

APR Range

Undisclosed

Minimum Credit Score

$1,000 to $50,000

Loan Amount Range

24 to 84 months

Repayment Terms

Within a day

Time to Receive Funds

---
Best for Home Improvement

---

8.99% to 35.99%

APR Range

Undisclosed

Minimum Credit Score

$2,000 to $50,000

Loan Amount Range

36 to 60 months

Repayment Terms

Next Day

Time to Receive Funds

---
Understanding Personal Loans
Personal loans can be a strategic financial resource for accomplishing specific life goals or managing unexpected expenses. Whether you're looking to enhance your living space with a home renovation, consolidate multiple high-interest debt or even fund a medical procedure not covered by insurance, this loan type can offer the financial flexibility you need.
The mechanics of a personal loan are relatively simple but offer room for customization. You borrow a specific amount from a lender and agree to pay it back with interest over a set period. The repayment terms can often be adjusted to fit your budget, and some lenders even offer the flexibility of penalty-free early repayments. This means if you come into some extra money — say, from a tax refund — you can pay off the loan sooner and save on interest.
When you apply for a personal loan, lenders don't just look at your credit score; they perform a thorough financial assessment. Your employment history, for example, can play a role in the decision-making process. Lenders also consider your debt-to-income ratio and income level when evaluating your loan application.
The Types of Personal Loans Available in Oklahoma
When you're shopping for a personal loan, you'll find that there's more than one way to get the funds you need. Each type of loan comes with its own set of benefits and drawbacks. By understanding them, you can find the one that best suits your financial situation.
Unsecured personal loans: Unsecured personal loans are often the first choice for those who want to avoid offering up collateral. However, you'll likely face steeper interest rates as the lender has nothing to fall back on if you default.
Secured personal loans: If you're comfortable using an asset like your home as collateral, you could enjoy lower interest rates with secured personal loans. But if you can't make the payments, your asset is at risk.
Debt consolidation loans: Debt consolidation loans act like a financial organizer, consolidating various debts into one manageable monthly payment. If the new loan has a lower interest rate, you could also enjoy the perk of paying less over time.
Fixed-rate loans: Fixed-rate loans offer financial predictability with a constant interest rate. They're a good match for those who want to know exactly their monthly obligation.
Variable-rate loans: Variable-rate loans are for the financially adventurous, with interest rates that vary based on market conditions. You could save a bundle if you're good at timing the market.
Co-signed loans: If your credit history is sparse or spotty, having a financially secure co-signer can help you land a loan. If you miss payments, your co-signer's credit will take a hit.
Pros and Cons of Personal Loans
Personal loans offer a range of advantages, but they also come with their own set of disadvantages. It's essential to weigh these pros and cons carefully before diving into a loan agreement, as the right choice can either make or break your financial health. Here's a quick guide to help you evaluate:
| Pros | Cons |
| --- | --- |
| Versatility in loan usage: From consolidating debt to funding a wedding, the uses for a personal loan are nearly limitless. | Credit score impact: Missing even one payment can hurt your credit score. |
| Predictable monthly payments: Fixed-rate loans offer the same monthly payment amount, making it easier to plan your finances. | Risk of asset loss: Secured personal loans require collateral, which you could lose if you default on the loan. |
| Quick application process: Online lenders often provide instant decisions and quick disbursement of funds. | Hidden charges: Always read the fine print, as some loans include hidden fees that can add up. |
| Competitive interest rates: Shop around and you might find a personal loan with an interest rate lower than your credit card. | May encourage unnecessary spending: The convenience of a personal loan might tempt you to spend on non-essentials. |
Where to Get Personal Loans in Oklahoma
Searching for a personal loan can lead you down various paths, as there are multiple types of lenders to consider. Each comes with its own advantages and knowing what these are can guide you to the lender that best suits your situation.
Traditional banks: One of the key benefits of traditional banks is their comprehensive range of financial services, from checking accounts to investment products, allowing you to consolidate your financial dealings. Plus, they often have robust customer service, including physical branches where you can seek advice.
Online lenders: Online lenders excel in convenience, with platforms designed for easy navigation and user experience. Many also cater to specific credit profiles, offering loans tailored to your financial situation.
Credit unions: These not-for-profit institutions often offer more lenient lending criteria, making them a good option for those with less-than-perfect credit. They also offer financial education resources to help you make smarter financial decisions.
How to Get the Best Personal Loan in Oklahoma for You
Oklahoma's average personal loan debt stands at $18,669. Residents commonly seek personal loans for many reasons, such as tackling unexpected medical bills, consolidating credit card debt, or financing home improvements.
If you're considering taking out a personal loan in Oklahoma, it's essential to understand the steps involved in finding and applying for the best option. Here's a step-by-step guide to help you through the process:
1
Assess your financial situation
First, get a clear picture of your financial health by checking your credit report for any discrepancies; ensure you understand your credit score, as it's a pivotal factor that lenders will evaluate. Create a monthly budget that includes all your income streams and expenditures to determine how much you can comfortably repay. This will help you avoid overextending yourself financially. Use this information to identify a loan that best aligns with your financial standing.
2
Determine the loan's purpose
Having a clear objective for the loan will guide you in selecting the most appropriate type of loan. For example, if you plan to consolidate debts, you'll want a loan with a lower interest rate than your existing debts to make the consolidation worthwhile. Your loan's purpose will also guide you in deciding the appropriate loan amount and repayment structure.
3
Research lender options
Oklahoma offers a mix of traditional banks, online lenders and credit unions for personal loans. Consider what aspects are most crucial for you in a lender, such as the speed of approval, customer service quality or the flexibility of loan terms. Online reviews and financial forums can provide insights into customer satisfaction and lender reliability.
4
Prequalify and compare loan offers
Many lenders allow you to prequalify for a loan, giving you a rough idea of the terms you might receive without affecting your credit score. Use this information to compare loan offers from different lenders, focusing not just on the interest rate but also on other terms like fees, loan limits and repayment flexibility. This comparative analysis will help you identify the best loan for you.
5
Gather required documents
After deciding on a lender, prepare all the necessary documentation for the loan application. This usually includes proof of income, such as W-2 forms or tax returns, and identification documents like a state ID or driver's license. Some lenders may also require additional financial statements or proof of assets. Having these documents ready can streamline the application process and speed up approval.
6
Submit the loan application
The application form is your official request for the loan and can often be completed online for most lenders. Ensure the information you provide is accurate and verifiable, as discrepancies can lead to delays or disqualification. Once you're confident everything is in order, submit the application and await the lender's decision, which could range from immediate approval to a few business days.
7
Read the fine print
Upon receiving a loan offer, take the time to read through all the terms and conditions meticulously. Be on the lookout for hidden fees, the exact annual percentage rate (APR) and the specifics of the repayment schedule. If there are any terms you need help understanding, feel free to contact the lender for clarification.
8
Finalize the loan
After thoroughly reviewing and being satisfied with the loan terms, you can proceed to finalize the agreement. This usually involves signing the loan contract and setting up your repayment method. Once the loan is finalized, the lender will disburse the funds, and you can begin utilizing them for your intended purpose.
Alternatives to Personal Loans
Personal loans are just one avenue for securing the funds you need; other financial instruments may better suit your circumstances. Let's take a look at some of these alternatives:
Credit cards: Ideal for emergencies or smaller purchases, credit cards give you the flexibility to pay over time. However, the convenience comes at a cost, as interest rates can be quite high, especially if you only make minimum payments.
Home equity loan: Leveraging the equity in your home can offer you a sizable loan amount at a lower interest rate. However, the downside of home equity loans is that you're putting your home on the line, which could be risky in an unstable housing market.
401(k) loans: A 401(k) loan allows you to borrow from your retirement savings, often without needing a credit check. While this can be a speedy way to get cash, failing to repay the loan on time could result in tax penalties and diminish your retirement savings.
Peer-to-peer lending: This modern lending option connects borrowers directly with individual lenders through online platforms. It offers lower interest rates for those with good credit but can be more expensive for those with less-than-stellar credit histories.
Frequently Asked Questions
Your best option for personal loans in Oklahoma depends on your needs and borrower profile. We compiled a list of commonly asked questions to help you navigate this process.
METHODOLOGY
We assessed more than 30 personal loan lenders using 35+ individual data points across six key categories: loan affordability, accessibility, consumer friendliness, customer service, flexibility and lender transparency.
Within each ranking criteria category, we took into account several individual data points that we feel carry the most weight when choosing a personal loan lender. These factors include APR ranges, available loan amounts, minimum credit score and income requirements, application fees and disbursement time.
MoneyGeek values you, the consumer, so we also considered each lender's customer support, business ratings and additional features that could improve your experience — including mobile apps, payment options and prequalification.
With your best interest in mind, we selected our top picks after careful consideration and calculation. Our personal loan recommendations and expert tips are meant to help you make the best decision when choosing a lender that meets your particular needs.
Personal Loans
Personal Loans
About Christopher Boston
---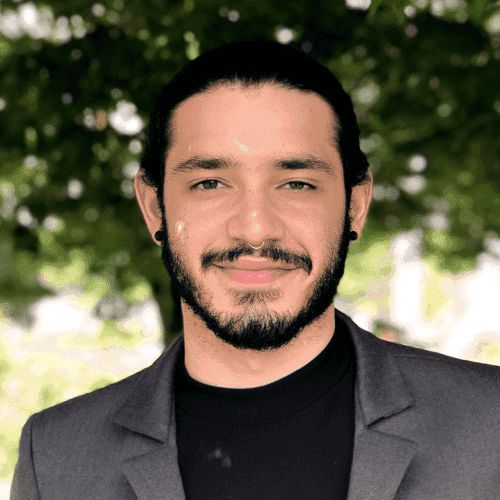 ---