A personal loan gives you the freedom to use the funds as you see fit, unlike other forms of financing that may be for a specific purpose — like a mortgage for a home or an auto loan for a car. This makes it a versatile option for those looking to bridge a financial gap, invest in a life-changing opportunity or navigate emergencies.
When looking for a personal loan, the best option for you could vary based on your particular needs and situation. MoneyGeek found that Truist offers the best personal loans in Ohio overall. SoFi and Upstart are the top lenders for borrowers with good and bad credit, respectively. Upgrade is the best option for debt consolidation, while Best Egg is best for home improvement.
Best Overall

---

8.14% to 18.99%

APR Range

None

Minimum Credit Score

$3,500 to $50,000

Loan Amount Range

6 to 60 months

Repayment Terms

Next Day

Time to Receive Funds

---
Best for Bad Credit

---

6.4% to 35.99%

APR Range

300

Minimum Credit Score

$1,000 to $50,000

Loan Amount Range

3 or 5 years

Repayment Terms

1 business day

Time to Receive Funds

---
Best for Good Credit

---

8.99% to 25.81% (with all discounts)

APR Range

680

Minimum Credit Score

$5,000 to $100,000

Loan Amount Range

12 to 60 months

Repayment Terms

2 Days

Time to Receive Funds

---
Best for Debt Consolidation

---

8.49% to 35.99%

APR Range

Undisclosed

Minimum Credit Score

$1,000 to $50,000

Loan Amount Range

24 to 84 months

Repayment Terms

Within a day

Time to Receive Funds

---
Best for Home Improvement

---

8.99% to 35.99%

APR Range

Undisclosed

Minimum Credit Score

$2,000 to $50,000

Loan Amount Range

36 to 60 months

Repayment Terms

Next Day

Time to Receive Funds

---
Understanding Personal Loans
Personal loans are a versatile financial tool that can be tailored to a wide range of needs. While some people use them to consolidate multiple debts into a single, manageable payment, others might use them to finance a home renovation project that adds value to their property. For instance, if you've been eyeing a kitchen remodel but don't have the cash, a personal loan can help you achieve that dream without dipping into your emergency fund.
Regarding how personal loans work, they're often more straightforward than other types of financing. After approval, you receive a lump sum that you agree to pay back, along with interest, in monthly installments over a predetermined period, usually one to seven years. The interest rates can vary widely based on your creditworthiness and the lender's terms.
Applying for a personal loan involves several key factors that lenders scrutinize. Your credit score is a significant variable, but it's not the only one. Lenders also look at your debt-to-income ratio, which is your monthly debts divided by your monthly income. A lower ratio is generally more favorable.
The Types of Personal Loans Available in Ohio
Navigating the landscape of personal loans can feel like a maze, especially when you encounter various types that cater to different financial scenarios. Knowing the nuances of each type can empower you to make a choice that complements your financial objectives and risk profile.
Pros and Cons of Personal Loans
Personal loans can be a valuable financial tool, but they have benefits and drawbacks. Understanding them is crucial for making an informed decision that aligns with your financial goals and current situation. Here's a breakdown to help you weigh your options:
| Pros | Cons |
| --- | --- |
| Flexible usage: You can use personal loans for variious purposes, from home improvements to medical expenses. | High interest rates for poor credit: If your credit score is less than stellar, you could be looking at steep interest rates. |
| No collateral required: Unsecured personal loans don't require you to risk any assets as collateral. | Risk of overborrowing: The ease of obtaining a personal loan can lead to borrowing more than you actually need. |
| Quick approval process: Many lenders offer quick decisions, sometimes within 24 hours. | Fees and penalties: Some loans come with origination fees, and there could be penalties for late payments. |
| Potential for lower interest rates: With a strong credit score, you can secure a loan with a lower interest rate than many credit cards offer. | Limited loan amounts: Depending on the lender and your creditworthiness, you may not be able to borrow as much as you need. |
Where to Get Personal Loans in Ohio
When you're in the market for a personal loan, you'll find that your options for lenders are as diverse as the loans themselves. Each type of lender offers unique benefits, and understanding them can help you find the best fit for your financial needs.
Traditional banks: Traditional banks often offer the benefit of in-person consultations, allowing you to discuss your loan options face-to-face with a financial advisor. Additionally, if you're already a customer, you may qualify for special rates or terms.
Online lenders: The digital nature of online lenders means you can apply for a loan anytime, anywhere. They often provide quick decisions and fund disbursement, making them ideal for urgent financial needs.
Credit unions: Credit unions are member-owned, which often translates to lower interest rates and more personalized service. If you're a member, you also have a better chance of loan approval compared to traditional banks.
How to Get the Best Personal Loan in Ohio for You
In Ohio, the average personal loan debt is $16,299. What makes personal loans attractive for borrowers is their flexibility to address various needs, such as consolidating high-interest debts, financing home improvements or covering unexpected medical expenses.
If you're considering taking out a personal loan in Ohio, it's crucial to know how to find and apply for the best option available. Here's a step-by-step guide to help you navigate the process:
1
Assess your financial situation
Start by taking a deep dive into your financial standing. Your credit score will be a key factor that lenders consider, so it's essential to know where you stand. Create a detailed budget that outlines your income and monthly expenditures to gauge how much you can realistically afford to pay back each month. This initial groundwork will help you target a loan that won't strain your finances.
2
Determine the loan's purpose
Clearly defining why you need the loan will help you pinpoint the most suitable loan type. If you're aiming to consolidate existing debts, you'll want a loan with an interest rate that's lower than what you're currently paying. For home improvements, think about the return on investment the project will offer. The reason for the loan will also guide you in setting the loan amount and the repayment terms.
3
Research lender options
Ohio offers many lending options, from well-established banks to online lenders and community-focused credit unions. Consider what you value most in a lender, whether it's quick approval times, lower rates or a strong customer service track record. Customer testimonials and ratings can offer valuable insights into a lender's reputation and service quality.
4
Prequalify and compare loan offers
Prequalification is a preliminary step that allows you to see potential loan terms without affecting your credit score. Use this to compare different lenders' offers side by side. Don't just focus on the interest rate; also consider other terms like repayment duration and any associated fees. This will help you identify the most cost-effective loan for your needs.
5
Gather required documents
After selecting a lender, you'll need to compile the necessary documentation for the application. This usually includes recent pay slips, tax documents and a form of identification such as a passport or driver's license. Some lenders may also ask for proof of residence, like a recent utility bill. Organizing these documents in advance can speed up the application process.
6
Submit the loan application
The next step is to complete the loan application, which is often available online for your convenience. Ensure that all the information you enter is accurate and complete, as mistakes can lead to delays or even a declined application. Once you've double-checked everything, apply and await the lender's response, which could be immediate in some cases.
7
Read the fine print
When you receive a loan offer, take your time to scrutinize all the terms and conditions. Look out for hidden fees, the exact interest rate and how the repayment will be structured. If anything is unclear or raises questions, contact the lender for further explanation before proceeding.
8
Finalize the loan
Once you're comfortable with the loan terms and have ensured they fit within your financial plan, you can finalize the loan. This generally involves signing a formal agreement and setting up your repayment plan. After this step, the lender will usually disburse the funds to your account, and you can start using them for your intended purpose.
Alternatives to Personal Loans
When financing your needs or wants, personal loans aren't the only option available. There are several alternatives, each with its own set of advantages and drawbacks.
Credit cards: Credit cards offer the convenience of immediate access to funds, making them ideal for smaller, short-term expenses. However, they often come with higher interest rates, which can accumulate if you carry a balance.
Home equity loan: If you're a homeowner, a home equity loan allows you to borrow against the value of your home. This option often comes with lower interest rates but puts your home at risk if you default on the loan.
401(k) loans: Borrowing from your 401(k) can be a quick way to access cash without a credit check. But remember, you're compromising your future retirement funds and may face penalties if you can't repay the loan on time.
Peer-to-peer lending: This involves borrowing from individual investors online, bypassing traditional financial institutions. While you might find more flexible terms, the interest rates can vary widely based on your creditworthiness.
Frequently Asked Questions
Your particular needs and borrower profile often influence your options for the best personal loans in Ohio. We answered some frequently asked questions to guide you through your personal loan journey.
METHODOLOGY
We assessed more than 30 personal loan lenders using 35+ individual data points across six key categories: loan affordability, accessibility, consumer friendliness, customer service, flexibility and lender transparency.
Within each ranking criteria category, we took into account several individual data points that we feel carry the most weight when choosing a personal loan lender. These factors include APR ranges, available loan amounts, minimum credit score and income requirements, application fees and disbursement time.
MoneyGeek values you, the consumer, so we also considered each lender's customer support, business ratings and additional features that could improve your experience — including mobile apps, payment options and prequalification.
With your best interest in mind, we selected our top picks after careful consideration and calculation. Our personal loan recommendations and expert tips are meant to help you make the best decision when choosing a lender that meets your particular needs.
Personal Loans
Personal Loans
About Christopher Boston
---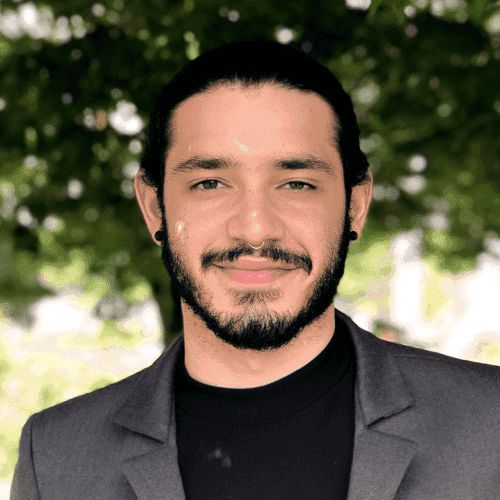 ---