A personal loan can be your financial safety net when life throws you a financial curveball, be it an emergency medical expense or a once-in-a-lifetime travel opportunity. Their flexibility sets it apart from other financial products since you can use these loans for a variety of purposes. Plus, they often come with more favorable terms than credit cards, such as lower interest rates, making them a savvy financial instrument for many needs.
MoneyGeek compared over 30 lenders to identify the best personal loans in New Mexico. LightStream is the best overall personal loan lender. Upstart is the top choice for borrowers with poor credit, whereas SoFi is the best option for those with good credit. Upgrade is excellent for debt consolidation, while Best Egg is the best for home improvements.
Best Overall

---

7.49% to 25.49%

APR Range

Undisclosed

Minimum Credit Score

$5,000 to $100,000

Loan Amount Range

24 to 144 months

Repayment Terms

Same day funding possible

Time to Receive Funds

---

Best for Bad Credit

---

6.4% to 35.99%

APR Range

300

Minimum Credit Score

$1,000 to $50,000

Loan Amount Range

3 or 5 years

Repayment Terms

1 business day

Time to Receive Funds

---

Best for Good Credit

---

8.99% to 25.81% (with all discounts)

APR Range

680

Minimum Credit Score

$5,000 to $100,000

Loan Amount Range

12 to 60 months

Repayment Terms

2 Days

Time to Receive Funds

---

Best for Debt Consolidation

---

8.49% to 35.99%

APR Range

Undisclosed

Minimum Credit Score

$1,000 to $50,000

Loan Amount Range

24 to 84 months

Repayment Terms

Within a day

Time to Receive Funds

---

Best for Home Improvement

---

8.99% to 35.99%

APR Range

Undisclosed

Minimum Credit Score

$2,000 to $50,000

Loan Amount Range

36 to 60 months

Repayment Terms

Next Day

Time to Receive Funds

---
Understanding Personal Loans
Unlike other loans that are earmarked for specific uses, such as student loans or mortgages, personal loans offer a lump sum amount that you can use for almost anything. They are particularly beneficial for time-sensitive needs like emergency medical treatments or sudden relocations.
In terms of structure, a personal loan typically involves an upfront lump sum provided by the lender, which you agree to repay in regular installments over an agreed-upon period. The interest rate is a key factor in determining your monthly payments and can be fixed or variable. Fixed rates offer the advantage of predictable monthly payments, while variable rates may start lower but carry the risk of increasing over time.
When you're in the market for a personal loan, several variables can affect your application's success and the terms you receive. Your credit score is often the first thing lenders look at, but it's not the only factor. Loan firms will also evaluate your current financial situation, income and debts. This reality means a comprehensive understanding of your financial profile will benefit you tremendously during the loan application process.
Types of Personal Loans in New Mexico
If you're considering taking out a personal loan, you'll find that there's no one-size-fits-all option. Here's a breakdown of the types of personal loans you might encounter:
These varying aspects mean that different types of personal loans cater to various needs, from emergency expenses to debt consolidation. Your circumstances will inform what type of loan is best for you.
Pros and Cons of Personal Loans
Personal loans can be a double-edged sword, offering both advantages and disadvantages. Before starting a loan application, it's helpful to weigh these factors to ensure the loan aligns with your financial objectives.
Pros
Versatile fund usage: You can use your loan funds for various purposes, from debt consolidation to funding a vacation.
No asset risk: Unsecured personal loans mean you don't risk losing any assets if you default.
Set repayment terms: Fixed-rate loans come with a fixed repayment schedule, making it easier to manage.
Opportunity to boost credit: A well-managed loan can improve your credit score over time.
Fast application process: Many personal loans offer quick application and approval processes.
Cons
High interest rates for poor credit: Borrowers with low credit scores may be limited to loans with higher interest rates.
Temptation to misuse funds: The freedom to use the loan for any purpose can lead to frivolous spending.
Hidden charges: Always read the fine print, as some loans have hidden fees that can add up, such as origination and late fees.
Risk of debt cycle: A new loan can contribute to growing debt if not managed wisely.
Borrowing limits: Depending on the lender and your creditworthiness, you may be limited in how much you can borrow.
Where to Get Personal Loans in New Mexico
A variety of lenders populate the world of personal loans, each offering unique benefits tailored to different financial situations. Understanding what each type of lender brings to the table will help you make the most informed choice.
These established institutions offer the advantage of a broad portfolio of financial services, from checking accounts to investment products. Their physical branches also provide the opportunity for face-to-face consultations, which some borrowers find reassuring.

For those who prioritize speed and convenience, online lenders offer rapid application processes and quick disbursement of funds. Their digital-first approach often allows for more flexible underwriting criteria, benefiting those with unique financial profiles.

As community-based, member-owned organizations, credit unions often provide more competitive interest rates and flexible loan terms. Their localized operations mean they can offer personalized service, making them an excellent choice for those who prefer a community-oriented approach.
How to Get Your Best Personal Loan in New Mexico
In New Mexico, the average personal loan debt is $19,776. Residents often resort to personal loans for different reasons, such as handling unexpected emergencies, funding home improvement projects or even taking that much-needed vacation.
If you're a New Mexico resident contemplating a personal loan, understanding how to find and apply for the best option is crucial. Here's a step-by-step guide to help you navigate the process:
1
Assess your financial situation
The first step in your quest for a personal loan is to evaluate your financial situation. Your credit score will be a pivotal factor in the interest rates you'll receive, so it's essential to know where you stand. Make sure to examine your monthly budget to see how much you can allocate toward loan repayments.
2
Determine the loan's purpose
Understanding the specific reason you need the loan will help you decide on the amount to borrow and the ideal loan terms. Whether you're looking to consolidate high-interest debts, cover medical emergencies or invest in a home renovation, the purpose will guide your choice of loan type. Moreover, each loan purpose may have its own set of qualifying criteria, making it essential to be clear about your objectives.
3
Research lender options
New Mexico offers a variety of lending options, including traditional banks, online platforms and credit unions. Determine what attributes are most important to you, such as quick approval, lower interest rates or more flexible repayment options. For instance, credit unions in New Mexico may offer a more community-centric approach, while online platforms often excel in quick loan approvals.
4
Prequalify and compare loan offers
Prequalification is a preliminary step that many lenders offer, allowing you to see potential loan terms without affecting your credit score. Use this information to compare loan offers from multiple lenders, focusing on interest rates and other terms like additional fees and repayment schedules.
5
Gather the required documents
Once you've shortlisted your preferred lenders, begin preparing the necessary documents for the application. This typically includes proof of income, employment verification and recent financial statements. Some lenders in New Mexico may have unique documentation requirements, so be sure to inquire. Being well-prepared with your paperwork can streamline the application process.
6
Submit the loan application
You can complete the loan application after you've gathered all the required documents. This step usually triggers a hard credit inquiry, which could have a minor impact on your credit score. Make sure to adhere to any state-specific application guidelines that New Mexico lenders may have. Double-check all the information on your application to prevent any delays.
7
Read the fine print
Before you commit to the loan, read through all the terms and conditions carefully. Pay attention to any hidden fees, early repayment penalties or other clauses that could affect you down the line. A thorough understanding of the contract can save you from unpleasant surprises later.
8
Finalize the loan
After you've read and understood all the terms, you can finalize the loan. To do this, you need to sign the loan agreement and set up a repayment plan that aligns with your budget. You may receive the funds within a few days, although this can vary by lender.
Personal Loan Alternatives
Personal loans are a popular choice for many, but they're not a one-size-fits-all solution for every financial scenario. There are multiple other ways to secure the funds you need, each with its own set of advantages and drawbacks. Below are some alternatives worth considering:
Credit cards are a quick way to cover expenses, but they can be a double-edged sword with high interest rates if you don't pay your balances promptly.

Home equity line of credit

A home equity line of credit (HELOC) provides a way to convert your home's equity into accessible funds. While it can offer lower interest rates, failing to repay could jeopardize your homeownership.

This option allows you to borrow against your 401(k) account without a credit inquiry. However, it's crucial to remember that unpaid loans can result in tax penalties and diminish your retirement savings.

This is a more democratic form of lending that matches borrowers with individual investors. While it can offer a personalized borrowing experience, the rates and terms depend highly on your credit score and the investor's terms.
FAQ About New Mexico's Best Personal Loans
Your particular needs and borrower profile are crucial in finding the best personal loan in New Mexico for you. We addressed some commonly asked questions about personal loans to provide you with valuable insight.
METHODOLOGY
We evaluated more than 30 personal loan lenders using 35+ individual data points across six key categories: loan affordability, consumer friendliness, customer service, accessibility, flexibility and lender transparency.
Within each ranking criteria category, we considered several individual data points that we feel carry the most weight when choosing a personal loan lender. These factors include available loan amounts, APR ranges, minimum credit score and income requirements, application fees and disbursement time.
MoneyGeek values you, the consumer, so we also factored in each lender's customer support, business ratings and additional features that could make your experience easier and more convenient — like prequalification, payment options and mobile apps.
After careful consideration and calculation, we selected our top picks with your best interest in mind. Our personal loan recommendations and expert tips are meant to help you make the best decision when choosing a lender that meets your needs.
Personal Loans
Personal Loans
About Christopher Boston
---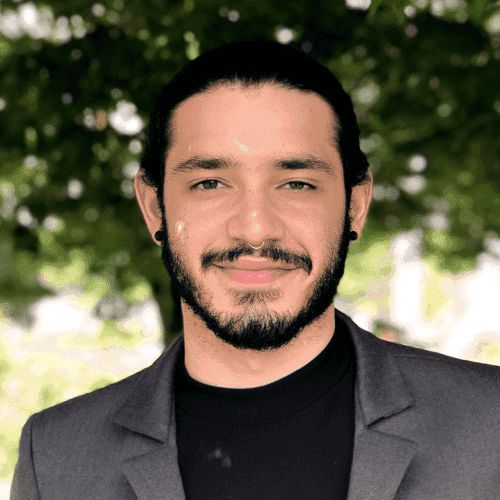 ---