Picture this: you've just landed a new job in a different city and you need to relocate quickly. Or maybe you've decided it's finally time to pay off those high-interest credit cards once and for all. A personal loan can be the financial bridge to get you where you need to go.
To help you make an informed decision, MoneyGeek researched and rounded up the best personal loans in Nevada. We found that LightStream is the best overall personal loan lender. Upstart is highly recommended if you have bad credit and SoFi if you have good credit. Upgrade is the best option for debt consolidation, while Best Egg is excellent for home improvements.
Best Overall

---

7.49% to 25.49%

APR Range

Undisclosed

Minimum Credit Score

$5,000 to $100,000

Loan Amount Range

24 to 144 months

Repayment Terms

Same day funding possible

Time to Receive Funds

---
Best for Bad Credit

---

6.4% to 35.99%

APR Range

300

Minimum Credit Score

$1,000 to $50,000

Loan Amount Range

3 or 5 years

Repayment Terms

1 business day

Time to Receive Funds

---
Best for Good Credit

---

5.74% to 20.28%

APR Range

680

Minimum Credit Score

$5,000 to $100,000

Loan Amount Range

12 to 60 months

Repayment Terms

2 Days

Time to Receive Funds

---
Best for Debt Consolidation

---

8.49% to 35.99%

APR Range

Undisclosed

Minimum Credit Score

$1,000 to $50,000

Loan Amount Range

24 to 84 months

Repayment Terms

Within a day

Time to Receive Funds

---
Best for Home Improvement

---

4.99% to 35.99%

APR Range

700

Minimum Credit Score

$2,000 to $50,000

Loan Amount Range

36 to 60 months

Repayment Terms

Next Day

Time to Receive Funds

---
Understanding Personal Loans
Personal loans are versatile financial tools, often used for purposes like paying off high-interest credit cards, financing a major purchase or investing in home improvements.
Most personal loans have a fixed interest rate and a set repayment term. Once approved, you'll receive the loan amount in one lump sum. You're then responsible for making regular monthly payments until the loan is paid off. Choosing a fixed-rate loan makes incorporating the loan into your monthly budget easy, as you'll know exactly how much you need to set aside for payments.
When you apply for a personal loan, lenders evaluate multiple aspects of your financial profile. Your credit score is usually the first factor they look at, as it's a strong indicator of your creditworthiness. They will also assess your income and employment status, and your debt-to-income ratio, which compares your monthly debt payments to your income, is another key factor that could make or break your application.
Types of Personal Loans Available in Nevada
Understanding the different types of personal loans can guide you toward the right choice for your unique financial situation. From secured to variable-rate loans, each type has advantages tailored to meet specific needs.
Unsecured personal loans: Unsecured personal loans are popular for their flexibility and lack of requirement to put up any collateral. They're often the go-to choice for covering unexpected expenses or making significant purchases.
Secured personal loans: By offering an asset as collateral, you can access lower interest rates with secured personal loans. They're a good option if you're confident you can make the repayments on time.
Debt consolidation loans: If you're juggling multiple debts, debt consolidation loans can consolidate them into a single payment, simplifying your financial management and potentially lowering your interest burden.
Fixed-rate loans: With a constant interest rate, fixed-rate loans eliminate the guesswork from your monthly budgeting. You'll know exactly what you owe each month, making financial planning more straightforward.
Variable-rate loans: Variable-rate loans have interest rates that can vary, usually tied to a benchmark interest rate. They can be a good option if you're looking for lower initial rates and are comfortable with some level of risk.
Co-signed loans: If your credit history is a barrier to loan approval, a co-signer with a strong credit profile can help. A co-signer increases your chances of approval and can secure a more competitive interest rate.
Pros and Cons of Personal Loans
Personal loans are versatile enough for various needs but also come with risks. Be aware of the pros and cons of personal loans before pursuing an application.
| Pros | Cons |
| --- | --- |
| Broad usage: The funds from a personal loan can be used for almost any purpose, offering great utility. | Debt trap risk: The accessibility of personal loans can lead to accumulating unmanageable debt. |
| No need for collateral for unsecured loans: Unsecured personal loans allow you to borrow without risking your personal assets. | Hidden fees: Additional costs like origination fees can make the loan more expensive than initially thought. |
| Fast approval times: Quick approval processes mean you can access funds in a short period. | Credit score impact: Late or missed payments can have a detrimental effect on your credit score. |
| Lower interest rates than credit cards: Personal loans can offer lower interest rates compared to other credit options like credit cards. | |
Where to Get Personal Loans in Nevada
The lending landscape for personal loans is diverse, offering options that cater to various preferences, from those who favor traditional banking relationships to those who prioritize speed and convenience. Each type of lender brings its own benefits to the table.
Traditional banks: These institutions offer the advantage of established reputations and a broad range of financial services. If you prefer face-to-face interactions and comprehensive financial solutions, a traditional bank might be the right fit for you.
Online lenders: Specializing in quick and convenient loan processes, online lenders are ideal for those who want to manage their finances on the go. They often use innovative algorithms to assess creditworthiness, which can be beneficial if you have a less-than-perfect credit score.
Credit unions: These member-centric organizations often offer the most borrower-friendly terms, including lower interest rates and more flexible repayment options. If you're looking for a lender that prioritizes its members over profits, a credit union is a solid choice.
How to Get the Best Personal Loan in Nevada
The average personal loan debt in Nevada is $21,277. Residents of the state typically seek personal loans for reasons that reflect the state's unique blend of urban and rural lifestyles, such as costs associated with tourism-based businesses or desert living conditions.
If you're contemplating taking out a personal loan in Nevada, follow these steps to secure the best loan for your specific needs.
1
Evaluate your financial situation
Kick off your loan journey by thoroughly evaluating your financial landscape. Your credit score will be an important consideration in determining the interest rates you'll be eligible for. Additionally, look at your monthly cash flow to figure out what kind of monthly payment you can comfortably handle.
2
Identify the loan's purpose
Clarifying why you need the loan is a pivotal step in the process. The purpose will guide you in selecting the most fitting loan type and terms. In Nevada, the reason for your loan could also influence the special offers or terms you might receive, as some lenders cater to industries like tourism or entertainment.
3
Explore lender options
Cast a wide net when looking for lenders, considering traditional banks, online lenders and credit unions. Each has of pros and cons. For instance, traditional banks may offer more services, while online lenders usually provide quicker application processes. Credit unions, on the other hand, may offer a more community-centric approach.
4
Prequalify and compare loan offers
Leverage the prequalification process many lenders offer to get an initial idea of the loan terms you might qualify for without impacting your credit score. Use this information to compare offers from different lenders, focusing on aspects like interest rates, loan amounts and repayment schedules. This is particularly important in Nevada, where the local economy can affect loan terms.
5
Gather required documents
After selecting a lender, you'll need to compile all the necessary documentation, such as income verification, employment history and a list of your current debts. Depending on your loan purpose and the lender's specific criteria, you may also need to provide additional documents.
6
Submit the loan application
Fill out the application form, keeping in mind that this usually triggers a hard credit check, which could temporarily affect your credit score. Be cautious with the loan amount you're applying for; it should align with your initial financial assessment and be manageable.
7
Read the fine print
Before finalizing any agreements, review all the loan terms and conditions. Be on the lookout for hidden fees, early repayment charges or other clauses that could make the loan more expensive. This is especially important in Nevada, where state-specific lending laws may introduce unique conditions or terms. Ensure you're fully aware of and in agreement with all the terms before proceeding.
8
Finalize the loan
Once you're satisfied with the loan terms and have read all the fine print, you can go ahead and finalize the loan. The funds are generally transferred to your account within a few hours or business days, depending on the lender. Adhere to your repayment plan to ensure your financial stability remains intact.
Alternatives to Personal Loans
Personal loans may be a go-to solution for many, but they're not the only way to secure additional funds. Here are some other financial tools you may consider, each with unique characteristics.
Credit cards: Credit cards are readily accessible and can be a good option for covering smaller expenses quickly. However, they often come with high interest rates that can make long-term balances costly.
Home equity line of credit: A home equity line of credit (HELOC) offers the dual benefits of larger loan amounts and generally lower interest rates, thanks to your home acting as collateral. The flip side is that defaulting on payments could put your home ownership at risk.
401(k) loans: Loans from your 401(k) offer a fast way to get cash without affecting your credit score, as you're borrowing from your own retirement savings. However, failure to repay can result in tax penalties and a reduction in your retirement nest egg.
Peer-to-peer lending: This alternative offers a more flexible lending experience by connecting borrowers with individual investors. However, the flexibility often comes with a price, as interest rates can be higher for those with less-than-perfect credit.
FAQ
Your specific needs and borrower profile are important considerations in finding the best personal loans in Nevada for you. We addressed some commonly asked questions about personal loans to provide you valuable insights.
METHODOLOGY
We evaluated more than 30 personal loan lenders using 35+ individual data points across six key categories: loan affordability, consumer friendliness, customer service, accessibility, flexibility and lender transparency.
Within each ranking criteria category, we considered several individual data points that we feel carry the most weight when choosing a personal loan lender. These factors include available loan amounts, APR ranges, minimum credit score and income requirements, application fees and disbursement time.
MoneyGeek values you, the consumer, so we also factored in each lender's customer support, business ratings and additional features that could make your experience easier and more convenient — like prequalification, payment options and mobile apps.
After careful consideration and calculation, we selected our top picks with your best interest in mind. Our personal loan recommendations and expert tips are meant to help you make the best decision when choosing a lender that meets your needs.
Personal Loans
Personal Loans
About Christopher Boston
---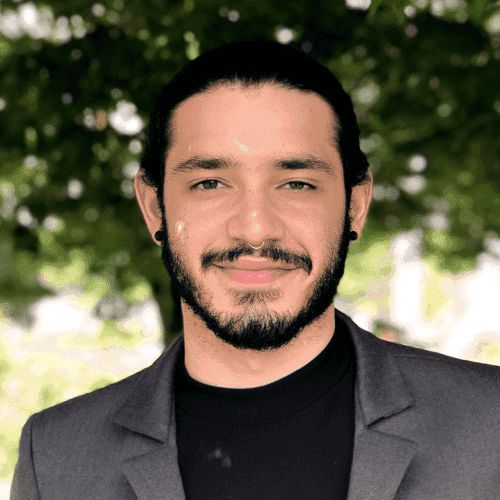 ---