A personal loan can be a financial lifesaver for unexpected costs, such as medical expenses or home repairs. Its lack of limitations makes it unique; you're not confined to spending the money on a house or a car. This makes personal loans useful when you're faced with expenses that don't fit neatly into traditional loan categories, offering you the flexibility to manage life's complexities on your own terms.
The best personal loans in Missouri are provided by LightStream, according to MoneyGeek's study. Borrowers with bad credit may fare best with Upstart, whereas those with good credit may consider SoFi. For debt consolidation, Upgrade is highly recommended, while Best Egg is the top choice for home improvements.
Best Overall

---

7.49% to 25.49%

APR Range

Undisclosed

Minimum Credit Score

$5,000 to $100,000

Loan Amount Range

24 to 144 months

Repayment Terms

Same day funding possible

Time to Receive Funds

---
Best for Bad Credit

---

6.4% to 35.99%

APR Range

300

Minimum Credit Score

$1,000 to $50,000

Loan Amount Range

3 or 5 years

Repayment Terms

1 business day

Time to Receive Funds

---
Best for Good Credit

---

8.99% to 25.81% (with all discounts)

APR Range

680

Minimum Credit Score

$5,000 to $100,000

Loan Amount Range

12 to 60 months

Repayment Terms

2 Days

Time to Receive Funds

---
Best for Debt Consolidation

---

8.49% to 35.99%

APR Range

Undisclosed

Minimum Credit Score

$1,000 to $50,000

Loan Amount Range

24 to 84 months

Repayment Terms

Within a day

Time to Receive Funds

---
Best for Home Improvement

---

8.99% to 35.99%

APR Range

Undisclosed

Minimum Credit Score

$2,000 to $50,000

Loan Amount Range

36 to 60 months

Repayment Terms

Next Day

Time to Receive Funds

---
Understanding Personal Loans
Whether you're want to finance your home renovation, consolidate high-interest debts or cover unexpected medical expenses, you can tailor a personal loan to fit your needs. This flexibility makes it unique from other types of loans that come with more rigid spending requirements.
A personal loan is a contractual agreement between you and a lender. You receive a lump sum upfront and commit to repaying it with interest in predetermined monthly installments. Interest rates can either be fixed, which eliminates the guesswork in how much you owe each month, or variable, which fluctuates based on market indices.
When you apply for a personal loan, lenders don't just run a credit check. They perform a comprehensive evaluation that may include scrutinizing your employment stability, reviewing your past financial behavior and even assessing your reasons for taking out the loan. Some lenders have specific criteria, such as minimum income levels or certain acceptable purposes for the loan, which can influence your eligibility and the loan's terms.
The Types of Personal Loans Available in Missouri
Personal loans typically come in various types, each serving a unique purpose and offering different benefits. Whether you prefer not to risk your personal assets or plan to use collateral to secure better terms, there's a type of personal loan suitable for you. Here's a quick rundown:
Pros and Cons of Personal Loans
Personal loans offer a range of options for various financial needs, but they also come with their own set of considerations that could impact your financial health. Understanding the pros and cons of personal loans is crucial for making an informed decision.
| Pros | Cons |
| --- | --- |
| Versatile fund usage: From medical bills to travel plans, personal loans offer a solution for a wide array of financial needs. | High interest rates for poor credit: A subpar credit score can result in steep interest rates, making your loan costly. |
| Fixed monthly payments: The certainty of fixed payments allows for more accurate financial forecasting. | Risk of debt cycle: The convenience of obtaining a personal loan might encourage excessive borrowing, leading to unmanageable debt. |
| Asset security: Unsecured personal loans let you borrow money without putting your assets on the line. | Additional costs: Upfront fees and penalties can increase the overall expense of your personal loan. |
| Quick fund disbursement: Fast approval and fund release can be a lifesaver in emergency situations. | Impact on credit score: Late or missed payments can tarnish your credit report, hindering future financial opportunities. |
| Favorable interest rates: Personal loans often offer more attractive interest rates compared to revolving credit options. | |
Where to Get Personal Loans in Missouri
Personal loans are filled with diverse lending options, each catering to specific needs and financial situations. Knowing the key players can help you navigate this landscape more effectively and make informed decisions.
Traditional banks: These are financial institutions that provide a sense of security along with a wide array of financial products beyond personal loans. However, their often strict eligibility criteria can make them less accessible to borrowers with credit challenges.
Online lenders: These platforms offer quick, convenient loan approvals without the need for a physical visit. It's worth noting, however, that the speed and convenience can sometimes come with higher interest rates, particularly for those with subpar credit.
Credit unions: These are community-focused institutions that often provide more lenient lending criteria and lower interest rates. However, membership is usually a prerequisite, which usually comes with its own set of eligibility requirements or fees.
How to Get the Best Personal Loan in Missouri for You
The average Missouri resident has a personal loan debt of $18,142. People typically get personal loans for different reasons, including investing in home improvements, funding a dream vacation or consolidating multiple high-interest debts.
If you're considering taking out a personal loan in Missouri, here's a step-by-step guide to help you find and apply for the best option for your specific needs and situation.
1
Assess your financial situation
Start by reviewing your financial situation, including your credit score and monthly budget. Note that your credit score will be a key factor in determining the interest rate lenders will offer you. Understanding your monthly income and expenses will help you figure out how much you can afford to borrow and repay without causing financial strain.
2
Determine the loan's purpose
Understanding the specific reason you're seeking a personal loan is crucial for several aspects of the borrowing process. A clear objective helps you accurately determine the amount you need to borrow. It also makes it easier to communicate your financial needs to lenders, which can facilitate a smoother approval process.
3
Research lender options
Missouri offers a range of lending options, including traditional banks, online lenders and credit unions. Each type of lender has its own set of advantages and disadvantages, such as varying interest rates and fees. Conduct thorough research to identify which lender best aligns with your financial situation and loan purpose.
4
Prequalify and compare loan offers
The prequalification process allows you to gauge the loan terms you're likely to receive without impacting your credit score. Use this initial estimate to compare offers from various lenders and find the best fit for your financial situation. Don't just focus on the interest rate; also consider other aspects like fees, repayment terms and any penalties.
5
Prepare the required documents
Prepare essential documents like proof of income, employment verification and any necessary asset documentation. Having these documents ready will streamline the application process and minimize delays. Some lenders may also ask for additional documentation based on the specific purpose of your loan.
6
Submit the loan application
After you've selected a lender and gathered all required documents, proceed to fill out the loan application. This step usually involves a hard credit inquiry, which can have a minor, temporary impact on your credit score. Make sure all the information you provide is accurate to prevent any delays or application denials.
7
Read the fine print
Before you finalize the loan, read all the terms and conditions carefully. Keep an eye out for the annual percentage rate (APR), any additional fees and clauses related to early repayment or late fees. Being fully aware of these terms will help you manage your loan responsibly and avoid any unexpected costs.
8
Finalize the loan
Once you're satisfied with the terms, the last step is to finalize the loan agreement. This usually involves signing the loan documents and setting up your repayment method. After this is done, the lender will disburse the funds to your account within a few hours or business days depending on their process.
Alternatives to Personal Loans
Before settling on a personal loan, explore other financial tools that might suit your specific needs and circumstances better. Each has its own set of rules, risks and rewards. Here's a quick guide:
Credit cards: Credit cards offer the benefit of revolving credit, allowing you to borrow and repay funds as needed. However, this flexibility often comes with high interest rates, making it costly if you don't pay off the balance quickly.
Home equity loans: Home equity loans offer the advantage of lower interest rates by using your home as collateral. But this also means that failure to repay the loan could result in losing your home.
Peer-to-peer lending: This decentralized lending model can offer more personalized loan terms, as it connects borrowers directly with individual investors. However, your credit score still influences the rates and terms, and less-than-stellar credit could lead to higher costs.
401(k) loans: Borrowing from your 401(k) can be a straightforward process since you're essentially lending money to yourself. However, this choice risks derailing your retirement savings plan and may include penalties for late repayment.
Frequently Asked Questions About Personal Loans in Missouri
Your specific needs and borrower profile play a significant role in finding the best personal loan in Missouri for you. To help you navigate this financial route, we answered some frequently asked questions about personal loans below.
METHODOLOGY
We evaluated more than 30 personal loan lenders using 35+ individual data points across six key categories: loan affordability, consumer friendliness, customer service, accessibility, flexibility and lender transparency.
Within each ranking criteria category, we considered several individual data points that we feel carry the most weight when choosing a personal loan lender. These factors include available loan amounts, APR ranges, minimum credit score and income requirements, application fees and disbursement time.
MoneyGeek values you, the consumer, so we also factored in each lender's customer support, business ratings and additional features that could make your experience easier and more convenient — like prequalification, payment options and mobile apps.
After careful consideration and calculation, we selected our top picks with your best interest in mind. Our personal loan recommendations and expert tips are meant to help you make the best decision when choosing a lender that meets your needs.
Personal Loans
Personal Loans
About Christopher Boston
---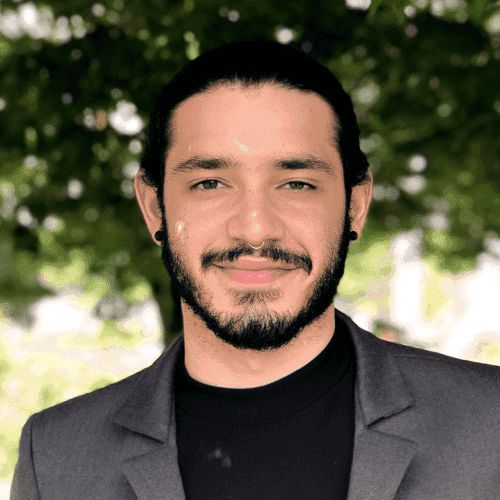 ---