Whether you're dealing with a sudden medical emergency, financing a major purchase or consolidating high-interest debt, a personal loan can be a strategic tool for managing your finances. It offers the flexibility to use the funds however you see fit, making them a versatile financial instrument that can adapt to your unique needs.
Your particular needs and borrower profile will play a significant role in determining the best personal loan in Minnesota for you. MoneyGeek's research found that LightStream is the best overall personal loan lender in the state. Upstart is the best option for bad credit, whereas SoFi is excellent for good credit. Upgrade is highly recommended for debt consolidation, while Best Egg is ideal for home improvements.
Best Overall

---

7.49% to 25.49%

APR Range

Undisclosed

Minimum Credit Score

$5,000 to $100,000

Loan Amount Range

24 to 144 months

Repayment Terms

Same day funding possible

Time to Receive Funds

---
Best for Bad Credit

---

6.4% to 35.99%

APR Range

300

Minimum Credit Score

$1,000 to $50,000

Loan Amount Range

3 or 5 years

Repayment Terms

1 business day

Time to Receive Funds

---
Best for Good Credit

---

8.99% to 25.81% (with all discounts)

APR Range

680

Minimum Credit Score

$5,000 to $100,000

Loan Amount Range

12 to 60 months

Repayment Terms

2 Days

Time to Receive Funds

---
Best for Debt Consolidation

---

8.49% to 35.99%

APR Range

Undisclosed

Minimum Credit Score

$1,000 to $50,000

Loan Amount Range

24 to 84 months

Repayment Terms

Within a day

Time to Receive Funds

---
Best for Home Improvement

---

8.99% to 35.99%

APR Range

Undisclosed

Minimum Credit Score

$2,000 to $50,000

Loan Amount Range

36 to 60 months

Repayment Terms

Next Day

Time to Receive Funds

---
Understanding Personal Loans
Personal loans are useful when you need to bridge the gap between your financial goals and your bank balance. While they're commonly used for debt consolidation or home improvements, they can also fund significant life events like weddings. The versatility of personal loans makes them a go-to financial resource for many needs that don't fit into traditional loan categories.
When you take out a personal loan, you're borrowing a lump sum of money that you agree to pay back, plus interest, in installments over a predetermined period. Unlike a credit card, which allows for revolving credit, a personal loan has a fixed end date for repayment, often making it easier to plan your budget. Interest rates can be fixed or variable, but they're generally lower than credit card rates, offering a more cost-effective way to borrow.
The approval process for a personal loan isn't just a matter of your credit score. Lenders also consider your debt-to-income ratio, employment history and income level. Some lenders may require collateral, while others offer unsecured loans at higher interest rates. Your ability to negotiate terms often depends on a holistic view of your financial stability, not just a single number on a credit report.
Types of Personal Loans Available in Minnesota
Personal loans come in various options, each designed to suit specific financial needs. Whether you're looking for stability or someone who thrives on financial flexibility, there's likely a personal loan type that aligns with your needs. Here's a quick rundown:
Pros and Cons of Personal Loans
Personal loans offer solutions for a variety of needs. However, like any tool, they come with features that can either make your life easier or complicate it further. Understanding the pros and cons of personal loans can help you wield this financial instrument more effectively.
| Pros | Cons |
| --- | --- |
| Flexibility in usage: Personal loans can be used for anything from medical bills to home renovations, offering financial flexibility. | High interest rates for poor credit: If your credit score isn't up to par, you could be looking at steep interest rates that exacerbate your financial burden. |
| No collateral for unsecured loans: Unsecured personal loans don't require you to risk your assets, offering peace of mind. | Risk of overborrowing: The ease of obtaining a personal loan can lead to borrowing more than you actually need, creating unnecessary debt. |
| Quick approval: Many lenders offer rapid approval and disbursement, getting you the funds when you need them most. | Fees and charges: Origination fees and late payment charges can add up, making your loan more expensive than you initially thought. |
| Lower interest rates than credit cards: Personal loans often come with lower interest rates than credit cards, making them a smarter choice for large expenses. | Impact on credit score: Failure to make timely payments can severely damage your credit score, affecting your future borrowing capacity. |
Where to Get Personal Loans in Minnesota
When securing a personal loan, you have several lender options. Each type of lender has advantages and limitations tailored to different financial profiles and needs.
Traditional banks: Often the first stop for many borrowers, traditional banks offer the benefit of a physical presence where you can discuss your loan options face-to-face. However, they often have stringent credit requirements and may not be the best choice for those with less-than-perfect credit histories.
Online lenders: These digital-first platforms are revolutionizing the personal loan market with quick approval processes and user-friendly interfaces. While they offer the convenience of applying for a loan from the comfort of your home, they may charge higher interest rates, particularly for borrowers with lower credit scores.
Credit unions: Known for their community focus, credit unions often offer more personalized service and are more willing to work with borrowers with lower credit scores. However, you'll typically need to become a member of the credit union, which may require meeting certain criteria or paying a small fee.
How to Get the Best Personal Loan in Minnesota for You
The average personal loan debt in Minnesota is $20,259. People usually turn to personal loans for emergency expenses or to fund significant life events like getting married or moving away.
If you're considering taking out a personal loan in Minnesota, here's a step-by-step guide on how to find and apply for the best option for you.
1
Assess your financial situation
Before pursuing a personal loan application, thoroughly examine your current financial standing. Check your credit score, as it will significantly influence the interest rates you're offered. Also, calculate your debt-to-income ratio to understand how much additional debt you can realistically manage.
2
Identify the loan's purpose
Clearly identifying why you need the loan will help you decide on the right loan amount and repayment term. This focused approach ensures that you borrow only what you need, reducing the risk of future financial stress. It also makes explaining your needs to potential lenders easier, which can expedite the approval process.
3
Research lender options
Minnesota offers a variety of lending options, including traditional banks, online lenders and credit unions. Each has pros and cons, such as interest rates, fees and customer service quality. Take the time to research and identify which type of lender aligns best with your financial needs and situation.
4
Prequalify and compare loan offers
Many lenders offer a prequalification process that gives you a ballpark figure of your loan amount and interest rate without affecting your credit score. Use this information to compare offers from multiple lenders. Look beyond the interest rate and consider other factors like repayment terms, fees and flexibility.
5
Gather required documents
Prepare essential documents such as proof of income, employment verification and a list of assets if required. Having these documents at hand will speed up the application process and reduce the chance of delays. Some lenders may also ask for additional paperwork depending on the specific purpose of your loan.
6
Submit the loan application
After selecting a lender and gathering your documents, complete the loan application. This will usually trigger a hard credit inquiry, which could have a minor, temporary impact on your credit score. Make sure all the information you provide is accurate and complete to avoid application rejection or delays.
7
Read the fine print
Before signing any agreement, carefully read through the loan terms. Pay special attention to any fees, the annual percentage rate (APR) and any penalties for early repayment or late payments. Understanding these details can save you from unpleasant surprises down the line.
8
Finalize the loan
After your loan is approved and you're comfortable with the terms, you'll need to finalize the agreement. This often involves signing the loan documents and setting up a repayment method. Once this is complete, the lender will typically disburse the funds into your account within a few hours or business days, depending on your lender.
Alternatives to Personal Loans
Although personal loans are a popular choice for many, they're not the only option for financing. There are several other alternatives you can explore, each with advantages and drawbacks.
Credit cards: Credit cards offer the convenience of immediate access to funds, making them ideal for emergencies or unplanned expenses. However, they often come with high interest rates, especially if you carry a balance from month to month.
Home equity loans: Home equity loans let you borrow against the value of your home, often at lower interest rates than personal loans. But remember, your home serves as collateral, putting it at risk if you default on payments.
Peer-to-peer lending: This option connects individual borrowers with individual investors, often resulting in more flexible terms and conditions. However, your credit score still plays a role, and a lower score may result in higher interest rates.
401(k) loans: Borrowing from your 401(k) offers the advantage of not requiring a credit check, as you're essentially borrowing from yourself. The downside is that you're reducing your retirement savings and may face penalties if you don't repay the loan on time.
FAQ
The best personal loan in Minnesota for you may vary depending on your specific needs and borrower profile. We addressed some frequently asked questions about personal loans to help you make financially sound decisions.
METHODOLOGY
We evaluated more than 30 personal loan lenders using 35+ individual data points across six key categories: loan affordability, consumer friendliness, customer service, accessibility, flexibility and lender transparency.
Within each ranking criteria category, we considered several individual data points that we feel carry the most weight when choosing a personal loan lender. These factors include available loan amounts, APR ranges, minimum credit score and income requirements, application fees and disbursement time.
MoneyGeek values you, the consumer, so we also factored in each lender's customer support, business ratings and additional features that could make your experience easier and more convenient — like prequalification, payment options and mobile apps.
After careful consideration and calculation, we selected our top picks with your best interest in mind. Our personal loan recommendations and expert tips are meant to help you make the best decision when choosing a lender that meets your needs.
Personal Loans
Personal Loans
About Christopher Boston
---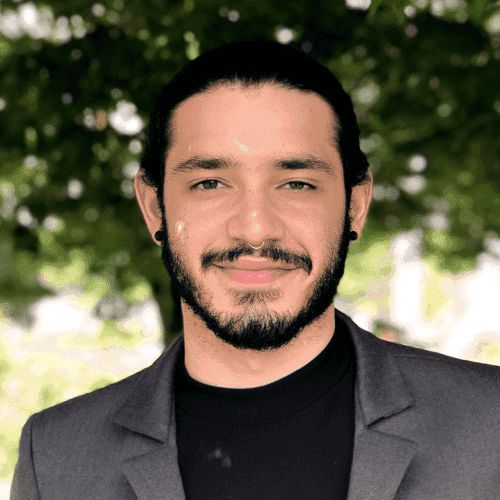 ---