Personal loans can be the financial bridge to help you address financial challenges or opportunities without draining your savings or maxing out credit cards. These loans are perfect for consolidating high-interest debt, financing home improvements and covering unexpected expenses.
MoneyGeek analyzed and compared more than 30 lenders to find the best personal loans in Louisiana. LightStream is our top pick for the best overall lender. Upstart is the best option for borrowers with bad credit, while SoFi is ideal for those with good credit. Upgrade provides the best debt consolidation loans, while Best Egg offers the best deal for home improvement loans.
Best Overall

---

7.49% to 25.49%

APR Range

Undisclosed

Minimum Credit Score

$5,000 to $100,000

Loan Amount Range

24 to 144 months

Repayment Terms

Same day funding possible

Time to Receive Funds

---
Best for Bad Credit

---

6.4% to 35.99%

APR Range

300

Minimum Credit Score

$1,000 to $50,000

Loan Amount Range

3 or 5 years

Repayment Terms

1 business day

Time to Receive Funds

---
Best for Good Credit

---

5.74% to 20.28%

APR Range

680

Minimum Credit Score

$5,000 to $100,000

Loan Amount Range

12 to 60 months

Repayment Terms

2 Days

Time to Receive Funds

---
Best for Debt Consolidation

---

8.49% to 35.99%

APR Range

Undisclosed

Minimum Credit Score

$1,000 to $50,000

Loan Amount Range

24 to 84 months

Repayment Terms

Within a day

Time to Receive Funds

---
Best for Home Improvement

---

4.99% to 35.99%

APR Range

700

Minimum Credit Score

$2,000 to $50,000

Loan Amount Range

36 to 60 months

Repayment Terms

Next Day

Time to Receive Funds

---
Understanding Personal Loans
Personal loans serve as financial stepping stones to help you cross various life gaps. Commonly used for debt consolidation, home improvements or even unexpected medical emergencies, these loans offer a lump sum of money to use at your discretion.
Generally, personal loans are unsecured, meaning you don't have to put up collateral like property or a vehicle. Once your loan application is approved, you receive the funds upfront and agree to pay them back, with interest, in scheduled installments. The interest rate can be either fixed or variable, depending on the loan terms and is usually determined at the outset.
When applying for a personal loan, there's more to the process than meets the eye. While your credit score is a pivotal factor, lenders also consider other variables of your financial profile. These can include your employment history, income level and debt-to-income ratio, which gauges how much of your monthly income is allocated to paying off debts.
Types of Personal Loans Available in Louisiana
Personal loans offer financial solutions for diverse needs and circumstances. Knowing the types of personal loans available — from emergency expenses to debt consolidation — can guide you to the most suitable option.
Pros and Cons of Personal Loans
Personal loans can be a valuable financial tool, but they have drawbacks. Understanding the pros and cons of personal loans can guide you in making the right decision for your needs and situation.
| Pros | Cons |
| --- | --- |
| Versatile fund usage: Personal loans can be used for anything from debt consolidation to medical expenses. | High rates for bad credit: Those with poor credit scores may get less favorable terms, like higher interest rates. |
| No need for collateral: You're not required to put up assets like a home or car for unsecured loans, reducing risk. | May encourage unnecessary borrowing: The convenience of obtaining the loan may lead to impulsive financial decisions. |
| Fixed monthly payments: A consistent monthly payment helps in budgeting and avoids surprises. | Credit score impact: Failure to make timely payments can negatively affect your credit score, hindering future borrowing. |
| Faster approval time: Quick approval is ideal for emergencies or time-sensitive opportunities. | Hidden fees: Fees not disclosed upfront can make the loan more expensive than you initially thought. |
| Competitive rates: Personal loans may have lower interest rates than credit cards. | |
Where to Get Personal Loans in Louisiana
Choosing a lender for your personal loan is a crucial step in your financial journey. Different lenders cater to different needs, and understanding your options can help you make an informed decision.
Traditional banks: These institutions often provide a broader range of loan options, including various terms and conditions. However, they usually have stricter eligibility criteria, making it challenging for those with less-than-stellar credit to get approved.
Online lenders: These platforms are known for quick approval processes, often making funds available within a day or two. But be cautious; higher interest rates and fees can sometimes offset the speed and convenience.
Credit unions: These are often the go-to for those looking for lower interest rates and a more community-oriented approach. The downside is that you usually have to meet specific membership requirements, which can be limiting for some borrowers.
How to Get the Best Personal Loan in Louisiana for You
The average Louisiana resident has a personal loan debt of $18,374. People often seek personal loans for various reasons, from handling unexpected medical bills to financing home renovations or even planning a dream vacation.
If you're considering taking out a personal loan in Louisiana, here's a step-by-step guide to help you navigate the process from start to finish.
Assess your financial situation: First, closely examine your financial health, including your credit score and existing debts. Understanding your financial standing is essential in Louisiana, where factors like hurricane seasons can influence economic conditions. This initial assessment will guide you in determining how much you can afford to borrow and at what interest rate.

Determine the loan purpose: First, pinpoint why you need a personal loan. Knowing the goal will help you figure out the loan amount you need, whether it's for debt consolidation or an emergency home repair. This step is crucial because borrowing more than necessary can lead to unnecessary debt while underestimating your needs might leave you short.

Research lenders: Identify lenders familiar with Louisiana's unique financial landscape. This could include local banks, credit unions or online lenders offering Louisiana services. Choosing a lender who understands the state's specific economic conditions can provide you with loan terms that are more customized to your situation.

Compare loan offers: As a rule of thumb, don't jump at the first loan offer you get. Given Louisiana's unique economic and social factors, loan terms can vary significantly between lenders. Take your time to compare multiple offers, focusing on aspects like interest rates, repayment terms and any additional fees.

Compile your financial documents: Compile all the necessary documents, such as proof of income and identification. Some Louisiana-based lenders may also require proof of state residency or specific employment conditions. Having these documents at hand will streamline the application process and improve your chances of quick approval.

Submit loan application: Once you've selected a lender and gathered your documents, submit your application. Ensure all the information is accurate and complete, as any discrepancies can lead to delays. Also, ensure you meet all lender-specific criteria before hitting the submit button.

Review the loan terms carefully: The waiting game begins after your application is in. If approved, carefully review the loan agreement to ensure it matches what you've discussed with the lender. This is your opportunity to clarify any terms or conditions you may find confusing or specific to Louisiana.

Accept the loan: Once you're satisfied with the loan terms, you can finalize the loan. This usually involves signing the loan agreement and setting up your repayment schedule. Given the state's unique economic conditions, consider setting up automated payments or reminders to help you stay on track.
Alternatives to Personal Loans
Personal loans are a go-to for many, but they're not the only financial tools available for those needing funds. Other options might align more closely with your financial goals, depending on your situation.
Credit cards: Credit cards are readily accessible and can be a good fit for expenses you can pay off quickly. However, they can lead to a cycle of minimum payments and growing interest if not managed carefully.
Home equity loans: If you're a homeowner, a home equity loan can offer significant borrowing power at a lower interest rate. The downside is that your home is on the line, making it crucial to have a solid repayment plan.
Peer-to-peer lending: This modern lending approach allows you to secure funds from individual investors rather than banks. While it can offer more personalized loan terms, the application process can be more rigorous and lengthy.
401(k) loans: Taking a loan from your 401(k) can be quick and doesn't affect your credit score. However, it can have tax implications and reduce the growth potential of your retirement fund.
FAQ: Best Personal Loans in Louisiana
Your specific needs and situation play a significant role in finding the best personal loan in Louisiana. We compiled a list of frequently asked questions to help you gain valuable insight into this financial endeavor.
METHODOLOGY
We evaluated more than 30 personal loan lenders using 35+ individual data points across six key categories: loan affordability, consumer friendliness, customer service, accessibility, flexibility and lender transparency.
Within each ranking criteria category, we considered several individual data points that we feel carry the most weight when choosing a personal loan lender. These factors include available loan amounts, APR ranges, minimum credit score and income requirements, application fees, and disbursement time.
MoneyGeek values you, the consumer, so we also factored in each lender's customer support, business ratings and additional features that could make your experience easier and more convenient — like prequalification, payment options and mobile apps.
After careful consideration and calculation, we selected our top picks with your best interest in mind. Our personal loan recommendations and expert tips are meant to help you make the best decision when choosing a lender that meets your needs.
Personal Loans
Personal Loans
About Christopher Boston
---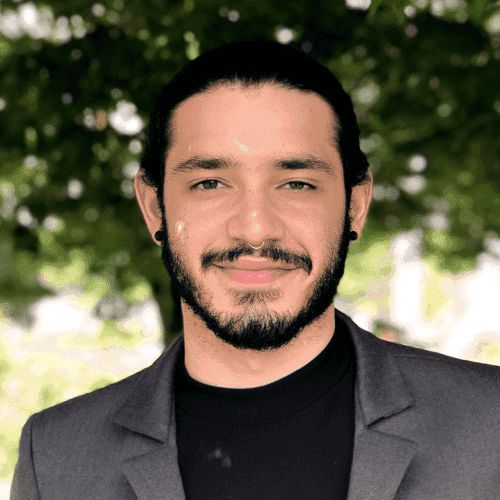 ---