There are moments in life when you find yourself in situations that require extra financial resources. Whether you're managing an unexpected medical bill, dealing with a sudden home repair or looking to consolidate existing debt, a personal loan can provide the financial leverage you need to move forward without setbacks.
To help you navigate this important financial decision, MoneyGeek rounded up the best personal loans in Illinois. We picked LightStream as the best overall personal loan lender in the state. Upstart is ideal for borrowers with bad credit, while SoFi is preferable for those with good credit. Upgrade and Best Egg are excellent for debt consolidation and home improvements, respectively.
Best Overall

---

7.49% to 25.49%

APR Range

Undisclosed

Minimum Credit Score

$5,000 to $100,000

Loan Amount Range

24 to 144 months

Repayment Terms

Same day funding possible

Time to Receive Funds

---
Best for Bad Credit

---

6.4% to 35.99%

APR Range

300

Minimum Credit Score

$1,000 to $50,000

Loan Amount Range

3 or 5 years

Repayment Terms

1 business day

Time to Receive Funds

---
Best for Good Credit

---

8.99% to 25.81% (with all discounts)

APR Range

680

Minimum Credit Score

$5,000 to $100,000

Loan Amount Range

12 to 60 months

Repayment Terms

2 Days

Time to Receive Funds

---
Best for Debt Consolidation

---

8.49% to 35.99%

APR Range

Undisclosed

Minimum Credit Score

$1,000 to $50,000

Loan Amount Range

24 to 84 months

Repayment Terms

Within a day

Time to Receive Funds

---
Best for Home Improvement

---

8.99% to 35.99%

APR Range

Undisclosed

Minimum Credit Score

$2,000 to $50,000

Loan Amount Range

36 to 60 months

Repayment Terms

Next Day

Time to Receive Funds

---
Understanding Personal Loans
Personal loans are a versatile financial resource that can help you address a wide array of needs. Unlike other loan types that are earmarked for specific purposes like buying a house or a car, personal loans give you the freedom to use the funds for anything from debt consolidation to home improvements or even a much-needed getaway.
A personal loan involves borrowing a predetermined amount from a lender, which you agree to pay back in monthly installments. The repayment period can vary, often ranging from as short as six months to as long as seven years. The interest rate, which can be either fixed or variable, is another crucial component that will affect your monthly payments and the overall cost of the loan.
When you apply for a personal loan, lenders will examine your financial health. Beyond the obvious factor of your credit score, they will also look at your debt-to-income ratio to understand how much of your monthly income is already allocated to existing debts. Employment history and income stability can also come into play, helping the lender to gauge your reliability as a borrower.
The Types of Personal Loans Available in Illinois
The world of personal loans is rich and varied, offering different types to meet a range of financial needs and preferences. Knowing about the distinct types can empower you to select the one that's most aligned with your financial objectives.
Pros and Cons of Personal Loans
The decision to take out a personal loan comes with its own set of benefits and drawbacks. A clear understanding of both can help you make a choice that complements your financial strategy.
| Pros | Cons |
| --- | --- |
| Broad application: The funds from a personal loan can be used for anything from education to emergency expenses. | Interest rate variability: Poor credit can result in interest rates that make the loan less cost-effective. |
| No collateral for unsecured loans: You can obtain an unsecured loan without risking any assets. | Risk of debt accumulation: The convenience of obtaining a personal loan can lead to excessive borrowing. |
| Budget-friendly repayment: Fixed monthly payments offer predictability for easier financial planning. | Hidden charges: Some loans come with less obvious costs like origination fees or late payment penalties. |
| Lower interest potential: Personal loans can offer a cheaper way to borrow compared to credit cards. | Credit score impact: Irresponsible management of the loan can lead to a decline in your credit score. |
Where to Get Personal Loans in Illinois
The world of personal loans is populated by a variety of lenders, each with its own set of rules, rates and requirements. The most common financial institutions in this market are traditional banks, online lenders and credit unions.
Traditional banks: These are the go-to option for many due to their reputation and the range of financial services they offer. However, they can be less forgiving when it comes to credit requirements and may offer less competitive interest rates compared to other lenders.
Online lenders: Specializing in quick and hassle-free loan approvals, online lenders are a solid choice for those who value convenience. However, the trade-off may be a lack of in-depth financial consultation services that you might find at a traditional bank or credit union.
Credit unions: These not-for-profit organizations often offer the most borrower-friendly terms, including lower interest rates and more flexible repayment options. The downside is that you'll need to qualify for membership, which can sometimes be a hurdle depending on the credit union's requirements.
How to Get the Best Personal Loan in Illinois for You
The average Illinois resident owes $15,321 in personal loans. From funding home improvements to covering the costs of unexpected emergencies, personal loans offer a financial lifeline for a variety of needs.
If you're planning to take out a personal loan in Illinois, understanding the steps to secure the best one for your particular situation is important.
1
Assess your financial standing
Before you even start looking at loan options, get a snapshot of your financial health first. Your credit score will be a key factor in determining the interest rates you'll be offered. Additionally, understanding your monthly budget will help you figure out how much you can afford to repay each month, ensuring you don't take on a loan that strains your finances.
2
Identify the loan's purpose
Having a clear understanding of why you need the loan will help you identify the most suitable type of loan and the amount you'll need to borrow. For example, if you're planning a home renovation, you'll want a loan that offers enough funds to cover all the projected costs. This clarity will also help you avoid borrowing more than necessary, reducing the financial burden.
3
Explore lender options
The lending landscape includes a variety of options such as traditional banks, online lenders and credit unions. Each type of lender has its own set of terms, eligibility criteria and interest rates. Researching these aspects thoroughly will help you find a lender that best matches your financial profile and specific needs.
4
Evaluate loan offers
After narrowing down your list of potential lenders, take the time to compare the loan offers you're eligible for. Look at the interest rates, repayment terms and any hidden fees like origination fees or prepayment penalties. This step is crucial for ensuring you choose the most cost-effective loan that won't become a financial burden.
5
Collect necessary paperwork
Once you've decided on a lender, gather all the required documents for the application. This usually includes items like proof of income, employment status and sometimes even a list of your assets. Having these documents ready will make the application process smoother and quicker.
6
Fill out the application form
Whether you're applying online or at a physical branch, you'll be required to provide detailed financial information. Ensure that all the details you provide are accurate and complete, as any inconsistencies can lead to delays or even rejection of your application. Once submitted, some lenders may require additional documentation, so be prepared to provide this if asked.
7
Carefully read the loan terms
Upon approval, you'll receive a loan offer that outlines all the terms and conditions. Take your time to read this document, paying special attention to the interest rate, repayment schedule and any associated fees. Don't hesitate to ask questions or seek clarification on any terms that you find confusing or unclear.
8
Accept the loan and access the funds
After you're satisfied with the loan terms, you can go ahead and accept the offer. The funds will usually be transferred to your bank account or directly to the creditors if you're consolidating debt. Make sure to confirm how and when the funds will be disbursed with your lender.
Alternatives to Personal Loans
While personal loans can be a go-to solution for many, there are other avenues for securing funds that might better suit your needs. Here are some alternatives, each with unique advantages and drawbacks.
Credit cards: Credit cards can be a quick solution for immediate, smaller expenses and often come with perks like cash back or travel rewards. However, the high interest rates can make this an expensive option if you're unable to pay off the balance promptly.
Home equity line of credit: If you're a homeowner with substantial equity, a home equity line of credit (HELOC) can offer a large credit line for significant expenses. However, your home is used as collateral, making timely repayment crucial to avoid risking your property.
Peer-to-peer lending: This modern lending solution matches borrowers with individual investors, often resulting in more flexible loan terms. However, the convenience comes at a price, as these platforms usually charge additional service fees.
401(k) loans: Borrowing from your 401(k) is an option that doesn't require a credit check and offers a straightforward way to access funds. However, this approach can have long-term repercussions on your retirement savings and may incur penalties if the loan isn't repaid as agreed.
Frequently Asked Questions
Whether you're a first-time borrower or someone looking to better understand the nuances of personal loans, questions often arise. To help you in navigating this financial avenue, we answered some of the frequently asked questions about personal loans in Illinois.
METHODOLOGY
We evaluated more than 30 personal loan lenders using 35+ individual data points across six key categories: loan affordability, consumer friendliness, customer service, accessibility, flexibility and lender transparency.
Within each ranking criteria category, we considered several individual data points that we feel carry the most weight when choosing a personal loan lender. These factors include available loan amounts, APR ranges, minimum credit score and income requirements, application fees and disbursement time.
MoneyGeek values you, the consumer, so we also factored in each lender's customer support, business ratings and additional features that could make your experience easier and more convenient — like prequalification, payment options and mobile apps.
After careful consideration and calculation, we selected our top picks with your best interest in mind. Our personal loan recommendations and expert tips are meant to help you make the best decision when choosing a lender that meets your needs.
Personal Loans
Personal Loans
About Christopher Boston
---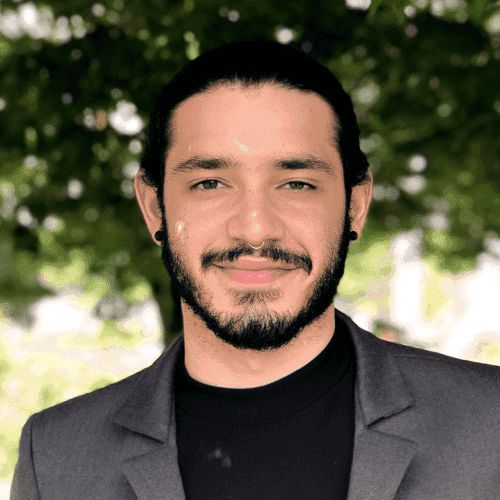 ---