Life's big moments often come with a price tag — whether it's going on your dream vacation, tackling a home improvement project or managing unexpected medical bills. A personal loan can be a financial catalyst, enabling you to handle these situations without putting undue strain on your budget or depleting your savings.
MoneyGeek identified the best personal loans in Idaho to guide you through the lending landscape. LightStream is our top pick for the best overall personal loan lender. Upstart is the best option for borrowers with bad credit, while we recommend SoFi for those with good credit. Upgrade is excellent for debt consolidation, and Best Egg is ideal for home improvements.
Best Overall

---

7.49% to 25.49%

APR Range

Undisclosed

Minimum Credit Score

$5,000 to $100,000

Loan Amount Range

24 to 144 months

Repayment Terms

Same day funding possible

Time to Receive Funds

---
Best for Bad Credit

---

6.4% to 35.99%

APR Range

300

Minimum Credit Score

$1,000 to $50,000

Loan Amount Range

3 or 5 years

Repayment Terms

1 business day

Time to Receive Funds

---
Best for Good Credit

---

8.99% to 25.81% (with all discounts)

APR Range

680

Minimum Credit Score

$5,000 to $100,000

Loan Amount Range

12 to 60 months

Repayment Terms

2 Days

Time to Receive Funds

---
Best for Debt Consolidation

---

8.49% to 35.99%

APR Range

Undisclosed

Minimum Credit Score

$1,000 to $50,000

Loan Amount Range

24 to 84 months

Repayment Terms

Within a day

Time to Receive Funds

---
Best for Home Improvement

---

8.99% to 35.99%

APR Range

Undisclosed

Minimum Credit Score

$2,000 to $50,000

Loan Amount Range

36 to 60 months

Repayment Terms

Next Day

Time to Receive Funds

---
Understanding Personal Loans
Personal loans can be the financial catalyst you need to achieve various life goals or navigate unexpected expenses. Whether you're looking to consolidate multiple debts into a single payment, finance a home renovation or cover emergency medical costs, a personal loan offers the flexibility to allocate funds as you see fit.
When you opt for a personal loan, you're entering into a contractual agreement with a lender to borrow a lump sum of money. You then repay this amount in monthly installments over a period known as the loan term. The interest rate on the loan can either be fixed, remaining the same throughout the loan term, or variable, fluctuating based on market conditions.
Lenders employ a multi-faceted approach to assess your loan application. While your credit score is a primary consideration, it's far from the only one. Lenders also examine your income level, the stability of your employment and your existing financial obligations to gauge your ability to repay the loan.
Types of Personal Loans Available in Idaho
Personal loans come in various types, each with features tailored to meet specific financial circumstances. Below, we explore the details of the different loans available in Idaho:
Secured personal loans: Secured personal loans are backed by an asset, like your home or car, which serves as collateral. This setup often allows for lower interest rates but puts your asset at risk if you fail to make timely payments.
Unsecured personal loans: Unsecured personal loans are the opposite of secured loans, requiring no collateral but often coming with higher interest rates. They're a good fit for those who don't want to risk an asset but are confident in their ability to repay.
Debt consolidation loans: Aimed at streamlining your debt payments, debt consolidation loans roll multiple debts into a single, manageable payment. They can be a financial lifesaver if you're juggling various high-interest debts.
Co-signed loans: Involving a co-signer with robust credit can make getting approved for a loan easier. However, the co-signer is also on the hook for the debt, adding a layer of responsibility for both parties.
Fixed-rate loans: With a constant interest rate, fixed-rate loans offer the comfort of knowing what your monthly payment will be. They're a solid choice for those who value budgetary consistency.
Variable-rate loans: Variable-rate loans come with interest rates that can change, usually in line with a financial index. While they may offer lower initial rates, the variability can be stressful for those who prefer predictability.
Understanding the different types of loans can guide you toward the most beneficial choice for your situation.
Pros and Cons of Personal Loans
Personal loans offer advantages and disadvantages that can significantly impact your financial health. Being aware of the pros and cons of personal loans can guide you in choosing the right loan for your needs and managing it responsibly.
| Pros | Cons |
| --- | --- |
| Versatile spending options: Personal loans give you the freedom to allocate funds as you see fit, whether it's for debt consolidation or a dream vacation. | Credit score-dependent rates: A less-than-stellar credit score can saddle you with high-interest rates. |
| No asset risk with unsecured loans: Unsecured personal loans don't put your property at risk in case of default. | Temptation to overspend: Easy access to funds might encourage financial behavior that leads to unmanageable debt. |
| Predictable payment structure: Fixed monthly payments make it easier to manage your budget. | Extra costs: Origination fees and prepayment penalties can add to the overall cost of the loan. |
| Competitive interest rates: Personal loans can offer interest rates that are more favorable than those of credit cards. | Credit repercussions: Missed or late payments can have a long-lasting negative impact on your credit history. |
Where to Get Personal Loans in Idaho
Navigating the landscape of personal loans involves choosing from a variety of lenders, each offering unique benefits and limitations. The primary lenders you'll encounter are traditional banks, online lenders and credit unions.
Traditional banks: These established institutions offer a comprehensive range of financial products, including various types of personal loans. On the flip side, their approval process can be more rigorous, often requiring higher credit scores and more documentation.
Online lenders: These digital platforms are known for their quick approval processes and user-friendly interfaces. While they can be an excellent option for those with strong credit profiles, they may not offer the same level of customer service or financial guidance as in-person institutions.
Credit unions: Often community-focused, credit unions generally offer more lenient lending criteria and lower interest rates. The catch is that you'll need to qualify for membership, which could be based on your location, employment or other affiliations.
You may want to consider what is important to you in a lender while selecting your financial institution.
How to Get the Best Personal Loan in Idaho for You
The average personal loan debt in Idaho is $25,392. Whether it's to cover the costs of a home renovation, consolidate high-interest debt or manage unexpected medical expenses, personal loans are a versatile financial solution for many.
If you're considering taking out a personal loan in Idaho, it's beneficial to acquaint yourself with the steps involved in finding and applying for one that best suits your situation.
1
Assess your financial situation
The first step in securing a personal loan is to evaluate your financial standing. Your credit score will be a major determinant of the interest rates you can secure. We also recommend assessing your monthly income and expenses to determine how much you can afford in monthly loan repayments.
2
Identify the purpose of the loan
Knowing the specific reason you need the loan will guide you in selecting the right type of loan and determining the amount you need to borrow. For example, if you're looking to consolidate high-interest debts, you'll want a loan with a lower interest rate than your current debts to make the consolidation worthwhile.
3
Explore lender options
Lenders like traditional banks, online platforms and credit unions offer varying terms and conditions. Research these lenders to find one that aligns with your financial needs, whether you're looking for lower interest rates, more flexible repayment terms or quicker approval times.
4
Compare loan offers
After narrowing down your list of potential lenders, compare the loan offers you've received or are eligible for. Pay attention to the interest rates, repayment terms and any additional fees to find the most cost-effective loan for your needs. This step will help ensure you don't end up with a loan that becomes a financial burden.
5
Prepare the required documents
Once you've chosen a lender, you'll need to prepare the necessary documentation for the loan application. This typically includes proof of income, employment verification and sometimes a list of financial assets. Having these documents ready can speed up the application and approval process.
6
Complete the application form
Whether you're applying online or in-person, you'll be required to fill out a detailed application form. Make sure to provide accurate and complete information, as any discrepancies can lead to delays or even disqualification from the loan process.
7
Review the loan terms
If your application is approved, the lender will present you with a loan offer that outlines the terms and conditions. Take the time to read this document carefully and ask questions or seek clarification on any terms that you find confusing or unclear.
8
Finalize the loan and receive the funds
After thoroughly reviewing and understanding the loan terms, you can accept the offer. If it's a debt consolidation loan, the funds will generally be disbursed directly into your bank account or to the creditors. Confirm the method and timing of the disbursement with your lender to ensure everything goes smoothly.
Alternatives to Personal Loans
Personal loans are a popular choice for consumers needing extra funds, but other options are available. Various other financial tools can serve as viable alternatives, each with pros and cons.
Credit cards: Ideal for covering smaller costs on the fly, credit cards offer the benefit of rewards and purchase protections. However, the convenience comes at the cost of high-interest rates, especially if you don't pay off the balance each month.
Home equity line of credit: A home equity line of credit (HELOC) can provide a substantial amount of money by leveraging the equity in your home, making it suitable for larger projects or expenses. However, failure to repay can result in the loss of your home, as it serves as the loan's collateral.
Peer-to-peer lending: These platforms offer a more personalized lending experience by directly connecting borrowers with individual lenders. While they often offer competitive interest rates, they also come with service fees and potentially longer approval times.
401(k) loans: Taking a loan from your 401(k) can be a quick and straightforward process, bypassing the need for a credit check. However, this option can jeopardize your long-term financial health by reducing your retirement savings and incurring penalties if not repaid on time.
We recommend considering all your options before applying for a personal loan so you can pick the financial product that works best for you.
Frequently Asked Questions About Idaho Personal Loans
Personal loans can be a valuable resource for meeting various financial needs, but they also come with complexities. To help you gain valuable insight, we addressed some commonly asked questions about personal loans in Idaho.
METHODOLOGY
We evaluated more than 30 personal loan lenders using 35+ individual data points across six key categories: loan affordability, consumer friendliness, customer service, accessibility, flexibility and lender transparency.
Within each ranking criteria category, we considered several individual data points that we feel carry the most weight when choosing a personal loan lender. These factors include available loan amounts, APR ranges, minimum credit score and income requirements, application fees and disbursement time.
MoneyGeek values you, the consumer, so we also factored in each lender's customer support, business ratings and additional features that could make your experience easier and more convenient — like prequalification, payment options and mobile apps.
After careful consideration and calculation, we selected our top picks with your best interest in mind. Our personal loan recommendations and expert tips are meant to help you make the best decision when choosing a lender that meets your needs.
Personal Loans
Personal Loans
About Christopher Boston
---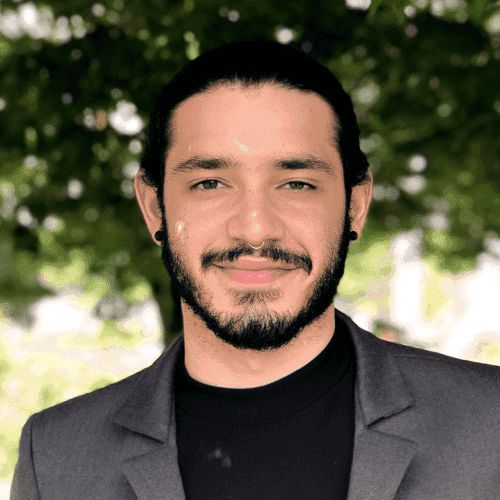 ---