Navigating the financial landscape can be challenging, but personal loans offer a versatile way to meet various financial objectives. Whether you're eyeing a dream vacation, planning a major home renovation or aiming to consolidate multiple debts, a $25,000 personal loan can be a game-changer. This amount is substantial enough to impact your goal yet manageable in terms of repayment.
But before you set your sights on this type of loan, it's vital to grasp the intricacies involved in the application process. Lenders have their criteria, ranging from credit score benchmarks to income requirements. These measures might make you want to research and compare various loan offers to help you decide the best option that suits your needs.
Why Get a $25,000 Personal Loan
A $25,000 personal loan can be a significant financial resource that opens up a myriad of possibilities. Whether you're looking to make a substantial investment in your future or address immediate needs, this loan amount can offer the financial flexibility you require.
Here are some reasons to get a $25,000 personal loan:
Home renovations: Upgrade your kitchen, add a new bathroom or even build a deck to increase the value and comfort of your home.
Medical procedures: Fund elective surgeries or medical treatments that are not covered by insurance, such as dental implants or LASIK eye surgery.
Wedding expenses: Fund your dream wedding, from the venue and catering to the honeymoon, without compromising on your special day.
Debt consolidation: Simplify your financial life by consolidating multiple high-interest debts into a single payment with a lower interest rate.
Business startup: Use the loan as initial capital to kickstart a small business, covering essential costs like leasing space, purchasing inventory or marketing.
Pros and Cons of a $25,000 Personal Loan
When considering a $25,000 personal loan, it's crucial to weigh the pros and cons carefully. This loan amount can be a significant financial commitment, and understanding the advantages and drawbacks can help you make an informed decision that aligns with your financial goals and current situation.
ADVANTAGES OF A $25,000 PERSONAL LOAN
Flexibility in usage: Personal loans generally don't have fund usage restrictions. Whether for home improvement, debt consolidation or even a dream vacation, the choice is yours.
No need for collateral: Unlike secured loans such as home equity lines of credit, most personal loans are unsecured. This means you don't have to risk losing valuable assets like your home or car if you default on the loan.
Credit score improvement: Consistent, on-time payments on a $25,000 personal loan can positively impact your credit score. A better credit score can open doors to more favorable financial products in the future.
Flexible repayment terms: Depending on the lender, you may find longer loan terms. This can help reduce your monthly payments.
Quick access to funds: Many lenders offer rapid approval and fund disbursement, sometimes within a day or two. This fast turnaround can be invaluable for urgent needs like medical emergencies or time-sensitive investment opportunities.
DISADVANTAGES OF A $25,000 PERSONAL LOAN
Impact on debt-to-income ratio: Taking on a $25,000 personal loan will increase your debt-to-income ratio, affecting your ability to secure other types of credit.
Fees and penalties: Some lenders charge origination fees, late payment fees or prepayment penalties. These additional costs can add up, making the loan more expensive than initially anticipated.
Strict requirements: Qualifying for a $25,000 personal loan requires you to meet the lender's specific requirements, which often include a minimum credit score and gross income.
Credit score damage: Lenders conduct hard credit checks when evaluating your eligibility for a loan, affecting your credit score. Additionally, failure to make payments on time will harm your credit history.
More debt: A $25,000 personal loan increases your debt load, necessitating a careful repayment plan to be sure you can meet your obligations.
RED FLAGS TO AVOID
Protecting yourself against predatory loans and lenders is important to avoid a debt trap. Below are some red flags you should note when getting a $25,000 personal loan.
The lender has unusually high interest rates.
There are high prepayment and late payment penalties.
The lender isn't transparent about the fees, terms and rates.
There are a lot of negative lender reviews from previous clients.
The lender makes promises that are too good to be true.
Researching services and offers can make a huge difference when deciding on a lender. Aside from ensuring you're not becoming a victim of predatory loans, it can also help you find the best deals.
Where to Get a $25,000 Personal Loan
When you're in the market for a $25,000 personal loan, it's essential to explore your lender options to snag the best offer. Different lenders offer varying terms, interest rates and benefits, so understanding your choices can help you make an informed decision.
Banks: Traditional banks are often the first stop for many borrowers due to their widespread presence and comprehensive financial services. While banks may offer competitive interest rates, especially for existing customers, they often have stringent credit and income requirements. Additionally, banks may charge higher fees, such as origination fees or prepayment penalties.

If you already have a relationship with a bank, you might find the loan application process smoother, not to mention possible relationship discounts.

Online lenders: Online lenders offer the convenience of quick application and approval processes, often entirely online. These lenders may be more flexible regarding credit scores and income levels, making them a viable option for those who might not qualify for a bank loan.

However, it's crucial to be cautious of potentially higher interest rates or less favorable terms. Always read customer reviews and check for accreditation to ensure you're dealing with a reputable online lender.

Credit unions: Credit unions are member-owned financial institutions that often offer more personalized service compared to traditional banks. They may offer lower interest rates and more flexible terms, especially for members with less-than-perfect credit.

To apply for a loan, however, you'll need to become a member, which could involve a membership fee or specific eligibility criteria. Moreover, credit unions are generally smaller and may not offer the same breadth of services as larger banks or online lenders.
REQUIREMENTS FOR A $25,000 PERSONAL LOAN
When you're eyeing a $25,000 personal loan, knowing the requirements in advance can save you time and potential disappointment, allowing you to focus on lenders where you have a strong chance of approval. These include:
Credit score: Lenders often look for a good to excellent credit score to approve a loan of this size.
Proof of income: This can be through pay stubs, tax returns or bank statements.
Debt-to-income ratio: A lower ratio is generally more favorable.
Employment history: A stable employment history can make you a more attractive borrower.
Identification and legal requirements: You'll need to provide government-issued identification, and you must be at least 18 years old and a U.S. citizen or a permanent resident.
Submitting all necessary documents along with your application will prevent unnecessary delays. Check your preferred lender's requirements first and prepare your documents before applying for a loan.
How to Get a $25,000 Personal Loan
Getting a $25,000 personal loan involves more than just finding a lender and signing on the dotted line. Understanding the steps involved can help you secure a loan with terms that fit your financial situation and avoid pitfalls as you go along.
1
Check Your Credit Score
Your credit score is a key factor that lenders use to determine your eligibility and interest rate. Obtaining a free credit report allows you to see where you stand in the eyes of potential lenders. Review the report for accuracy, as any errors could affect the terms and rates you will get from potential lenders.
2
Shop Around for Lenders
Different lenders offer varying interest rates, terms and fees. Research multiple lenders, including banks, online lenders and credit unions, to find the one that aligns with your needs. Remember to read customer reviews and check for any hidden fees or terms.
3
Get Prequalified
Prequalification gives you an idea of the loan amount, terms and interest rate you might qualify for without affecting your credit score. This involves a soft credit check and can usually be done online. It's a valuable step for comparing offers and understanding what you can realistically afford.
4
Review and Choose a Loan Offer
After receiving multiple loan offers through prequalification, it's crucial to align your choice with your specific financial needs and circumstances. Whether you prioritize a lower interest rate, a longer repayment term, or additional features like payment flexibility, ensure the loan offer you choose fits your unique situation.
5
Submit Loan Application
Once you've chosen a lender and a loan offer, it's time for you to apply for the loan formally. This will involve a hard credit check, which could slightly lower your credit score. Be prepared to submit financial documents like pay stubs, tax returns and bank statements to verify your income and financial stability.
CAN YOU QUALIFY FOR A $25,000 PERSONAL LOAN WITH BAD CREDIT?
Getting a $25,000 personal loan with bad credit is a challenging endeavor, but it's within reach. There are specific strategies you can take to improve your odds of approval, even when your credit score is less than ideal. There are specific strategies you can take to improve your odds of approval, even when your credit score is less than ideal.
Consider a co-signer: Enlisting the help of a co-signer with a strong credit history can significantly boost your loan application.
Choose a secured loan: A collateral like a vehicle or property reduces the lender's risk and can make them more willing to overlook a poor credit score when considering your application.
Improve your credit score: Paying down existing debts and ensuring timely bill payments can gradually boost your credit score, making you a more attractive candidate for lenders.
How to Compare $25,000 Personal Loans
Getting a $25,000 personal loan involves comparing offers from multiple lenders to ensure you're getting the best deal. Below are some factors to consider when comparing loan offers:
APR: The annual percentage rate (APR) encapsulates not only the interest rate but also any additional fees. A lower APR generally means a less expensive loan, but make sure to compare this in the context of the loan's other terms.
Loan terms: The loan length can significantly impact your monthly payments and the total cost of the loan. Opt for a term that aligns with your budget and financial goals, whether that's a shorter term with higher monthly payments or a longer term with lower monthly premiums.
Credit score requirements: Different lenders have varying credit score thresholds. Make sure your credit score aligns with the lender's requirements to save time on an application that's likely to be rejected.
Other eligibility requirements: Lenders may have additional criteria like income level or employment status. Ensure you meet these requirements to improve your chances of loan approval.
Fees: Look out for origination fees, late payment fees and other charges that could add to the cost of your loan. These fees vary widely between lenders, so be sure to factor them into your comparison.
Funding time: The speed at which you can access the funds may be crucial, depending on your needs. Some lenders can provide funding within a day or two, while others may take longer.
Alternatives to a $25,000 Personal Loan
Before taking out a $25,000 personal loan, it's wise to consider other financial avenues. Different options may offer more favorable terms or greater flexibility, depending on your specific needs and circumstances.
Credit cards: Credit cards can offer immediate access to funds and may come with promotional interest rates. However, the convenience can be offset by high interest rates after the promotional period, making this a less suitable option for long-term borrowing.
Borrowing from friends or family: This option eliminates the need for credit checks and may offer more flexible repayment terms. But mixing finances with personal relationships can lead to strained dynamics if not managed carefully.
Buy now, pay later apps: Buy now, pay later apps allow you to make purchases and pay for them over time. While convenient, they often come with fees and can encourage impulse spending, leading to potential financial strain.
Cash advance: A cash advance from your credit card provides quick access to money. However, this option often comes with high fees and interest rates, making it an expensive way to borrow.
FAQ: $25,000 Personal Loans
Applying for a $25,000 personal loan can be challenging, especially if it's your first time. To get you started, we answered some frequently asked questions about this loan below.
About Christopher Boston
---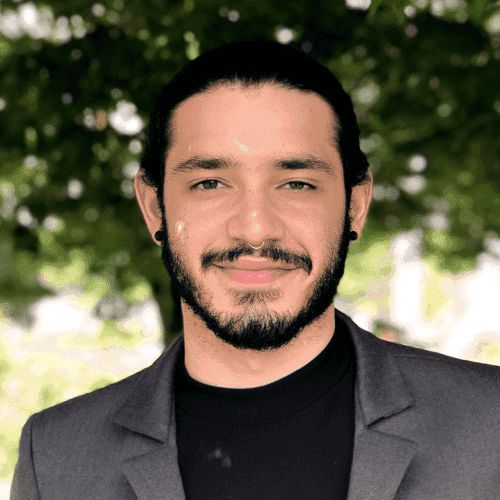 ---