Securing a personal loan can feel like unlocking a financial toolkit customized just for you. Whether you're grappling with sudden repair costs for your home, looking to finance your dream vacation or aiming to consolidate multiple debts into a single, manageable payment, a personal loan can be your go-to solution.
Depending on your specific needs and circumstances, the best personal loan in Arizona for you could vary. MoneyGeek found that LightStream is the best overall lender in the Grand Canyon State. Upstart is ideal for bad credit, whereas SoFi is preferable for good credit. Upgrade offers the best deal for debt consolidation, while Best Egg is excellent for home improvements.
Best Overall

---

7.49% to 25.49%

APR Range

Undisclosed

Minimum Credit Score

$5,000 to $100,000

Loan Amount Range

24 to 144 months

Repayment Terms

Same day funding possible

Time to Receive Funds

---

Best for Bad Credit

---

6.4% to 35.99%

APR Range

300

Minimum Credit Score

$1,000 to $50,000

Loan Amount Range

3 or 5 years

Repayment Terms

1 business day

Time to Receive Funds

---

Best for Good Credit

---

8.99% to 25.81% (with all discounts)

APR Range

680

Minimum Credit Score

$5,000 to $100,000

Loan Amount Range

12 to 60 months

Repayment Terms

2 Days

Time to Receive Funds

---

Best for Debt Consolidation

---

8.49% to 35.99%

APR Range

Undisclosed

Minimum Credit Score

$1,000 to $50,000

Loan Amount Range

24 to 84 months

Repayment Terms

Within a day

Time to Receive Funds

---

Best for Home Improvement

---

8.99% to 35.99%

APR Range

Undisclosed

Minimum Credit Score

$2,000 to $50,000

Loan Amount Range

36 to 60 months

Repayment Terms

Next Day

Time to Receive Funds

---
Understanding Personal Loans
A personal loan is like a financial wildcard, offering you the flexibility to cover a wide array of expenses, from unexpected emergencies to planned expenditures like a vacation or home renovation. The mechanics are simple but effective: you apply for a specific amount, and if approved, that sum is transferred to you in a single payment.
Once you receive the funds, often in a lump sum, you're responsible for paying back the amount in consistent monthly installments over an agreed-upon time frame, which can vary from as little as six months to as long as seven years. One of the appealing aspects of personal loans is the fixed interest rate, which means your monthly payments remain the same throughout the life of the loan, making it easier for you to manage your budget.
The Types of Personal Loans Available in Arizona
When shopping around for a personal loan, expect to encounter different options, each with its own unique purpose and benefits. Whether you're looking to consolidate multiple debts or finance a significant life event, understanding the different types of personal loans can be your first step toward making a wise financial decision.
Pros and Cons of Personal Loans
Personal loans offer a range of solutions for various monetary needs. However, like any financial tool, they come with both benefits and drawbacks that can significantly impact your finances. Understanding these pros and cons of personal loans can help you make an informed decision that aligns closely with your financial goals and circumstances.
Pros
Versatility in usage: No spending restrictions provide financial versatility.
Lower interest rates than credit cards: Personal loans often have competitive interest rates compared to credit cards.
Quick access to funds: Most lenders typically have quick approval times for time-sensitive financial needs.
Debt consolidation: Personal loans help consolidate multiple high-interest debts.
Cons
Hidden charges: Some lenders may have hidden fees like late fees and prepayment penalties that can increase the overall cost of the loan.
Risk of debt cycle: There may be a risk of falling into a debt cycle due to easy access to funds.
Higher interest rates without collateral: To mitigate risk, lenders may charge higher interest rates for unsecured personal loans, which can be costly.
Asset risk: Secured personal loans put your collateral asset at risk if you fail to pay.
Where to Get Personal Loans in Arizona
There are three main types of personal loan lenders: traditional banks, online lenders and credit unions. Each offers a distinct set of benefits and limitations that cater to various financial needs and profiles.
These are long-standing financial institutions that offer a variety of loan products, including personal loans. They are known for their comprehensive financial services and ability to build long-term client relationships. However, they often have more rigorous approval criteria, including higher credit score requirements and a more extensive vetting process.

These tech-savvy platforms offer a streamlined loan application process that can be completed from the comfort of your home. They are particularly appealing to younger borrowers and those with less-than-stellar credit histories. However, the convenience can come with a price, often in the form of higher interest rates or additional fees.

These member-owned institutions often offer the most borrower-friendly terms, including lower interest rates and flexible repayment schedules. Membership is based on various factors like location or employment. While they offer a more personalized approach to lending, their loan options may be less diverse than those of larger financial institutions.
How to Get the Best Personal Loan in Arizona for You
In Arizona, the average personal loan debt is $23,009. People often resort to personal loans for many reasons, such as covering the costs of medical bills, consolidating multiple debts and even financing home renovations or dream vacations.
If you're considering this financial route, here's a detailed guide to help you find and apply for a personal loan that suits your unique circumstances.
1
Check your credit score
First, you should check your credit score, as it's a significant factor that lenders use to determine your loan eligibility. You can request a free annual credit report from each of the three major credit bureaus. Knowing your credit score will help you set realistic expectations about the interest rates you're likely to be offered.
2
Determine loan amount and purpose
Identify why you need the loan and how much you need to borrow. This clarity will help you avoid overborrowing and focus your search on lenders specializing in the type of loan you require. For instance, some lenders may offer better terms for debt consolidation, while others might be more suitable for home improvements.
3
Explore lender options
Arizona has a mix of local banks, credit unions and online lenders offering personal loans. Each has its own advantages and disadvantages; for example, local banks may offer the benefit of in-person consultations, while online lenders often have quicker approval processes. Compare these options carefully, paying close attention to interest rates, fees and repayment terms.
4
Prequalify with multiple lenders
Many lenders offer a prequalification process that involves a soft credit check, allowing you to gauge your eligibility without affecting your credit score. Prequalifying with several lenders gives you a range of offers to compare, helping you identify the most favorable loan terms.
5
Collect necessary documents
After you've shortlisted your preferred lenders, start gathering the required documents. This usually includes proof of income, such as recent pay stubs or tax returns and identification like a driver's license. Some lenders may also ask for additional financial statements, like recent bank transactions.
6
Complete and submit the application
Fill out the loan application form from your chosen lender, ensuring all the information provided is accurate and complete. Inaccuracies or incomplete information can result in delays or even rejection. After submission, lenders usually take a few business days to review your application and make a decision.
7
Review loan terms
If your application is approved, you'll receive a loan offer outlining the terms and conditions, including the interest rate, repayment schedule and additional fees. Take the time to thoroughly review these terms to ensure they align with your financial capabilities and objectives.
8
Finalize the loan agreement
Once you're satisfied with the loan terms, you can proceed to accept the offer. The lender will then conduct a hard credit check, which will have a minor impact on your credit score. After this final approval step, the loan amount is usually disbursed into your bank account within a few days.
Alternatives to Personal Loans
Personal loans are often the go-to solution for those needing quick, flexible financing, but they're far from being the only option on the table. Depending on your financial profile and the specific needs you're looking to address, you might find several alternatives more suitable.
Credit cards offer immediate access to funds and may even come with rewards programs or promotional interest rates. However, the convenience can come at a steep cost, as credit cards often carry high interest rates that can quickly accumulate if you carry a balance.

Home Equity Line of Credit

A Home Equity Line of Credit (HELOC) allows you to leverage the value of your home to secure a loan, often at a more favorable interest rate than an unsecured personal loan. But tread carefully; your home is used as collateral, meaning you could lose it if you're unable to meet your repayment obligations.

This innovative form of lending cuts out the middleman by connecting borrowers directly with individual investors via online platforms. While this can lead to faster funding and potentially more lenient qualification criteria, the interest rates can be less favorable, especially for those with less-than-perfect credit.

Borrowing from your 401(k) can offer a fast and relatively low-cost way to access funds, as you're essentially borrowing from yourself. However, this choice comes with its own set of risks, including potential tax penalties and the impact on your long-term retirement savings if the loan isn't repaid promptly.
Frequently Asked Questions About Personal Loans
When it comes to personal loans, even the most financially savvy may have questions. Between the terms, the rates and eligibility requirements — there's a lot to consider. We addressed the most frequently asked questions about personal loans in Arizona to offer insights that can help you make the best choice for your financial situation.
METHODOLOGY
We evaluated more than 30 personal loan lenders using 35+ individual data points across six key categories: loan affordability, consumer friendliness, customer service, accessibility, flexibility and lender transparency.
Within each ranking criteria category, we considered several individual data points that we feel carry the most weight when choosing a personal loan lender. These factors include available loan amounts, APR ranges, minimum credit score and income requirements, application fees and disbursement time.
MoneyGeek values you, the consumer, so we also factored in each lender's customer support, business ratings and additional features that could make your experience easier and more convenient — like prequalification, payment options and mobile apps.
After careful consideration and calculation, we selected our top picks with your best interest in mind. Our personal loan recommendations and expert tips are meant to help you make the best decision when choosing a lender that meets your needs.
Personal Loans
Personal Loans
About Christopher Boston
---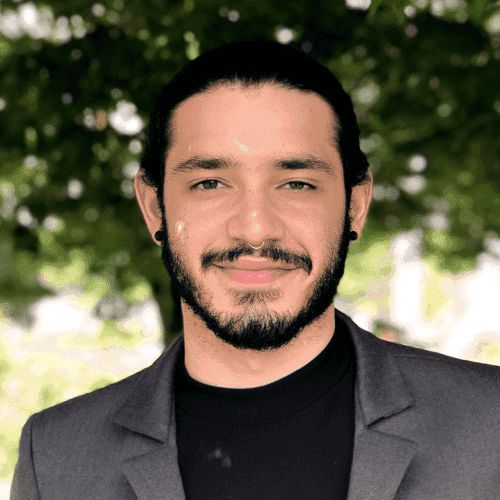 ---