Buying your first home is a milestone that's often wrought with emotion. You may feel excited, exhilarated and exhausted all at once — and for good reason. The purchase of a home constitutes one of the biggest financial investments of your life and certainly one to take seriously.
This guide provides useful information and tools that will help reduce your stress level and temper the emotion that often comes with the purchase of a home, ultimately giving you the knowledge to make a wise and educated purchase.
Before You Buy: Is Homeownership for You?
You may have heard references about whether this is a good time to buy a home based on market conditions, but the real issue is whether you, in your current financial situation, are ready. Are you prepared to exchange short-term rental payments for long-term mortgage payments, property taxes and insurance? Would you rather keep your weekends free from homeownership responsibility, knowing that if you have a leaky sink you can simply call the landlord or property manager to handle the repair? Questions like these are just a few of the issues you need to resolve prior to making the decision to purchase your first home.
A 10-Step Guide For First-Time Buyers
When you are ready to become a homeowner you may feel confused or overwhelmed about where to start. After all, this will probably be one of the largest purchases you will make in your life and the process of buying can look complicated, especially for a first-time homebuyer. If you're ready to proceed, consider taking these steps now:
1
Assess Your Budget
You'll need to determine your target purchase price before you start house hunting. Knowing right off the bat the appropriate home price for your budget helps narrow down the list of houses to consider in the neighborhood you hope to call home. You need to examine your income, assets and debts to determine (a) the mortgage loan amount you can qualify for and (b) how much you can contribute as a down payment.
A rule of thumb is you can afford a house priced at approximately 2.5 times your annual gross salary. For example, if you earn $50,000 per year, you can probably afford a house that costs $125,000. Remember, however, that deviations from this general rule occur, depending on your monthly debts, the amount you have set aside for a down payment and your credit score.
2
Locate Down Payment Assistance If Needed
Despite having a stable job with a decent salary, you may feel you can't afford to purchase a home because of the down payment requirement. Your lender requires a down payment equal to a certain percentage of the purchase price.
Unfortunately, many first-time homebuyers have found it difficult to save the funds necessary for a down payment. The good news: You can find many down payment assistance programs throughout the U.S. that can help you overcome this hurdle. The available programs are not exclusive to low-income homebuyers.
State housing authority websites are also good resources for seeking down payment assistance. These websites are usually quite informative and user-friendly. Here's a step-by-step description, using Texas as an example, to demonstrate how easy it is to find information on down payment assistance programs:
A simple Google search, "Texas state housing authority," brings up the website for the Texas Department of Housing & Community Affairs: https://www.tdhca.state.tx.us.

On the menu at the top of the website, click on "Help for Texans"

Click on "My First Texas Home" under "Buying a Home"

This takes you to http://www.myfirsttexashome.com, which contains information on first-time homebuyer programs, including down payment assistance and mortgage tax credits. The website also links directly to participating mortgage lenders of the Texas programs.
3
Review Your Credit History and Check Your Credit Score
Your credit record and credit score will not only determine if you qualify for a mortgage but also impact the interest rate you pay for that loan. Your credit record is a detailed financial report of your payment, debt and credit history — including the amount of credit you have available, your use of credit, how much credit you have and the timeliness of your credit payments. Your credit score is a number that indicates your creditworthiness, or your likelihood of repaying a debt.
The general rule is that the better your credit record and the higher your credit score, the lower your interest rate. That's why it's essential that you go into your first home purchase with the best possible credit history and score.
Pull a copy of your credit report before you begin the homebuying process. Some credit card companies provide them at your request — and others even provide your current credit score with each bill they issue.
You are legally entitled to receive a free credit report every 12 months from each of the three main nationwide consumer credit reporting agencies — Equifax, Experian and TransUnion. You can request a copy of your reports by phone, by mail or online:
By phone, call (877) 322-8228.

By mail, print out the request form at https://www.annualcreditreport.com/manualRequestForm.action and send the completed form to:
Annual Credit Report Request Service
P.O. Box 105281
Atlanta, GA 30348-5281

Online at https://www.AnnualCreditReport.com. This is the official site, authorized by the federal government, for free credit reports
Once you receive your credit reports, review them for accuracy. It's not uncommon for credit reports to contain errors. Addressing errors in your report before you start the homebuying process is a wise move because errors may impact your ability to qualify for a mortgage.
Confirm your report only contains items relating to you. It's quite common for credit reports to mistakenly contain data relating to people who have similar names. Also check for information that is inaccurate or incomplete, such as accounts listed on the report that don't belong to you. Another common error is a credit line or debt that shows as open but which you've actually paid off. A credit report also includes information about employers and residences, so carefully review that information to confirm its accuracy.
If you spot any errors, you should immediately contact the credit reporting agency that issued the report as well as the creditor that furnished the information to the reporting agency. Your credit report should include information about how to dispute inaccurate or incomplete information.
4
Gather Your Financial Documents
Even before you decide on a lender and submit a formal mortgage loan application, start collecting the documents you will need to provide as part of your mortgage application. Because the lender will require a substantial amount of documentation — even more if you are self-employed — you should start this process as early as you can.
What documentation should you collect? Gather your tax returns (you'll probably need to provide two years' worth), W-2s, pay stubs, bank account statements dating back several months, employer names and addresses and landlord information, if you rent. Remember that this is just a start; your lender or loan officer will probably request additional documentation as part of the standard application process.
5
Choose a Lender for Your Preapproval
Many first-time homebuyers believe they should first find a home they want to purchase and then apply for a mortgage to finance the purchase. But that's often not the best approach. Instead, reverse the process by first locking in your financing before you set out to find the home of your dreams. One advantage of locking in your financing with a mortgage preapproval is that it gives you peace of mind knowing that once you find a home and fall in love with it, you won't lose it because you can't afford it.
Where should you go to lock in your financing? You have many options. Bank, savings and loan or credit union? Large national financial institution or community savings bank? Online application or in-person meeting with a loan officer? It's all a matter of personal preference. Some buyers prefer sitting in front of their computer and completing an application online. Others would rather sit down with a loan officer to have all their questions answered in person. If you already have a relationship with a local financial institution, you might feel more comfortable working with people you know. A smaller institution might offer a more personal touch that makes some homebuyers feel less like a number.
You can ask potential lenders questions about how they handle the loan approval process before you decide. One of the most important questions you can ask your potential lender is the length of time it will take to process your application. Follow up this question with another question of timing: Once approved, how long will it take before the lender is ready to close on your loan? Confirming your lender's timeframe matches your own is essential. You wouldn't want to risk losing your deal simply because your lender won't be able to close by your stated deadline.
Preapproval vs. Prequalification
In a competitive real estate market, you give yourself more bargaining power if you are preapproved for a mortgage when you make a bid on a house and sign a contract to purchase it.
Just look at the situation from the seller's perspective. When a buyer and seller sign a real estate contract, the agreement typically contains a mortgage contingency that allows the buyer time to apply for and obtain a mortgage loan. If the buyer fails to obtain a mortgage loan in the time the contract allows, the buyer can cancel the contract, back out of the purchase and receive a refund of the earnest money deposit. That's a risky proposition to the seller. After all, the seller has voluntarily taken the house off the market during the mortgage contingency period — and if the end result is a loan denial for the buyer, the seller must place the house back on the market after one or two months of lost time, which the seller could have spent marketing the house to other potential buyers.
So if you enter the deal with a mortgage preapproval already in hand, you've essentially eliminated much of the seller's risk and present a much more attractive offer to the seller. You may find your preapproval a particularly valuable advantage at a time when many housing markets around the nation are experiencing fierce bidding wars.
Keep in mind that a big difference exists between a preapproval and a prequalification.
Preapproval letter
A mortgage preapproval means that you have completed an application for a mortgage and supplied all of the documentation requested by the mortgage lender, even though you may not have yet found the home you want to buy.
With a preapproval letter, the lender has run your credit report, verified the information on your application and approved you for the loan, usually subject only to the receipt of an appraisal on the house you ultimately choose.
Prequalification letter
Letter is issued after a quick examination of your income and credit report. A prequalification merely indicates that, based on the income information that you provided and a cursory review of the credit report obtained by the lender, the lender will approve a mortgage loan if all that information is verified and no additional questions arise during the course of the application process.
Prequalification does not mean that you have been approved for a mortgage, nor will it mean much to a seller who's focused on staying on schedule and keeping the sale moving forward.
6
Choose the Right Type of Loan
As a first-time homebuyer you may feel overwhelmed by the many mortgage options and programs available to you. How do you decide which loan is the right product for your situation?
Here are questions you can ask your loan officer or lender. Your answers will help determine which type of mortgage is right for your needs.
What's the difference between a fixed-rate and adjustable-rate mortgage, and which one should I get?

This is an important question with an answer that may depend on your tolerance for uncertainty and your preference for a relatively low interest rate. Generally, the initial interest rate on an adjustable-rate mortgage will be lower than that of a fixed-rate loan. That might help some borrowers qualify. But, just as its name implies, the interest rate on a fixed-rate loan is fixed for the entire term of the mortgage, while the rate on an adjustable is recalculated periodically, usually annually, over the life of the loan. That variation in the interest rate will cause your payments to fluctuate and, if rates increase substantially, you may not be able to afford your payments if your income has not kept pace.


Which is the best term for me: 15 years or 30 years?

Assuming the loan amount is the same for both mortgage loans and only the terms differ, expect higher payments on a 15-year loan because you are repaying the loan amount over a shorter period compared with a 30-year mortgage. For most first-time homebuyers, a 30-year loan may work better because its monthly payments impose less financial pressure on you and gives you more flexibility. With a 30-year mortgage, you can still choose to pay off your loan earlier — in other words, shorten your term — by making principal prepayments, provided the mortgage carries no prepayment penalty.


Should I get a conventional mortgage or an FHA loan?

If you think you'll encounter difficulty qualifying for a conventional mortgage, which may demand a greater down payment, you might want to consider a Federal Housing Administration (FHA) loan. FHA loans are intended for low- and moderate-income homebuyers — borrowers who otherwise might not be able to qualify for a conventional mortgage — but others can make use of them as well to finance the purchase of higher-priced homes. Although FHA loans offer certain advantages, such as lower down payments and credit score requirements, they have strict loan limits. You can borrow only so much, and the amount you can borrow varies depending on the location of the property.


I'm a veteran. Should I look into a VA loan?

Definitely. Although private lenders fund VA loans, the U.S. Department of Veterans Affairs (VA) guarantees the loans. As a result, a VA lender can often provide veterans with more favorable terms than they might otherwise obtain with a conventional loan.


What are points?

A point is a fee equal to 1 percent of the principal balance of the mortgage loan. So, if you pay one point in connection with a $100,000 mortgage, you pay $1,000. Points are considered prepaid interest on a mortgage. Often, you can reduce the overall interest rate on your mortgage by paying several points, or prepaid interest, upfront.


What fees will I pay in connection with the mortgage?

Your lender will charge you for fees and costs incurred in connection with your mortgage application. You'll pay an application fee as well as fees for your credit report, appraisal, title insurance, escrows, survey and more. Your lender itemizes a complete list of fees in the Good Faith Estimate (GFE) or Loan Estimate, which you can expect to receive shortly after you submit your loan application.


Will I have to pay private mortgage insurance?

That depends on your down payment amount. If your down payment amount is less than 20 percent of the purchase price of your home — in other words, if your lender finances more than 80 percent of the purchase price — your lender will require you to pay for private mortgage insurance as a condition of extending you the mortgage loan. Private mortgage insurance protects the lender in the event you default on the loan. (Note that private mortgage insurance does not apply to FHA, VA, and USDA loans, which have their own mortgage insurance.)


How much can I afford to borrow?

The lender will determine the loan amount you can qualify for by evaluating your income, debts, assets and credit history.


How long will it take me to get approved?

Expect the process to take at least 30 days. However, the precise timing depends on the lender and your financial situation. If you are self-employed, for example, your lender will require additional documentation, such as business tax returns, which may prolong the loan approval process.


What does APR mean?

APR stands for annual percentage rate. You'll find the APR on the Truth in Lending disclosure given to you by your lender. Your lender's calculation of the APR takes into account not only the interest rate on the loan note but also the points and certain other charges associated with the loan that you pay. As a result, the APR is often higher than your base interest rate.
7
Hire a Good Agent
As a first-time homebuyer, you may find expert advice and guidance essential to a positive outcome on your road to homeownership. Perhaps one of the best sources of information will come from a qualified local real estate agent. An experienced agent can provide market information and specific details on houses that interest you.
Working with an agent who is local and familiar with the neighborhood in which you're searching is especially advantageous if the agent can notify you of new houses that go on the market even before the house is placed on a multiple listing service — a particularly important advantage in a competitive market.
In addition to using a knowledgeable real estate agent, you can boost your chances of a positive homebuying experience by assembling a team of other professionals. Include a loan officer or other lender representative you can trust and, depending on the state where the property is located, an attorney or settlement agent to handle the closing. In addition to the home inspector, you may also want to line up a contractor to walk through the property to estimate the cost to repair a leaky water heater, a roof that needs replacement, or foundation damage.
Perhaps the best way to find these professionals is through referrals. Ask around and you'll discover friends, relatives or colleagues who've purchased a home and can recommend a professional they used for their transactions. You can also request referrals from your accountant or attorney. Be sure to do your due diligence and check the credentials and licensing of any real estate professional you plan to work with to prevent any unpleasant surprises along the way.
8
Identify Your Target Area
Have you narrowed down the neighborhood where you plan to buy a home? Doing so as early as possible in your homebuying process allows you to familiarize yourself with the area so that you can act quickly when you find the perfect home.
How do you go about narrowing down the boundaries of your desired locations? By being nosy. You can check out the area's schools and crime rates. Read up on local politics. Look into the median household income and median home price in the area. Consider checking the historical trend of house prices to see the rate of appreciation (or depreciation) in property values. You can glean a lot by referring to U.S. Census information for the town or neighborhood.
If it's practical to do so, physically visit neighborhoods on your list. All the data and numbers you can find online can fail to capture unique characteristics or qualities of a neighborhood. Consider visiting more than once, at different times of day and on different days of the week. This action may seem redundant, but you can get a good feel of a neighborhood, its residents and activities by doing so. Spend time in local parks, libraries, shops, supermarkets and restaurants to understand the quality of living in the area — and perhaps meet and pose questions about the area to future neighbors. Grocery shopping can also give you a more tangible grasp on the cost of living in the area. In this case, familiarity does not breed contempt. Rather, familiarity breeds successful home shopping.
9
Choose Your Home and Make an Offer
You've finally found the home you've been looking for, and you want to make an offer to the seller. How do you make the offer?
If you're working with a real estate agent, your agent will assist you with completing the offer form with the offer price and relevant contingencies, such as mortgage approval and a satisfactory home inspection. Your real estate agent might also take care of preparing the real estate contract and getting it to the seller or his or her agent, along with the earnest money deposit.
Before these steps occur, however, you'll need to determine the amount of your offer. You determine the amount by analyzing several factors: the asking price for the house, the price at which similar houses have sold in the same neighborhood and the strength of the local market. If the market has not yet recovered, several similar homes are available for sale in the neighborhood or the house has been sitting on the market for an extended period, then the seller may be more willing to accept an offer substantially lower than the asking price. But if you face a strong market, in which houses sell quickly, you may have to bid close to or above the asking price to catch the seller's attention.
In some markets, purchasing a home is quite competitive, with multiple buyers bidding on the same property, in which case a home may actually sell for much more than the asking price.
In a competitive market, you may have an advantage over other buyers if you submit a mortgage preapproval along with your offer. A seller knows that a preapproved buyer poses a stronger deal, one that is less likely to fall through. The seller just might be inclined to accept your offer over a similar offer from a buyer who isn't preapproved.
You may also want to consider distinguishing yourself by writing the seller a personal letter. Letting the seller know, for example, that you have imagined your children playing in the treehouse in his backyard could tip the balance in your favor. After all, buying or selling a house is an emotional experience and making that connection with the seller could certainly work in your favor. Here are some more helpful tips to help you stand out as a homebuyer.
10
Sign a Contract and Make a Deposit
You've made an offer on a house and the owner has accepted it. It's time to make the agreement official with a contract. Depending on the applicable state law, you'll more than likely enter a period during which you can have an attorney negotiate and review the contract and revise or terminate it. If you live in a state in which a title company or other settlement agent closes the transaction, you may still prefer to hire an attorney to represent you in negotiating the contract. After all, the purchase of a home is one of the largest financial investments of your life. Why place so much money at risk without the professional advice of an attorney?
Make sure that the contract specifies an acceptable closing date as well as all the necessary contingencies for getting a mortgage and having structural and pest inspections on the house. Your lender will need to obtain an appraisal, and the mortgage approval is not final until it receives an acceptable appraisal.
The contract should also detail the due dates of down payment sums. For example, in some states a buyer may submit $500 or $1,000 of the down payment total with a bid on a house. Once you and the seller have finally agreed on the contract details, the parties will memorialize the agreement by signing the real estate contract. At this point, you might be required to put down the remaining balance constituting 10 percent (or whatever amount you agreed to) of the purchase price as a down payment. Local practice will dictate the deposit amount you will be required to submit, and those terms will be incorporated into your contract. Again, depending on your jurisdiction, the deposit will be held until closing by your attorney, the seller's attorney or the real estate agent.
What Are Closing Costs?
You've probably heard about closing costs, but may still wonder what about the exact meaning of the term. Closing costs are fees relating to the purchase of your home that your lender and third parties charge you, the borrower. Typical closing costs payable to the lender include a fee for running your credit report, points, escrows, prepaid interest, appraisal fee and the charge for document preparation. Fees you might pay to third parties are the appraisal fee, legal fee, title insurance premium, structural and pest inspection charges, recording fees and homeowners insurance premium.
In some cases, the seller may pay for a portion of your closing costs. This seller contribution is usually subject to negotiation at the time you make an offer. You should note, however, your lender may limit the amount a seller can contribute to closing costs.
Closing the Deal: Do's and Don'ts
Now that you have signed a contract to buy your first home, you will have about 30 to 45 days to prepare for the big day, depending on the closing timeline you and the seller agreed on. Stay on top of your game with your finances and follow up with your lender to make sure all documents needed for closing are in order. Lending experts say it's reasonable for the soon-to-borrower to check in with the lender once a week to make sure all is on track for a timely closing It's wise to keep a folder and an electronic file with copies of all documents you sent your lender, in case there are any last-minute requests for missing documents.
Here are a couple of important documents that you will need for closing. Ensure they are complete ahead of time:
1. Homeowners insurance policy
An insurance policy protects you against damage to your new home or the possessions in the home. It also protects you against liability for accidents that occur on your property. Most if not all lenders require you to have a policy in place, prepaid for one year, to close the loan. The insurance doesn't have to go into effect until you take ownership of the home but you must buy the insurance coverage ahead of time. Your lender will ask for proof of insurance before the closing. Still, on closing day, bring an extra copy of the policy proving you've purchased insurance.
2. The title insurance policy and survey
Your mortgage lender takes out a lender's title insurance policy and completes a survey on the property as part of its loan approval requirements. Confirm that the settlement agent — an attorney or title company agent — has secured these items and request that it provide copies of them at the closing or earlier. The title search must show the property is free and clear of any liens: otherwise the lender will refuse to close on the mortgage loan. Ask your title agent or lender ahead of time if the title search has been completed and the lender's insurance policy is in place. You may decide to purchase an owner's title insurance policy to protect your interest in the title to the property. Consult with your attorney, if any, to discuss purchasing a policy.
While you prepare to close on the purchase of your first home, take some time to plan your moving logistics. You've probably experienced the frantic schedule of moving into a new place. Early planning can help ease some of that stress. Meet with moving companies, request estimates and decide who will move your possessions to your new home. If you're not having a moving company pack for you, purchase boxes and start packing early. Reducing the stress that comes with packing up and moving will allow you to focus on the closing transaction on the big day. Also, you'll probably be very tempted to move in to your new house as soon as possible, but avoid scheduling your move for right after the closing. If there's a delay in closing the last thing you'll want is to have the moving truck in front of the new place that is not legally yours yet.
Don't forget to scrutinize your bills, credit cards and bank account until your loan closes, as any behavior that may seem suspicious to the lender could delay or simply ruin your closing.
What Not to Do After You Get Preapproved for a Loan
MONEYGEEK EXPERT TIP
Lenders routinely obtain a fresh credit report immediately before the closing. Bet on the lender uncovering any material changes in your spending and finances between the date of your application and the date of the closing.
Closing Day
The day you've been waiting for has arrived. It's closing day and soon the house will be yours. What should you expect? Although the closing process varies widely depending on the location of the property and the state laws governing the transaction, closings generally share certain common procedures.
Two distinct aspects dictate a closing: the loan closing and the title closing.
Loan Documents
Your signature on the loan contract, as you might expect, requires you to promise to repay the loan. At the closing, you and any other borrowers will sign and initial the loan contract. Depending on the state where you're buying the property, the language in your contract may include the words note, mortgage or deed of trust. The terms your state uses really don't matter — home loan contracts all boil down to the same thing: You give the lender the right to foreclose and evict you if you fail to repay the loan.
You will also sign either a HUD-1 settlement statement or a CFPB Closing Disclosure. Both itemize the financial details of your loan. Compare the HUD-1 or Closing Disclosure to your Good Faith Estimate or Loan Estimate you should have received before the closing. If there are differences, ask the lender why, and reach a resolution that satisfies you.
Title Documents
You will also sign title documents at your closing. The title documents convey the ownership rights from the previous owner to you. The title will include a notation of your lender's claim to the property if you fail to repay the loan.
The details of what happens during the title portion of the closing vary from state to state. Much of this part of closing may seem ceremonial, legalistic, and even quaint. The pomp and circumstance is the result of hundreds of years of land sales, the basics of which stretch back to Europe in the Middle Ages. Consult with a lawyer if you have questions about this process.
Closings are often hectic transactions. You'll encounter a flurry of legal documents being passed around the closing table with multiple parties involved in the activity. Don't hesitate to ask questions and ensure you understand everything that occurs during the closing.
Here is a checklist to help you prepare for the closing
At closing, you'll want to double check the numbers on the Good Faith Estimate form you were given when you applied for the loan and the HUD-1, which has your actual closing statement and breaks down all closing costs. By law, all lenders fees must stay within 10 percent of what was estimated originally. The prepaid items, or items that go into your escrow account may vary, so it's important to know the cost of insurance and taxes.
Understanding Escrow
Your monthly mortgage payment consists of PITI: principal, interest, taxes and insurance. Although the principal and interest portion of your payment go toward the amortization of your actual loan, your lender deposits the property taxes and insurance portions into special holding accounts called escrows. Your lender or mortgage servicer holds the funds in escrow until the insurance and property tax bills are due and payable, at which time it pays those bills on your behalf using the escrow funds. The lender essentially deems the property tax and insurance bills so important that it takes over the payment function to ensure timely payments. At the time of your closing, the bank funds the escrow account. It bases the required funding amount on the property's most recent tax and insurance bills. Of course, property taxes and insurance costs commonly increase year after year. With each rise, expect your lender to request additional monthly funds for deposit into the escrow account. As a result, you'll find that your monthly mortgage payment will increase to reflect the increased escrow amounts.
Your lender must send you statements showing the activity in your escrow accounts, so you'll be able to see the monthly deposits and periodic withdrawals whenever bills are paid.
The Hidden Costs of Homeownership
When you live in an apartment or other rented premises, you usually make one monthly rental payment that covers all your expenses of living there, with the exception of perhaps electricity and cable service. Need a repair? Call the landlord. Mostly, the cost of renting is equal to your monthly rental payment.
The cost of homeownership, however, is more complicated because, as the homeowner, you are more than a resident of the property. You are also the landlord, the maintenance worker and the banker. When you own a home, your mortgage payment includes principal and interest on your loan, property taxes and homeowners insurance. It doesn't include utility charges for electricity, gas, water, sewer and cable. Neither does your payment include condominium or homeowners association fees — required fees if you live in a community association. Don't forget that all these expenses are not static; they increase over time.
Additionally if something needs repair in your home, you'll have to personally make the repair or have the necessary reserves to pay for the repair or replacement. Maintaining the working condition and appearance of your home not only requires constant attention to its working parts but also continual expense to keep things working. For instance, your house needs repainting every few years, and your landscape and yard require mowing and pruning. Don't forget about power-washing the driveway or exterior.
For these reasons the real cost of homeownership far exceeds your actual purchase price and mortgage payment. In your budgeting, you'll need to continue placing funds in reserve to cover expected maintenance and unexpected repairs.
Here are the expected lives and estimated replacement costs for four key components of a 2,000-square-foot house (according to "Kiplinger's Personal Finance" magazine):
Furnace
Expected life: 15-20 years
Expected replacement cost: $1,604-$2,290
Roof
Expected life: 20 years for asphalt shingles
Expected replacement cost: $5.43 to $7.05 per square foot
Hot Water Heater
Expected life: 10 years for gas or electric; 20 years for tankless
Expected replacement cost: $548-$1,240
Central Air Conditioning
Expected life: 10 to 15 years
Expected replacement cost: $2,460-$2,290
Top Ten Mistakes First-Time Homebuyers Make and How to Avoid Them
1
Overspend on a House
Many enthusiastic homebuyers, especially first-time homebuyers, misjudge how much they can afford and end up in house-rich, cash-poor situations. To avoid overspending, face the music from the outset and figure out how much you can afford to pay for a new home. Your target price may put your ultimate dream home out of reach, but you'll sleep much easier living in a house with an affordable mortgage payment. Do your research, utilize online calculators and tools or talk to a housing counselor if you're unsure of how much you can afford.
2
Underestimate the True Cost of Homeownership
The real cost of homeownership far exceeds the purchase price and monthly mortgage payment. Long after the housewarming presents have ceased, you'll continue to receive bills for utilities, condominium or homeowners association fees and maintenance expenses such as landscaping. You need to plan for these recurring costs. Sooner or later, you'll also face capital improvements, like a roof or furnace replacement. Don't forget to budget in contributions to your reserve fund, which you'll use to pay for unexpected repairs, like a burst pipe or termite damage.
3
Forget Time is of the Essence
When it comes to homebuying, time is of the essence, which means you must strictly adhere to dates. Deadlines are not suggestions and the parties involved in your transaction will make sure you stick to them, or make you pay for it if you don't. Suppose you neglect to perform a home or pest inspection by the date stated in your contract contingency period. If you find out later that the house has significant foundation issues, you may be out of luck canceling the purchase contract or seeking remediation from the seller. Your contract rights are important — and contingencies are necessary so you can uncover the information you need to make educated decisions about your purchase. Do not waive your inspection rights. Enlist the help of your real estate agent or attorney to keep track of your deadlines.
4
Get Overly Emotional
Yes, you are searching for the home of your dreams. Perhaps you're in search of a house where you'll start a family and watch your kids grow up. However much emotion you direct at a house, resist the temptation to allow it to interfere or govern your decision-making process. Don't fall so in love with a particular house, for example, that you enter into a bidding war and overpay for it. Remember that a home purchase is a business transaction. You have your real estate agent, and especially your attorney, to keep your emotions in line. As the more objective parties to the transaction, they can help you keep a level head at all stages of the homebuying process.
5
Skip Loan Preapproval
A preapproval can never hurt you. Having a pre-approval letter in your hands at the start of the home-buying process accomplishes two things. First, it lets you know upfront how much house you can afford, which prevents you from overpaying. Second, it makes you a more attractive buyer in the seller's estimation.
6
Indecision
Indecision can cost you a deal, particularly in a strong and competitive real estate market. Do you research upfront so you are prepared when the right deal comes along on the market. The better you understand your needs, wants and limitations, the more quickly you can act without delay.
7
Don't Shop for a Mortgage
First-time homebuyers sometimes apply to the first mortgage program they see online and lose out on better deals. You can't find the best mortgage rate without putting the time into research. Sure, some great deals are available online. But do your homework: Talk to local banks and call several other lenders before you make your final decision. Without due diligence, you can't be sure you got the best possible deal.
8
Take on New Debt
As a first-time buyer, you may have chosen a great lender. But after you submit your mortgage application, you purchase a new car. Any change in your financial situation can hold up your closing because your lender may have to reanalyze your transaction and determine whether you can afford the house you plan to buy.
9
Sabotage the Loan Application
Avoid changes that affect your financial situation. Any change in your employment or financial status after you apply for a mortgage will cause delays or the revocation of your preapproval. You may decide to change jobs after you submit your loan application. Even the switch to a job with a comparable salary can change your loan approval status.
10
Neglect to Check Your Credit Report
First-time homebuyers often fail to clean up their credit before applying for a mortgage, which can turn into a recipe for disaster. Obtain a copy of your credit report in advance, well before you plan to apply for a mortgage, and correct any errors you find. Errors may affect your ability to qualify for a mortgage or increase the interest rate you will pay.
Help! How to Get Reliable Advice for Free (or Low Cost)
Want advice from a reputable, unbiased source about buying a home, resolving credit issues or applying for a mortgage? Seek out the services of a housing counselor, who may prove particularly valuable for first-time homebuyers.
The U.S. Department of Housing and Urban Development (HUD) sponsors housing counseling agencies throughout the country that provide free or low-cost advice. You can search online for a housing counselor or call HUD at (800) 569-4287.
HUD-approved housing counselors provide tools and advice to current and prospective homeowners and renters to help them make responsible choices regarding their housing needs and the homebuying process. They are a worthy source for information and advice any prospective homeowner should consider consulting.
Homeownership Isn't for Everyone
If your quiz results indicate you are not yet ready to buy, don't despair. It just means the timing may not be right. You may not be emotionally ready to purchase. Perhaps your job isn't secure or a relocation is on the horizon. Or, you might need to work on putting your finances in order to increase your chances of obtaining a loan approval.
It's much better to wait rather than to snatch up a home impulsively. You can save yourself potential headaches and heartaches. You certainly want to avoid unnecessarily exposing yourself to losing money on a house or facing foreclosure if you are unable to make your mortgage payments after you close.
If your finances are in need of improvement, consider your options for resolving your debt or improving your credit score. If you're a recent college graduate, you may also want to weigh certain factors such as your DTI ratio, among other considerations. This guide about how to qualify for a mortgage after a short sale, bankruptcy or foreclosure may be useful to you. You may not have a bankruptcy or foreclosure in your past, but the tips, tricks and techniques on this page can also help people who have few mishaps appearing on their credit history.
About Robyn A. Friedman
---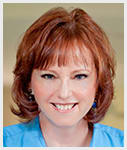 ---