How Many Motorcycle Accidents Are There Annually?
There may be advantages to riding a motorcycle, especially in maintenance and fuel efficiency. It also boosts your endorphin levels, putting you in a better mood and mental state.
However, there are multiple risks associated with motorcycle riding, which is why having motorcycle insurance is always in your best interest. Motorcycles are more susceptible to weather conditions, and riders are more likely to be injured or worse. In 2020 alone, 5,579 motorcyclists and passengers were killed and 84,000 were injured, according to the National Highway Traffic Safety Administration.
Motorcycle Fatalities and Injuries Per Year
In 2020, considering that motorcycles only made up 3% of all registered vehicles in the country, they contributed 14% of all traffic fatalities.
The table below provides the number of reported motorcycle injuries and fatalities from 2010 to 2020.
The most fatalities from motorcycle crashes occurred in 2016 and 2020, with decade-high numbers of 5,337 and 5,579, respectively. Fortunately, we've seen a consistent downward trend since then. Still, it's important to note that the numbers are still above 5,000.
Regarding injuries, we see the highest numbers in 2012 and 2016. In 2017 and 2018, there were fewer injuries but figures increased by 2.39% from 2018 to 2019. Numbers dropped by 1.53% in 2020.
It's crucial to note that injuries have never dropped below 81,000 in any given year in the last decade.
Motorcycle Fatalities by State
The number of fatalities varies between states. In 2020, for example, Florida had more than 500 incidents reported, while the District of Columbia only had seven. MoneyGeek's guide shows which states contributed more fatalities than others. Darker-colored ones are those with higher figures. Conversely, those in lighter shades experience fewer motorcycle accident fatalities.
Florida, California, Texas, Ohio and Pennsylvania are the states with the highest number of fatalities. They contributed to around 37% of motorcycle accident deaths in 2020, despite laws requiring riders to wear helmets.
Out of the five states with the highest fatalities, only California and North Carolina enacted universal helmet laws for all riders, regardless of age. For the other three states, the regulation only applies to riders younger than 20.
Fortunately, Vermont, Alaska and the District of Columbia each reported less than ten fatalities in 2020.
Motorcyclist Fatalities by Age Group
Demographically, motorcycle riders are of all ages — some are younger than 16, and others are older than 65. MoneyGeek explores how different age groups contribute to the number of fatalities. The chart below breaks this down into 12 different segments.
In 2020, the age group that contributed most to fatalities from motorcycle crashes were riders between 25 and 29. However, it's considerable that drivers aged 50 and older account for 36% of all fatalities.
About half of fatalities occurred during weekends, between 6:00 p.m. on Friday and 5:59 a.m. on Monday. That's worth noting because although approximately half took place during the week, Monday to Friday, that's over a span of five days as opposed to two.
Where Do Accidents Happen the Most?
The surrounding environment is likely to impact motorcycles and their riders. MoneyGeek's guide provides data showing where motorcycle crashes typically occur. First, we compared incidents between rural and urban areas. The Federal Highway Administration defines an urban area as having at least 2,500 people. One thousand five hundred must live outside institutional group quarters, such as nursing homes or correctional facilities.
MoneyGeek also looked at fatalities at intersections and non-intersections. Our findings show that more deadly crashes occur in the latter. The infographic below offers more information.
At 61%, most fatalities from motorcycle accidents happen in urban areas. Riders are more likely to share the road with other motorists and pedestrians in these locations since it's more densely populated.
The most common motorcycle accidents at intersections include speeding, running a red light or failing to yield when turning. However, despite having more traffic and directional changes, fewer fatalities were recorded at intersections in 2020.
Non-intersections expose riders to varying road conditions, including uneven road surfaces, gravel on pavements and other obstructions. Motorcycles, being less stable than vehicles with four wheels, are more prone to crash.
Prevalent Weather Conditions in Motorcycle Accidents
Weather conditions may significantly affect road conditions and, consequently, rider safety. For example, fog lowers visibility, making it difficult to see other motorists. Rain or snow decreases traction, making slips and skids more likely. Additionally, time of day is a factor. One would guess that riding conditions would be more hazardous at dawn, dusk or night than during the day.
It may come as a surprise, but most motorcycle accident fatalities (57%) happened during the day. Nighttime driving comes in second, contributing 37%. Despite being lower, practicing safe driving at night is always a wise choice. Dusk and dawn had the fewest contributions, with 4% and 1%, respectively.
MoneyGeek's infographic shows the different weather conditions when motorcycle crashes occurred in 2020.
Ninety-seven percent of fatalities occurred during "good weather" — clear or cloudy skies. About 2% occurred when it was raining and 1% when fog, snow or sleet was present. Riders can never be too careful, and it's always best to prepare for a motorcycle ride, regardless of weather conditions.
Major Causes of Motorcycle Crashes and Fatalities
With the number of fatalities recorded from motorcycle crashes each year, you can't help but wonder why these happen.
MoneyGeek's guide identifies some unsafe driving practices that may have contributed. We explore how drunk driving, driving beyond allowable speed limits, lack of protective headgear, weaving in and out of traffic and errors in judgment can lead to motorcycle accidents.
Major Cause

Description

Driving under the influence

In 2020, 5,268 fatalities were motorcycle riders — 27% were alcohol-impaired.

Although you're not considered legally drunk in most states with a BAC lower than 0.08%, there are still significant effects on your driving ability. For example, you're more likely to make poor decisions with a BAC of 0.02%. At a BAC of 0.05%, you'll have blurred vision.

If you consider riders with BACs between 0.01% to 0.07%, the count of alcohol-impaired deaths increased to 1,737.

Compared to fatalities from cars, light and large trucks, more motorcycle fatalities were caused by speeding.

About a third — 34% — involved speeding. That's 1,921 lives lost. Riders between 25 and 29 contributed the most — 45% were driving above the allowable speed limit when the accident occurred.

Even on days when the weather is fine, speeding increases the required stopping distance and lessens the effectiveness of protective gear.

The NHTSA estimates that helmet use significantly lowers the number of fatalities by 37% for riders and 41% for passengers. Today, only three states have not enacted a helmet law of some kind — Illinois, Iowa and New Hampshire.

Besides the District of Columbia, 19 other states require all riders to wear helmets, regardless of age. The other 28 states have helmet laws that only apply to younger riders (usually younger than 18).

States without universal helmet laws recorded that 57% of motorcyclist fatalities involved an unhelmeted driver, while states with universal helmet laws recorded 11%.

Although lane splitting is only allowed in California, it's a maneuver that motorcyclists do frequently. Because of their size, they can weave in and out of slow or unmoving traffic.

It leads to limited space, making maneuvering more difficult. Other motorists also don't expect bikes to be next to them since it's illegal in most states, leading to more crashes.

Sudden driving maneuvers from other motorists

Cars making sudden turns or lane switches may increase the likelihood of motorcycle accidents.

Motorcycles are smaller, making them more challenging to see on the road. They also move faster than other vehicles, such as cars and trucks, leaving other motorists less time to react.
Despite the number of fatalities from motorcycle crashes, there are several strategies riders can apply to their lives to increase driver safety. These include having the appropriate protective gear, increasing your visibility on the road and practicing safe driving behaviors.
Invest in a good helmet. The NHTSA considers it one of the most effective ways to prevent a head injury after a crash. Encourage your passenger to wear one, too, for their safety.

Helmets come in many types and sizes, so choose one that meets the Department of Transportation's safety standards. Ensure that it fits you correctly.

Protective gear also refers to riding jackets, boots and gloves. These make you more comfortable during your ride while providing more protection.

Use colors that make you easier to spot, especially when riding at night. Retro-reflective materials also help other motorists on the road to see you.

Motorcycles are less stable than cars, requiring your full attention on the road. Lack of skill and coordination increases the likelihood of an accident. Avoiding hazardous driving behaviors like speeding and driving under the influence is essential.
ENJOY YOUR BIKE RIDE WORRY FREE!
There are more risks connected to motorcycle riding than driving a car. Although it brings greater freedom on the road, it's also more dangerous. Motorcycle insurance is an excellent option to protect yourself, your passenger, others on the road and your bike.
Motorcycle Crashes FAQ
The number of fatalities due to motorcycle accidents can be alarming. MoneyGeek's guide gathered commonly asked questions about it to provide more information.
Expert Insights on Motorcycle Accidents
MoneyGeek's study includes the insights and expert opinions of industry leaders and knowledgeable professionals. We invited them to share their expertise to deepen the discussion on motorcycle accidents.
The risks of motorcycle riding are evident, yet some motorists still choose this mode of transportation over others. What could be the reason for this?

How crucial is having insurance when you frequently ride a motorcycle? What factors should riders consider before getting coverage?

Given the number of fatalities caused by motorcycle crashes, what advice would you give riders and passengers to keep them safe on the road?
Michael Foguth
President and Founder
Andra DelMonico
Automotive Content Marketing at AnDel Marketing
Krista Elkins, BA, RN, CFRN, NRP, CCP-C
Registered Nurse Specialist of Healthcanal
Thomas Pivnicny
Managing Partner at Kitay Law Offices
Related Content
Knowing these statistics on motorcycle crash fatalities can cause concern — and it should prompt riders to think twice before getting on the road. Let that sense of caution fuel increased driver responsibility. Fortunately, there's no lack of online resources that can help keep you and others safe.
About Nathan Paulus
---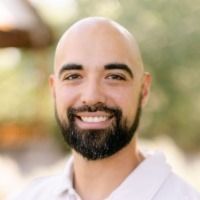 ---