Overview of Amica Home Insurance
Though it's not a name you may hear as frequently as its competitors', Amica is the oldest mutual insurer of automobiles in the U.S. — hence its name, derived from Automobile Mutual Insurance Company of America. Founded in 1907, it's also among the top 20 of largest home insurers, with a market share of nearly one percent. And it's a powerhouse when it comes to customer satisfaction, earning the highest ranking from JD Power for a staggering 18 consecutive years for its property insurance claims experience.
How Does Amica Home Insurance Rate?
Financial Strength Rating
Effective Date: January 2020
A.M. Best's Financial Strength Rating opinion addresses the relative ability of an insurer to meet its ongoing insurance obligations. It is not a warranty of a company's financial strength and ability to meet its obligations to policyholders. View our Important Notice: Best's Credit Ratings for a disclaimer notice and complete details at http://www.ambest.com/ratings/notice.
Financial Strength is rated on a scale of D (poor) to A+ (superior). A rating notch of either a second "+" or a "-" indicates the gradation of financial strength within the category. We can't guarantee that the subsidiary of Nationwide Insurance rated here is the subsidiary that will underwrite your insurance policy. Check with your insurance agent and review A.M. Best's Financial Strength Rating Guide for more information.
Best's Credit Ratings™ are under continuous review and subject to change and/or affirmation. For the latest Best's Credit Ratings™ and Best's Credit Reports which include Best's Credit Ratings™), visit the A.M. Best website at http://www.ambest.com. See Guide to Best's Credit Ratings™ for explanation of use and charges.
Best's Credit Ratings™ reproduced herein appear under license from A.M. Best and do not constitute, either expressly or impliedly, an endorsement of MoneyGeek.com or its recommendations, formulas, criteria or comparisons to any other ratings, rating scales or rating organizations which are published or referenced herein. A.M. Best is not responsible for transcription errors made in presenting Best's Credit Ratings™. Best's Credit Ratings™ are proprietary and may not be reproduced or distributed without the express written permission of A.M. Best Company.
Pros and Cons of Amica Home Insurance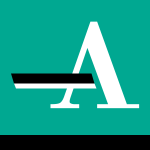 pros
To reiterate - Amica was the award recipient in the 2019 J.D. Power Homeowners Insurance customer satisfaction study, rating five out of five in nearly every category. It has ranked highest in the homeowners insurance segment for 18 consecutive years.
The online quote tool is more streamlined than those offered by other home insurance company websites and offers a detailed level of customization as you build your home quote, including options for very high liability limits.
Amica also offers auto and life insurance, as well as specialty lines such as small business, motorcycle, and watercraft, allowing customers to keep several insurance policies within one company.
In most areas of the country, Amica offers its customers assistance in finding qualified contractors to perform repairs.
You may choose from several payment plans: monthly, quarterly, and annual.
cons
The online quote tool may ask you to choose your own replacement value rather than calculating it for you (and some users may find it difficult to calculate).
You may be required to enter the architectural style of your home, which some users may not know. In addition, certain types of structures—such as mobile homes—are not eligible, nor are farms or ranches.
Amica's longstanding financial strength rating of A++ (superior) by A.M. Best was downgraded in 2017 to A+, with its outlook downgraded from stable to negative. The cause was attributed to increased catastrophic losses, the results of which were higher premiums for customers.
Amica Home Insurance Coverage
Amica's home insurance coverage is what you would expect from a solid, full-service insurance company. They offer a variety of standard and optional coverage possibilities, and they allow you to customize the limits according to your preferences.
Amica's Standard Coverage Options
Amica's standard coverages are explained well on the website. The online quote tool provides a choice of packages based on the information you provide, or lets you choose your own coverage levels.
Amica's Additional Coverage Options
The company's home policies offer the standard extra options that usually come with property insurance, and let you choose from among a wide range of coverage limits.
Available Discounts on Amica Home Insurance Coverage
Investments in your home—and some smart shopping—can bring the cost of insurance down significantly. Amica's high scores in customer satisfaction could be tied to the selection of discounts that it makes available.
| Type of Discount | Description |
| --- | --- |
| Multi-line discount | If you bundle home and auto insurance with Amica, you may qualify for a discount of up to 15 percent, and in some cases, this can also apply to an umbrella policy. |
| Alarm system | Installing burglar alarms, sprinkler systems, and fire alarms in your home can help reduce your premium. |
| New/remodeled home credit | New homes or homes that have significant renovations can get home insurance discounts. |
| Automatic detection devices | Smart technology that monitors events such as gas or water leaks can make your home eligible for discounts. |
| Loyalty discount | Savings are available for longtime customers (2+ years). |
| Claim-free discount | You can save money on your insurance premiums if you have a record of not filing claims in the past three years. |
| E-discount | Enrolling in Amica's e-policy and e-bill programs may earn you a discount. |
| Automatic payment plan | Paying your bill through automatic payments can also lower your costs. |
How to Make a Home Insurance Claim with Amica
Amica lets customers file a claim by phone, online, or through the mobile app. To file online, you'll need to log in to your account, but the website does feature a virtual adviser to help you through the steps of the claims process. When you file a claim, a claims representative will go over your policy with you, discussing your coverages and deductibles. Claims resolution may include Amica issuing a debit card with which you can pay for repairs, and you'll be able to track the claim progress online or by calling the claims center.
How to Contact Amica Home Insurance
CUSTOMER SERVICE PHONE NUMBER

800-242-6422
About MoneyGeek Team
---
---