A home inventory is a list of all belongings in a home. It's a comprehensive document that includes complete descriptions and approximate values. It also typically comprises documentation, such as photos, videos and receipts.
Having a home inventory is beneficial for homeowners. For instance, it can help in choosing the right homeowners insurance coverage. It can also be used when filing a claim.
What Is a Home Inventory?
Generally, a home inventory refers to a list of all items you keep in your home. Although it may feel overwhelming when thinking about creating one, it's not as complicated as you may think. You simply list all your belongings and include important information.
You can use a home inventory to determine the right home insurance coverage. If a disaster strikes, you may also use it to support your insurance claim.
If you don't have a home inventory, the best time to start is now. Don't wait until you need to file a claim. It's also a great idea to create an inventory before purchasing home insurance as it helps you determine how much coverage is suitable.
6 Types of Information You Need to Include In Your Inventory
A complete home inventory must include certain information you can use to identify the items and calculate their value. Below are some of the most important pieces of information you shouldn't forget.
Write the name of the item and a brief description. For instance, you list appliances under the item. For the description, you can include refrigerators, dishwashers and microwaves.

Some items in your home will have product numbers and serial numbers. Take note of these. Include the make and model as well. These can be used as references, especially if you file a home insurance claim. If applicable, include the item's creation date.

Keep or recall the date you purchased an item whenever possible. You can check receipts to confirm.

It's best to keep receipts for large purchases. Not only will this let you track the date of purchase and price, but it can also help with warranties. You can scan your receipts to have digital copies if you misplace the originals.

Estimated replacement cost

The replacement cost of an item is the amount it costs to replace an item of the same type and quality at current prices.

Take photos or videos of your possessions to support what's in your written home inventory list. If you choose to take photos, make sure you label them correctly. It can be beneficial to shoot videos of your belongings. You can walk through every room and describe the items as you move throughout your home.
Benefits of Having a Complete Home Inventory
There are various reasons why a home inventory list is beneficial to homeowners. It can help keep track of your belongings and their value. Although insurance companies may not require having a home inventory, creating one will help you determine how much home insurance you need. It can also prove your loss and possibly get paid the most should you need to file a claim.
Find the right type and amount of insurance

When shopping for homeowners insurance, it's essential to consider your coverage needs. Having an inventory of your belongings will help you and your insurance provider determine the right amount of coverage. This is also applicable to renters insurance.

Settle claims more accurately

A home inventory can prove what you have in your home. If you need to file a claim, it can help streamline the process. Additionally, it may ensure getting paid precisely how much you lose.

As you document your possessions, you get to see if there are certain items you're no longer using. You can sell, donate or give them to family or friends who may need them.

Knowing what you own can help you when relocating. Moving companies may ask you for a basic inventory so that they can calculate the cost of the job and prepare the right resources. You can also use your home inventory as a reference for maintenance purposes. For instance, you can check your list to give the repairperson accurate information about an appliance that needs to be fixed.

If you experience losses due to a catastrophe, you may be eligible for tax breaks or assistance. However, you'll need to prove your financial losses. Your home inventory can help with that.
How to Make a Home Inventory
Making a home inventory may seem a bit overwhelming at first. But knowing the right steps can help you navigate the process.
You can start by determining where you want to make a list. Some people use spreadsheets. Others may opt to write it down. There are also applications allowing users to create and save their inventories, making the process less hassle and complicated.
Easy Ways to Create Your First Inventory List
Taking it one step at a time can help you manage the process well. Below is a step-by-step guide you can follow.
1
Start with a small area
Check all the rooms in your home. Find a room or contained space that will be easy to inventory, such as a closet or cabinet. Doing this will help you start without feeling too intimidated.
2
Use technology
Document your belongings by taking photos whenever possible. You can use your phone or a digital camera. Store the photos on your computer and use a cloud storage program for backup, so you can easily access them when needed. Make sure each picture is labeled correctly. If you want, you can also shoot videos.
3
List recent purchases
If you think a closet is still overwhelming, you may start with recent purchases. File them first. Then, continue with older stuff.
4
Keep receipts and serial numbers
As much as possible, record the serial numbers of your possessions. You can usually find these on the bottom or back of appliances and other equipment. Don't throw away receipts as well. You can use these as references.
5
Be descriptive
Add a brief description for each item, including the price. If there are any identifying characteristics, such as the product number and make and model, take note of them too.
6
Categorize the items
Use categories for similar items. For example, instead of detailing all clothing items you have, list items broadly, such as four pairs of jeans and six pairs of shoes.
7
Include items outside your home or inside boxes
Don't forget items you keep in storage boxes. Do an inventory of items outside your home, such as your lawn, driveway and shed.
Crafting Your List Using a Home Inventory Template
If you're unsure where to start or how to craft your home inventory list, you can look for existing templates. There are various resources available online.
USE MONEYGEEK'S TEMPLATE
Homeowners have various tools to choose from when making a home inventory. A ready-made template can make the process more manageable. Filling out MoneyGeek's home inventory template is one easy way of creating a list. You can download it and save it using a cloud storage program.
Items to Include in Your Home Inventory
Generally, you include all your belongings in your home inventory list. That may seem like a daunting task at first glance.
To feel less overwhelmed, begin with your most recent purchases. Include basic details, such as the price and a brief description of identifying characteristics. Then, slowly increase the number of items.
The table below includes the types of items homeowners need to list per room.
Room

Items to List

Air conditioner
Bed
Bedding
Desk
Dresser (including its contents)
Lamps
Window treatments (curtains and blinds)

Books and bookcases
Décor
Furniture
Rugs
Tables
Television and TV stand
Window treatments (curtains and blinds)

Appliances
Chairs
Dishes
Glasses
Table
Utensils

Cabinets (including its contents)
Dining room set
Rugs
Silverware/Goldware
Table linens
Wall shelves

Appliances
Auto equipment
Garden tools
Sports equipment
Tools

Air conditioner
Books and bookcases
Cabinets (including its contents)
Desk
Electronics
Tables

Art
Clothes and shoes
Collections
Jewelry
Other decorations
Best Home Inventory Apps
Accessing an online application via phone or tablet is another option homeowners' can utilize when creating an inventory. Depending on the app, you may be able to store photos and videos along with your list of items. Compare various apps and see which features are best for your needs.
Here are some home inventory apps you can check:
Platforms
App Store and Google Play.
Unique feature
Tips on filing claims and disaster preparedness.
How it can help
Easy recording of inventory.
---
The National Association of Insurance Commission (NAIC) Home Inventory App allows users to create a record of their belongings. You can categorize your items, scan barcodes and upload or export photos. Additionally, the app provides advice on disaster preparedness and information about filing insurance claims. The app is available in the App Store and Google Play.
Platforms
App Store and Google Play.
Unique feature
Generate built-in barcodes and QR codes.
How it can help
Upload, organize and automate your home inventory.
---
Sortly is an app available in the App Store and Google Play. You can easily organize your home inventory by categories. If you have multiple properties, you can have complete inventories for each. You can be as detailed as possible using custom fields. Additionally, the app can generate built-in barcodes and QR codes for your items.
You can try the app for free, but you can also get the paid premium version.
Platforms
App Store and Desktop.
Unique feature
Create collections per room or property.
How it can help
Keep track of your belongings from multiple properties.
---
BluePlum Home Inventory is a paid app you can download from the App Store. Desktop users may also access it by buying the software. The app allows you to organize your items in custom categories and use color-coded custom tags. You can upload photos, videos and copies of documents, such as receipts, manuals and contracts. It also lets users scan documents and take pictures, which will be transferred directly to the home inventory.
Platforms
App Store and Google Play.
Unique feature
Easily create PDF or excel summary reports.
How it can help
Create, organize and track your inventory.
---
Encircle is a free app you can get on the App Store or Google Play. It offers photo and video documentation. You can add notes and information about each item. You can also access your inventory anytime using your phone or a laptop. Additionally, it allows you to create a summary report in PDF or Excel form.
Platforms
App Store and Google Play.
Unique feature
Provides warranty reminders.
How it can help
Manage your inventory and categorize your items.
---
MyStuff can be downloaded via Google Play or the App Store for free. Create an inventory with categories for easy tracking. You can customize each category and add purchase date, price and place. You can have custom barcodes for your items. The app also sends reminders of warranty expiration for items.
Storage Tips to Keep Your List Accessible and Safe
Once you have your home inventory, you need to keep it safe and accessible. Keeping your list at home isn't the best idea. If you choose a paper inventory, keep a backup outside your home. If you opt for a digital inventory, you can save it on your computer. Then, create a backup on an external hard drive and save another copy on a cloud storage program.
Below are some additional storage tips.
1
Research the service
Another option for homeowners is to hire an inventory specialist. Find a reputable company. Check if they're reliable by reading reviews from previous and current clients. Once you've narrowed your options, check their privacy settings. Clarify their regulations on data storage.
2
Keep the list private
Your inventory should be kept private. Don't share it with anyone outside your household. If you store it on a cloud storage program, make sure it's not publicly accessible. Give access only to the main adult members of your household.
3
Don't include your home address
For safety purposes, don't include your home address in your inventory. In case you lose it, and other people find it, they won't know where your home is located. Remember, your inventory includes all valuable items in your home.
KEEP YOUR LIST UPDATED
Make sure your home inventory is updated. Do this at least once annually. Whenever you make significant purchases, it's also best to update your list. An updated inventory will help you keep track of your belongings — what's new and no longer in your possession. This will also help you see if your home insurance coverage is still enough.
Expert Insight on Creating a Home Inventory
Creating a home inventory can be overwhelming. MoneyGeek asked some industry experts to share insights and tips to help you get started.
What resources/tools do you recommend to people creating a home inventory?

What tips can you share with homeowners creating a home inventory?

How does a home inventory affect insurance claims?
Linda Chavez
Founder & CEO of Seniors Life Insurance Finder
Matt Teifke
Founder and CEO of Austin Real Estate Brokerage
Shaun Martin
Owner & CEO of Denver Home Buyer
Resources for Creating a Home Inventory
Finding the right resources and tools can help you create a home inventory that's right for your needs. Below are some of them.
About Nathan Paulus
---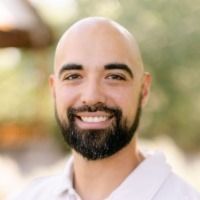 ---