The Best Homeowners Insurance Companies and Cheapest Quotes in Wisconsin for 2022
Owning a home is a major investment that can pay off major dividends over time. But natural disasters, fires and theft can turn the "American Dream" into a nightmare without warning. Home insurance offers protection from the unexpected — but how can you tell if you're getting the best coverage for the price? MoneyGeek ranked Wisconsin's top insurance companies based on criteria such as customer satisfaction and affordability to help you compare benefits and prices. Whether you're insuring your first home, a home with a pool, a high-value home or have bad credit, MoneyGeek can help you make the best decision for your lifestyle.
Advertising & Editorial Disclosure
Last Updated: 12/31/2021
The 5 Best Homeowners Insurance Companies in Wisconsin
You might want to look beyond price and analyze other important factors to obtain comprehensive home insurance coverage. Such factors might include each provider's ability to pay claims, customer support quality, number of complaints and coverage features. After you assess these factors, you can pick an insurer who fits your needs.
To aid you in selecting the best homeowners insurance in Wisconsin, MoneyGeek ranked the leading five firms and compared them using their J.D. Power customer satisfaction scores, ability to pay claims based on AM Best's financial stability ratings and the cost of their plans in the state.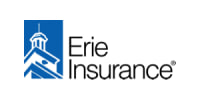 More About Erie
Erie's standard home insurance policy offers added benefits such as guaranteed replacement cost coverage, precious metals and cash (covered up to $500), theft coverage and pets (covered up to $500). You can enhance your package with custom coverage options like identity theft, home business and rental income, service line and sewer, valuables and jewelry and natural disaster.
Read MoneyGeek's Erie home Insurance Review
More About USAA
USAA's standard home insurance packages cover full replacement cost dwelling and personal property, personal liability, medical payments to others, unlimited loss-of-use, home protector, military uniform and identity theft. USAA plans and services also include competitive premiums, unique add-ons, online claims and financial strength.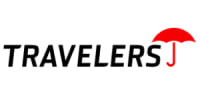 More About Travelers
Apart from standard coverage, Travelers offers additional options such as special personal property coverage, contents replacement cost, jewelry and valuable item coverage, personal articles floater, water backup coverage, identity fraud protection and green home coverage. Travelers is a well-established insurer that offers a wide variety of products and services, as well as numerous discounts.
Read MoneyGeek's Travelers home Insurance Review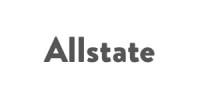 More About Allstate
Allstate's home insurance policies offer dwelling coverage, liability protection, personal property coverage, guest medical protection, manufactured and mobile home insurance, personal umbrella policy, HostAdvantage and flood insurance. The above policies protect homeowners from threats such as windstorms and hail, burglary, smoke and fire, water damage from plumbing malfunctions and falling objects.
Read MoneyGeek's Allstate home Insurance Review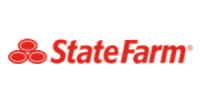 More About State Farm
State Farm's standard home insurance policies cover home, other structures, personal property, liability, guest medical payment and additional living expenses. This provider presents multiple lines, home alert protection, roofing and higher deductible discounts.
Read MoneyGeek's State Farm home Insurance Review
What Is the Average Cost of Homeowners Insurance in Wisconsin?
home insurance is equal to the average.
The average yearly cost of home insurance in Wisconsin is $1,257 for a dwelling coverage baseline amount of $250,000 — which is $846, or 40.2%, less than the national average of $2,103. Providers estimate homeowners insurance in Wisconsin based on the risks related to the policyholder, which include exposure to natural calamities and crime rate in the area, among other factors.
Home Insurance Calculator: Estimate the Cost of Homeowners Insurance in Wisconsin
Factors like your property's age, roof quality, dwelling value, personal belongings and presence of a pool, among others, can affect homeowners insurance rates in Wisconsin. Your house's location is also important because regions with more exposure to risks typically have higher home insurance premiums.
Home Insurance Calculator
These are annual estimates. Get a personalized quote to determine your costs.
The Cheapest Homeowners Insurance Quotes in Wisconsin
Homeowners insurance cost in Wisconsin also depends on factors like dwelling coverage. Dwelling coverage pays for repair expenses if your property suffers damages by fire, natural disasters or other covered events. In Wisconsin, Erie presents the most affordable rate for an average dwelling coverage amount of $250,000. Its average yearly price is $546, which is about $710, or 56.5%, less than the state average. To save money, you can compare homeowners insurance quotes and choose the best package for your residence.
Cheapest Homeowners Insurance by Dwelling Coverage
Scroll for more
Best Cheap Homeowners Insurance Companies for Expensive Homes
For a $2 million home, Allied is a good option for cheap home insurance in Wisconsin. Its average annual rate is $3,265. The average yearly price of the state's costliest provider, Auto-Owners Insurance Co, is $20,909. It's smart to compare quotes to pick the most suitable and affordable coverage for your property.
Cheapest Homeowners Insurance Companies for High-Value Homes
Scroll for more
Best Homeowners Insurance Companies if You Have a Pool
For pool houses with an average dwelling cost of $250,000, Erie presents the best homeowners insurance rate in Wisconsin, with an average annual cost of $492. You might want to check with your insurance carrier if there are options to cover pool repair expenses.
Cheapest Homeowners Insurance for Pool Home
Scroll for more
Cheapest Home Insurance in Wisconsin if You Have Poor Credit
Your credit score is another factor that influences your homeowners insurance price in Wisconsin. You can keep your credit score high by making debt payments on time. In Wisconsin, Auto-Owners Insurance Co offers the cheapest option for homeowners with poor credit, with an average annual premium of $1,512 for a dwelling coverage baseline amount of $250,000.
Cheapest Homeowners Insurance for Poor Credit
Scroll for more
How to Get Homeowners Insurance Quotes in Wisconsin
You'll need to disclose necessary personal information as well as the estimated value of your property, possessions and any add-ons to the insurance provider when you request home insurance quotes in Wisconsin. The carrier will ask you pertinent questions to learn about your property, such as its current condition, worth and other details. You'll then get a tailored quote based on your answers.
Other Considerations for Homeowners Insurance in Wisconsin
To compute your home insurance premium in Wisconsin, insurance carriers may assess the average home value, weather risks and crime statistics in your location, among other factors. Wisconsin is a relatively safe state as it ranks 42nd in the U.S. for the number of property crimes per 100,000. FBI figures indicate that there were 17,176 violent crimes and 90,686 property crimes in the state in 2018.
Wisconsin ranks 33rd for home value, with an average house price of $202,029. Your residence could experience hazardous weather conditions if you live in a region that encounters natural disasters. It's good to keep yourself informed on the frequency of natural calamities in your area and prepare for emergencies beforehand by getting proper home insurance protection.
Methodology
MoneyGeek analyzed homeowners insurance premiums from 16 of the top insurance companies in Wisconsin that were provided in partnership with Quadrant. Our analysis includes quotes from ZIP codes across Wisconsin. Quotes were gathered with an average home profile of 2,500 square feet, built in 2000, with an average dwelling coverage value of $250,000, liability coverage of $100,000 and personal property coverage of $100,000.
About the Author
---
---