The Best Homeowners Insurance Companies and Cheapest Quotes in North Carolina for 2022
Having homeowners insurance is a necessity in North Carolina. The right insurance coverage can save you a lot of worries by protecting your house and your personal belongings from theft or damage. With MoneyGeek's ranking system, you can find the best-rated companies in North Carolina and compare their rates. MoneyGeek can help you find the best and most comprehensive coverage to fit your needs at the lowest price.
Advertising & Editorial Disclosure
Last Updated: 12/31/2021
The 5 Best Homeowners Insurance Companies in North Carolina
To obtain the best homeowners insurance in North Carolina you need to consider many factors that are unique to each insurance company. For instance, you should assess a company's customer service quality, their ability to pay claims, their coverage features and more, to better understand if they are the right company for you.
To help you get cheap home insurance in North Carolina, MoneyGeek ranked the leading five carriers based on their coverage price in the state, J.D. Power's customer satisfaction score and AM Best's financial stability rating, which reveals an insurer's ability to pay claims.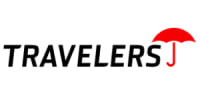 More About Travelers
Aside from standard coverage, Travelers presents add-ons such as replacement costs, additional replacement cost-protection coverage, jewelry and valuable item coverage, a personal articles floater, along with water backup, pump discharge or overflow coverage, identity fraud protection and "green home" coverage. You can try to reduce your costs by getting discounts such as Traveler's multi-policy, homebuyer, loss-free, protective device and "green home" discounts.
Read MoneyGeek's Travelers home Insurance Review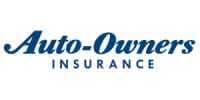 More About Auto-Owners Insurance Co
Auto-Owners' standard coverages include protection for your house and other structures like sheds, additional living expenses coverage, personal property coverage and liability insurance. You can personalize your policy with add-ons such as guaranteed home replacement cost, sewer or drain water backup coverage, special personal property coverage, ordinance or law coverage, equipment breakdown coverage, identity theft coverage and the HomeOwners Plus package.
More About USAA
USAA offers typical protections that cover your home, furniture, outbuildings and other property damaged by vandalism, theft, fire and most natural events — except earthquakes and floods. Depending on your residential area, you can choose to purchase optional coverage for earthquakes and floods.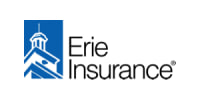 More About Erie
Erie's basic policy covers guaranteed replacement cost, cash and precious metals, hard-to-replace items, jewelry, valuables, personal property, pets and theft. Additional coverages include identity theft, sewer or drain backup, personal liability and service line.
Read MoneyGeek's Erie home Insurance Review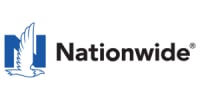 More About Nationwide
Apart from typical coverage features, Nationwide provides perks such as ordinance or law insurance coverage, brand new belongings coverage, better roof replacement plans, water backup and sewer coverage and their Valuables Plus plan. Available discounts include multi-policy, new home purchase within the last 12 months, being claim-free, having security devices installed, and having home renovations. Other discounts are based on your roof's surface type and age, prior insurance plans and if you live in a gated community.
Read MoneyGeek's Nationwide home Insurance Review
What Is the Average Cost of Homeowners Insurance in North Carolina?
home insurance is equal to the average.
Homeowners insurance rates in North Carolina are an average of $1,498 per year for an average dwelling cost of $250,000. This average annual premium is 28.8% cheaper than the national average of $2,103. The percentage difference places North Carolina in the 25th place in the U.S. for the annual average cost of home insurance compared to all other states.
Home Insurance Calculator: Estimate the Cost of Homeowners Insurance in North Carolina
To compute homeowners insurance cost in North Carolina, carriers assess multiple elements including your home's age, location, roofing quality, dwelling value, chosen deductible and others. Houses in locations that are more exposed to the risk of damage might have higher home insurance prices.
Home Insurance Calculator
These are annual estimates. Get a personalized quote to determine your costs.
The Cheapest Homeowners Insurance Quotes in North Carolina
For cheap homeowners insurance in North Carolina, the ideal carrier is Universal North America, with an average yearly price of $946 for an average dwelling cost of $250,000. This average annual rate is around $553, or 36.9%, less than the state average. An average dwelling coverage of $250,000 will pay for rebuilding costs if your home gets damaged by incidents like falling objects, theft, hail, fire and smoke, explosions, vandalism or others. It's advisable to compare homeowners insurance quotes to find the best policy for your property and budget.
Cheapest Homeowners Insurance by Dwelling Coverage
Scroll for more
Best Cheap Homeowners Insurance Companies for Expensive Homes
If you own a $2 million home, a cheap homeowners insurance policy in North Carolina may not cover your expensive home. For a $2 million property in the state, Universal North America is the most affordable option with an average annual cost of $5,223. Other insurers' packages may be more pricey. Therefore, it's smart to compare policies from different carriers to save as much money as possible.
Cheapest Homeowners Insurance Companies for High-Value Homes
Scroll for more
Best Homeowners Insurance Companies if You Have a Pool
A pool can increase your home insurance price. North Carolina homeowners insurance rates for pool properties vary by hundreds of dollars. Travelers is the cheapest option for pool houses in this state with an average yearly rate of $952 for an average dwelling cost of $250,000.
Cheapest Homeowners Insurance for Pool Home
Scroll for more
Cheapest Home Insurance in North Carolina if You Have Poor Credit
In most states, carriers use a homeowner's credit score as a measure to determine their ability to pay their insurance premiums. Thus, having poor credit can affect your premium rate. You can maintain a good credit score by making regular debt payments and keeping your credit usage rate below 30%. For those with poor credit, Heritage is a good bet for cheap home insurance in North Carolina. Its average annual cost is $979 for an average dwelling cost of $250,000.
Cheapest Homeowners Insurance for Poor Credit
Scroll for more
How to Get Homeowners Insurance Quotes in North Carolina
You need to provide the necessary personal details to your carrier to get home insurance in North Carolina. You'd also need to inform them about the estimated value of your home, your personal possessions in it as well as any installed add-ons. If you entertain a lot of visitors and guests, it's wise to get medical payments protection to cover costs if any of them gets insured and sues you. The insurance firm will pose questions to you and, based on your responses, they will prepare a personalized quote for you.
Other Considerations for Homeowners Insurance in North Carolina
To calculate your yearly home insurance premium, carriers may evaluate the average home value, weather risks and crime statistics in your region. North Carolina ranks 19th in the U.S. for the number of crimes. The FBI reveals that there were 258,979 property crimes and 39,210 violent crimes in the state in 2018.
North Carolina ranks 32nd for home value, with an average property rate of $202,215. If you live in a region that faces the risk of natural disasters, your home can be exposed to hazardous weather conditions. It's recommended to get information on the frequency of natural calamities in your area and prepare for emergencies beforehand by acquiring the necessary home insurance protection.
Methodology
MoneyGeek analyzed homeowners insurance premiums from 16 of the top insurance companies in North Carolina that were provided in partnership with Quadrant. Our analysis includes quotes from ZIP codes across North Carolina. Quotes were gathered with an average home profile of 2,500 square feet, built in 2000, with an average dwelling coverage value of $250,000, liability coverage of $100,000 and personal property coverage of $100,000.
About the Author
---
---