The Best Homeowners Insurance Companies and Cheapest Quotes in Massachusetts for 2022
Having the right homeowners insurance policy can protect you from any liabilities due to natural disasters or accidents in your home. MoneyGeek has done extensive research to analyze the best homeowners insurance options in the state of Massachusetts so you can find the best coverage for your property at an affordable rate. With MoneyGeek's rankings, you can compare the state and national average costs and choose the best coverage to fit your needs.
Advertising & Editorial Disclosure
Last Updated: 12/31/2021
The 5 Best Homeowners Insurance Companies in Massachusetts
To select the best home insurance in Massachusetts, you should evaluate each carrier's customer service ranking, ability to pay claims, coverage features and cost, among other factors. Settle for a trustworthy provider that gives you the assurance that it will speedily process your claim and pay for any damages.
MoneyGeek ranked the top five carriers for the best homeowners insurance in Massachusetts based on several criteria including J.D. Power customer satisfaction scores, affordability and AM Best's financial stability ratings, which indicates a provider's ability to pay claims.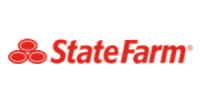 More About State Farm
State Farm's standard coverage includes dwelling and outbuilding coverage for protection against weather-related events. Their policies also cover damage from vandalism, theft and fire, damage to vehicles and water damage from leaking pipes. However, flood insurance is a separate coverage plan.
Read MoneyGeek's State Farm home Insurance Review
More About USAA
USAA presents home insurance packages that cover personal property, replacement cost dwelling, unlimited loss-of-use, home protector, up to $500,000 in personal liability, $5,000 in medical payments to others and deductible features up to $10,000 to reduce your rates. This provider offers 24/7 claims service via its mobile app as well as online and mobile billing.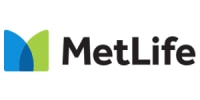 More About MetLife
The highlights of MetLife's home insurance services are good replacement cost coverage options for personal property and the home, identity protection coverage at no additional cost and multiple comprehensive coverage plans to select. However, there is no tool for online quoting and you need to email or call to file an insurance claim.
Read MoneyGeek's MetLife home Insurance Review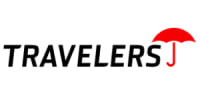 More About Travelers
Travelers offers home insurance coverage for dwellings, other structures, personal property, loss of use and personal liability. Additional coverages include special personal property, contents replacement cost, additional replacement cost protection, jewelry and valuable items protection, a personal articles floater, identity fraud protection and green home benefits. Multiple rebates are provided, including multi-policy, home buyer, loss-free, protective device and green home discounts.
Read MoneyGeek's Travelers home Insurance Review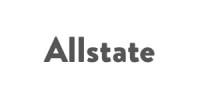 More About Allstate
Allstate's home insurance plans offer protection against identity theft and cover water backup, scheduled personal property, business property, sports equipment, green improvement reimbursement, yard and garden, electronic data recovery and musical instruments. Allstate provides a mobile app for claims, payments and more as well as discounts for new homebuyers and seniors.
Read MoneyGeek's Allstate home Insurance Review
What Is the Average Cost of Homeowners Insurance in Massachusetts?
home insurance is equal to the average.
The cost of home insurance in Massachusetts for a dwelling coverage baseline amount of $500,000 is an average of $2,864 per year. This average annual premium is 36.2% more than the nationwide average of $2,103. Providers estimate homeowners insurance in Massachusetts based on factors such as crime rate and home value in the area and exposure to adverse weather conditions and calamities.
Home Insurance Calculator: Estimate the Cost of Homeowners Insurance in Massachusetts
To compute your homeowners insurance cost in Massachusetts, providers consider several factors including your property's age, roof quality and dwelling value, deductible chosen, frequency of claims and more. Carriers also assess area-related factors and individual circumstances to estimate homeowners insurance in Massachusetts.
Home Insurance Calculator
These are annual estimates. Get a personalized quote to determine your costs.
The Cheapest Homeowners Insurance Quotes in Massachusetts
State Farm offers the most affordable home insurance package in Massachusetts for dwelling coverage of $500,000. State Farm's average annual price is $1,692 is 40.9% less than the state average. The dwelling coverage baseline of up to $500,000 can pay for property repair costs if your house gets damaged by fire, hail, vandalism or other incidents. Compare homeowners insurance quotes and coverage features to get the best home insurance in Massachusetts.
Cheapest Homeowners Insurance by Dwelling Coverage
Scroll for more
Best Cheap Homeowners Insurance Companies for Expensive Homes
If you own an expensive property like a $2 million home, State Farm is the ideal provider for Massachusetts' best home insurance. State Farm's coverage is the most affordable and costs an average of $6,434 per year, which is approximately $10,000 less than the state's priciest carrier's average annual rates.
Cheapest Homeowners Insurance Companies for High-Value Homes
Scroll for more
Best Homeowners Insurance Companies if You Have a Pool
A pool is a wonderful place to relax after a hard day, but its maintenance requirements can raise your home insurance prices. Massachusetts homeowners insurance rates for pool properties differ by a couple of thousands of dollars. State Farm presents the lowest price for pool homes in Massachusetts, with an average yearly premium of $965 for an average dwelling cost of $500,000.
Cheapest Homeowners Insurance for Pool Home
Scroll for more
Cheapest Home Insurance in Massachusetts if You Have Poor Credit
Massachusetts is one of the states that has banned home insurance companies from using credit scores to calculate annual premiums. Many experts think that the use of credit scores is unfair because it allows providers to optimize prices based on an individual's financial status. In addition, those with low income may be affected if their credit score is used to determine their home insurance cost.
How to Get Homeowners Insurance Quotes in Massachusetts
To get home insurance in Massachusetts, you need to provide the required information to your provider so they can prepare your individualized quote. The information likely needed includes your personal and contact details, your property's value, the value of your belongings, and if you have a pool. If you get frequent visitors, consider medical payment coverage if a guest gets injured on your property.
Other Considerations for Homeowners Insurance in Massachusetts
To get proper homeowners insurance in Massachusetts, you need to consider the weather. Prepare for emergencies and hazardous weather conditions that typically impact your region. It's advisable to get adequate coverage and protection for your home against possible natural catastrophes to stay safe.
Expert Advice on Home Insurance in Massachusetts
What advice would you give for first-time buyers looking for homeowners insurance in your state?

How do regulations and laws in your state impact the amount or type of coverage a homeowner should buy?

Are there any environmental factors homeowners should consider when selecting a home insurance plan in your state?
Bill Martin
President & CEO, Plymouth Rock Home Assurance
Methodology
MoneyGeek analyzed homeowners insurance premiums from 16 of the top insurance companies in Massachusetts that were provided in partnership with Quadrant. Our analysis includes quotes from ZIP codes across Massachusetts. Quotes were gathered with an average home profile of 2,500 square feet, built in 2000, with an average dwelling coverage value of $500,000, liability coverage of $100,000 and personal property coverage of $100,000.
About the Author
---
---