The Best Homeowners Insurance Companies and Cheapest Quotes in Idaho for 2022
Home insurance is a smart investment to make when purchasing a home. To find the right insurance policy to fit your needs and budget, consider shopping around for a few different quotes before deciding. To help with the process, MoneyGeek ranked the top Idaho home insurance agencies based on several criteria, including affordability, customer satisfaction and financial stability rating, to give you the best and most cost-effective options for your home. You can also explore options for having an expensive house, a pool and a low credit score.
Advertising & Editorial Disclosure
Last Updated: 12/31/2021
The 5 Best Homeowners Insurance Companies in Idaho
When choosing home insurance in Idaho, you have to evaluate carriers using various factors. Aside from the annual premium cost, check each company's coverage options, their ability to pay claims and their customer service history. You should also make sure that the homeowners insurance policy suits your specific needs and circumstances.
MoneyGeek came up with a list of the top five insurance companies in Idaho based on affordability, J.D. Power customer satisfaction scores and AM Best's financial stability rating.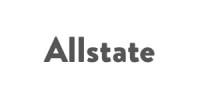 More About Allstate
Allstate has a rate calculator, a household inventory tool and a mobile app available to customers. An Allstate policyholder can pay bills or make claims online. Customers can avoid rate increases by using Allstate's Rate Guard feature. The Claims-Free Rewards offered to customers allow customers to earn a percentage of their premium if they did not make any claims during their annual policy. Aside from the standard policy, customers can add optional coverages like water backup, earthquake, flood and identity theft.
Read MoneyGeek's Allstate home Insurance Review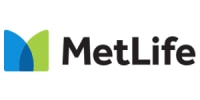 More About MetLife
Metlife allows customers to pay bills and manage claims online. You can access various services through their mobile app. You can get a standard policy or make it comprehensive by adding coverage options. Other possible inclusions are protection for lawns and natural property, and debris removal. Policyholders can even increase the amount of protection for certain valuables. While MetLife promotes its multi-policy discount, it has different types of discounts available for Idaho homeowners.
Read MoneyGeek's MetLife home Insurance Review
More About USAA
If you are an active and retired military member looking for cheap homeowners insurance in Idaho, consider USAA. It offers affordable policies. Policyholders can even bundle coverage options to get discounts. Its mobile app allows the completion of most transactions.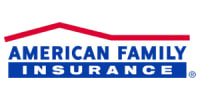 More About American Family
American Family offers customizable homeowners insurance policies. So, while you may select from one of their three insurance options, you can opt for customized coverage limits to make sure that it suits your needs. If you have a smart home or home security system in place, you can qualify for a 5% discount. Other discounts include multi-product, loyalty and generational discounts. American Family allows for automatic payments directly from policyholders' bank accounts, lets customers pay in full (instead of monthly) and will email bills upon completion. The company has an online quote tool, home insurance calculator, personalized coverage assistant and home inventory worksheet.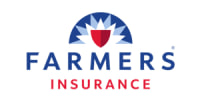 More About Farmers
Farmers offers customizable plans. Idaho policyholders can get a standard policy or opt for comprehensive coverage by increasing personal property limits and adjusting replacement payments. Customers can use Farmers' online rate calculator, mobile app and household inventory tool. Policyholders can also pay their bills or make claims online.
Read MoneyGeek's Farmers home Insurance Review
What Is the Average Cost of Homeowners Insurance in Idaho?
home insurance is equal to the average.
The average cost of homeowners insurance in Idaho is $1,051 per year for a dwelling coverage baseline amount of $250,000. That is half of the national average annual premium, which is $2,103. Insurance carriers estimate homeowners insurance in Idaho by evaluating associated risks and other factors in your area, such as the crime rates, property values, disaster risks and weather conditions.
Home Insurance Calculator: Estimate the Cost of Homeowners Insurance in Idaho
Individualized factors and area-related risks also play a role in determining the cost of homeowners insurance. Insurers often evaluate the home's value, age, roof quality, proximity to a fire department, along with your frequency of claims, the deductible chosen, whether you have a pool and if you own an aggressive dog breed.
Home Insurance Calculator
These are annual estimates. Get a personalized quote to determine your costs.
The Cheapest Homeowners Insurance Quotes in Idaho
When it comes to the price of annual premiums, the cheapest option in Idaho is MetLife. MetLife's policy may cost an average of $700 for baseline dwelling coverage, which is $352, or 33.4% lower than the state average.
Dwelling coverage is the feature of a home insurance policy that helps if your home requires physical repairs after suffering from covered risks, such as fire, vandalism, explosions and weather. Idaho has a dwelling coverage baseline of $250,000.
Cheapest Homeowners Insurance by Dwelling Coverage
Scroll for more
Best Cheap Homeowners Insurance Companies for Expensive Homes
If you own an expensive home, you would want to find the best home insurance to secure it. MoneyGeek found that the most affordable option for $2 million homes in the state is with American Family, which had an average annual premium of $3,270. A similar policy may cost much more depending on the insurance provider. For example, the cost of the average annual premium with State Farm is $10,458. To find the best policy, you will have to compare personalized quotes from various companies.
Cheapest Homeowners Insurance Companies for High-Value Homes
Scroll for more
Best Homeowners Insurance Companies if You Have a Pool
If you have a pool along with your Idaho home, your homeowners insurance rate will be different from a standard policy. For instance, American Family policyholders pay an average of $745 a year for home insurance with a dwelling coverage baseline of $250,000. Compared to other providers, this is the cheapest option. If you want additional protection against possible lawsuits, you may get liability coverage for injuries due to a pool accident.
Cheapest Homeowners Insurance for Pool Home
Scroll for more
Cheapest Home Insurance in Idaho if You Have Poor Credit
Before getting home insurance in Idaho, you may have to check your credit score. Individuals with poor credit often have higher annual premiums. So, if you think you do not have a good credit score, try improving it by paying your credit card debt and maintaining a utilization rate below 30%.
Idaho homeowners can find policies that specifically cater to individuals with poor credit. Among the insurance carriers in the state, Allstate is the cheapest option. The average annual premium for an Allstate homeowners policy for people with poor credit is $1,081 — which is based on a dwelling coverage baseline amount of $250,000.
Cheapest Homeowners Insurance for Poor Credit
Scroll for more
How to Get Homeowners Insurance Quotes in Idaho
To find out how much your homeowners insurance in Idaho is, you have to disclose some basic details about yourself. Some factors that insurance providers may need to calculate the cost of your annual premium include the age of your home, what type it is, the materials used, its current condition and estimated rebuilding cost. Having additional features, such as a home security system or solar energy panels, can also affect your annual premium.
Other Considerations for Homeowners Insurance in Idaho
You should also be aware of various risk factors that can impact your home insurance cost in Idaho. If certain hazardous weather conditions often strike your area, it is best to add coverages for them. Doing so will help you make sure that you have the appropriate coverage in case of an emergency.
For example, among all states, Idaho ranks second in terms of fire occurrences. Around 175,000 properties, or 26%, are at risk.
The crime rate in Idaho is relatively low compared to the rest of the country. The state recorded 3,983 violent crimes and 25,636 property crimes in 2018.
As for the average home prices, Idaho ranks 16th in the United States. The average cost of Idaho homes is approximately $285,982.
Methodology
MoneyGeek analyzed homeowners insurance premiums from 16 of the top insurance companies in Idaho that were provided in partnership with Quadrant. Our analysis includes quotes from ZIP codes across Idaho. Quotes were gathered with an average home profile of 2,500 square feet, built in 2000, with an average dwelling coverage value of $250,000, liability coverage of $100,000 and personal property coverage of $100,000.
About the Author
---
---