The Best Homeowners Insurance Companies and Cheapest Quotes in Hawaii for 2022
When choosing the right home insurance for you and your home, you should look at how comprehensive the policy is, how much it costs, the company's financial stability and reliability and their overall customer satisfaction rating to ensure you're making the right choice. To make things easier on Hawaii homeowners, MoneyGeek ranked the best home insurance companies in the state on several factors to give you the best and cheapest options based on your needs, such as having a pool or an expensive house.
Advertising & Editorial Disclosure
Last Updated: 12/31/2021
The 4 Best Homeowners Insurance Companies in Hawaii
To find the best homeowners insurance in Hawaii, you will have to consider various factors. Aside from the policy's cost, you also have to make sure that it will be suitable for your needs. Comparing different Hawaii homeowners insurance rates from different providers can help you find the best policy for you.
MoneyGeek ranked the top four insurance providers in Hawaii based on affordability, J.D. Power customer satisfaction scores and AM Best's financial stability rating.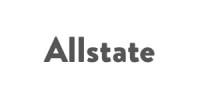 More About Allstate
Allstate has multiple insurance options that policyholders can easily bundle together. The technology features that Allstate offers provide convenience to customers. Homeowners can know how much their home insurance in Hawaii will be by using a rate calculator. Allstate also allows online transactions, such as bills payment and claims applications. The company also has a household inventory tool to keep track of belongings. There are also various services accessible through the mobile app. Allstate policyholders can also get the optional Rate Guard feature, which helps prevent rate increase due to a claim. With the Claim-Free Rewards, you can earn a percentage of the premium applied to the renewal if you did not make any claims during the annual policy. You can enjoy discounts depending on your policy inclusions. Standard coverage options include replacement cost, dwelling coverage, personal property, liability protection, guest medical protection and other structures. For comprehensive coverage, policyholders can include additional options like reimbursement extended limits, water backup, scheduled personal property, extended coverage, sports equipment, earthquake, flood insurance and identity theft.
Read MoneyGeek's Allstate home Insurance Review

More About Universal North America
While smaller compared to other insurance carriers, Universal North America has an online claims tool and a 24/7 customer service line. Policyholders can even check for a list of preferred licensed vendors. Universal North America provides coverage types for homeowners, renters, and for condo unit owners, dwelling. Coverages include flood, earthquake and fire damages. Hawaii homeowners can also bundle the homeowners insurance and hurricane coverage in a single policy to reduce the annual premium.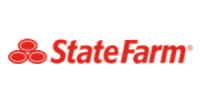 More About State Farm
State Farm provides Hawaii policyholders with a rate calculator, a mobile app, online bills payment and claims applications, and a household inventory tool. The agency's online quoting system gives access to a replacement cost estimator. One of State Farm's advantages is that it offers specific property insurance policies that other carriers do not have, such as for manufactured homes. Like other companies, it offers standard policies. Depending on what you need, you can choose optional coverages like expanded replacement cost, inflation protection, water backup, scheduled personal property, equipment breakdown, energy efficiency upgrade, identity theft and loss of use. State Farm policyholders can get discounts depending on the home insurance they obtain.
Read MoneyGeek's State Farm home Insurance Review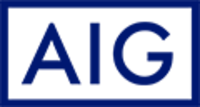 More About AIG
AIG offers robust homeowners insurance in Hawaii. You can get All-risk Coverage to protect against property loss or damage. The company has high deductible options of up to $100,000. Among other policy perks are cash settlement options and personal firefighter services.
What Is the Average Cost of Homeowners Insurance in Hawaii?
home insurance is equal to the average.
The average estimate of home insurance in Hawaii for a dwelling coverage baseline amount of $500,000 is $764, which is 63.7% or 1,339 less than the national average, $2,103. It is the second most affordable estimated average annual premium among all states. To determine Hawaii homeowners insurance rates, insurance carriers depend on associated risks to an individual and other area-related factors, such as property values, crime rates and weather conditions.
Home Insurance Calculator: Estimate the Cost of Homeowners Insurance in Hawaii
To determine how much your homeowners insurance in Hawaii will be, companies evaluate your circumstances and check area-related risks. They will look at the property's location, how far it is from a fire department, its dwelling value, the roof's quality, whether you have an aggressive dog breed, if you own a pool, and the deductibles you choose.
Home Insurance Calculator
These are annual estimates. Get a personalized quote to determine your costs.
The Cheapest Homeowners Insurance Quotes in Hawaii
Generally, home insurance in Hawaii is cheap since the average annual premium in the state is lower than the national average. The most affordable option for many Hawaii homeowners is Allstate, which has an average annual premium of $466 for baseline dwelling coverage: $318, or 41.6%, lower than the state average Dwelling coverage refers to the feature that covers any physical repairs if your home gets damaged because of covered risk factors, such as fire, vandalism, falling objects, hail and hurricanes, among others. The dwelling coverage baseline amount for Hawaii homes is $500,000. To find the best policy for your property, compare personalized home insurance quotes.
Cheapest Homeowners Insurance by Dwelling Coverage
Scroll for more
Best Cheap Homeowners Insurance Companies for Expensive Homes
High-end residential homes have different requirements. Compare personalized quotes from multiple insurance carriers based on your circumstances to find the best homeowners insurance in Hawaii. By doing so, you can also find out if you are qualified for any discounts.
Based on MoneyGeek's study, the most affordable option for a $2 million home in Hawaii is Allstate. The average amount of Allstate's annual premium is $2,202. A similar policy with AIG costs an average of $4,451.
Cheapest Homeowners Insurance Companies for High-Value Homes
Scroll for more
Best Homeowners Insurance Companies if You Have a Pool
If you have a pool home in Hawaii, the cost of your home insurance will not be the same as a standard policy. For instance, a $250,000 pool home policy has an annual average premium of $238. Typically, this is the cheapest option. If you want additional protection, you can include liability coverage to help if a pool accident causes injuries.
Cheapest Homeowners Insurance for Pool Home
Scroll for more
Cheapest Home Insurance in Hawaii if You Have Poor Credit
In most cases, insurance providers look at an individual's credit score to determine the cost of a policy. The idea is that people who have lower credit scores tend to have higher insurance losses and claims payouts.
But not all states permit this practice. Hawaii is one of the states that do not allow providers to use credit scores to determine homeowner insurance rates.
How to Get Homeowners Insurance Quotes in Hawaii
If you want to find the best homeowners insurance in Hawaii, you have to disclose certain information about yourself. Insurance providers may ask for your name, address and Social Security Number. Aside from these, carriers will also need additional information that will help them calculate the cost of your annual premium. Insurance companies may consider the age of your home, its current value, the value of everything inside it, the type of home, the materials used, its condition and the estimated cost of rebuilding it. If you have other safety features like home security or energy-saving systems, let the company know because that may affect your annual premium.
Other Considerations for Homeowners Insurance in Hawaii
Other risk factors can affect Hawaii homeowners insurance rates. For example, you may have to consider adding coverages for certain hazardous weather conditions that affect your location. Find out what natural disasters typically strike in your area and how often they happen. That way, you can ensure you are ready for an emergency.
Another possible factor that impacts annual premiums of home insurance policies in Hawaii is the crime rate. The FBI reported a total of 3,532 violent crimes and 40,772 property crimes in Hawaii in 2018.
When it comes to the average cost of homes, Hawaii ranks first. With an average home value of $636,451, it is the most expensive state for homeowners in the country.
Methodology
MoneyGeek analyzed homeowners insurance premiums from 16 of the top insurance companies in Hawaii that were provided in partnership with Quadrant. Our analysis includes quotes from ZIP codes across Hawaii. Quotes were gathered with an average home profile of 2,500 square feet, built in 2000, with an average dwelling coverage value of $500,000, liability coverage of $100,000 and personal property coverage of $100,000.
About the Author
---
---