The Best Homeowners Insurance Companies and Cheapest Quotes in Colorado for 2022
Purchasing a home comes with many responsibilities, including choosing the right homeowners insurance to protect your house. To help you find the best policy, MoneyGeek conducted an analysis of the top Colorado home insurance providers and ranked them based on customer satisfaction, financial stability and affordability. MoneyGeek also provides you with coverage options for having poor credit, a high-value property and a pool.
Advertising & Editorial Disclosure
Last Updated: 12/31/2021
The 5 Best Homeowners Insurance Companies in Colorado
Price is just one of the factors you should consider when looking for the right policy. However, you also need to ensure that your insurance comprehensively covers your needs. Taking into account factors like coverage options, quality of customer service, pricing and the ability to pay claims can help you choose the best homeowners insurance policy possible.
To help you choose the best homeowners insurance in Colorado, MoneyGeek has ranked the top five companies in the state based on several factors, including the cost of their policies, their J.D. Power customer satisfaction ratings and their ability to pay claims according to AM Best's financial stability rating.
More About USAA
USAA provides excellent customer service and generally affordable prices. Policies can be bundled for discounts, and their homeowners insurance policies come with identity theft coverage. You can even report and view claims using their mobile app. However, USAA has a closed membership structure, offering their policies only to past and present members of the military and eligible family members.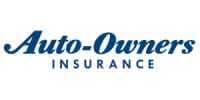 More About Auto-Owners Insurance Co
Auto-Owners boasts an excellent financial rating and can be a great option if you like a personal touch. Policyholders in Colorado can communicate directly with their personal agents and take advantage of multiple policy options. They offer discounts for fully paid premiums, new or renovated homes and protection devices. They also provide discounts for seniors. Auto-Owners' large network of agents ensures excellent customer service. Their website, while basic, provides adequate information about the available products and service options.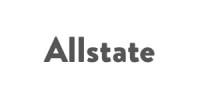 More About Allstate
In Colorado, Allstate offers personalized service through its network of agents. Several technology features come with an Allstate policy, including a mobile app, online bill payments, a common and costly claims tool and an online claims application. Apart from standard and extended coverage, you can also purchase liability protection, personal property coverage, discounts for safe homes and multiple policies, storm shutters, hail-resistant roofs and smoke-free homes.
Read MoneyGeek's Allstate home Insurance Review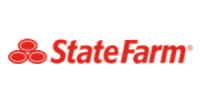 More About State Farm
State Farm offers a wide variety of property insurance policies, with coverage for homes, personal property, liability protection and replacement value. Special deals are available for customers with smart home monitoring systems. An online quoting system can be used to get quotes in very little time, and the website and mobile app have features for making claims, bill payments and finding local agents.
Read MoneyGeek's State Farm home Insurance Review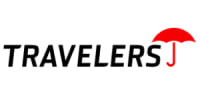 More About Travelers
Travelers Insurance in Colorado covers dwellings, personal property, personal liability and loss of use. There are substantial discounts for multi-policy bundles and green homes. With a certified green home, you get coverage to repair, rebuild or replace parts of your home using green materials. Making claims online can be convenient on the website or mobile app, and the online quoting system is detailed.
Read MoneyGeek's Travelers home Insurance Review
What Is the Average Cost of Homeowners Insurance in Colorado?
home insurance is equal to the average.
For a dwelling coverage baseline amount of $250,000, the average cost of home insurance in Colorado is $3,156. This is 50.1% higher than the national average of $2,103, with a difference of $1,053.
Home Insurance Calculator: Estimate the Cost of Homeowners Insurance in Colorado
The cost of your homeowners insurance can depend on individual circumstances and several factors relevant to the area. The value of the dwelling, its age, its roof quality, your credit score and your claim frequency are all considered by carriers while determining your estimated costs.
Home Insurance Calculator
These are annual estimates. Get a personalized quote to determine your costs.
The Cheapest Homeowners Insurance Quotes in Colorado
While the average annual premiums for Colorado residents are higher than the national average, a policy from Chubb can be your best option if you are looking for cheap homeowners insurance in Colorado. For a baseline dwelling coverage amount of $250,000, the average annual premium for a Chubb policy is $1,598, which is 49.4% cheaper than the state average.
Cheapest Homeowners Insurance by Dwelling Coverage
Scroll for more
Best Cheap Homeowners Insurance Companies for Expensive Homes
If you own an expensive home, it can make sense to purchase the best home insurance in Colorado to cover all of your bases. On average, the most affordable coverage for $2 million homes in Colorado comes from Chubb, with an average annual premium of $8,632. Similar policies with other companies can be significantly more expensive, sometimes exceeding an average of $25,000 a year.
Cheapest Homeowners Insurance Companies for High-Value Homes
Scroll for more
Best Homeowners Insurance Companies if You Have a Pool
A pool can be a great addition to your home. However, it can also increase your insurance costs and the amount of coverage you need. For an average dwelling cost of $250,000, homeowners insurance rates can vary to a great extent. The cheapest option in Colorado for a home with a pool is offered by Chubb with an average annual cost of $1,590.
Cheapest Homeowners Insurance for Pool Home
Scroll for more
Cheapest Home Insurance in Colorado if You Have Poor Credit
Your credit score is one of the most important factors when determining your premium costs. Having poor credit can cause insurance premiums to increase. The cheapest option for a Colorado homeowner with poor credit is Auto-Owners, with an average rate of $2,902 annually for a baseline dwelling coverage amount of $250,000.
Cheapest Homeowners Insurance for Poor Credit
Scroll for more
How to Get Homeowners Insurance Quotes in Colorado
In order to get home insurance in Colorado, you need to provide certain information to your provider that allows them to calculate your premium, like your name, Social Security number, home address and phone number. You also need an accurate monetary value of your home, its contents and all relevant add-ons like pools and solar installations. Valuables in the home, security systems and your distance from a nearby fire station can also be important factors. In addition, you should determine the amount of coverage you need. Comparing personalized quotes from multiple providers can be a good way to get the best deal.
Other Considerations for Homeowners Insurance in Colorado
There are other factors that merit consideration when getting homeowners insurance in Colorado, like average home value, crime rates and weather risks. As an example, Colorado is ranked 14th in the country in terms of crime. According to FBI statistics, Colorado had 22,624 instances of violent crime in 2018, with 152,163 property crimes.
In terms of home value, Colorado ranks 9th overall in the country with an average cost of $397,820. There can also be risks associated with hazardous weather conditions in Colorado, so it's smart to be prepared by understanding your risks and getting the relevant insurance coverage.
Expert Advice on Home Insurance in Colorado
What advice would you give for first-time buyers looking for homeowners insurance in your state?

How do regulations and laws in your state impact the amount or type of coverage a homeowner should buy?

Are there any environmental factors homeowners should consider when selecting a home insurance plan in your state?
Dan Mahoney
Agent Broker at Insurance Group of Denver
Keith Fevurly
Esq., CFP (R), Senior Lecturer in Finance at Metropolitan State University of Denver
Mark Levine, PhD
Professor, Daniels College of Business at The University of Denver
Jenny Usaj
Broker/Owner at Usaj Realty
Methodology
MoneyGeek analyzed homeowners insurance premiums from 16 of the top insurance companies in Colorado that were provided in partnership with Quadrant. Our analysis includes quotes from ZIP codes across Colorado. Quotes were gathered with an average home profile of 2,500 square feet, built in 2000, with an average dwelling coverage value of $250,000, liability coverage of $100,000 and personal property coverage of $100,000.
About the Author
---
---